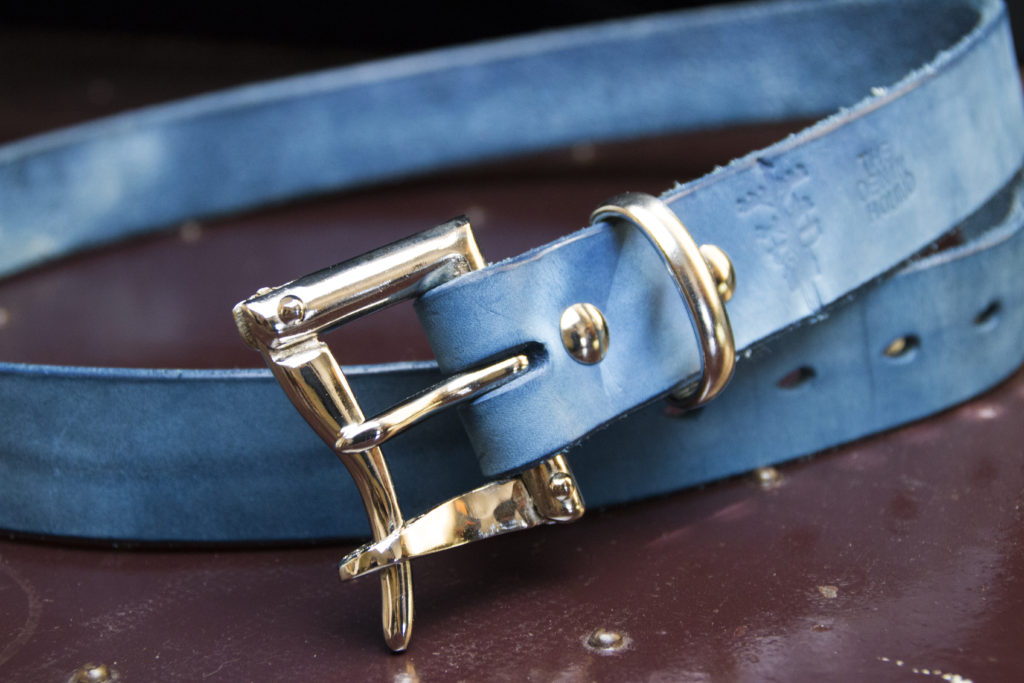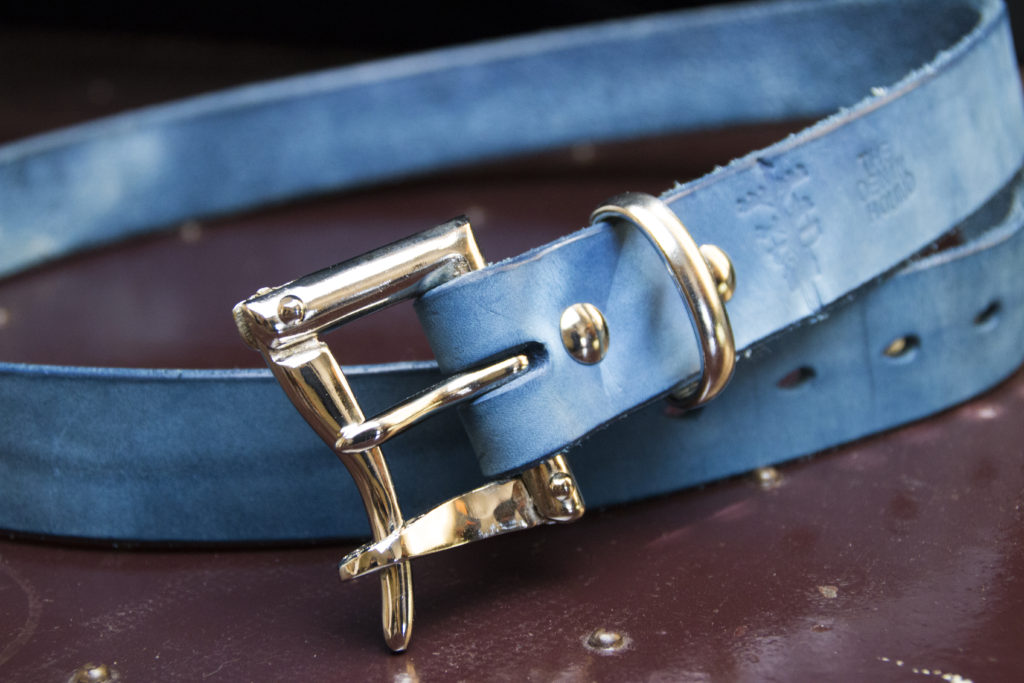 Details:
1.25″ 10oz full grain vegetable tanned USA leather
Bespoke sized
Teardrop holes
Fully submerged in indigo vat, oxidized 3 times.
Beeswax hand finished edges
Nickel plated brass quick release "firefighter" buckle.
Pigeon Tree Crafting imprint
Hand lettered The Denim Hound imprint
First Impressions: A very well crafted, beautiful belt. There's a difference between this indigo belt and other indigo belts. By the nature of the leather being truly vat dyed, and not just made from an "indigo" colored hide, it will wear and fade differently. The buckle dates back to the 1800's, and was originally used by Firefighters to buckle the firehose for quick access.
Isaac Paul and The Denim Hound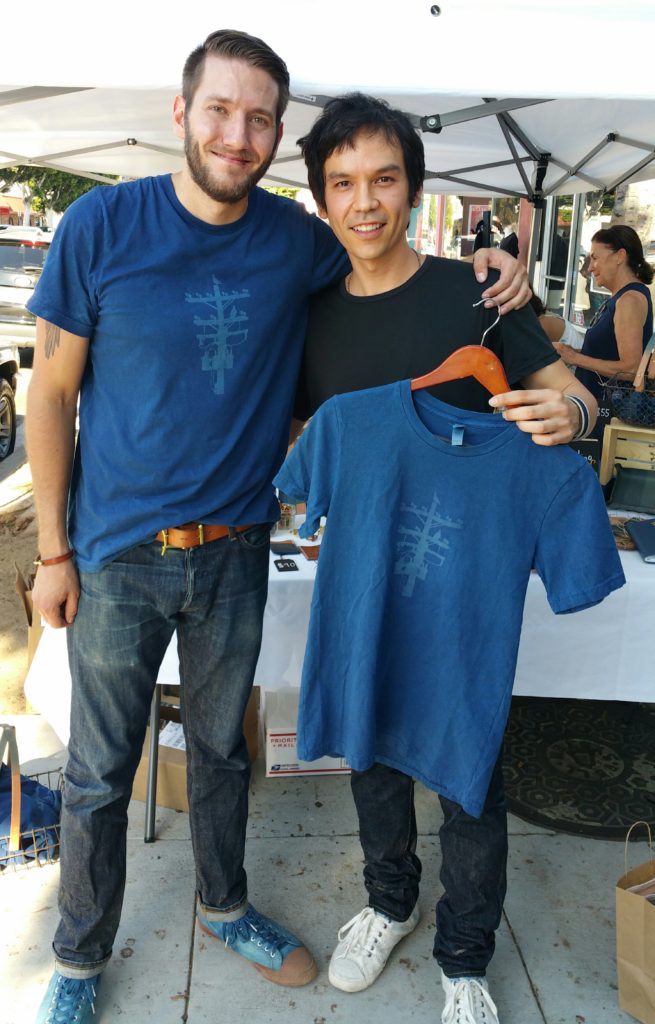 ~The Denim Hound 10-14-16