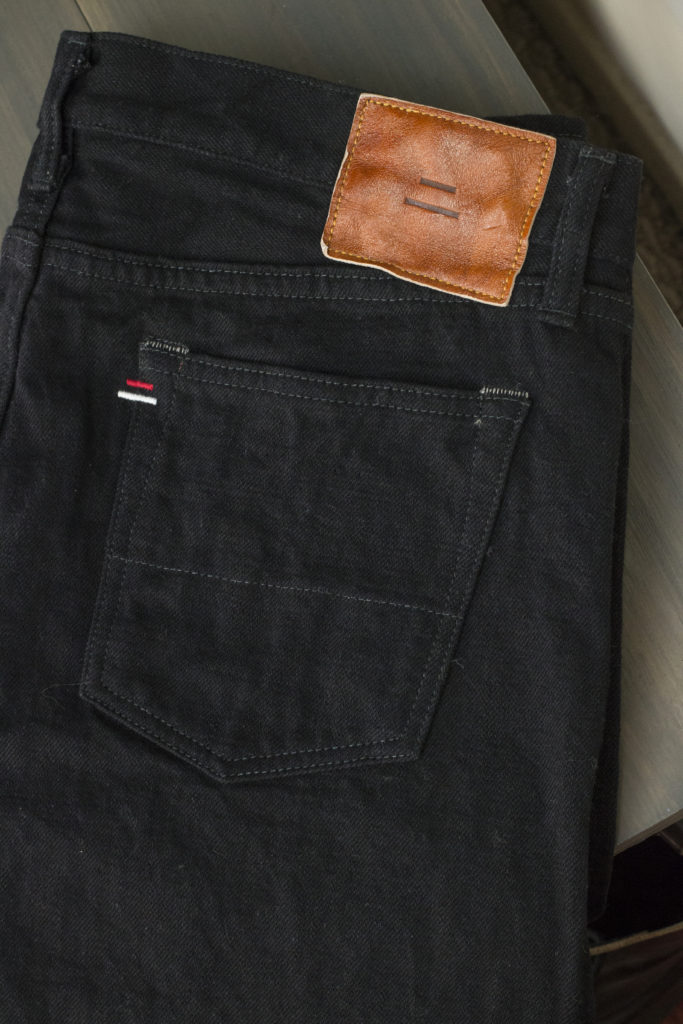 I am always very interested in new offerings from Tanuki. Their denim fabrics are very beautiful and well made. The details are minimal and full of character. I've been looking for just the right pair of slim black Japanese denim so I am excited to be reviewing the newest addition to the Tanuki line up, the BKUT1.
Cut: Urban Taper. Lo rise with slim top block and thighs. Tapered leg.
Measurements (Size 32): Waist 34″, rise 9.6″, back rise 13.1″, thigh 11″, knee 8.25″, hem 6.4, inseam 33″. After 1 week of wear the waist stretched 1.5″ and the thigh .75″.
Fabric: Unsanforized 100% Texas cotton 15oz right hand twill Japanese selvedge denim. Sulfur dyed black warp and weft. lightly textured with a little bit of slub and irregularities. The one wash version has a softness to it, and is comfortable on first wear. The core of the cotton yarns have only lightly been penetrated by the black dye and are a light silver grey color, making this denim a promising prospect for some good fades. The weft has a somewhat coarse texture to it due to the Texas cotton.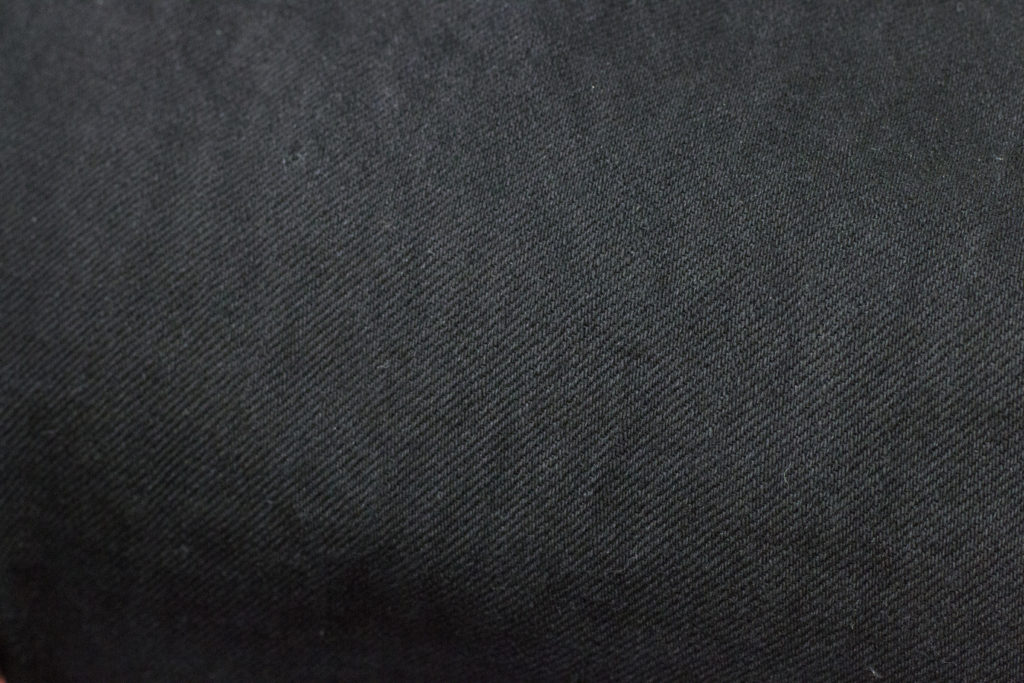 Details:
Custom Tanuki hardware made in Japan
Grey gingham pocket bags
Leather patch
Black and grey stitching
Black and white selvedge ID
Hidden selvedge ID on watch pocket
Raised belt loops
Tanuki "Ni" logo embroidered on back pocket
Hidden rivets
Back pockets half lined with gingham fabric
Chain stitched lower waistband, yoke and hems
First Impressions: The fit is very similar to the Tanuki Ultra Slim fit. It has pretty much the same silhouette but a little more room to move. Even though this fit has an extremely low rise, it is still somehow comfortable and does not "crush" in the groin area. I would recomend sizing up from your usual size. Some upgrades have been added to the Tanuki details such as custom branded rivets and slightly thicker pocket bags. I was hoping this fabric would be as slubby and bumpy as their ID fabric but it is not quite as irregular, although it does have a little bit of slub and texture. I like how the stitching detail was planned. At first the light grey inseam and accent stitching will standout against the black denim, but as the jeans fade and lighten, it will slowly begin to match. All in all a good contender for your next pair of black Japanese selvedge.
Available on Tanuki's website.
~ The Denim Hound 3-31-17