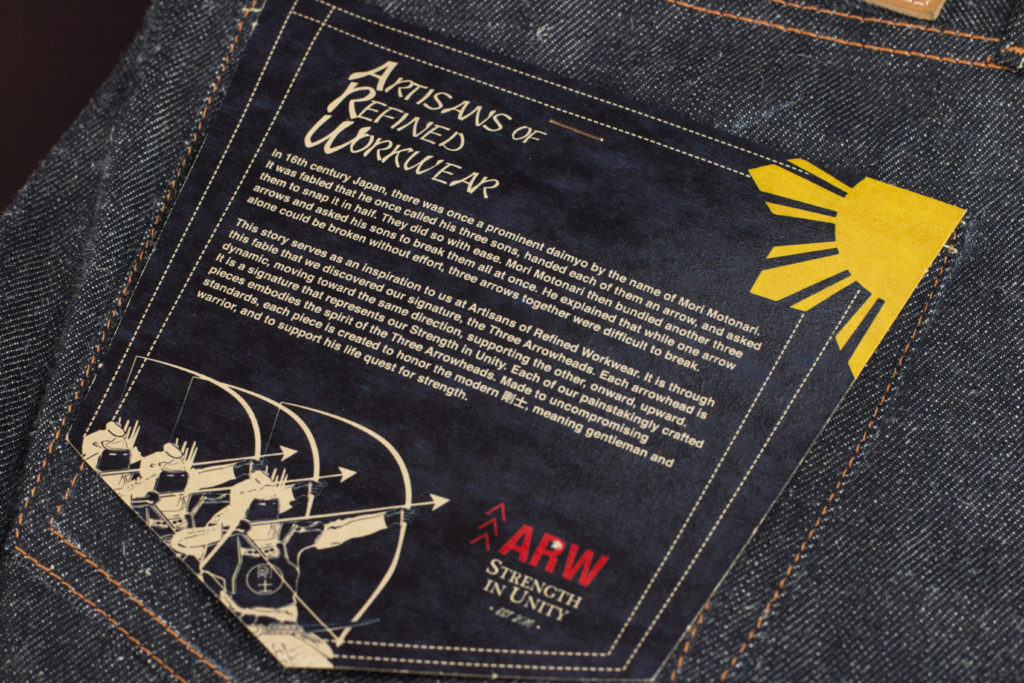 I am very excited today as Artisans of Refined Workwear is the first denim brand from the Philippines to be reviewed on this blog! As you know, the Philippines, along with China, are not exactly the first names that would come up in a discussion on quality manufacturing. Never the less I've seen some nice raw denim come from China, Thailand, and Indonesia that has me rethinking my former judgements. So here we are, and I am very interested to review this brand and get my first look at what kind of quality raw denim the Philippines has to offer.
The History
ARW was founded in 2016 by a group of guys who were obsessed with quality and details.
"…a brotherhood amongst men who enjoy fine details and utility of workwear, denim, boots, and leather. As we got further immersed into the details, we came across more brothers who lived most of their lives as expert craftsmen in their respective fields – hand-pattern and hand-cutting fabric and leather, workwear construction, and vintage machine maintenance. We put together our life-long passion for details, design, and construction to form ARW." ~ ARW
Inspired by the 16th century Japanese folklore's, 'The Legend of the Three Arrows' – One arrow can be broken with ease, however, three arrows combined is impossible to break. It is with this inspiration that the ARW Three Arrowheads logo was conceived.
"The Three Arrow Heads, one supporting the other, moving towards the same direction, upwards.'Strength in Unity.' This signature represents each piece that we painstakingly produce for the modern warrior and gentleman."  ~ ARW
And now, I am happy to bring you reviews on two ARW pieces: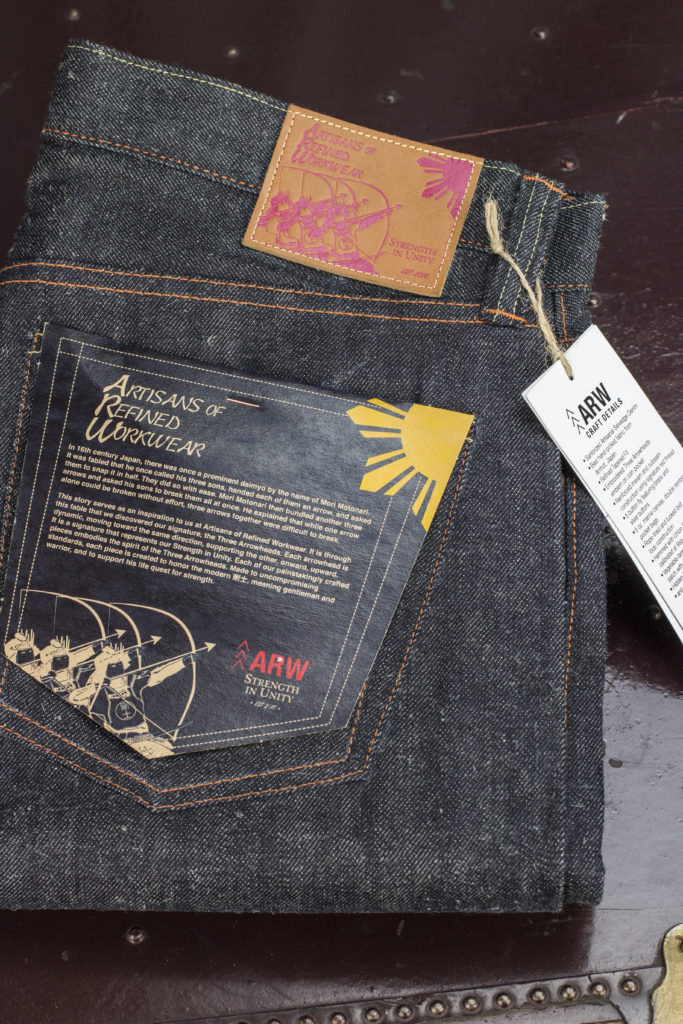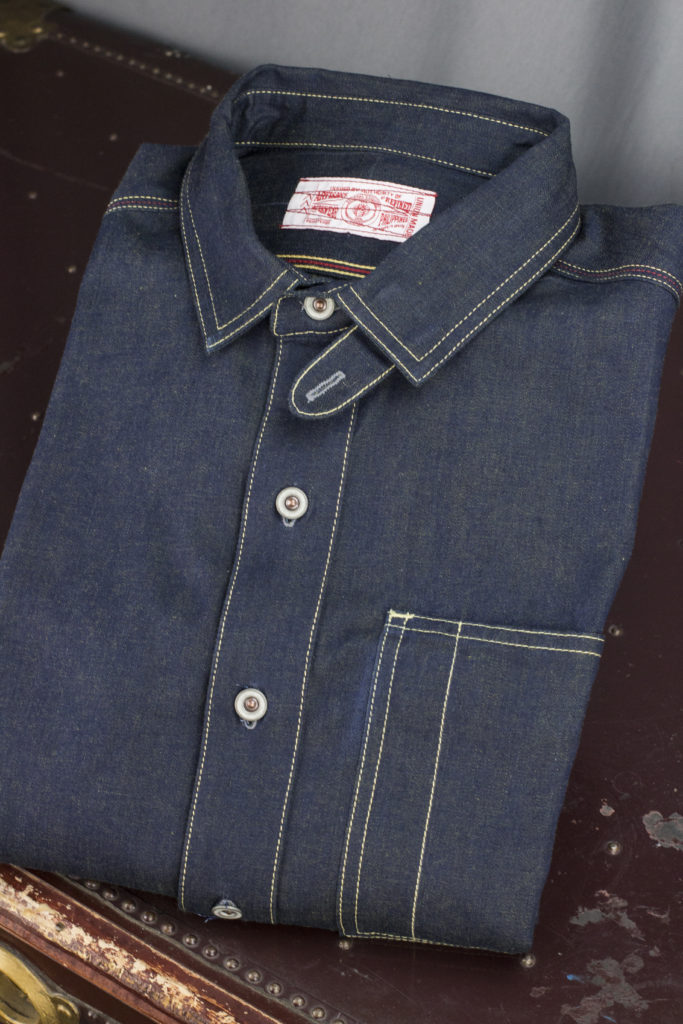 ARW WS7L Indigo/ Green 7oz Workshirt
~ The Denim Hound 7-13-17