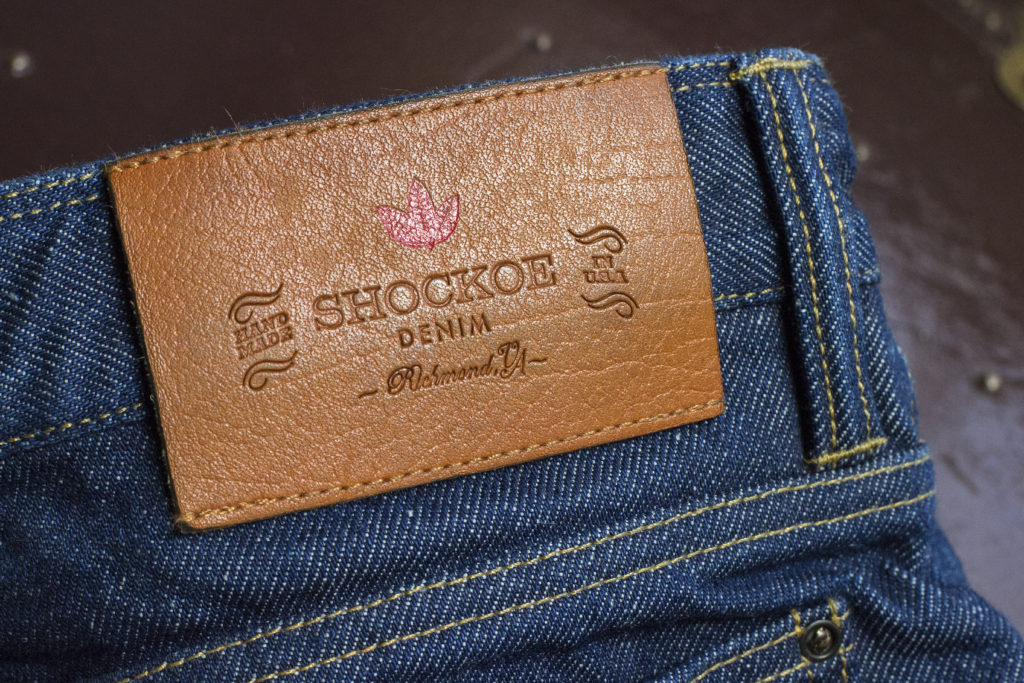 Fabric: Found dead-stock of unknown origin. 13oz wide-width denim with a vintage, true indigo shade. Sanforized, one-wash. 3×1 right hand twill.
I had been following @shockoe_atelier for a couple of months when they posted this.
I immediately went to their
website
to look into it. Wow! only $95 for a mysterious deadstock fabric!! I had to do it. I ordered online, then I realized, I ordered the wrong size! 😮 I had never delt with Shockoe before and I was worried that it might be difficult to deal with them directly. But as soon as I started speaking with them on the phone I was totally relived. They are super friendly and love to talk about denim! After the sizing issue was resolved I started asking about the origin of the Deadstock Dungarees. I got the chance to speak with Matt Rho who was happy to tell the story about the origin of this mysterious denim. This is what he had to say.
History of the fabric: "About a year ago, we ventured into an abandoned factory in Petersburg, VA (about 20 minutes south of Richmond) to scout some vintage furniture and equipment.  We did find some very cool fixtures and furniture, but more importantly, in one corner of the factory, we found a large pile of deadstock fabric rolls, including several rolls of denim dated 1970 – 1972.  The Standard Deadstock Dungarees are made with denim found in this pile. This particular roll wasn't labeled, so it is of unknown origin, but we are guessing it's from the same time period as the rest of the rolls.  Other rolls in the pile were from all over the place…from Cone to "Twin Dragon Marketing Inc.", a Taiwanese exporter.  The factory where the fabric was found was once the production space of ATU (American Textiles Unlimited), who manufactured both under their own label and we believe for other brands as well, such as Landlubber (of bell-bottom fame).
Details: 
Rolled and tucked belt loops
Double-pronged copper rivets with black finish
Old-school Shockoe Denim ("SD") buttons with tobacco-leaf stamping on backs
Old-school Shockoe Denim veg-tanned leather patch
Two-piece waistband, Lock-stitched yoke and waistband
High-density serving on inside fly, inseam and out seam
Chain-stitched hem
Hand-numbered
Made in USA

Free repairs for the life of the jean!
First impressions: There is a nice soft, one-wash, broken in feel to the fabric. The 13oz denim feels substantial enough for a heavyweight lover like myself and will get me through the hot summer months. Besides the high quality construction and extensive details, the vivid vintage color is really one of the most beautiful aspects of these jeans.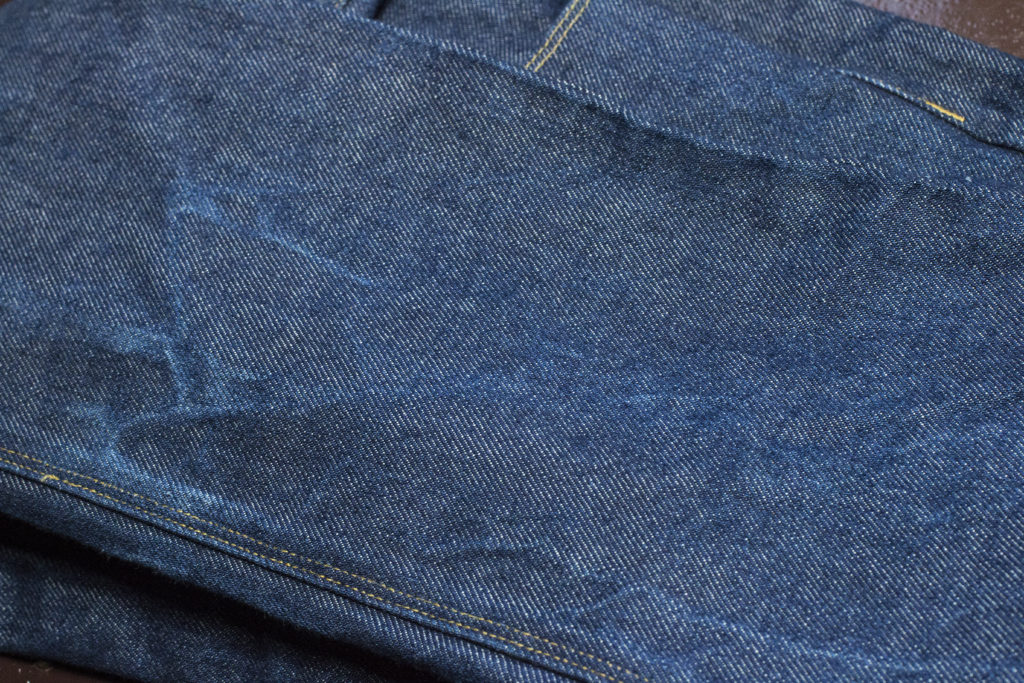 Love these vintage mysteries. Will be wearing this summer and updating you in the progress!
The Denim Hound.