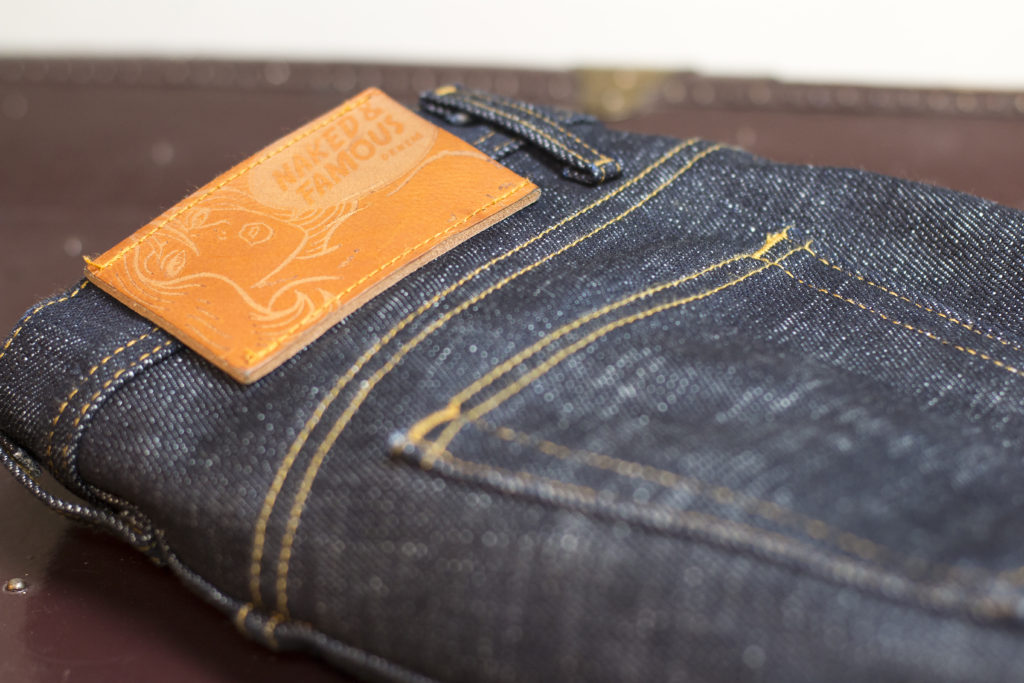 The latest and greatest in the Elephant series. In my opinion, these are one of the nicest pair of heavyweight denim Naked & Famous has ever made.  This 20oz indigo fabric is loaded with texture and is extremely rigid. This fabric has been woven slowly to increase the texture and slubbiness.
Fabric: 100% cotton. 20oz sanforized selvedge fabric. Indigo warp/white weft. Woven in Japan
Features:
Gold contrast stitching
Super thick Naked & Famous branded buffalo leather patch
Custom branded Naked & Famous buttons and rivets
Redline selvedge id
Hidden coin pocket selvedge
Made in Canada
First Impressions: I love this denim!! Almost a perfect texture. The warp and weft are equally slubby, creating a visible cross hatch effect. It reminds me of the Collect Mills fabric featured on the Japan Blue 16.5oz "Monsters" but with slightly bigger slub yarns. They feel lighter than other 20oz pairs I've tried, more like 16-18oz. Due to the loose weave and slightly roomy cut, these are the only 20oz jeans I can comfortably wear on 85˚ summer days. After a couple of weeks they are already showing those electric blue pre-fades. Love the updated version of the Weird Guy fit, with the higher rise. Best fitting pair of N&F I've ever tried on.
After 20 days of wear I decided that the legs could use a hot soak. Even though it is sanforized I want to see if I can shrink it a little. Here are the results.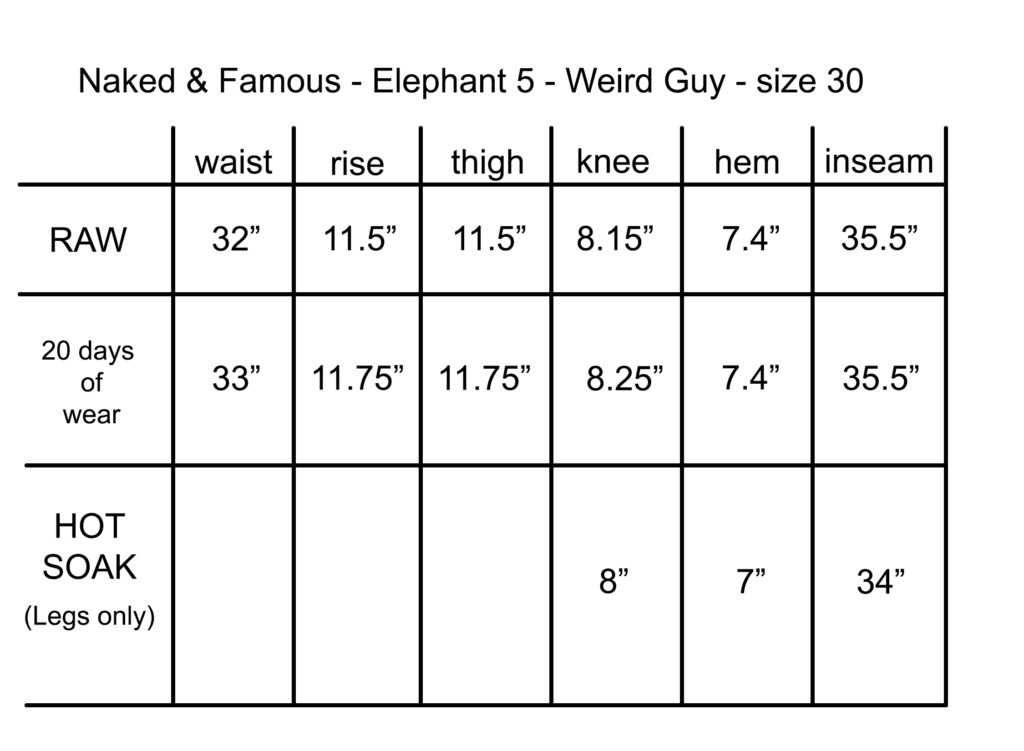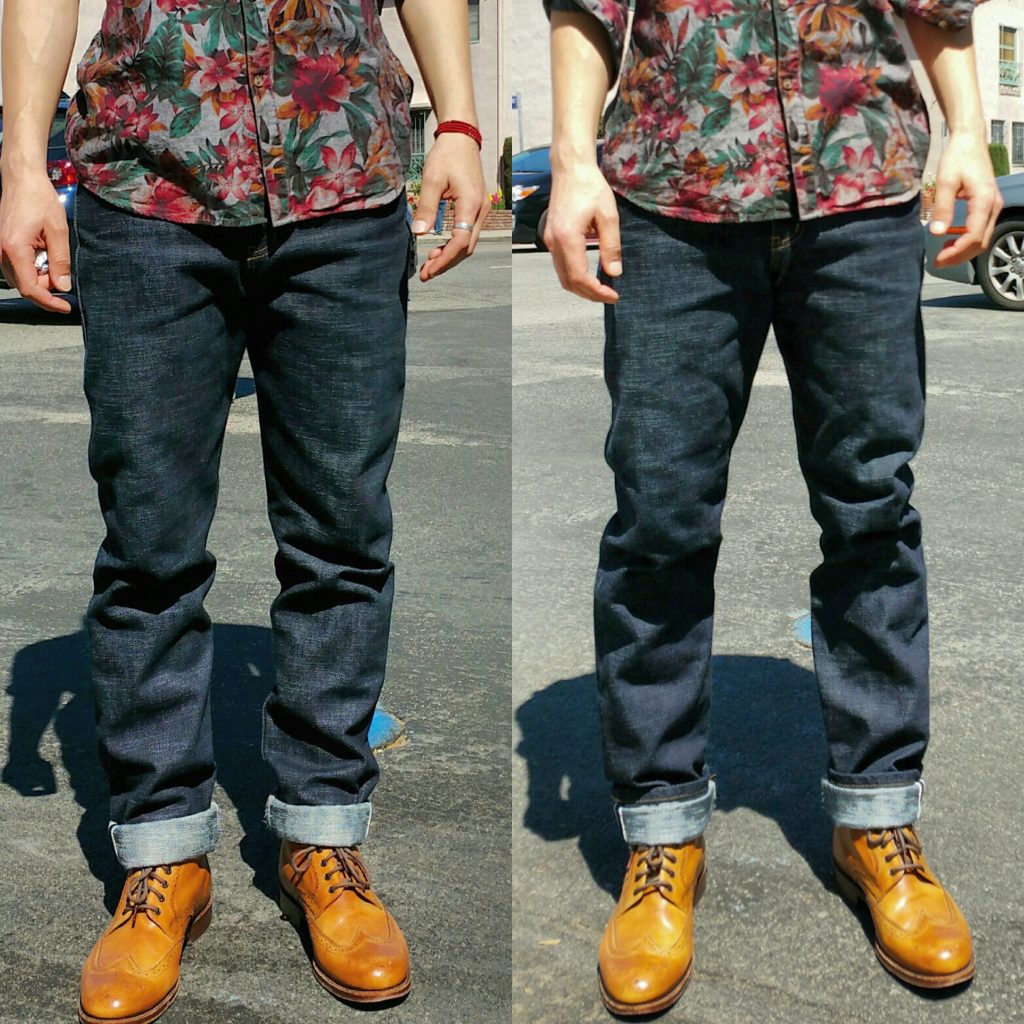 I love these jeans!! I would recommend to anyone from beginner to advanced raw denim enthusiasts. You can purchase at Tate & Yoko or Blue Owl.