I've been wanting to review Livid Jeans for a couple of years now, and finally the day has come! Although as a little twist, I'm going to review one of their button ups, the Ragnar Japan Grey Selvedge!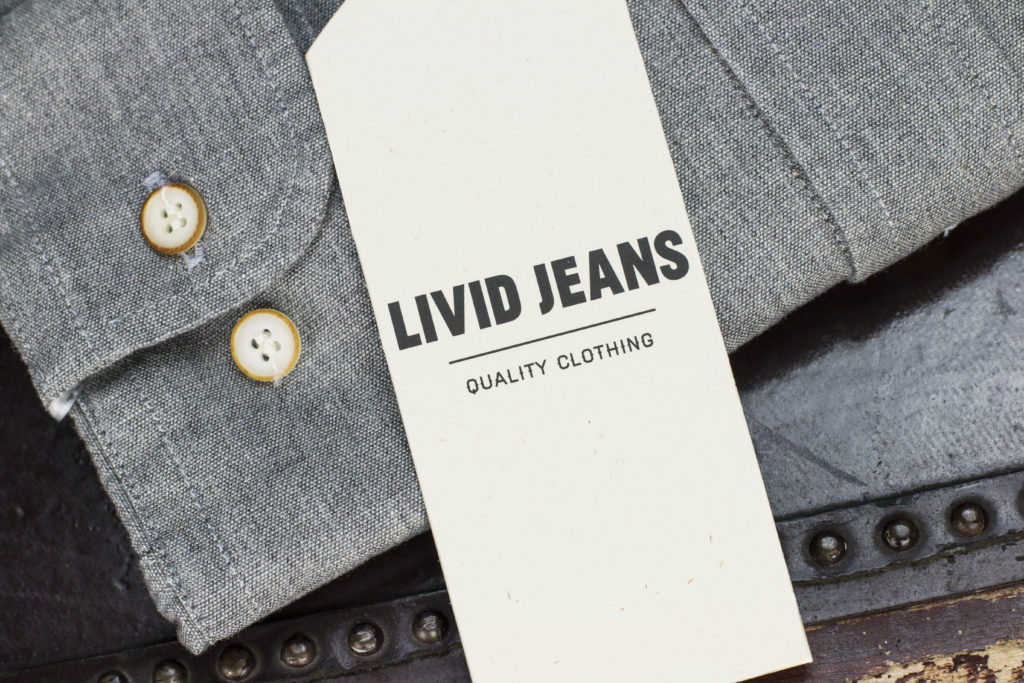 Livid Jeans is a Norwegian brand started in 2011. They are dedicated to honoring the old traditions in making jeans.  In every piece they make, the main focus is fabric and construction.
I've always really liked the way their cuts and fabrics looked. As a brand the aesthetic has always had a very understated cool factor. Clean and sleek modern cuts, simple details and beautiful Japanese fabrics. Very much my kinda thing.
"Our Made In Norway collection line heeds to uniqueness and authenticity. To high quality and conservancy. And more importantly to transparency and knowledge within garment production. Essentially, it heeds to everything opposite to the competitive force of poor quality made unsustainably." ~ Livid Jeans
Livid originated as a one man denim brand in 2011. Today Livid is located in a brick-and-mortar HQ in Trondheim, Norway. Livid Jeans is the only remaining jeans manufacturing facility in Scandinavia. Even though the company has grown, all of their jeans are still made by only four people without any help from third party vendors.
Ragnar Japan Grey Selvedge Button Up
Fit: Ragnar, Slim.
Fabric: 6oz grey sanforized 100% cotton narrow loom selvedge, woven by the Japanese mill Nihon Menpu. A soft, medium weight 1×1 weave that has a nice breathability to it. Rope dyed a subtly irregular grey color that produces a light cross hatching pattern. Grey warp and weft.
Details: 
Corozo nut buttons made by Louropel in Portugal
Poly core cotton stitching
Limited to 50 pieces made
White selvedge ID
Button on back of collar
Box pleat with hang loop
Left button flap breast pocket
Woven Japanese flag tag inside collar
Button down collar
Rounded cuffs
Exposed selvedge on shirt gusset
First Impressions: This shirt immediately became a "go to button up" in my wardrobe. The fit, the fabric… PERFECT. A very comfortable wear with almost the same range of motion as a tee shirt, while maintaing a slim sharp silhouette. The color and weight of the selvedge fabric used makes this a shirt you can wear in any season. Mark my words, I will wear this shirt to shreds.
This shirt is limited to only 50 pieces and I think may have just gone on sale, so if you are interested I'd pick up immediately.
You can purchase this shirt from Livid Jeans's website.
~ The Denim Hound 8-23-17