Liberty Fair's and Capsule Trade Show, Las Vegas. 8-14-16
My bags were packed: Three shirts, three pairs of shoes, one jacket, and like a true denim head, 6 pairs of jeans for 4 days in Vegas. The denim: Oni 517XX contest edition, Momotaro x Denimio II DE-003, Tanuki NS1, Naked and Famous Greencast Broken Twill, Naked and Famous super lightweight selvedge, PBJ KS-013, and Rogue Territory Dark SK's. My girlfriend Megan laughed at the extra full bag of denim. She is the best. Here is just a few of the pieces I brought.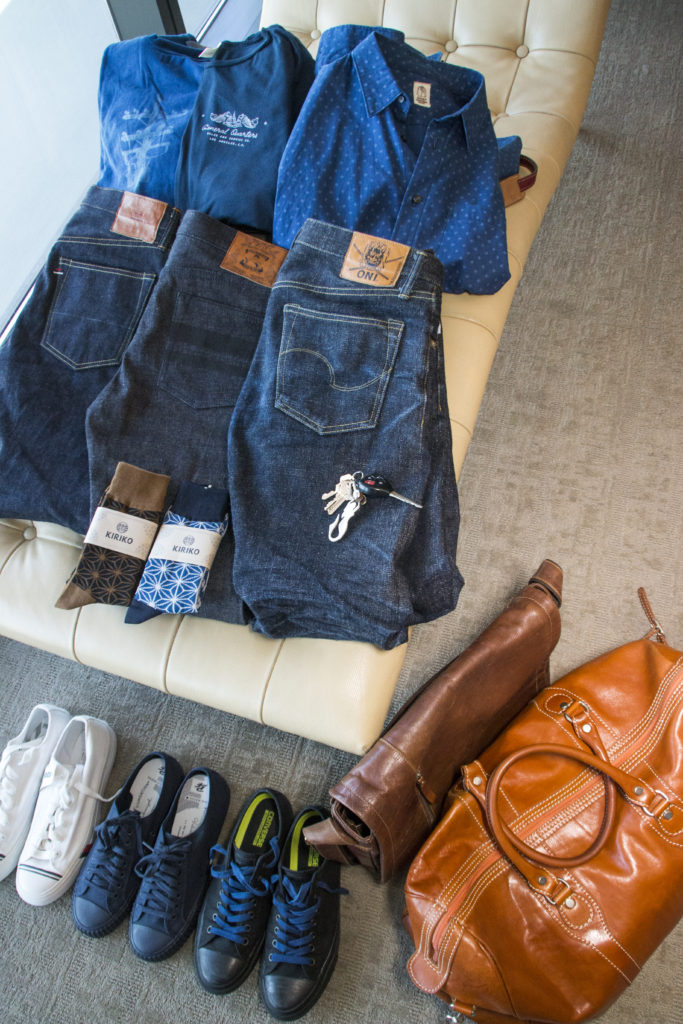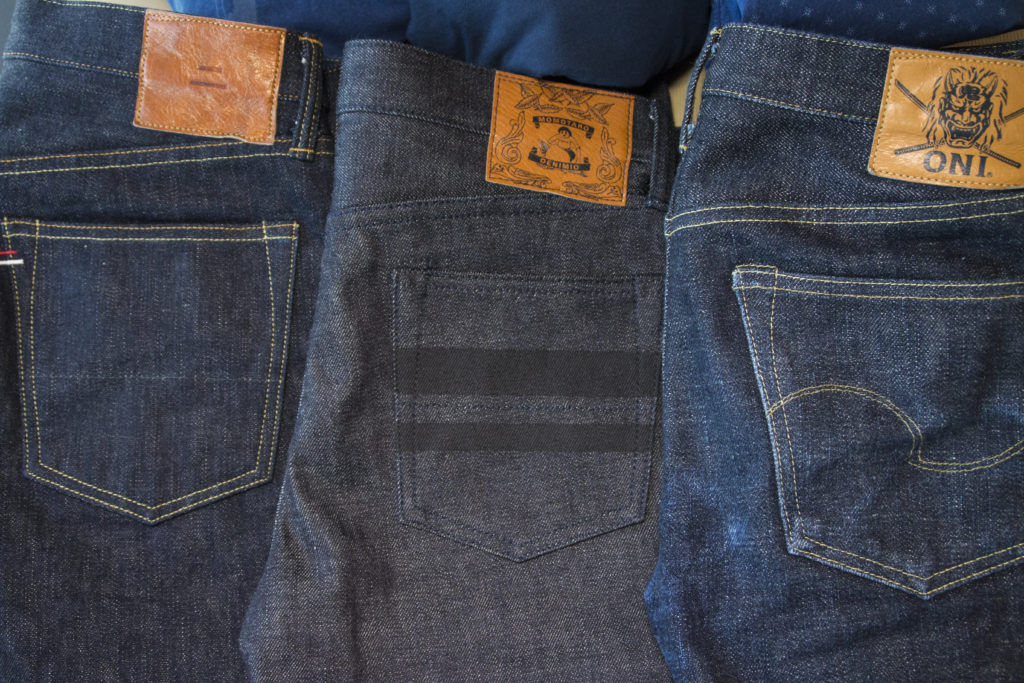 We arrived at the Cosmopolitan. I was going over the list in my head of the denim brands I wanted to visit. Naked and Famous, Freenote Cloth, 3Sixteen, Railcar Fine Goods, Kato Brand. I was temporarily sidetracked by the fact that we were upgraded to a Penthouse, wraparound suite!!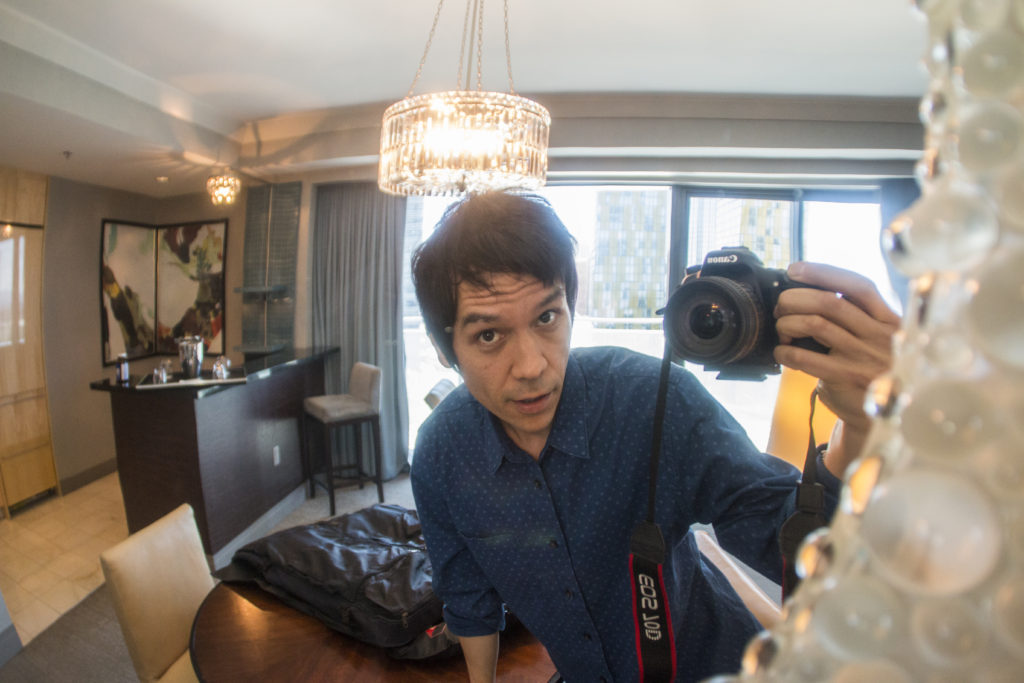 Here is a panoramic view from our balcony. 

The next morning I woke up early, ready to hit the trade show and soak up all of next seasons denim releases!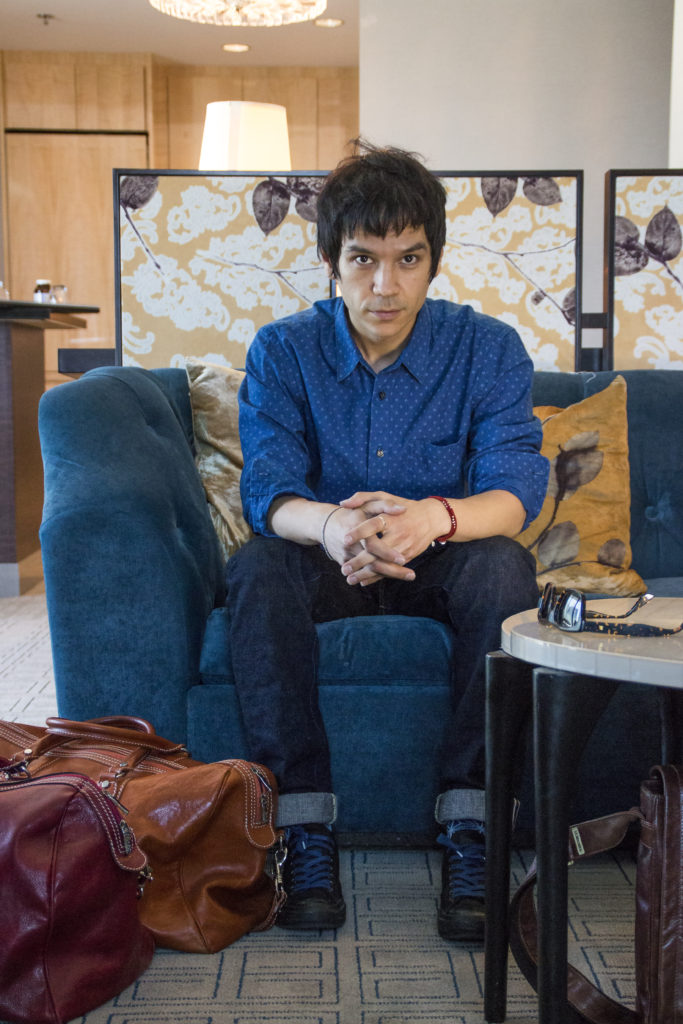 We arrived at the show and the hunt was on!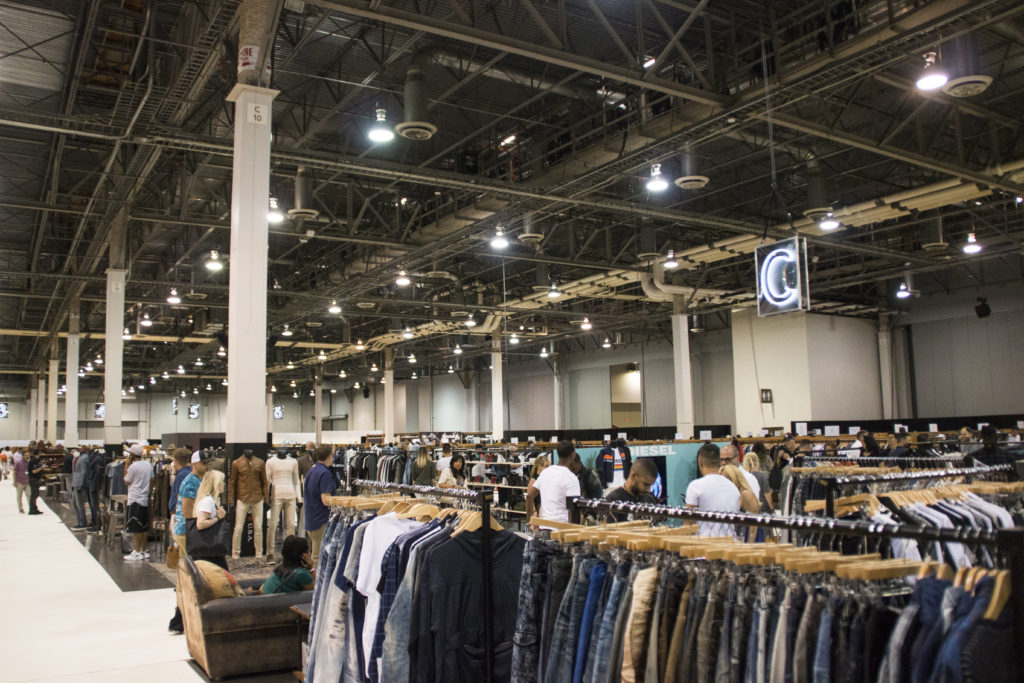 First stop was Kato Brand, to say what's up to Yu and Nick.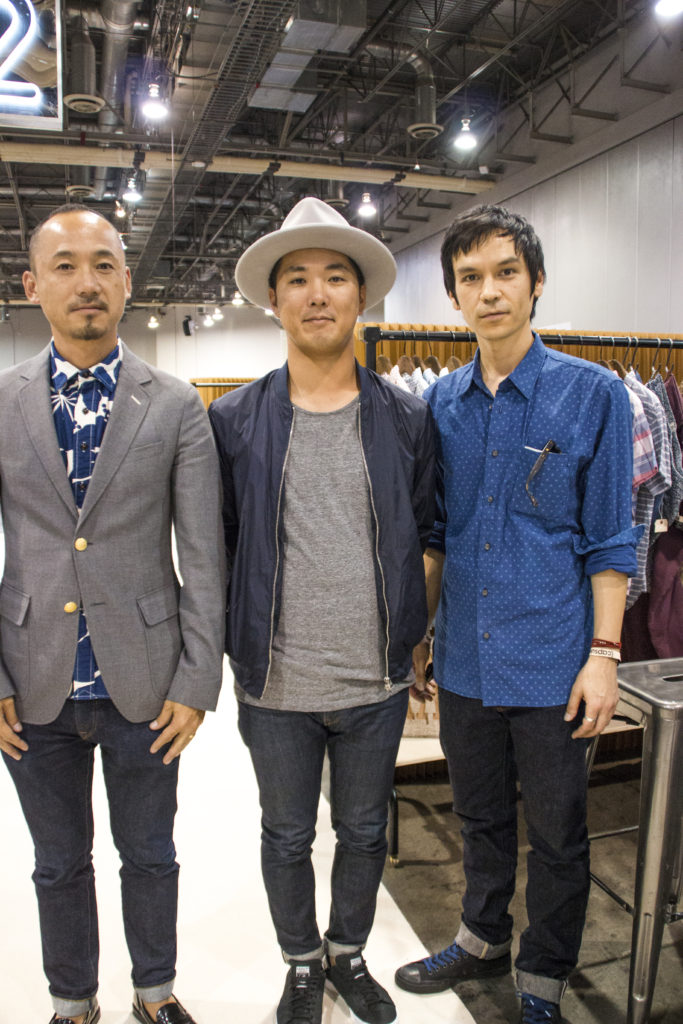 The new denim of discussion was their 4-way stretch selvedge. It is insanely stretechy and probably very comfortable while delivering raw denim quality fades.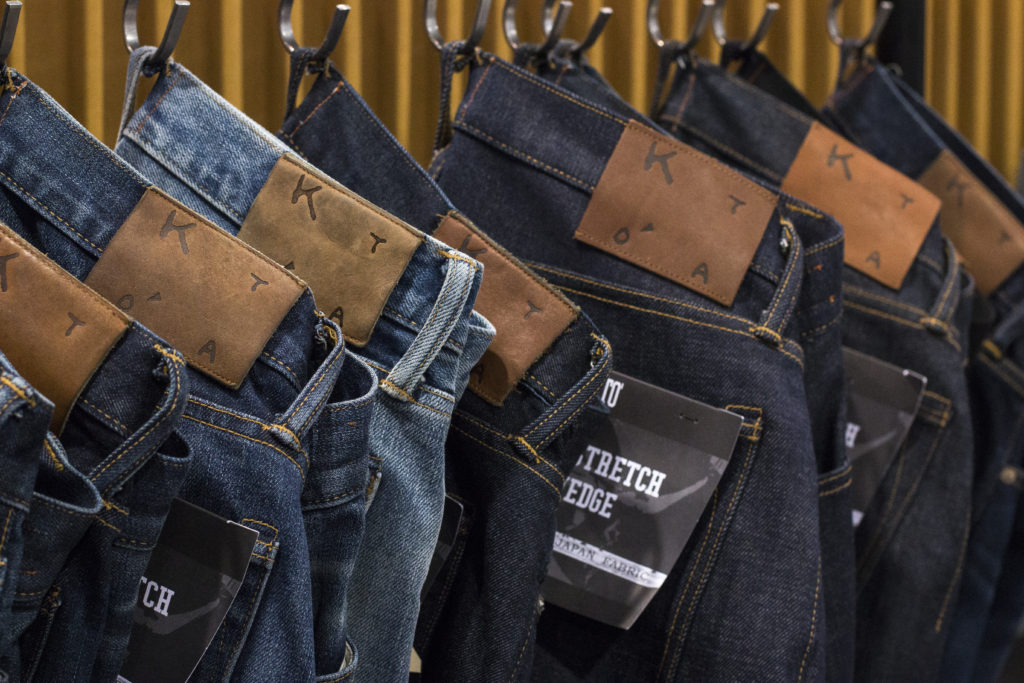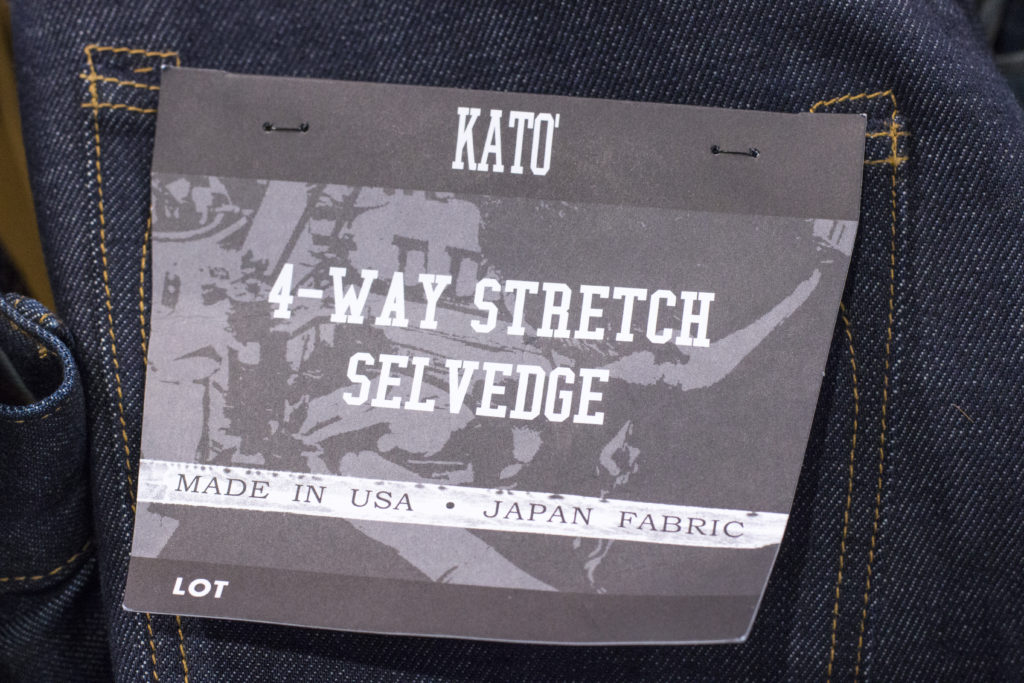 Next Stop: Railcar Fine Goods. I was happy to get a chance to meet Steven and Taylor who I had been following on Instagram for some time now. They introduced me to their newest and heaviest denim to date. The 23oz!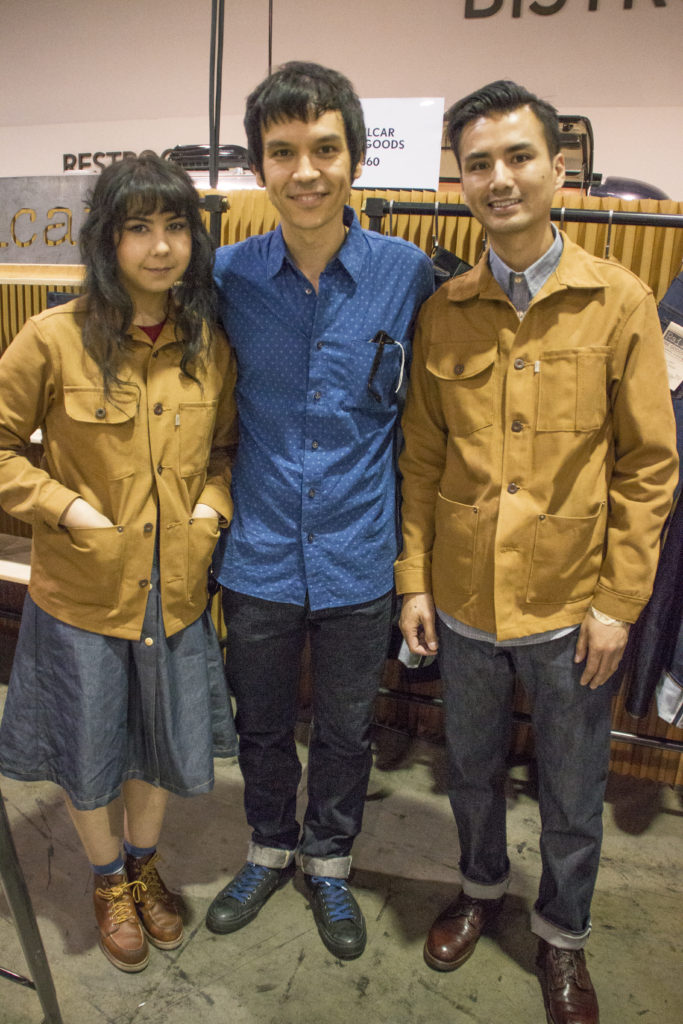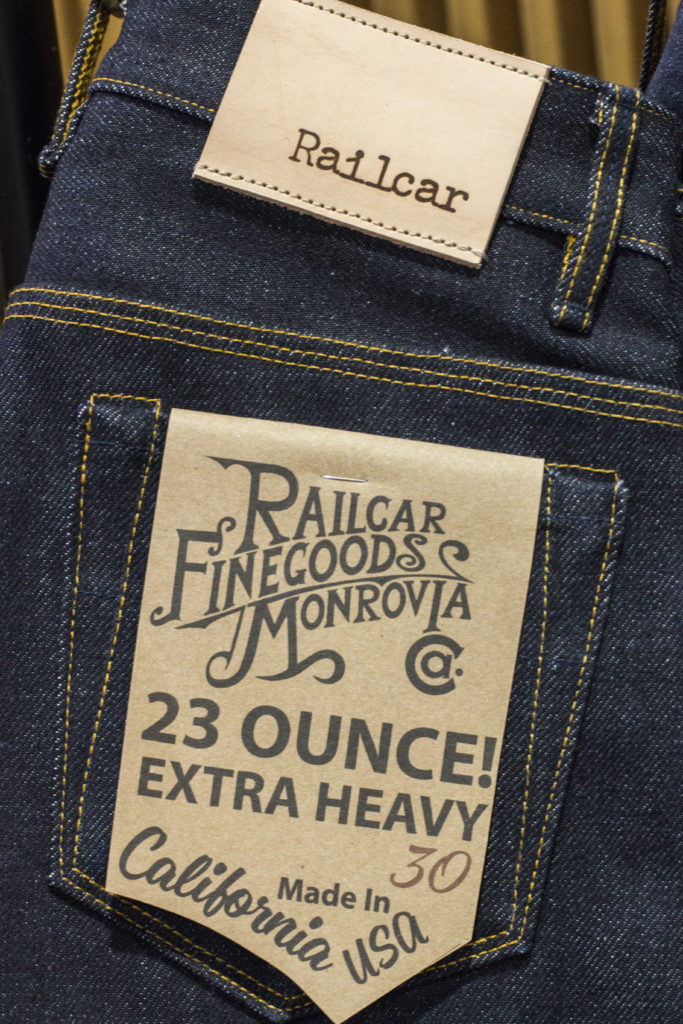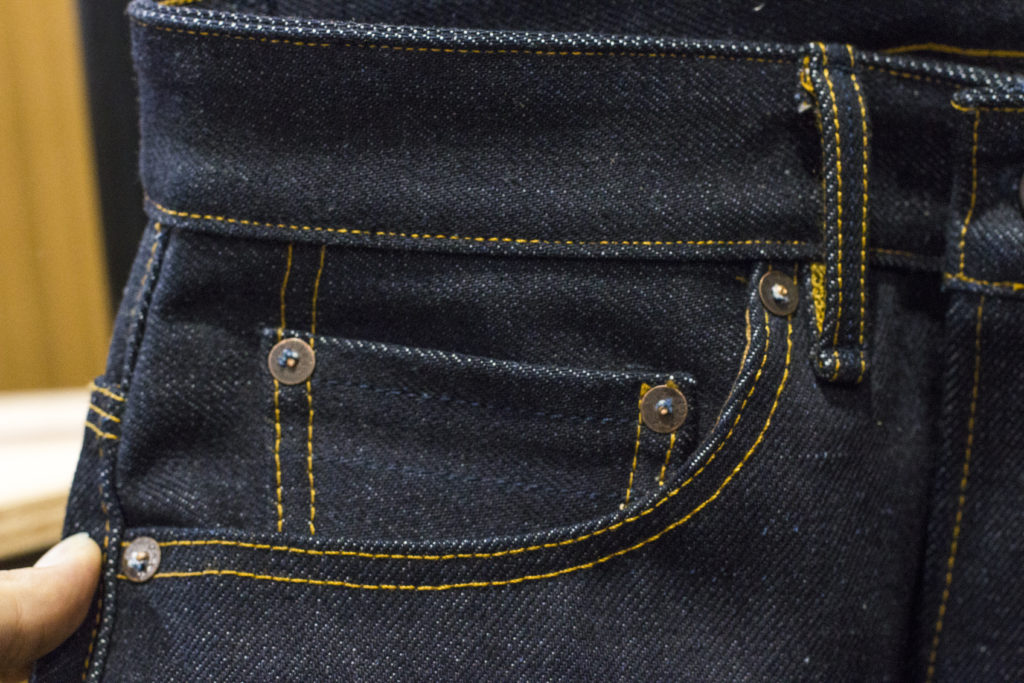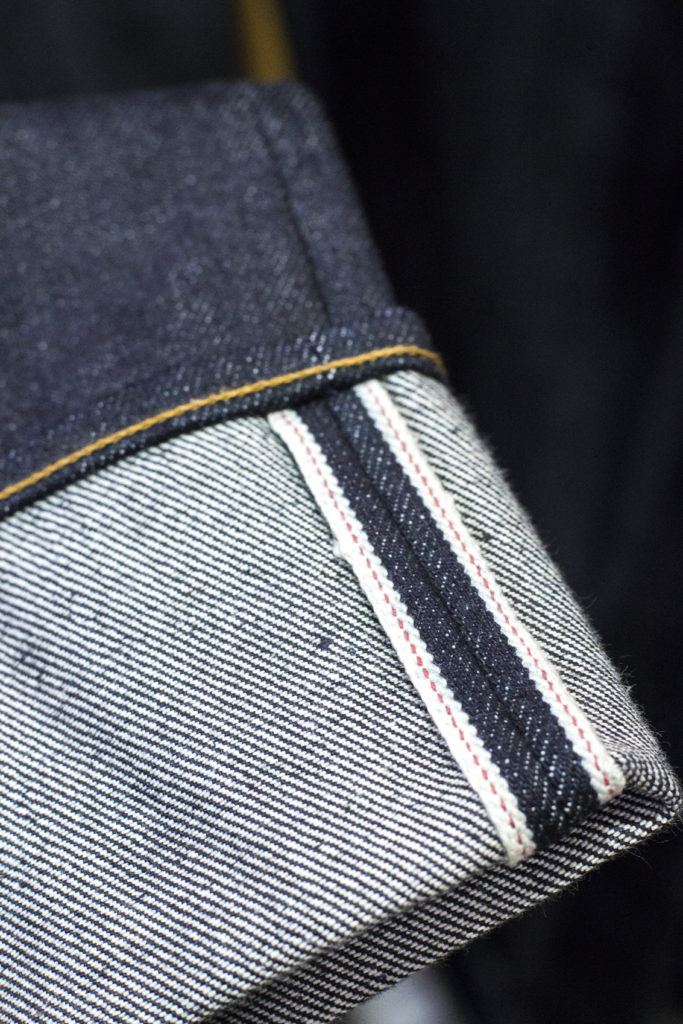 Next was 3Sixteen. They did't have any new denim this season but I still can't get enough of their collaboration with Self Edge, the 21B-SP. An 18oz, Unsanforized Japanese Selvedge Denim with a 5×5 weave. So slubby!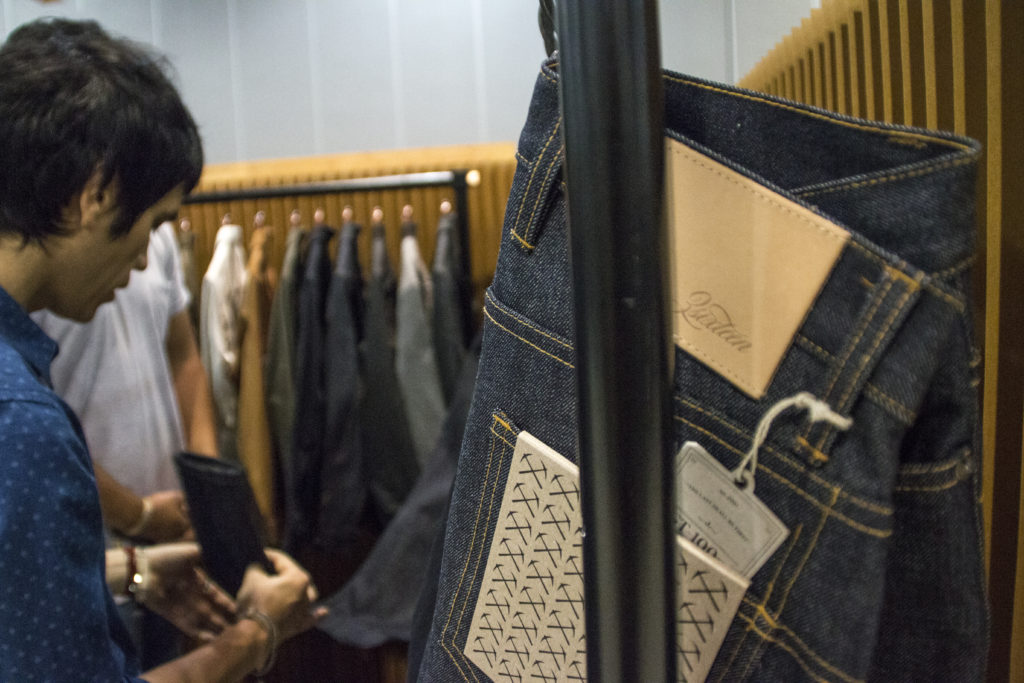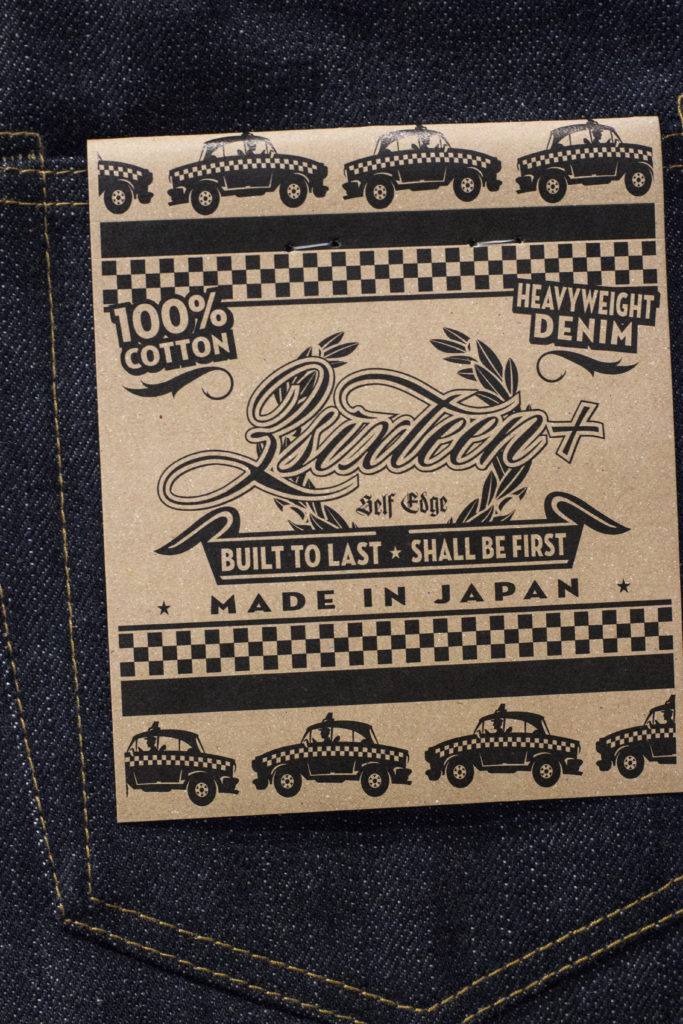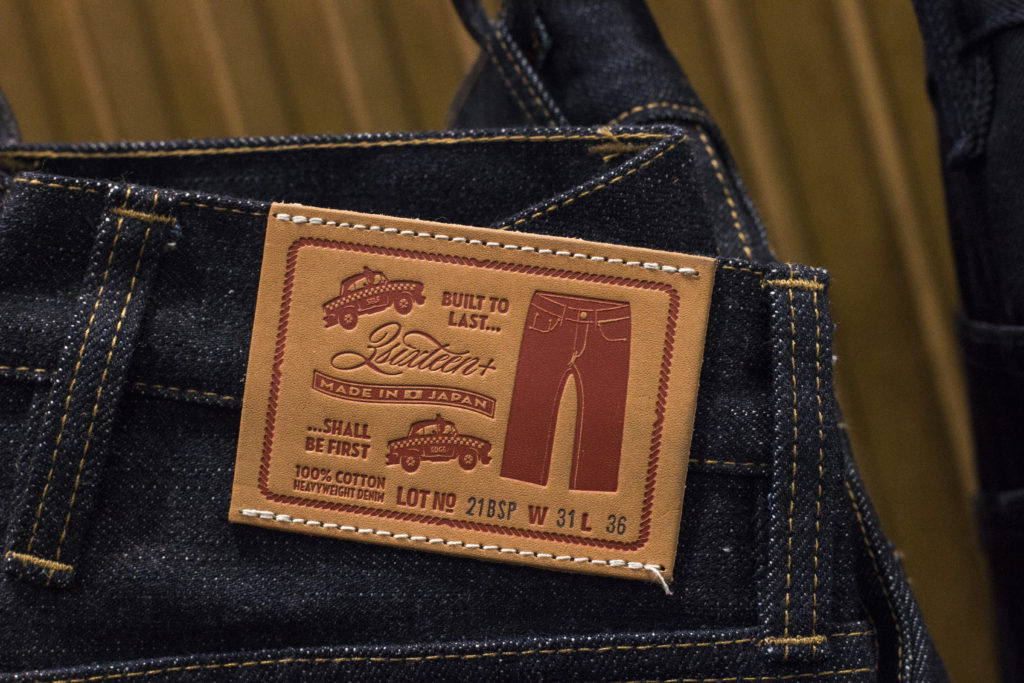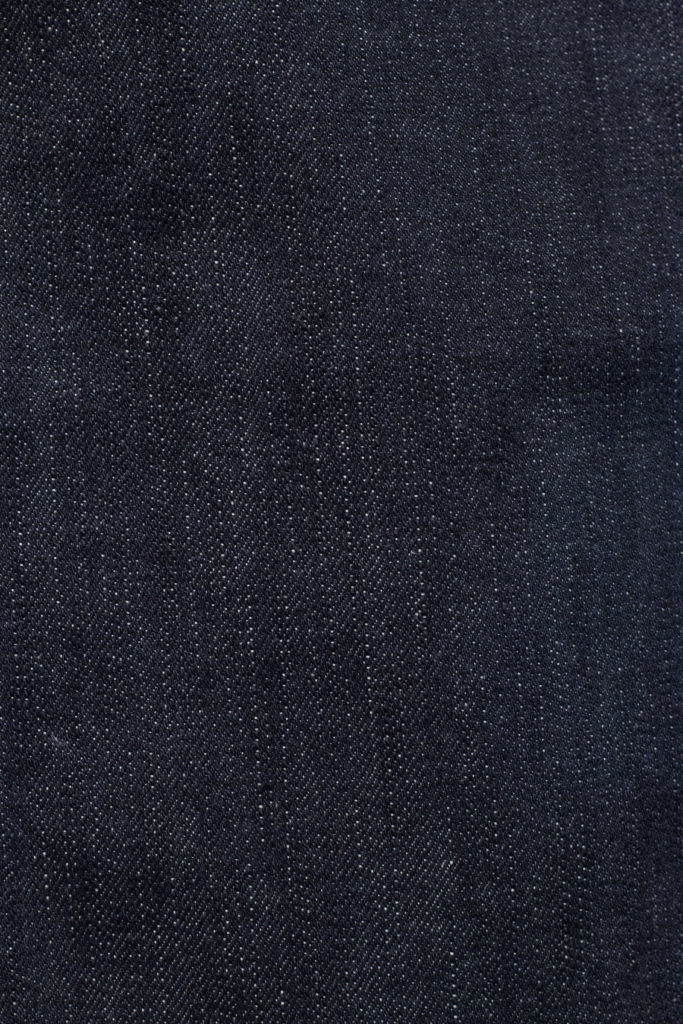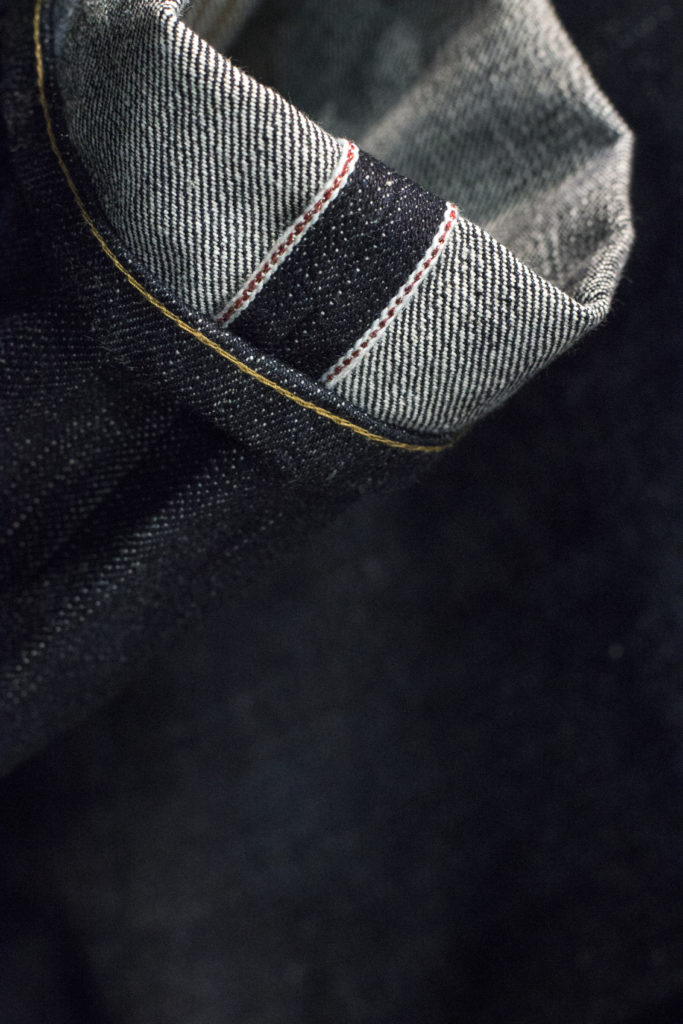 Next stop, Freenote Cloth. I had seen their denim online but this was my first up close encounter. I was very impressed. The details and quality was top shelf. A spent quite a while talking with David and Matt and it was very clear that these guys were on point and passionate about their denim. As with most top level denim brands they had the fabrics and the craftsmanship well honed, but what struck me is their focus and dedication to developing their fits. Not only the silhouette but how the fabric hugged in the top block. Their new cut, a mid rise/tapered leg should be arriving soon. They also got points for having one of the coolest denim brand booths at the trade show.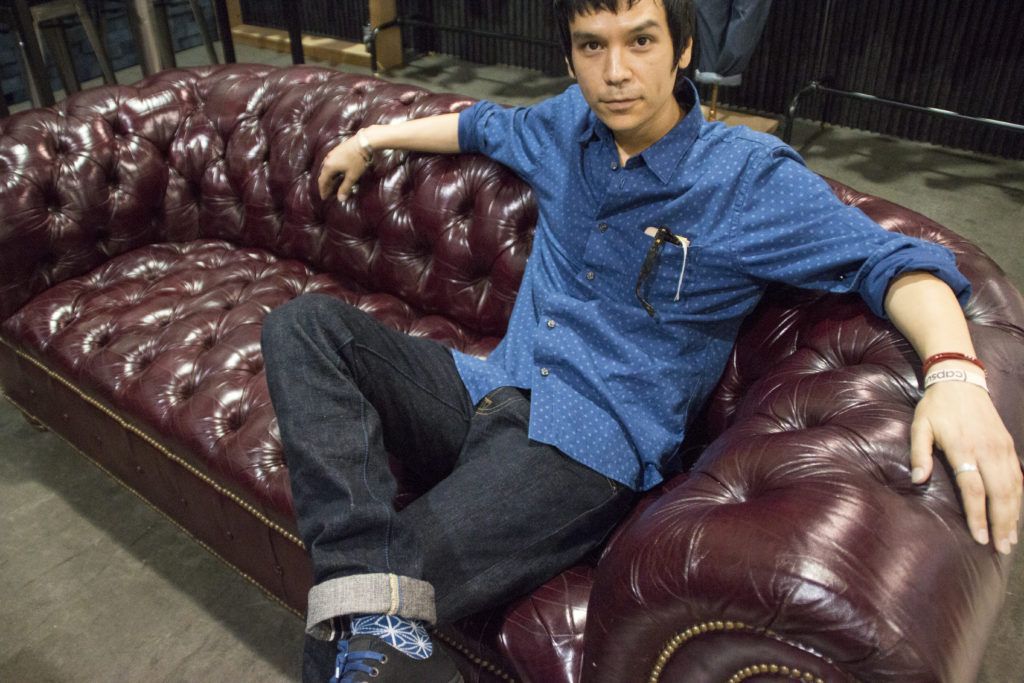 Glass top coffee table with the Freenote Cloth hardware displayed underneath.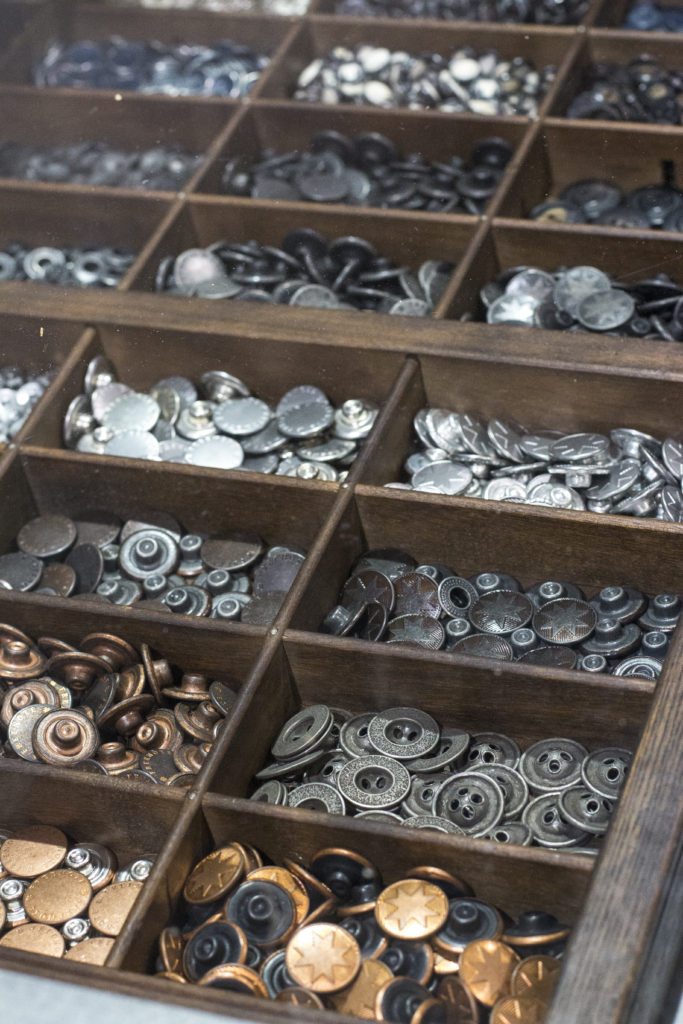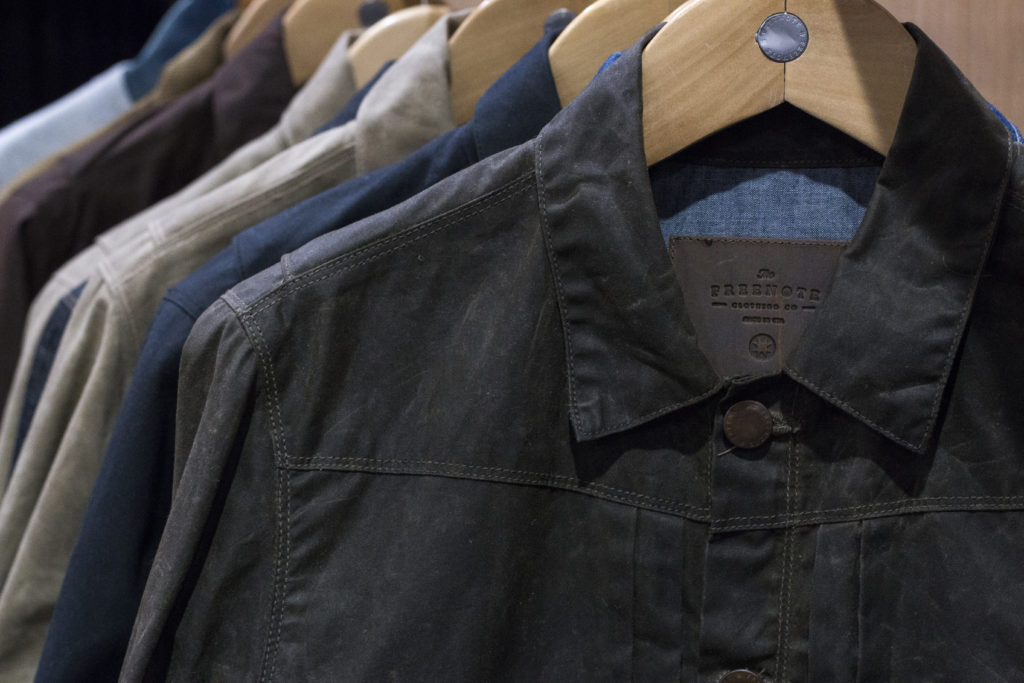 Here is the Freenote Cloth 13.5 oz Yoshiwa Mills, Broken Twill Denim.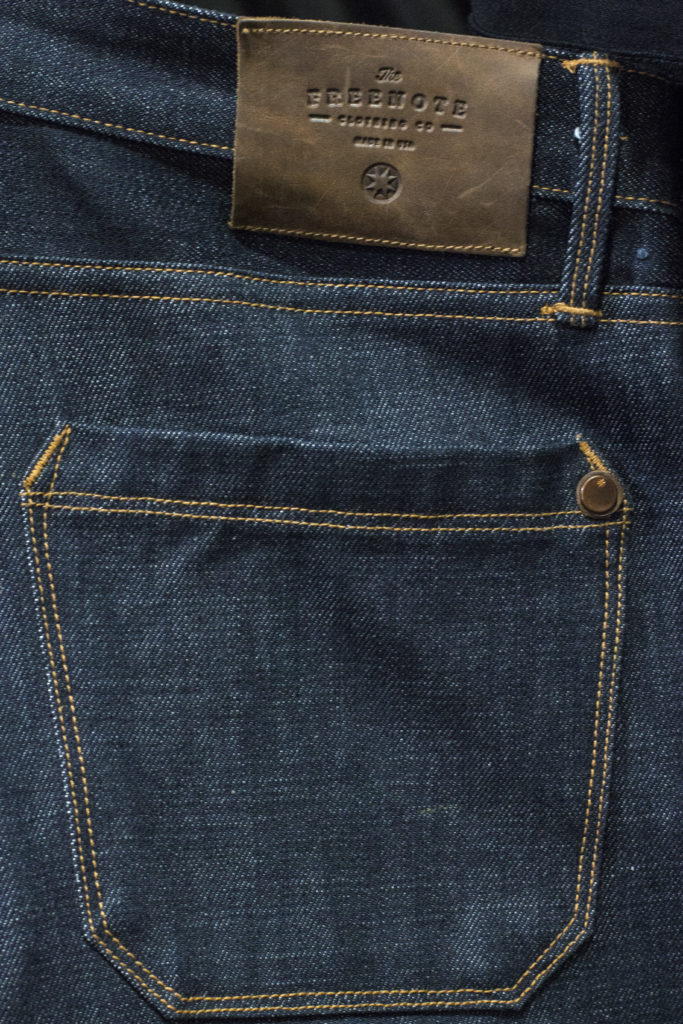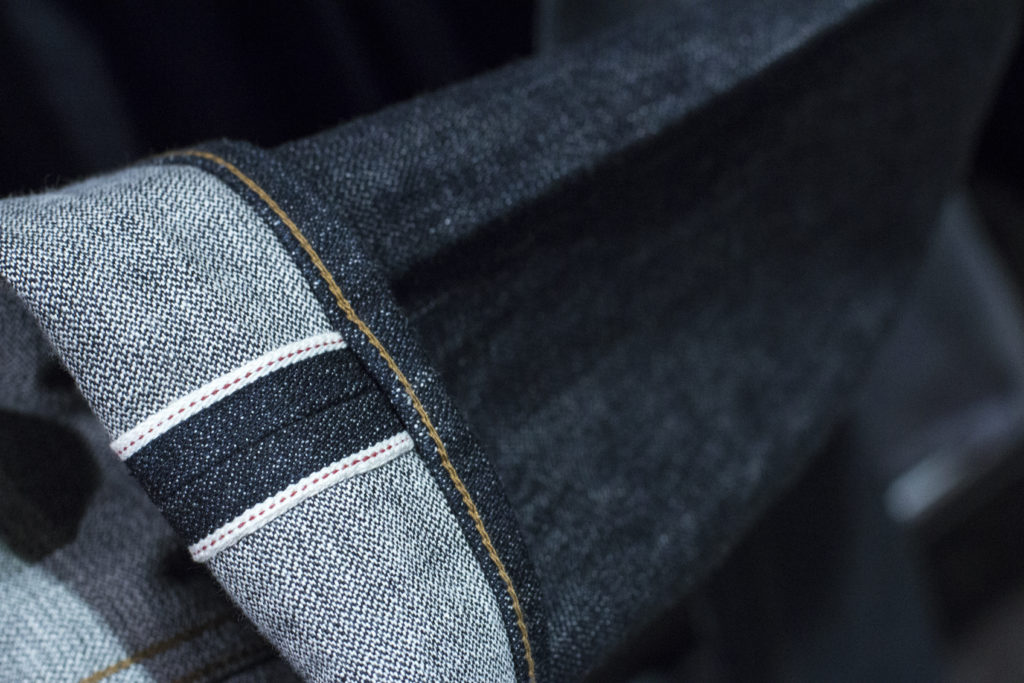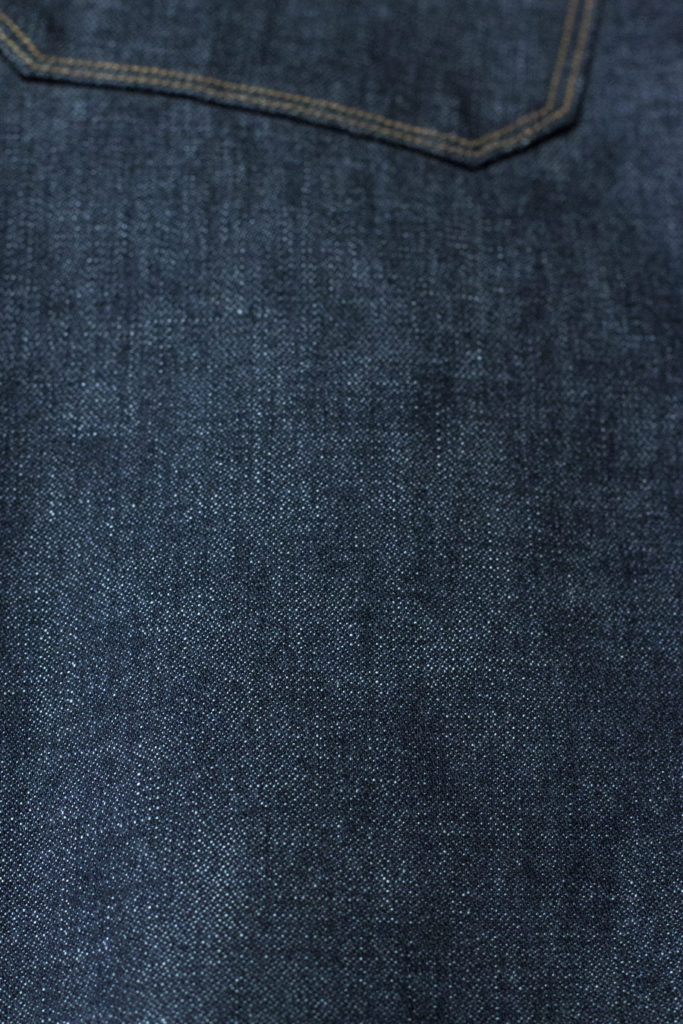 You can see the fading potential on these Trabuco Straight LoomState 13.25oz Japanese Denim after only a couple months wear.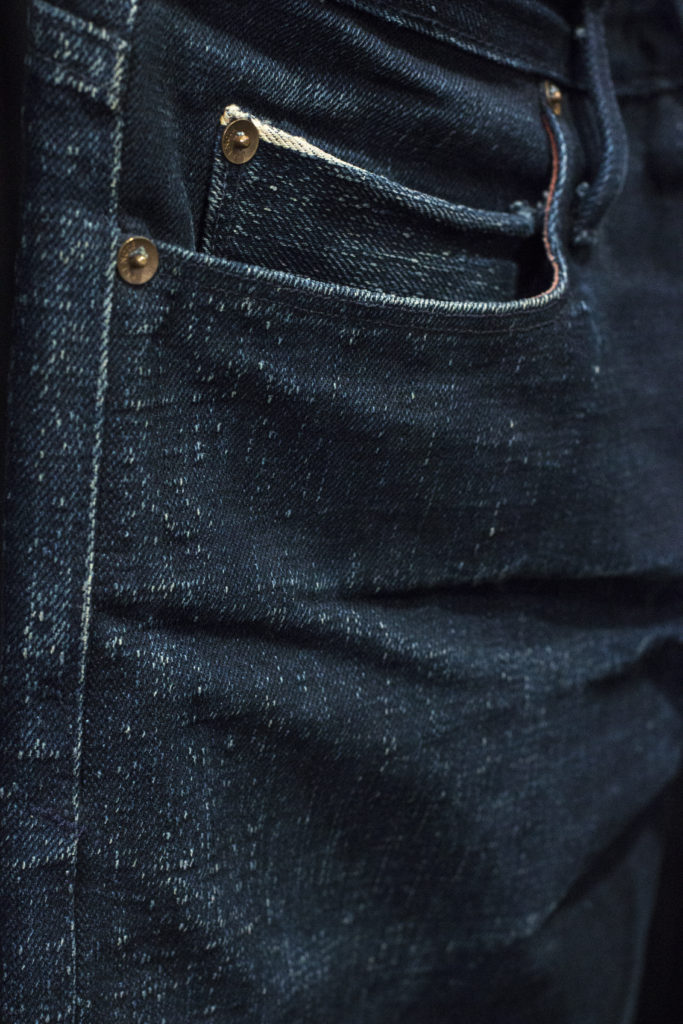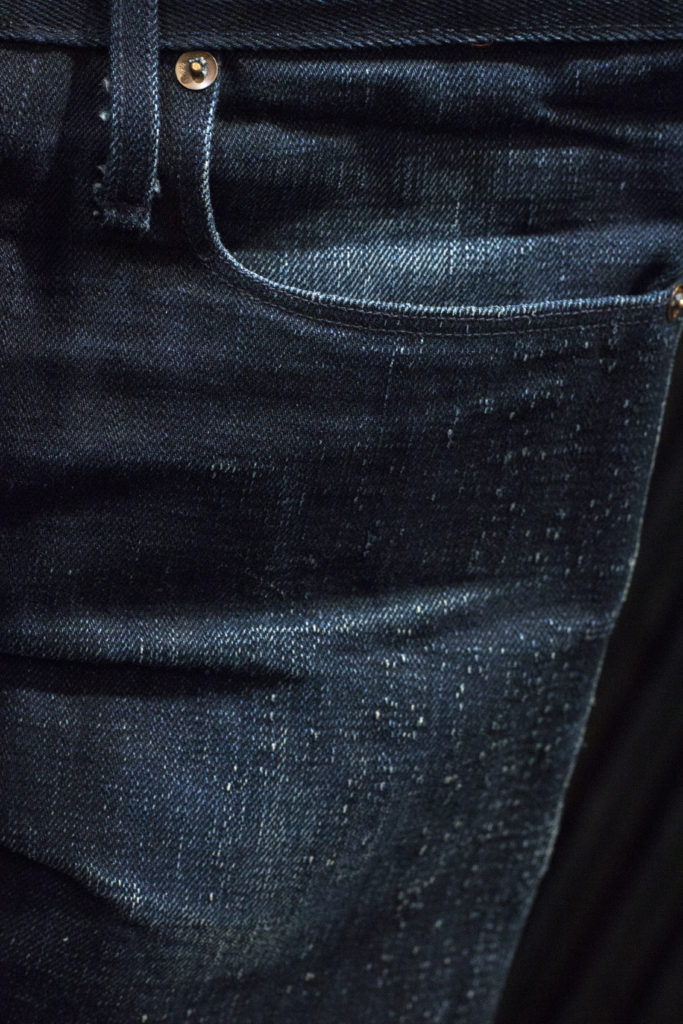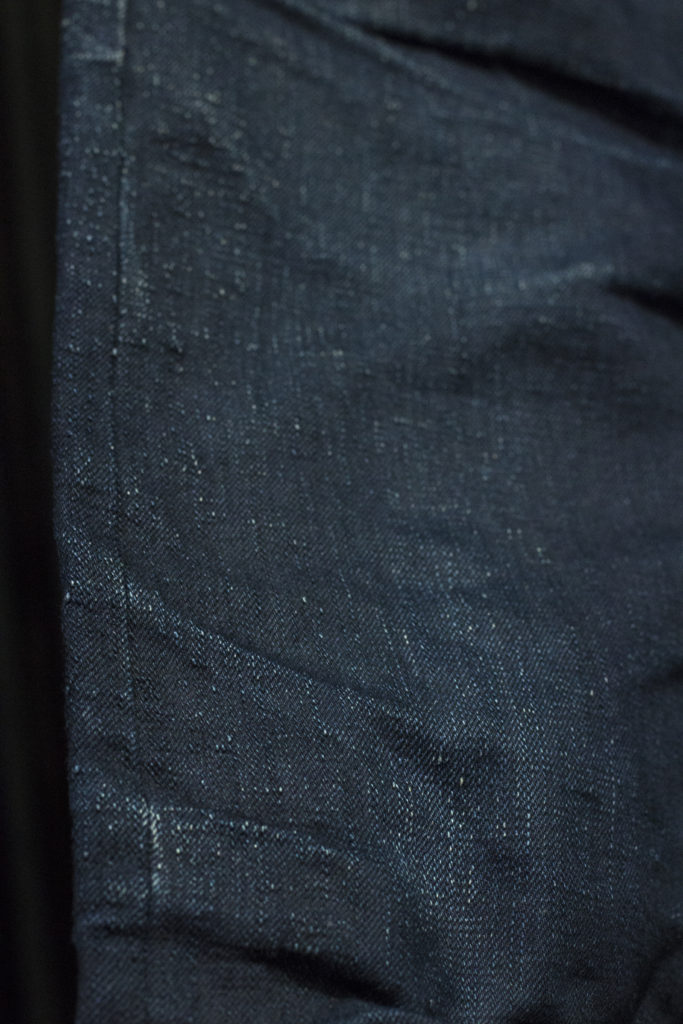 Had a great time talking denim with Matt, the designer behind Freenote Cloth.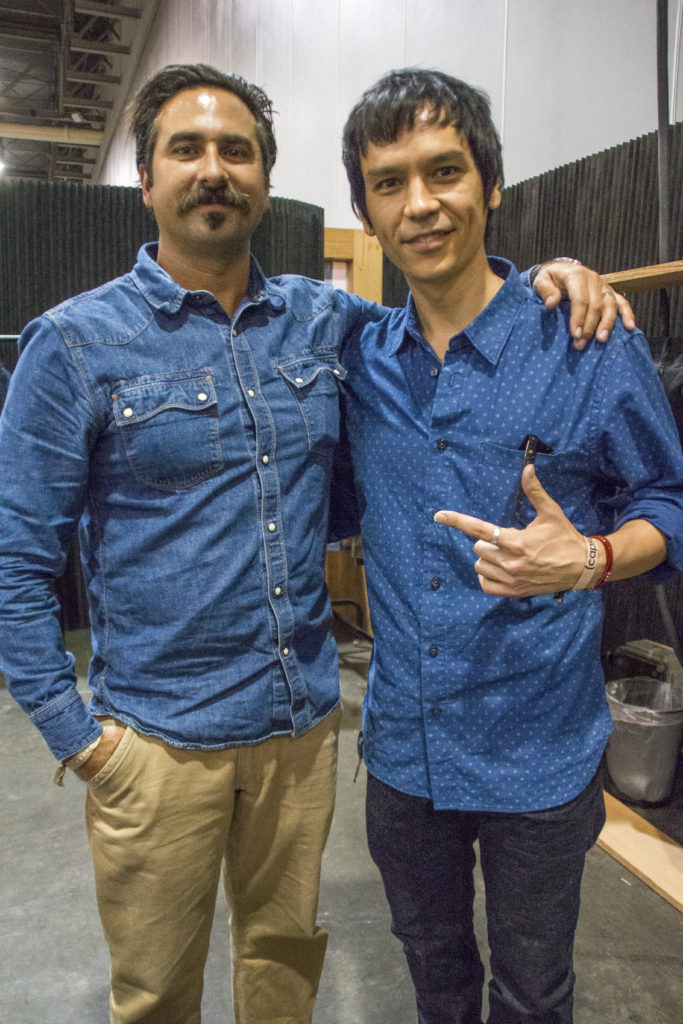 @whaleysworld taking some pics of the Freenote goods on display. At one point @whaleysworld @heddels and @denimhound were engaged in a serious session of looking at each others pants.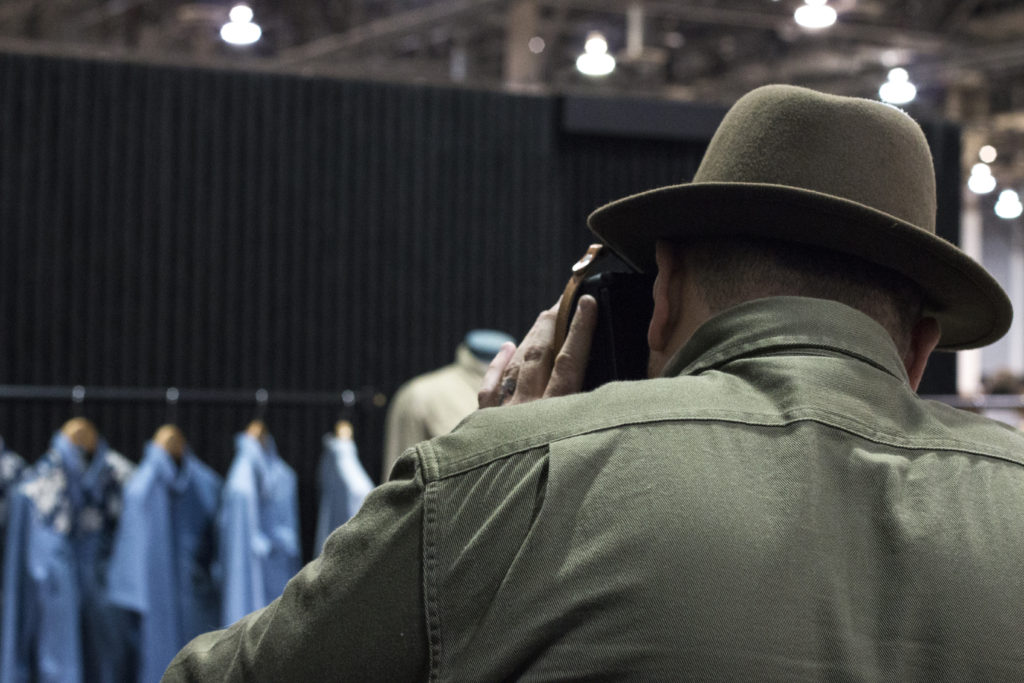 & Sons had some really nice indigo shirts on display.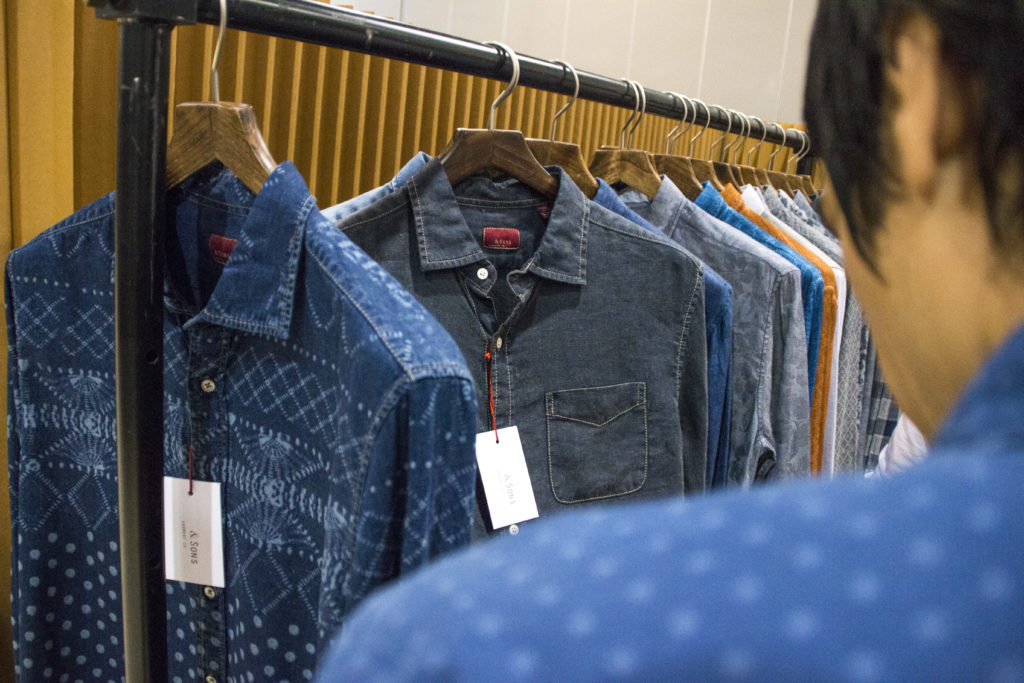 I can't tell you how many women's shirts I own but it's a good amount. If this Rollas shirt only had sleeves, I'd be all over it.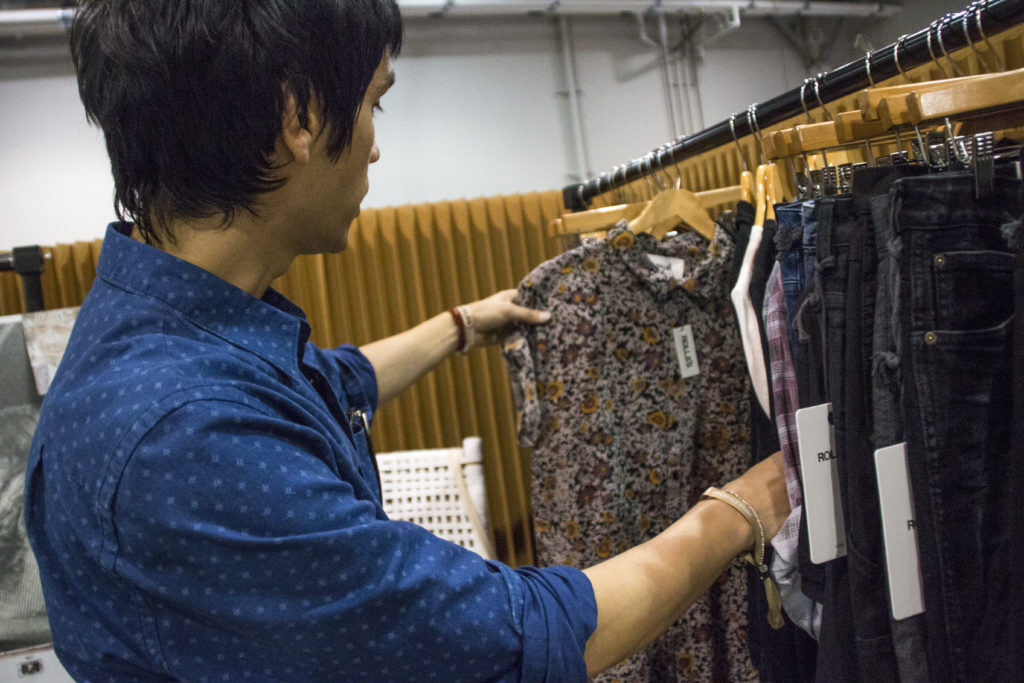 Getting familiar with some of the fabrics at Mood Indigo.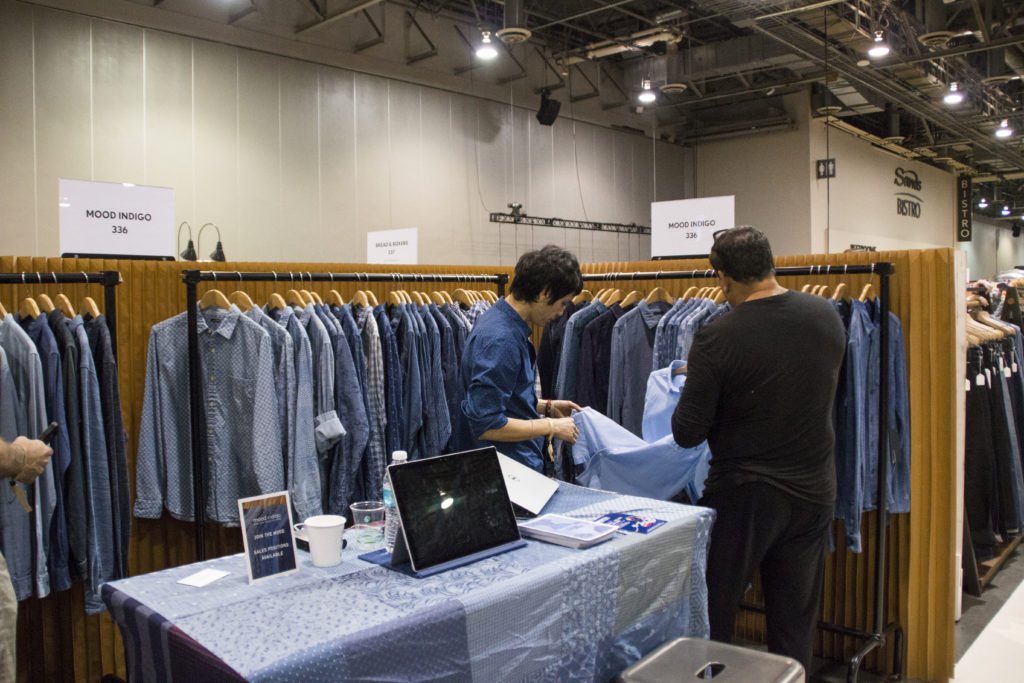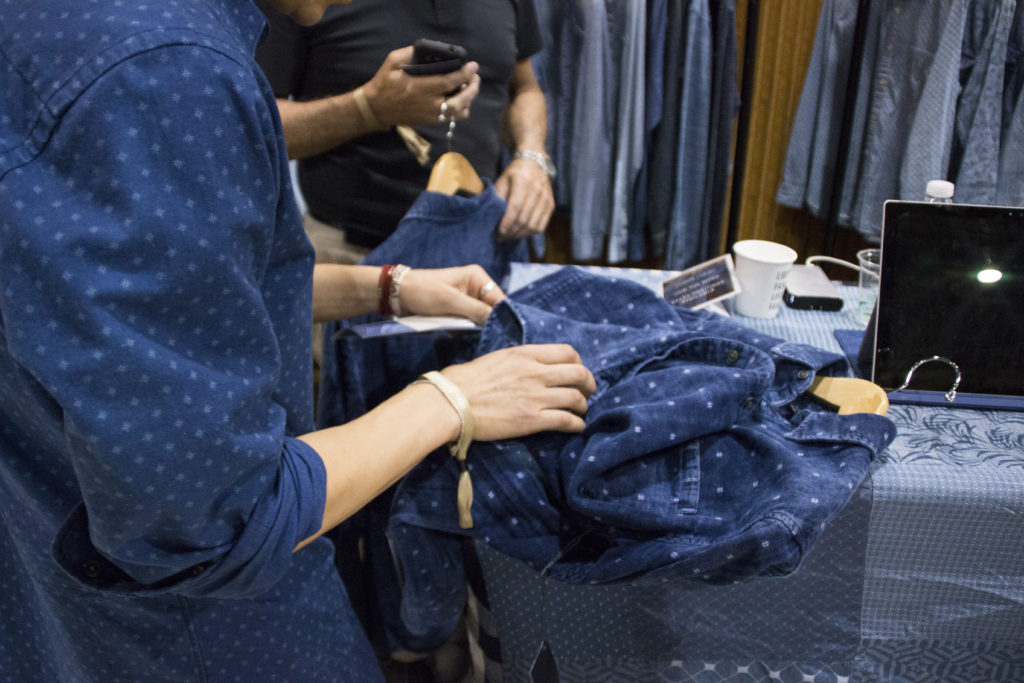 I saved one of the most anticipated stops for last, Naked and Famous.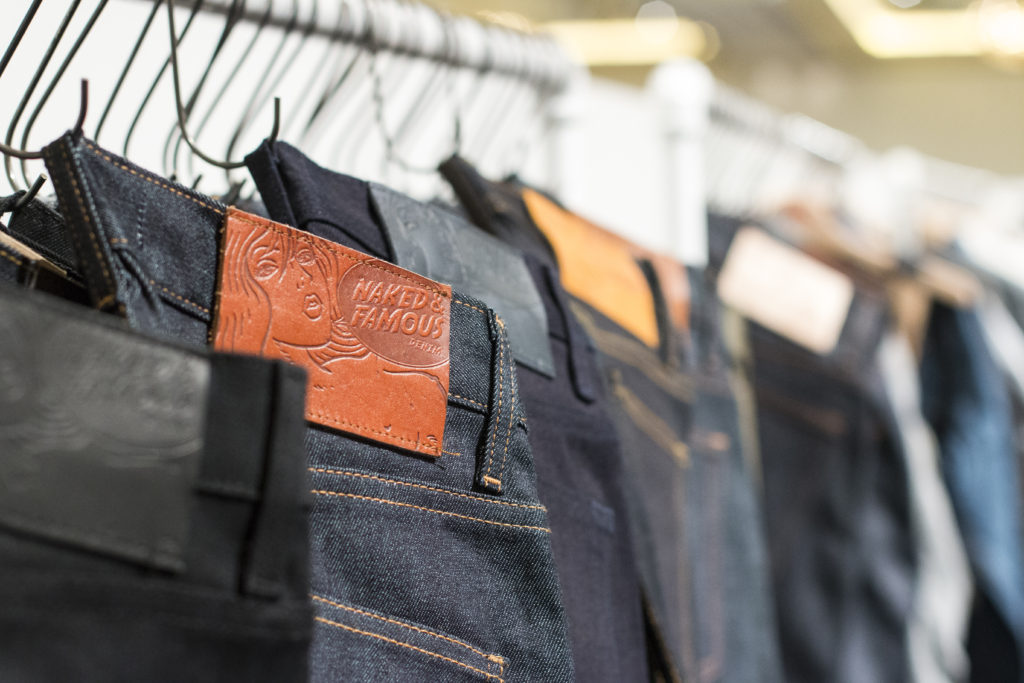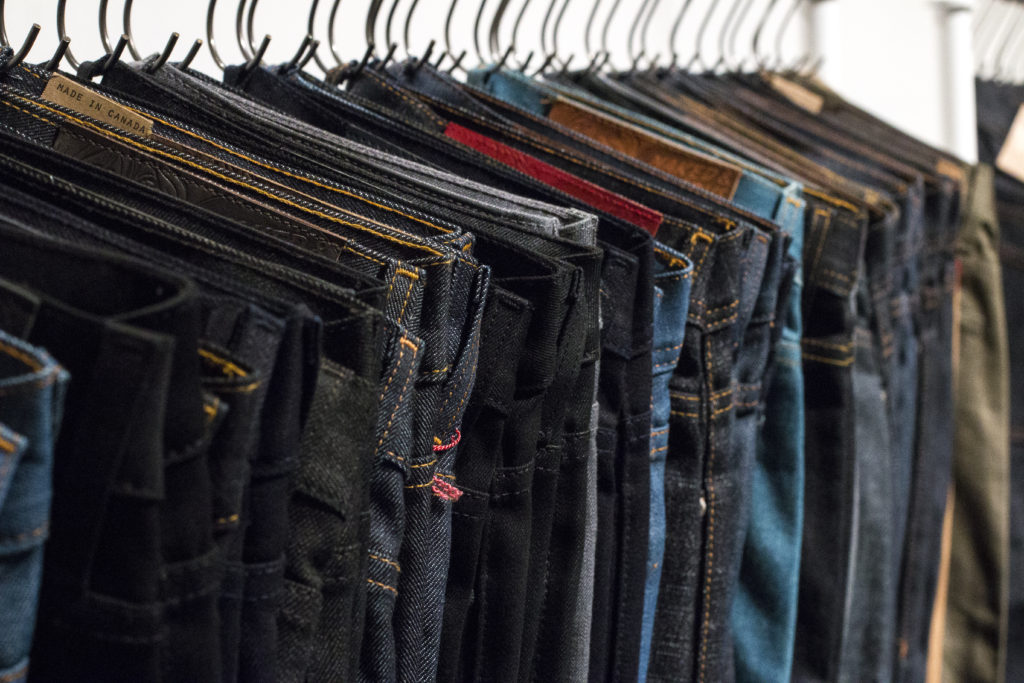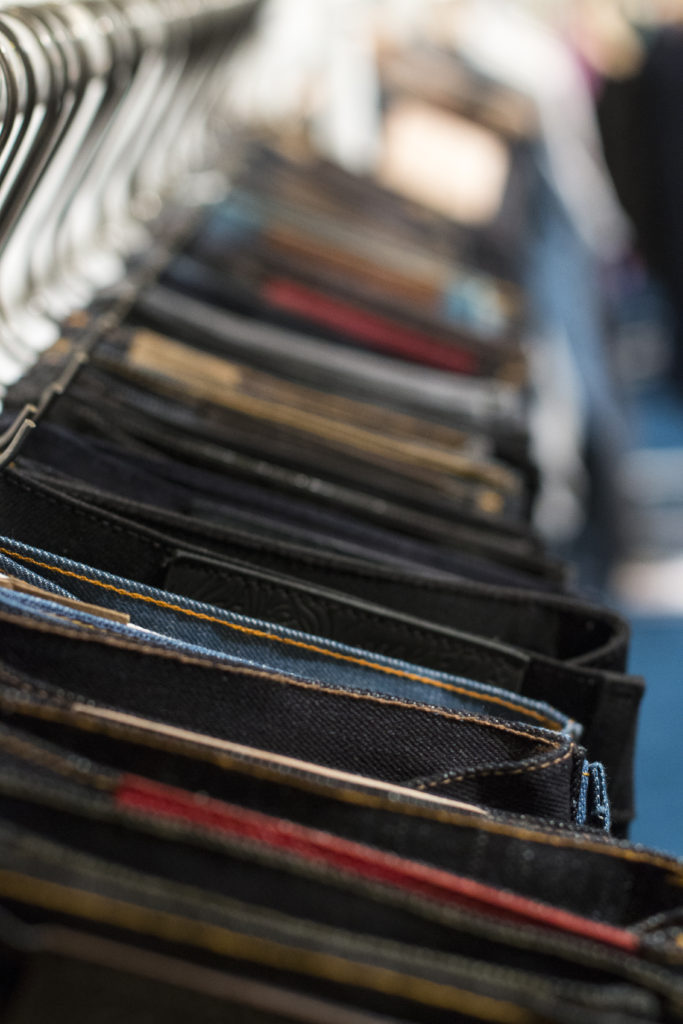 I was stoked to finally meet Brandon and Kari Svarc, Bahzad Trinos and Risa Saito. In just 20 minutes of hanging out with these guys, I learned tons of denim facts like: the true weight of the original "heavyweight" work denim. I also learned useful things like the best city to get udon in Japan and the best hotel to stay at when visiting Jeans Street.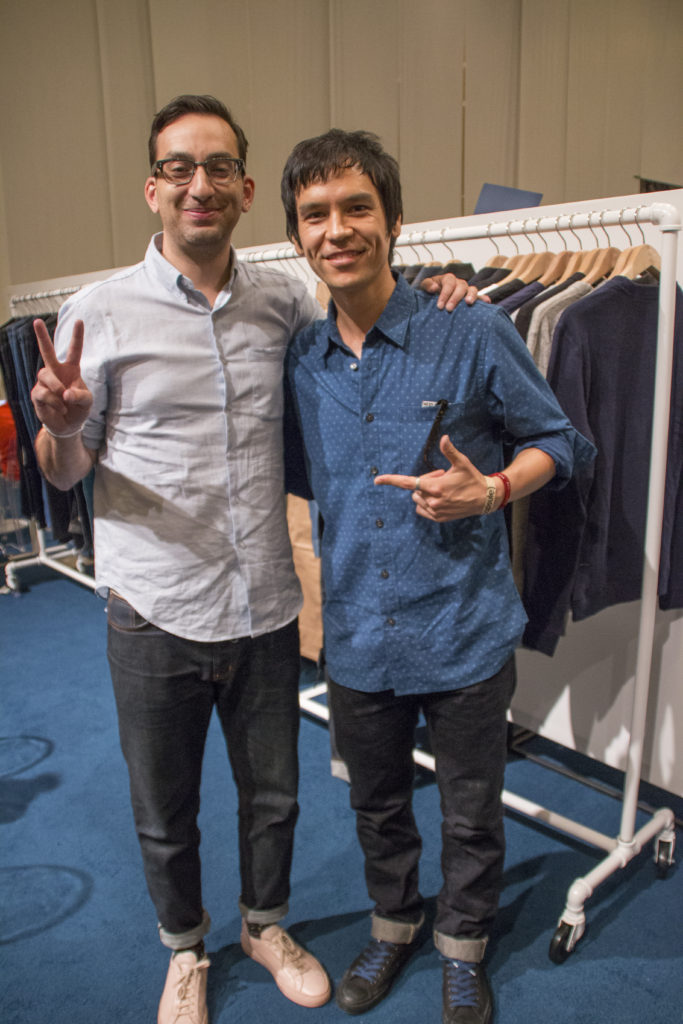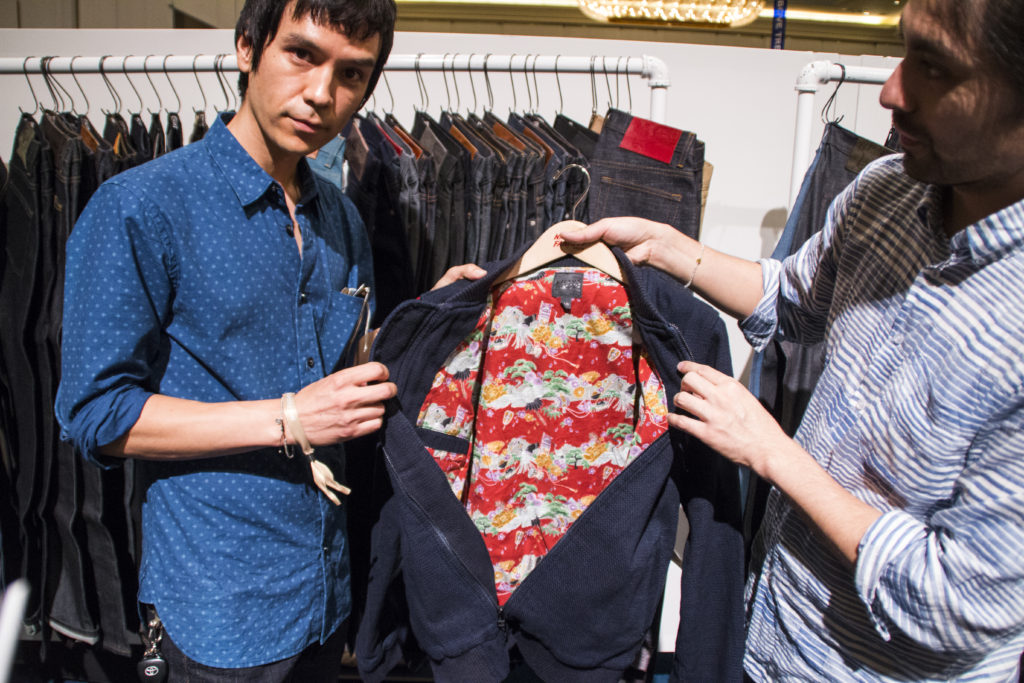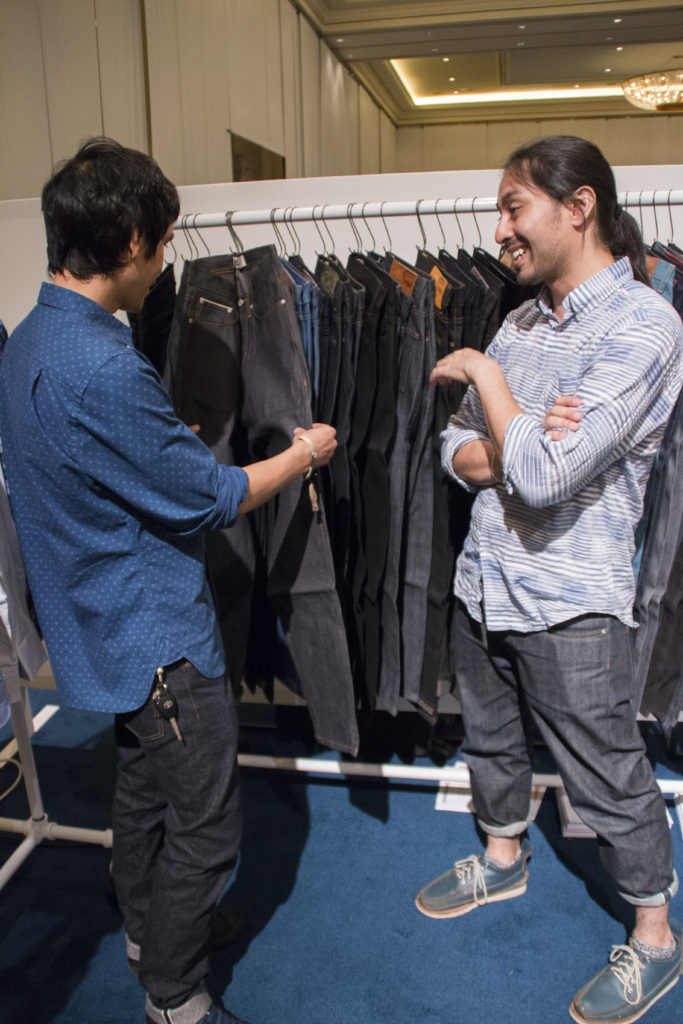 Now here are some my favorites from the upcoming season.
The Chinese New Year – Year of The Cock. This years CNY features a denim with a little more slub and bit more noticeable crosshatching. Still maintaining the very cool red and gold color scheme across the back patch, pocket bags and selvedge ID.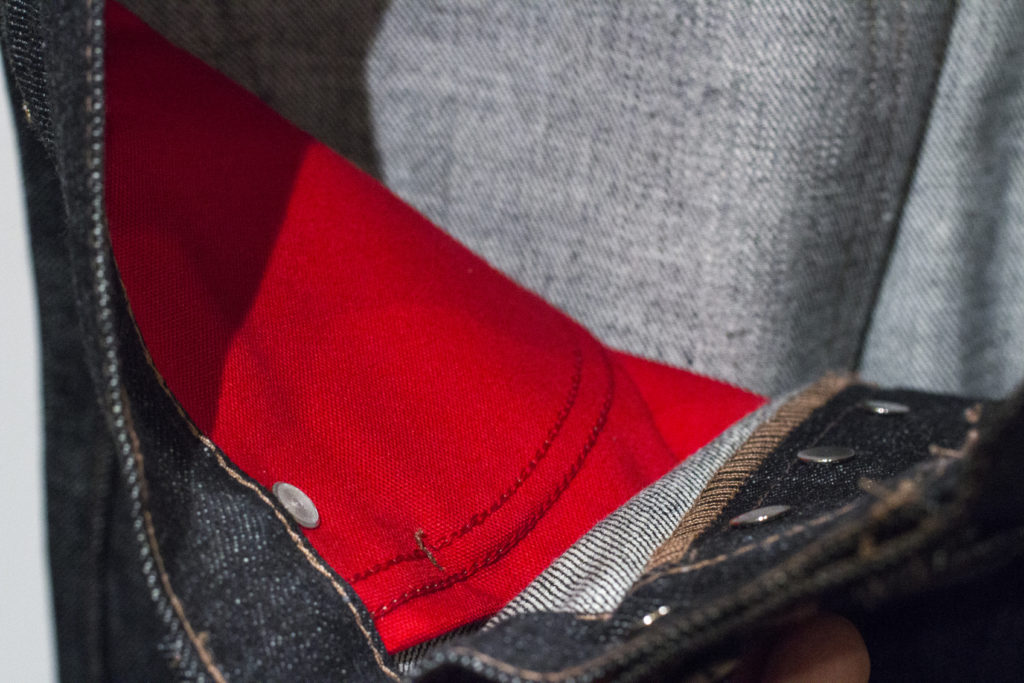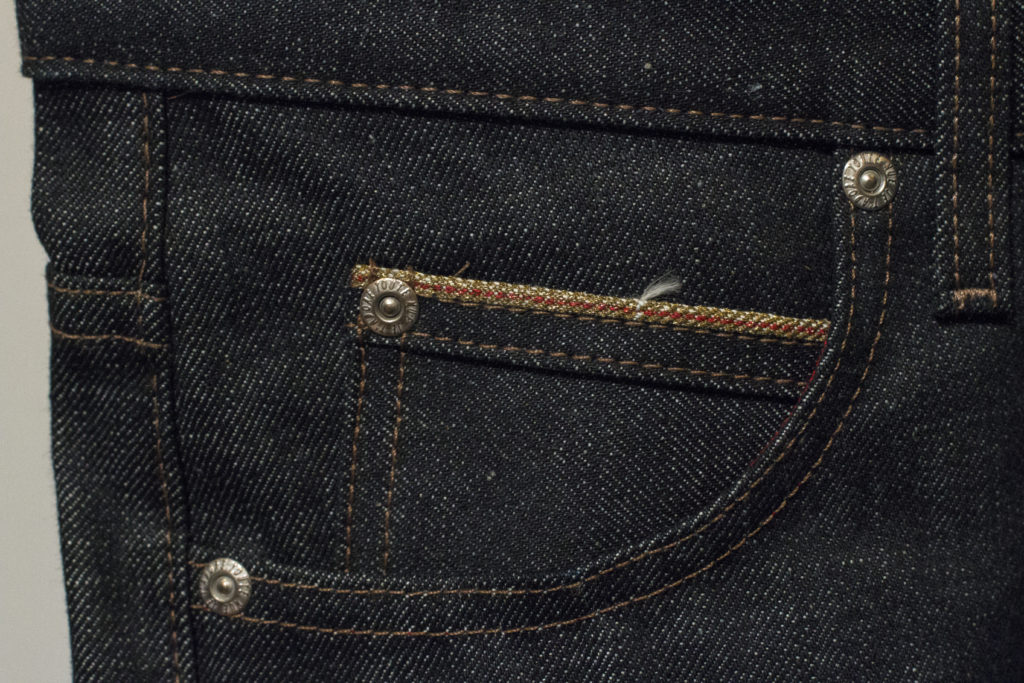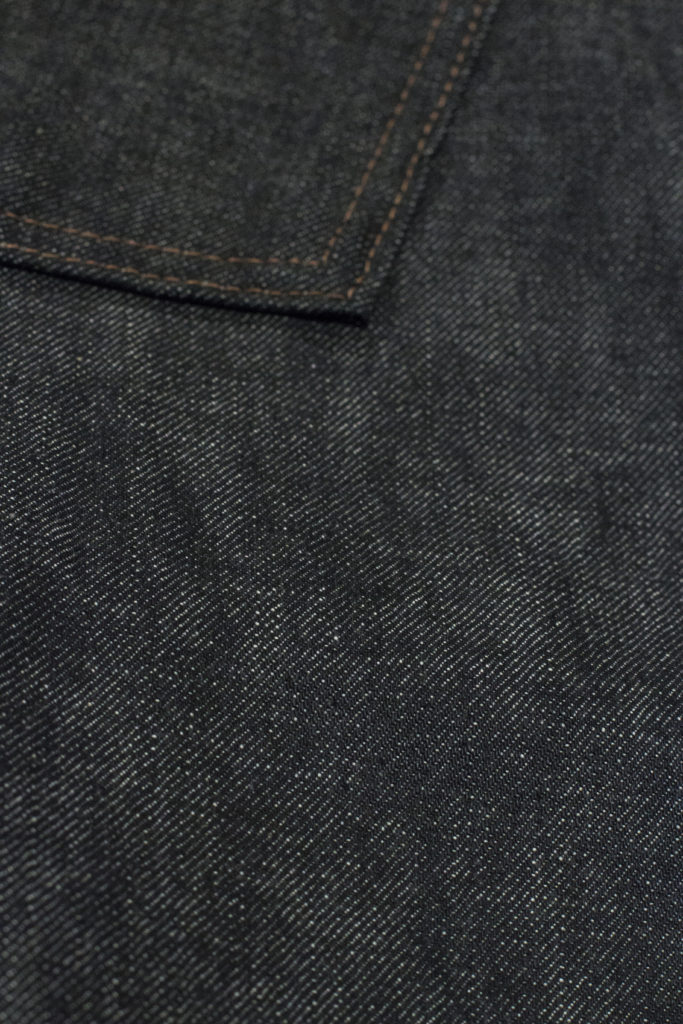 Rhino/Monster Selvedge – They called it Monster Selvedge but the patch said Rhino Selvedge. This was my favorite new model from Naked & Famous. A slubby and rigid 16.5oz selvedge with Cordovan patch. It will be available in the Super Skinny Guy, Weird Guy, and Easy Guy fits.
Also, if you are into stretch denim, check out the fabric on these Indigo x Natural Indigo Slub Stretch.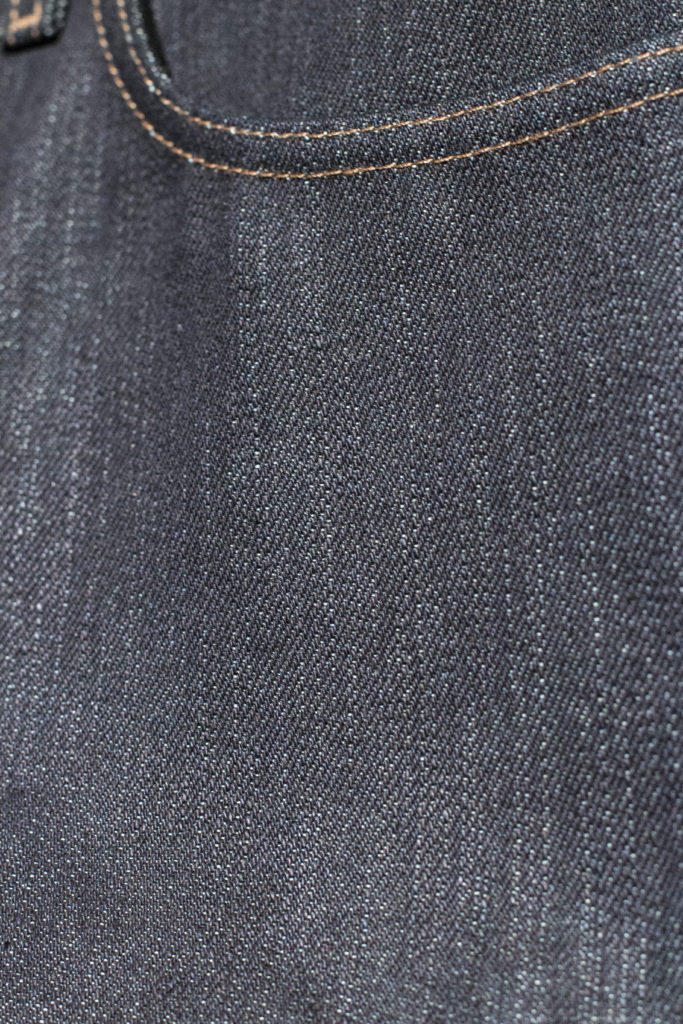 Of course I had to spend a little time with the infamous Naked & Famous 32oz.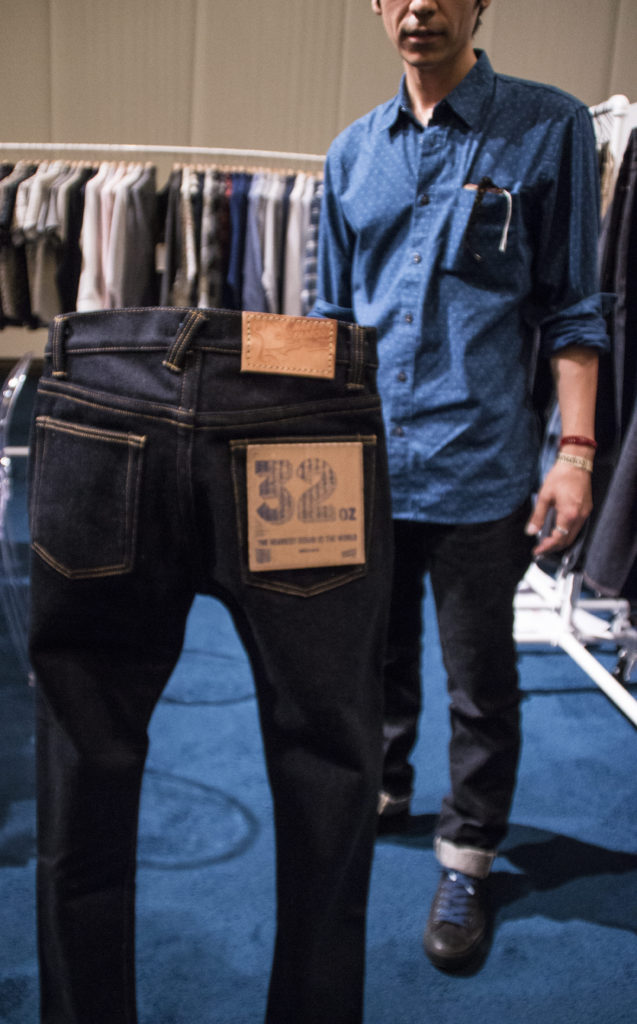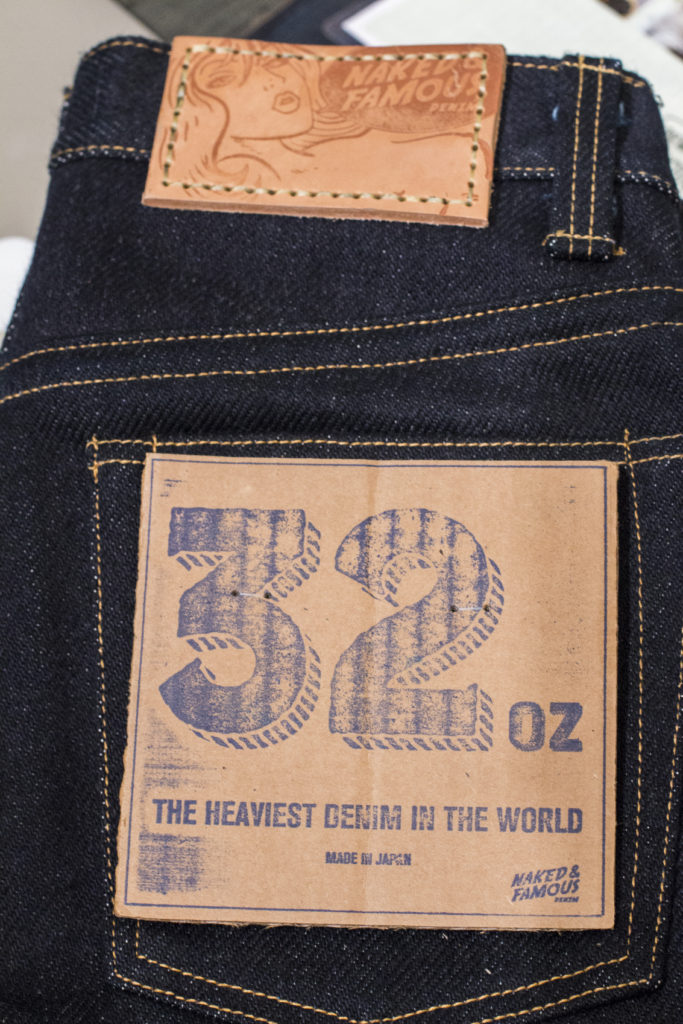 I'm also loving the shirts that N&F has been coming out with.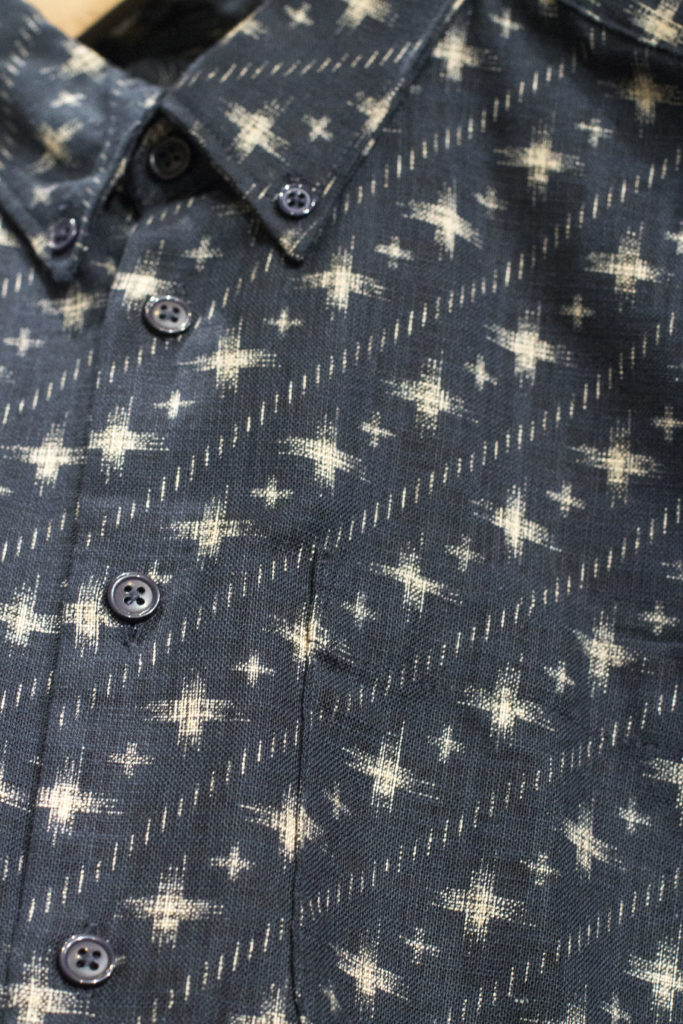 At the end of a long day of denim hunting, The Denim Hound takes a rest stop at the Freenote Cloth booth.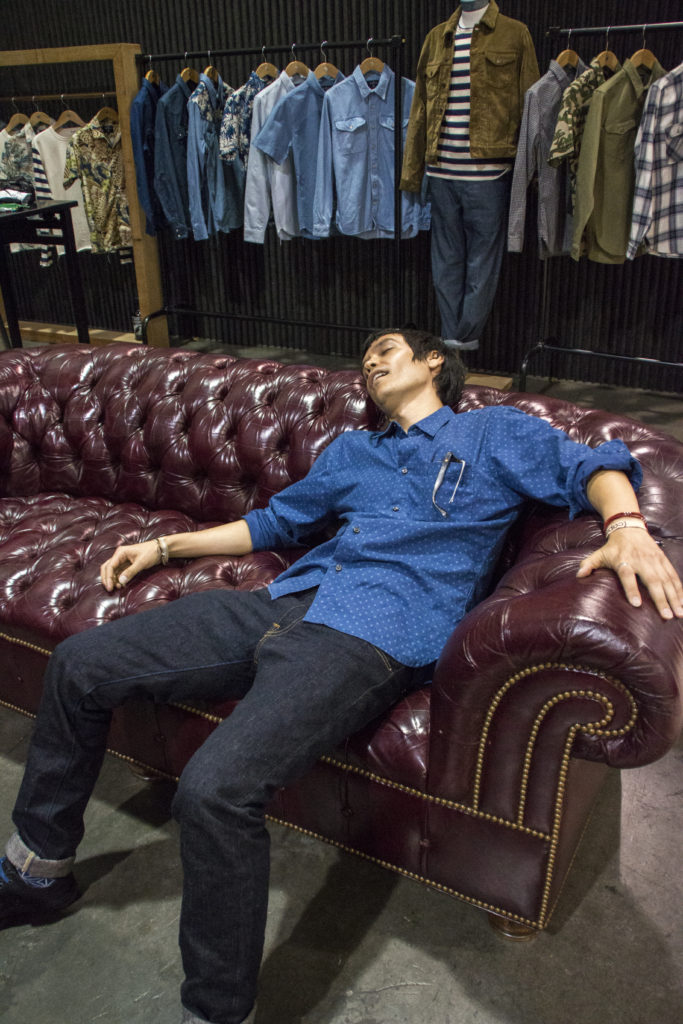 After the show, going out to some afterpartys.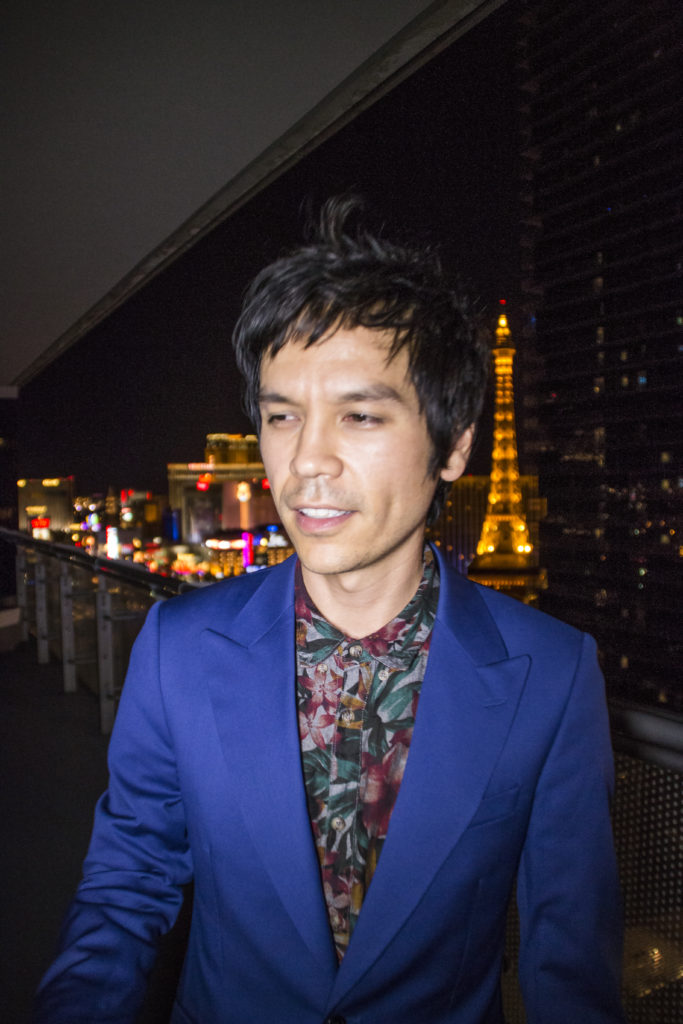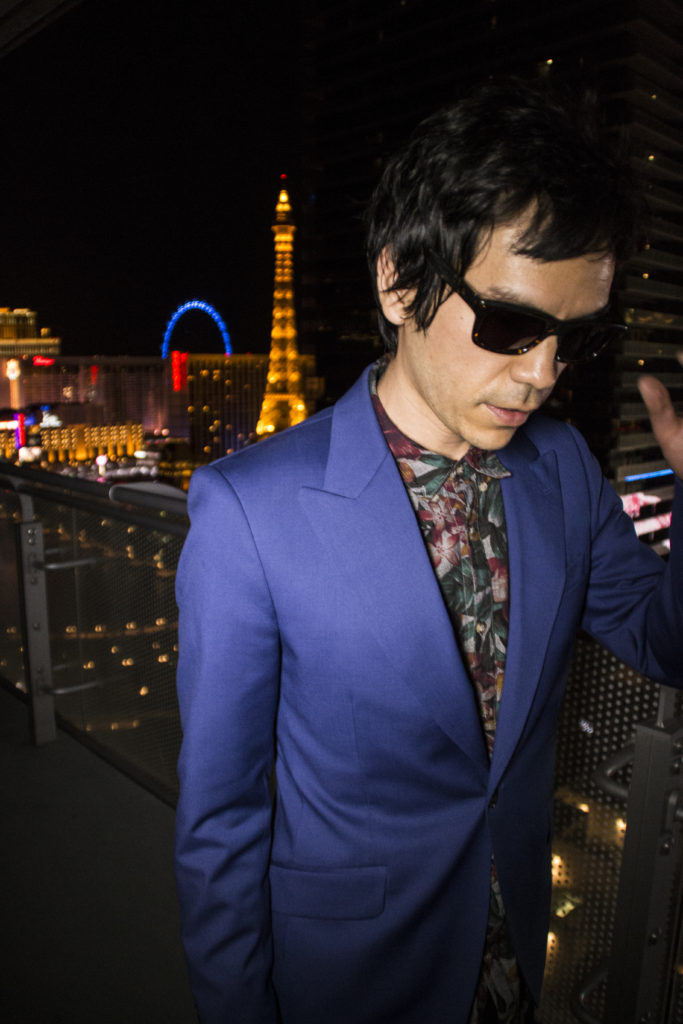 All in all, it was a great trip. I saw more new denim, than hours of sleep. ~ The Denim Hound 8-17-16