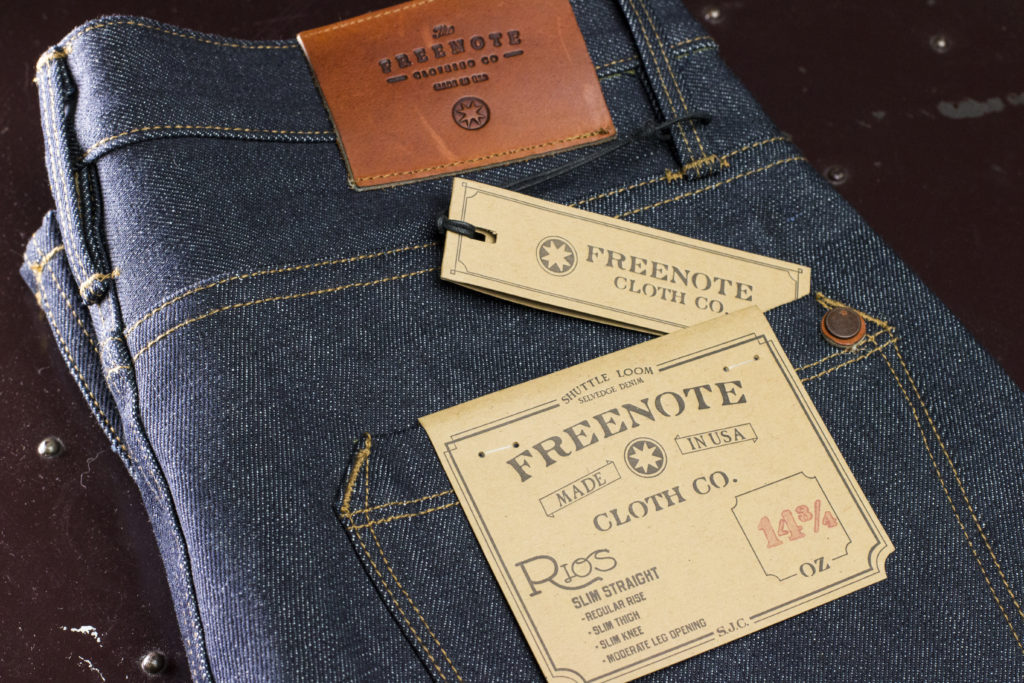 Measurments (size 30): waist 32″, rise 10″, back rise 14″, thigh 11.5″, knee 8″, hem 7.75″, inseam 33.5″
Fabric: 14.75oz sanforized, left hand twill, with a slight red cast warp and white weft. A classic Cone Mills denim with a touch of crosshatching texture. The usual Cone denim hand, tight weave and a soft feeling weft.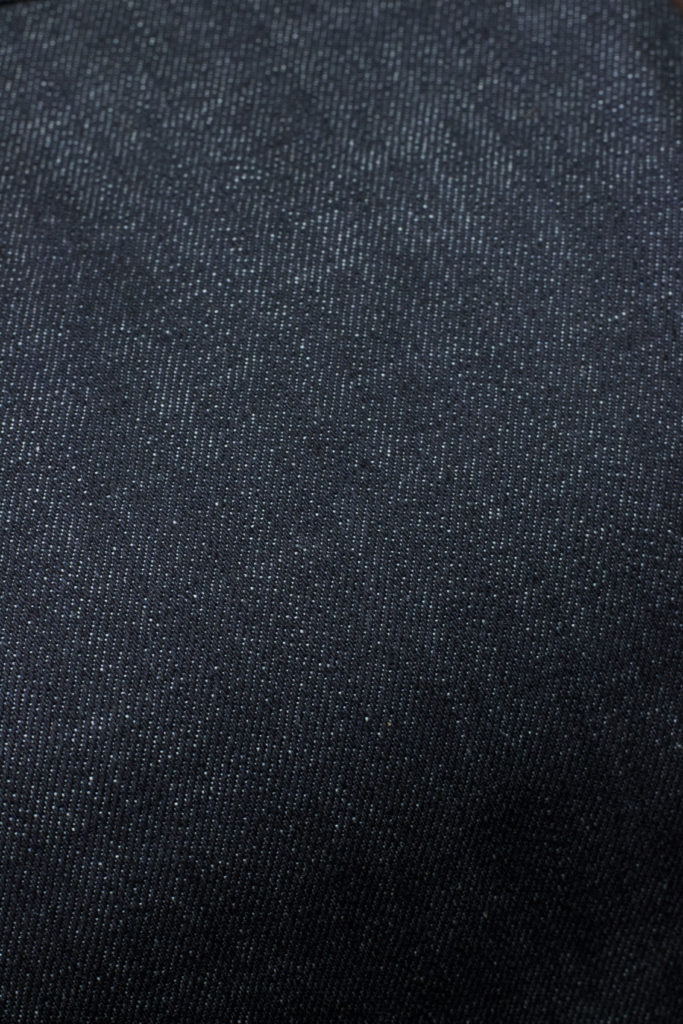 Deatials: 
Red and white selvedge ID
Hidden selvedge in u-shaped watch pocket
Contoured waistband
1/8" double needle accents
Red Wing Heritage Oro Legacy leather patch
Red Japanese herringbone pocket bags
Signature leather backed rivet detail
Bartacked back pockets
Custom copper rivets and button tacks
Copper button-fly
All hardware sourced from Kentucky
Double felled inseam
Chainstitched waistband, yoke, and hems
Tucked belt loops
100% made in the USA
First Impressions: Very sturdy construction and distinct details that are not overdone. Great attention to detail was used in designing these jeans. I love the Redwing leather patch! The Cone denim used is a good middle ground fabric that will be suitable for any level of denim lover. Interesting enough for a denimhead but not too much for an average jeans wearer.
Fit: A hybrid of their previous two cuts. The top block of their Trabucco but with a slimmer more tapered cut on the legs. Very comfortable. On the roomy end of the slim cut spectrum. Plenty of room in the legs but still gives a flattering silhouette. A good slim cut for people with thicker legs. Would be a great cut for any kinds of hands on work our outdoor actives.
The Rios Slim Straight available at FreenoteCloth.com
~The Denim Hound 9-10-16