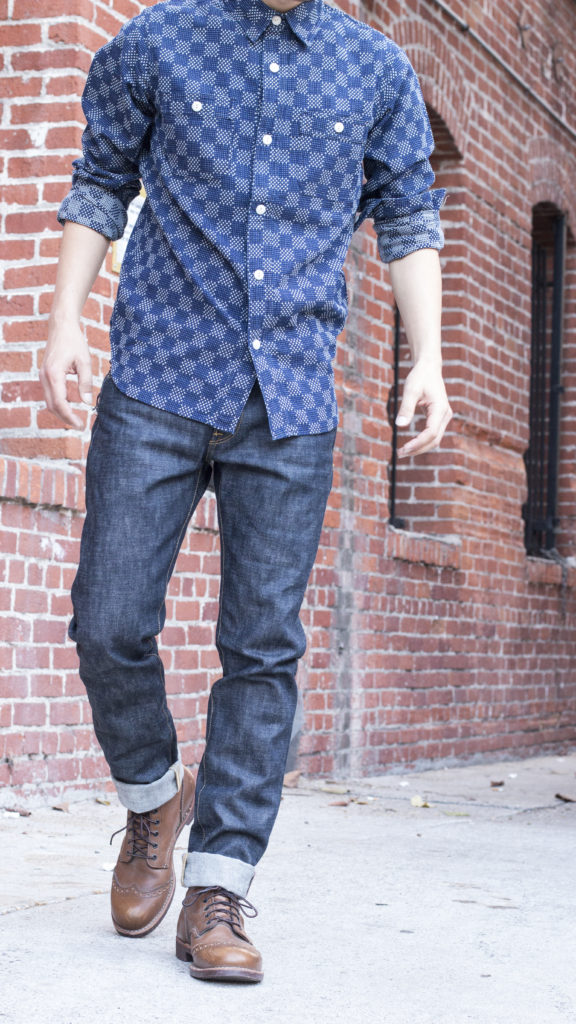 Cut: Slim fit.
Fabric: 100% cotton, embroidered check sashimi fabric, woven by Nihon Menpu.
Details:
Tonal triple needle topstitching
Authentic chain stitching throughout – with 'run on' chain stitch detail at hem
Tab extension at neck
Off white Corozo fisheye design buttons sourced from Japan
First Impressions: A really nice sashiko fabric and great fit. Was very impressed by the shirting quality and details from TWC's shirts. Worth the price for such a well made shirt. Love the run on chain stitching detail!
You can purchase from TWC here.