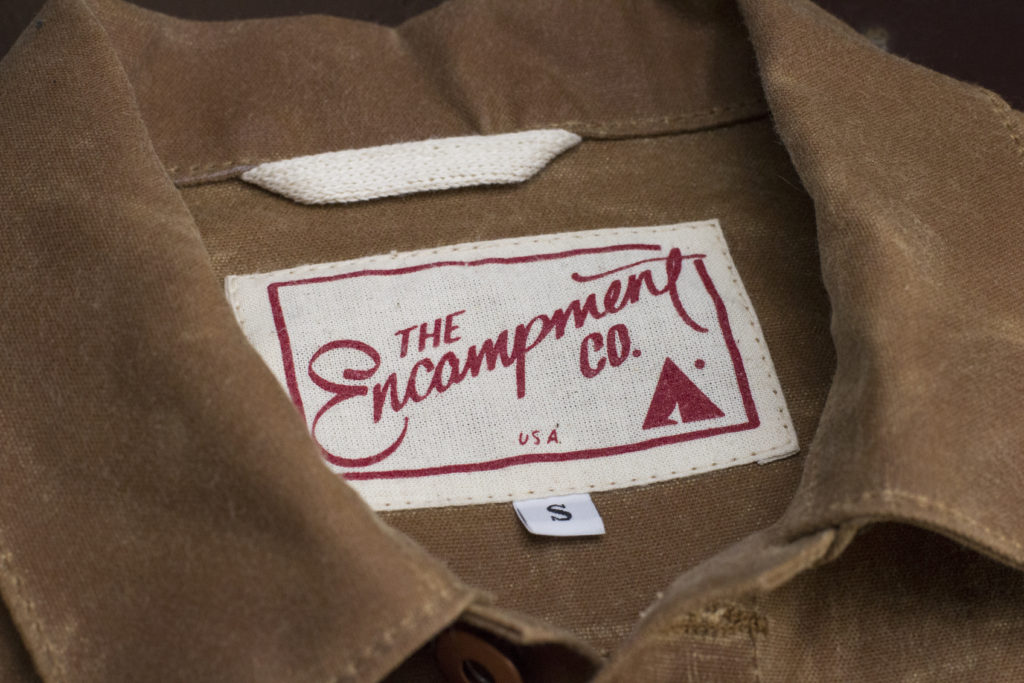 Whats does train hopping, photography and denim have in common? All were influential life experiences that lead Mike Ranta to form The Encampment CO. The Encampment Company is based in Wyoming and was started in 2015 by Mike Ranta and his best friend Matt Baker.
After high school, Mike discovered freight train hopping. He started taking small trips on trains for the trill of the ride. He would go on to have plenty of train riding experiences and eventually he meet the other half of The Encampment Co, Matt. You can read an excellent article Mike wrote for Vice Magazine on his train hopping days here.
Being from Wyoming, both Mike and Matt knew the importance of having a good jacket.
"We both really wanted to make something that we were proud of. We feel that we have made something really special because we have stuck to that one idea, we are proud of everything we produce. We chose to focus on outerwear because we both had a lot of jackets in our collection, but we weren't really trying to collect them. We realized that we were just trying to find the right jacket and hadn't found it yet. So we decided we would do it our way." ~ Mike Ranta
The main focus of The Encampment Co. is the cuts. Mike and Matt painstakingly worked to perfect the cut of their jackets in attempt to make the perfect fit.
"I jokingly told Matt that we named the jacket style "30-30" because it took 30 bad patterns and 30 good patterns just to make one single great pattern. You can't pattern one size that fits everyone, but we were able to find a space that we were comfortable with." ~ Mike Ranta
The Encampment Co. is in no rush. They have slowly built this brand starting with the machines they use to craft thier jackets.
"At the same time as designing we were acquiring old sewing machines and refurbishing them. Since we were
funding everything out of pocket, we couldn't afford to buy anything complete. I would call old upholstery shops in
town and ask what they had laying around. After two years we had twenty machines, all back from the grave.
Some are old, some are really old."
This is the kind of dedication and passion that I look for in a brand. So today I'm excited to be reviewing two pieces from The Encampment Co.: