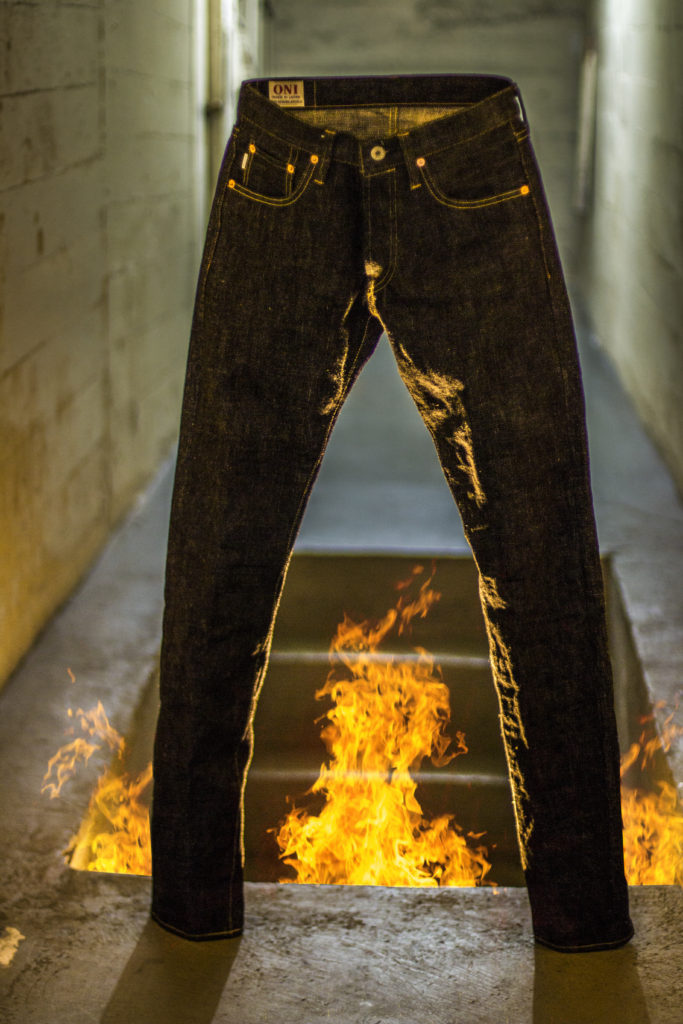 This is the first denim fade competition I've ever entered. I've never been one for denim competitions, I just love denim and how it evolves. But I couldn't pass up the chance to represent for one of my favorite denim brands Oni Denim in a competition sponsored by one of my favorite denim shops Denimio. Plus I've been wanting a pair of the Oni XX fabric for quite some time, and the details on the contest edition couldn't be passed up. Here is a full review of the Oni 517xx Contest edition. On this page I will log my progress and document the monthly mini battle photo competitions. I hope you join me in this year long journey.
Day 1 – 7-5-16
I received my new Oni's!! If you've ordered denim from Japan before, you know the feeling. It's like Christmas morning, but instead of Santa bringing you gifts, you imagine an old Japanese master of textiles silently bowing and handing you a carefully wrapped denim masterpiece. But in reality its probably a sassy mail lady who just "Ain't got time for all that." I ripped open the package, anxious to see if they fit. But first, I had to let Harvey Goldwater III – Denim Bunny Extraordinaire, inspect.
After I got equated with them I was ready to go. Let the battle begin!!
Mini Battle # 1: How do you soak your jeans?
The first photo contest was to be a visual response to the question "How do you pre-soak your jeans?" I immediately knew what I was going to do. Ocean Soak. I've never done a pre-soak in the ol' Pacific so I thought this the proper time to try. I was concerned about odor but there was only one way to find out. But first, I wanted to get all of the shrinkage out of the legs so my honeycombs wounded shift down the road. So I did a preliminary hot soak of the legs, up to the top block.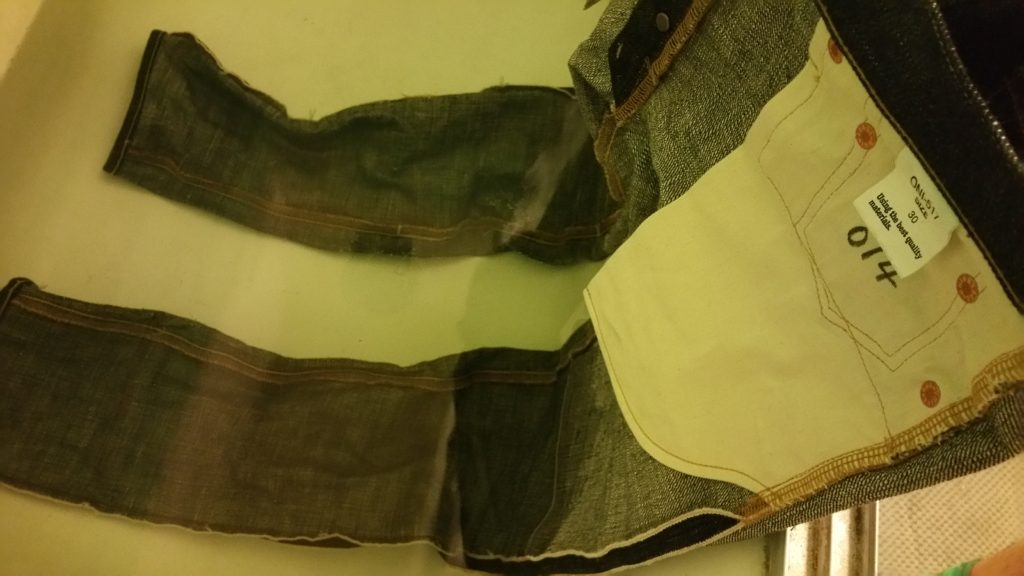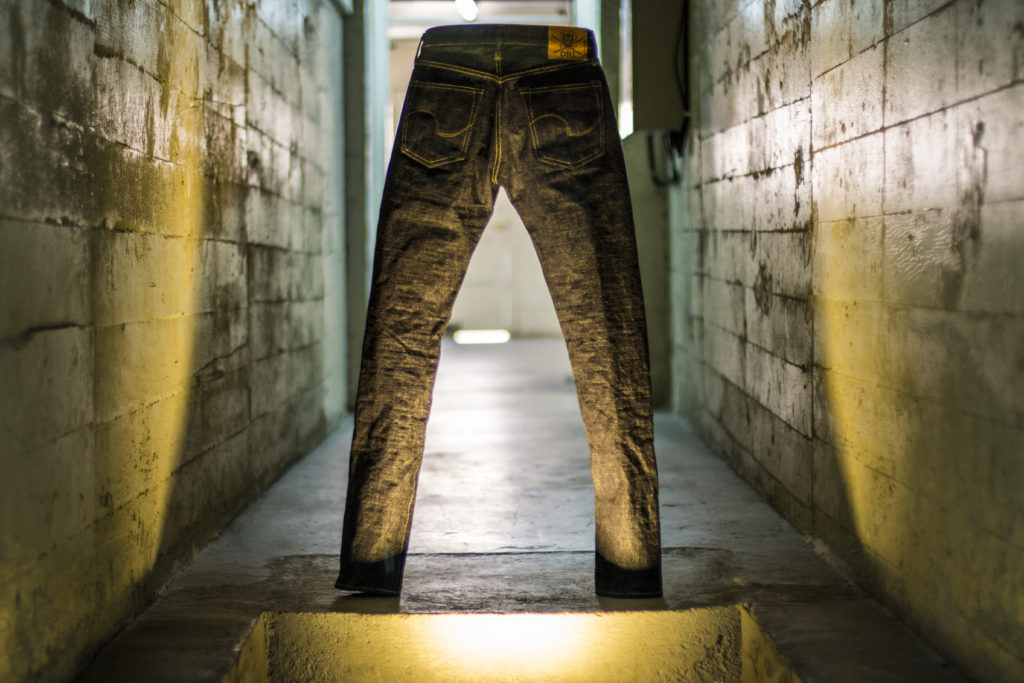 I didn't want to just do the standard soak in the ocean picture. I wanted to do something epic! So I ordered a mask from Amazon and went to a costume store for a Samurai wig and battle axe. A couple days before my mask arrived, @generally_grevous posted this pic:
It was the exact same mask I ordered!! This just wouldn't do. I found another mask online, which actually is more fitting to The Denim Hound(you'll see). The only problem is it wouldn't arrive till after the deadline of this mini battle. I had to improvise. It actually gave me a better idea for the first photo.
I went online looking for the perfect beach. I wanted rocks and waves crashing around me to create a dramatic vibe. I found one in Malibu, about an hour away from my home in Hollywood. I packed up my camera, supplies and I headed out to the beach.
This was the result and my answer to the question, "How do you pre-soak your Oni's?"
In The Blood of a Samurai!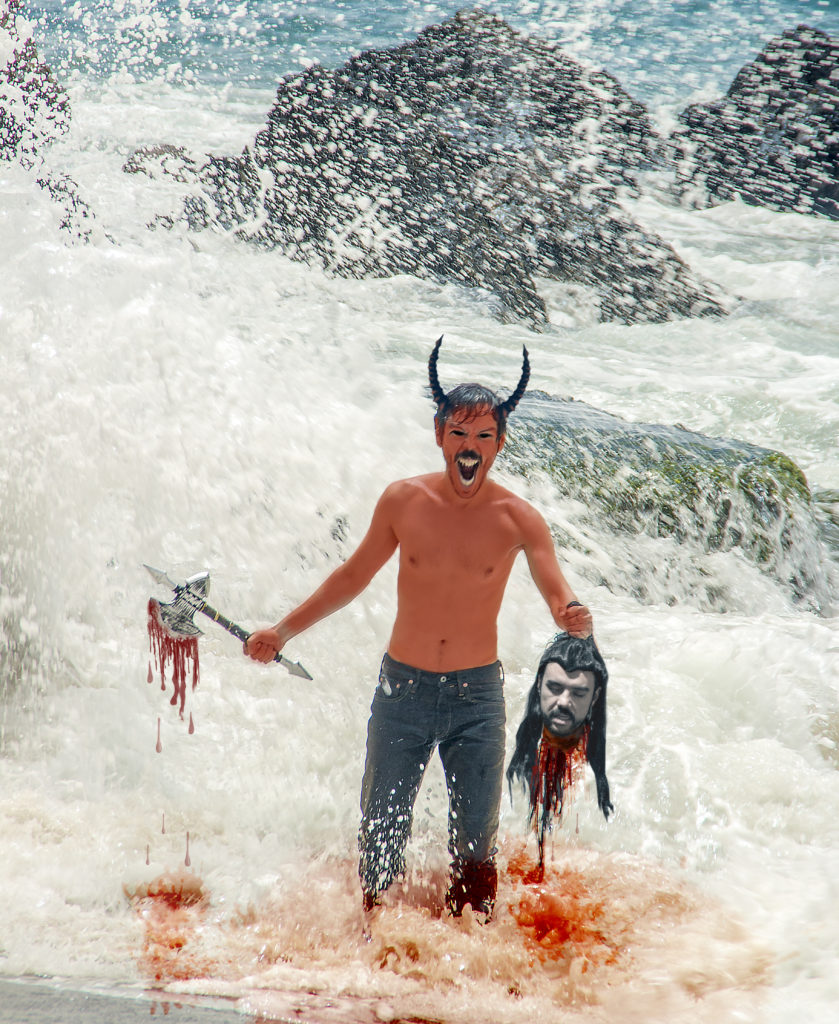 I'm pretty stoked on how this came out. It looks like a completely empty beach but there was TONS of people there, all looking at me like I was insane. But it was worth it. And I'm happy to report no foul ocean smell! I did't even rise them afterward, I just wore them until they were fully dry. The next day I smelled them and they had that good, day at the beach smell. Was I imagining the faint smell of banana boat?
I got over 100 pictures and I had to decide which one to use. It came down to two. Here is the second runner up, which now I'm kinda regretting not using.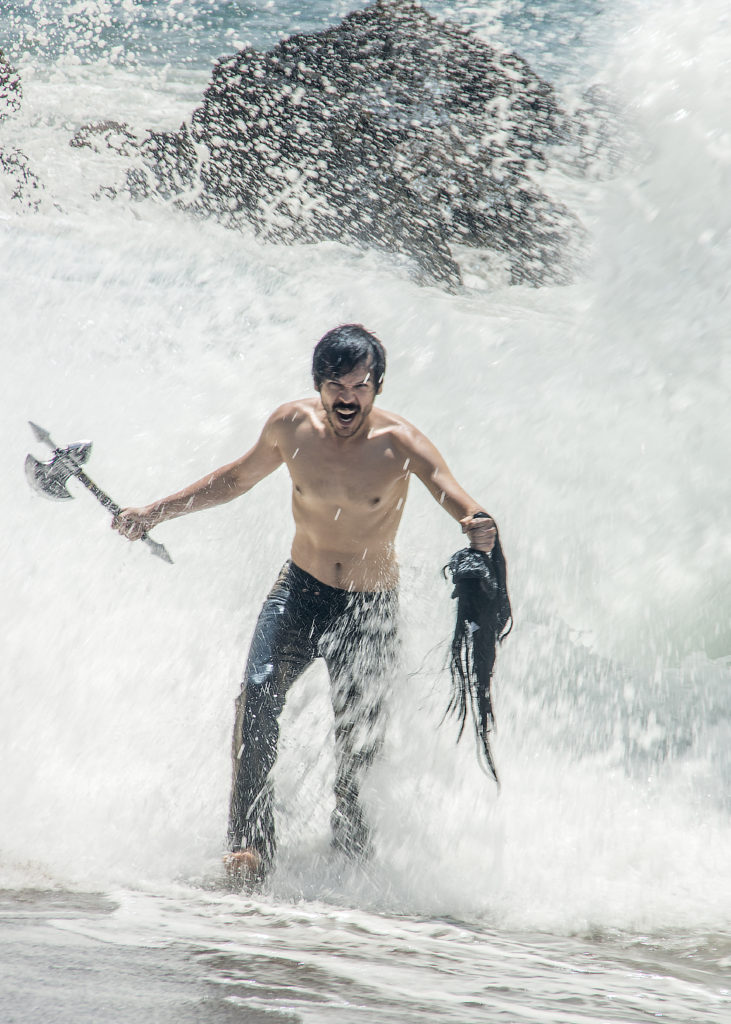 In the end, I didn't win this mini battle. The prize went to @generally_grevous's pic posted above. Hat's off to ya brother! Maybe it was because my pic was a little to violent or extreme? I can't lie after all the time and preparation that I put into it, I was a little bummed. Thought I had it in the bag. Oh well, on to the next battle!! 🙂
Day 30 – Fade Update
After 30 days of wear, the is denim is already showing tons of promise. One of my favorite stages of fading denim is getting that electric blue pop!
I've been sweating pretty heavily in these every day. They don't smell at all actually, which is surprising. But when I put them on they feel… "swampy," like they never feel fully dry. So I think I will do another ocean soak soon. Stay tuned!!
Day 35
Took a trip to Vegas for the Liberty and Capsule trade shows to check out some of next seasons denim. This was the first time my battle Oni's saw +100˚ temperatures.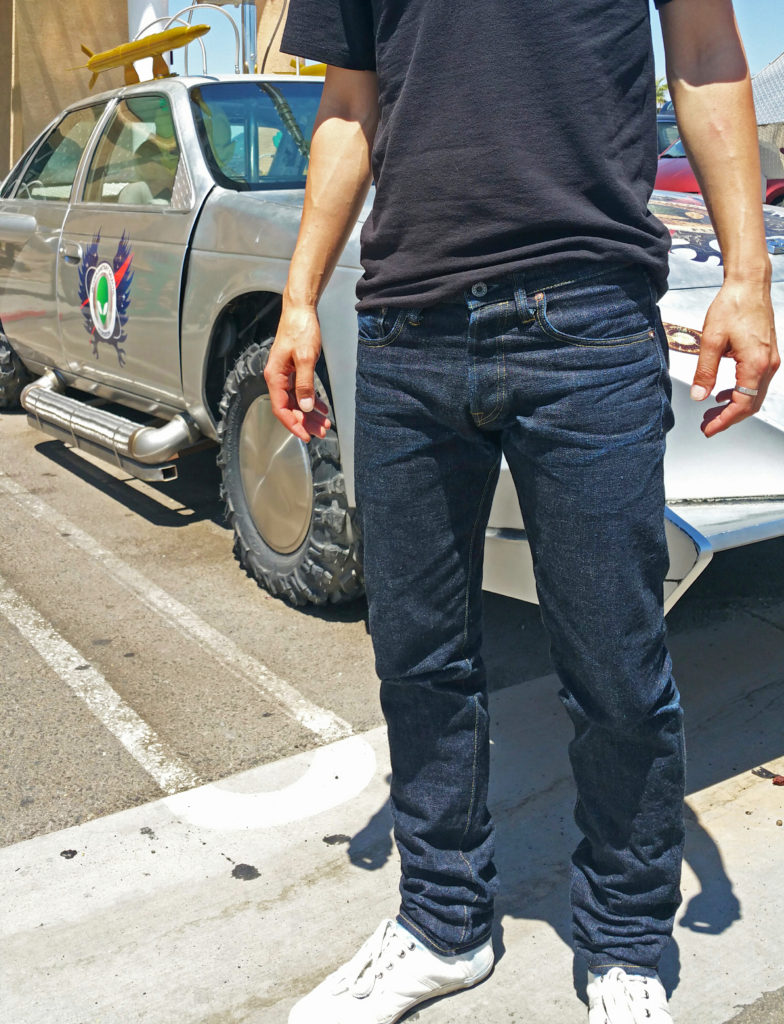 Checking out the progress from my balcony at The Cosmopolitan.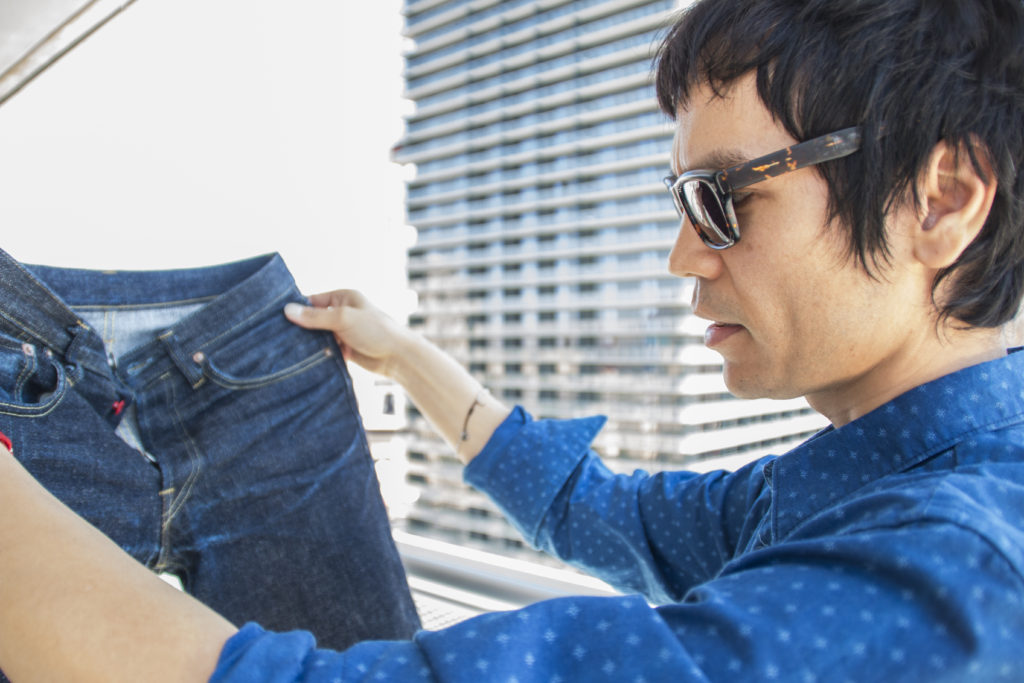 Day 45
Day 60
On day 60 I went for a third ocean soak. I love the ocean soak method for washing. Because of the cold water, the salt and sand particles, and not using soap, I think it's the best way to get high contrast fades.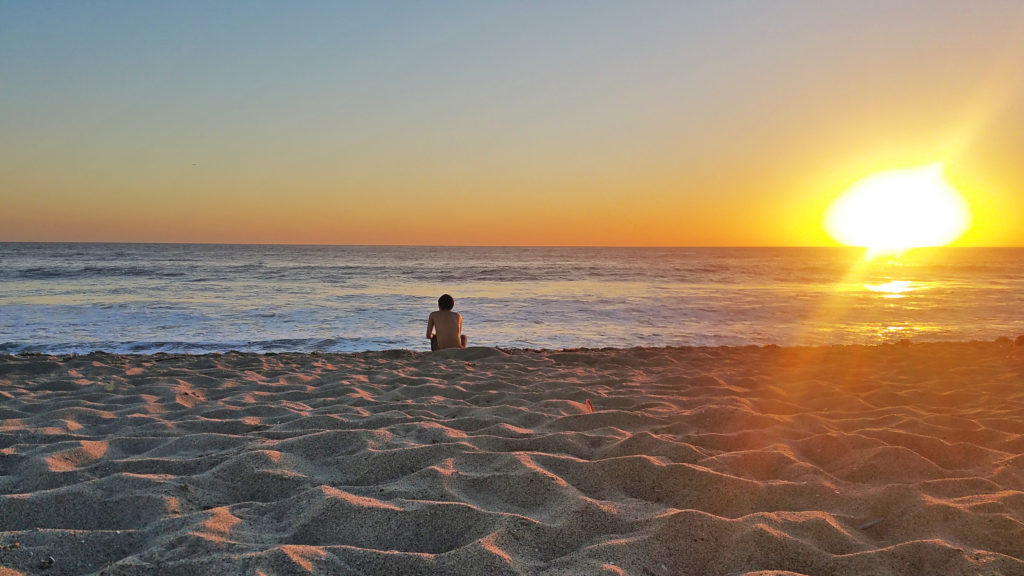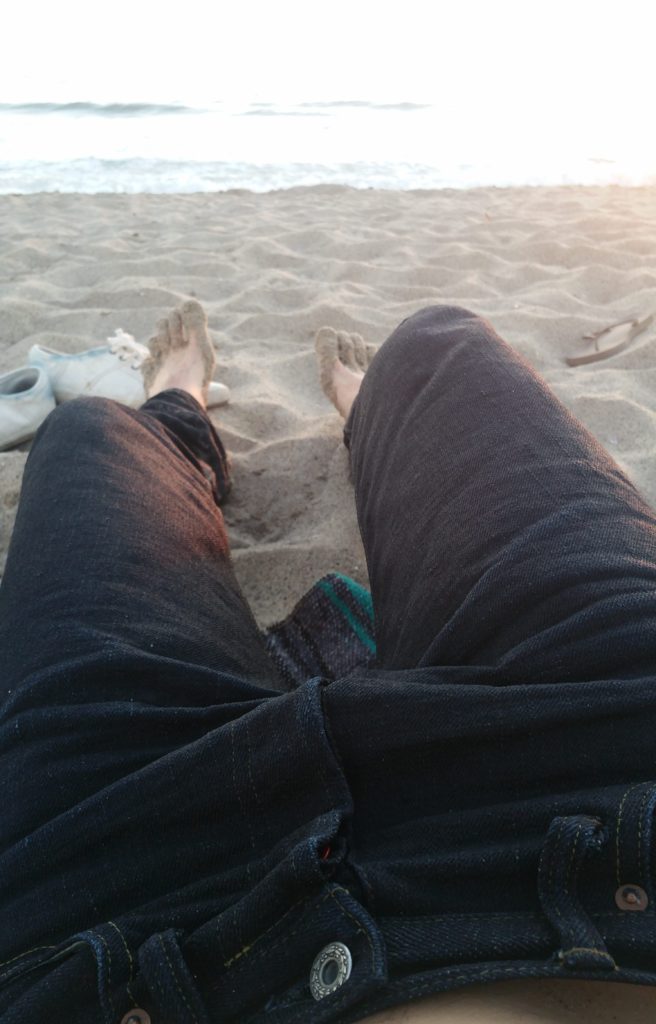 After they dried from the third soak I took some update shots.
I put a little secret item in the watch pocket. Can you guess what it is?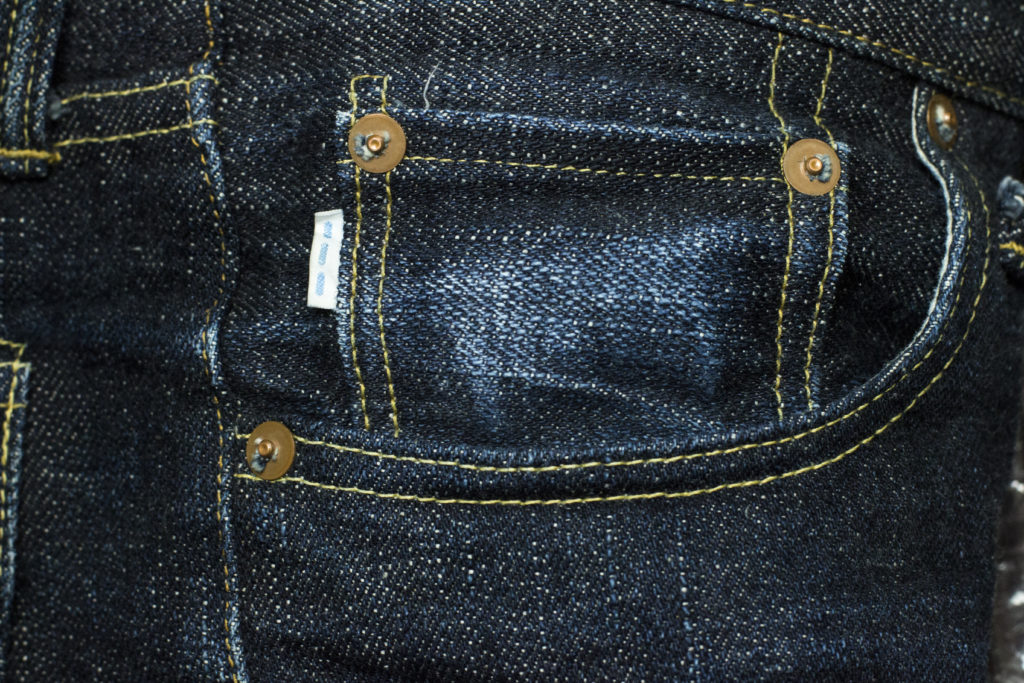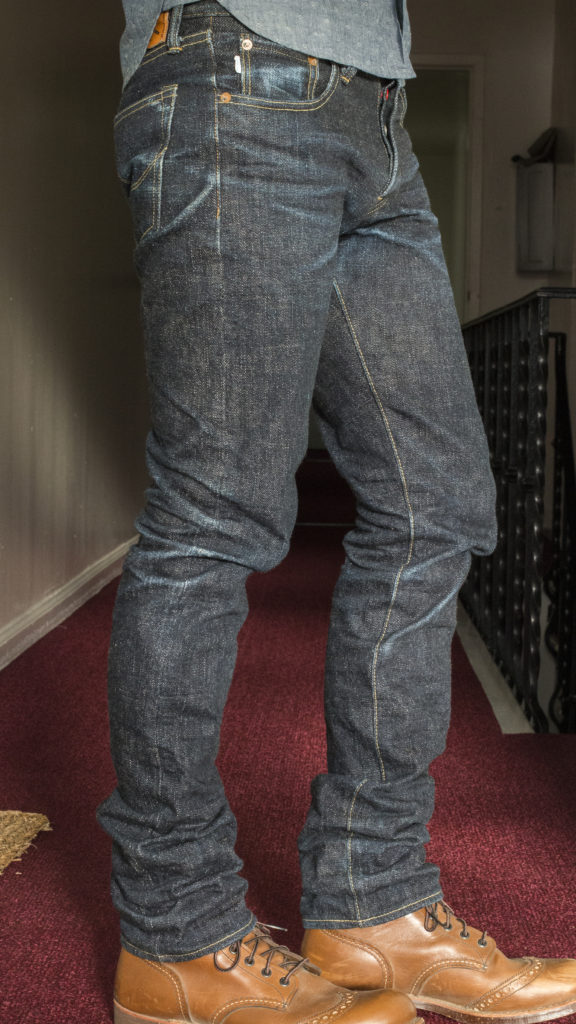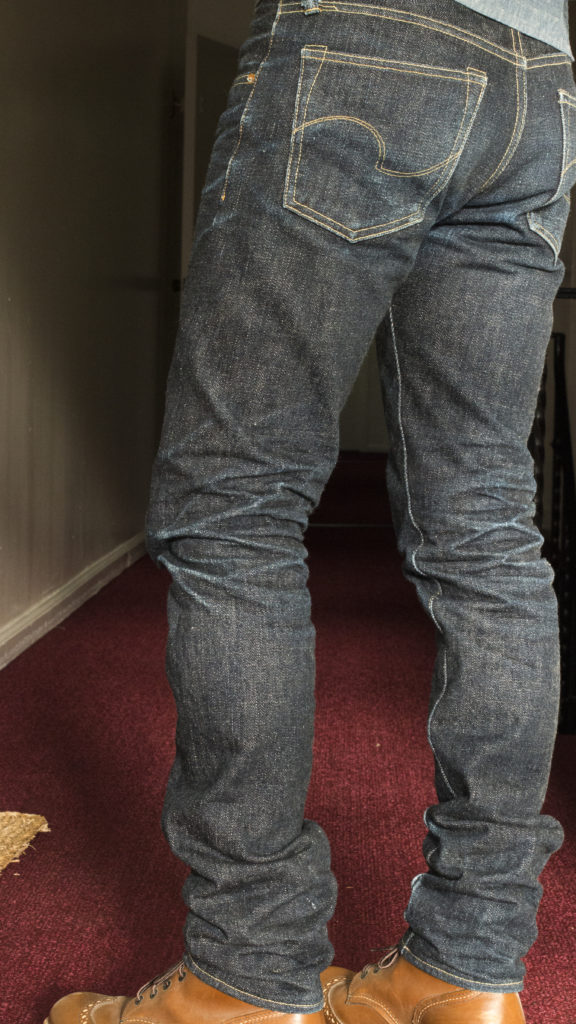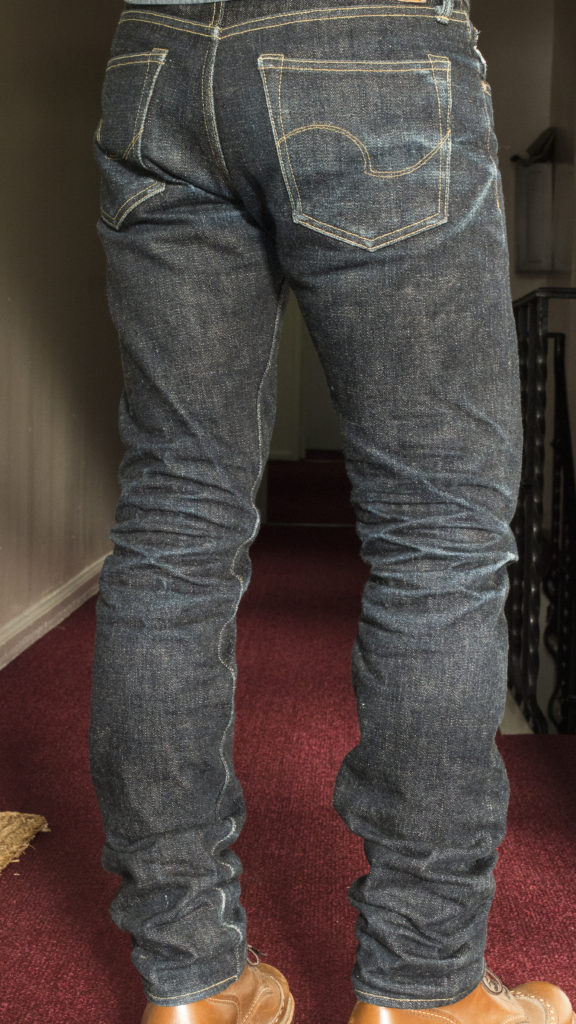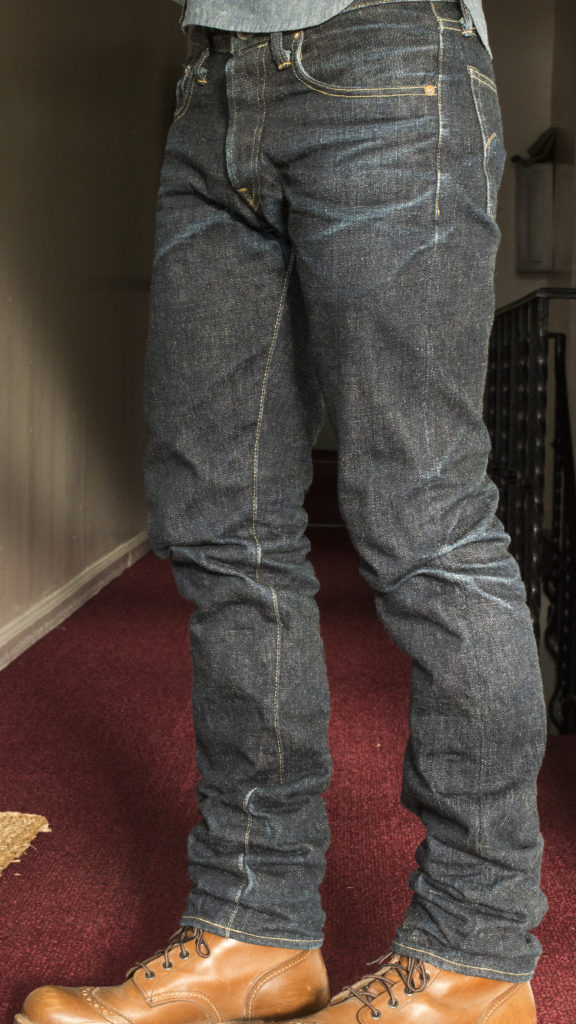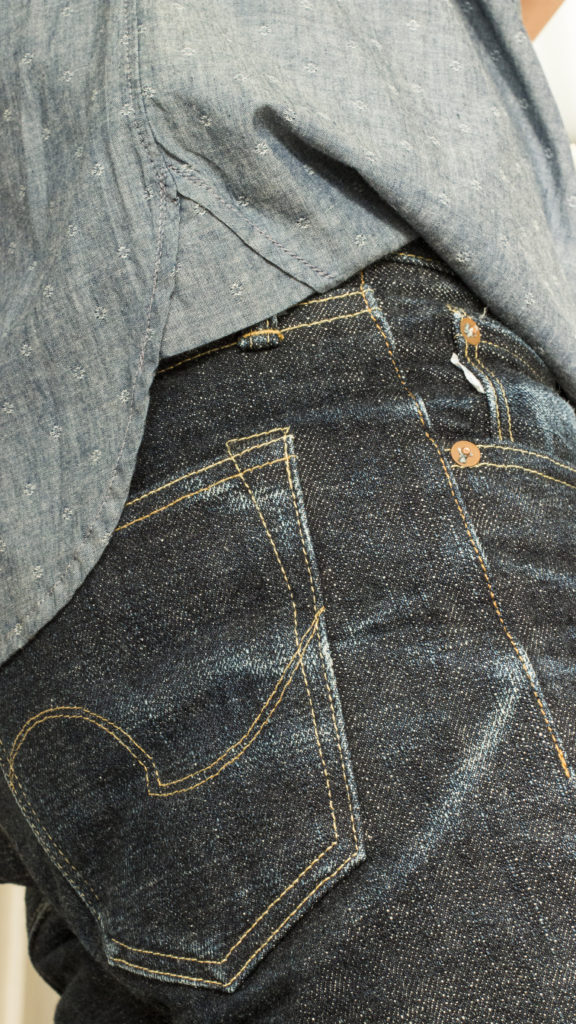 Day 100
I have been falling a bit behind in the battle. I haven't participated in the last two mini battles and some of my comrades are at around 150+ days. Between the holidays and a ton of denim to review I definitely have some catching up to do. Here they are just after a wash on their 100th day.