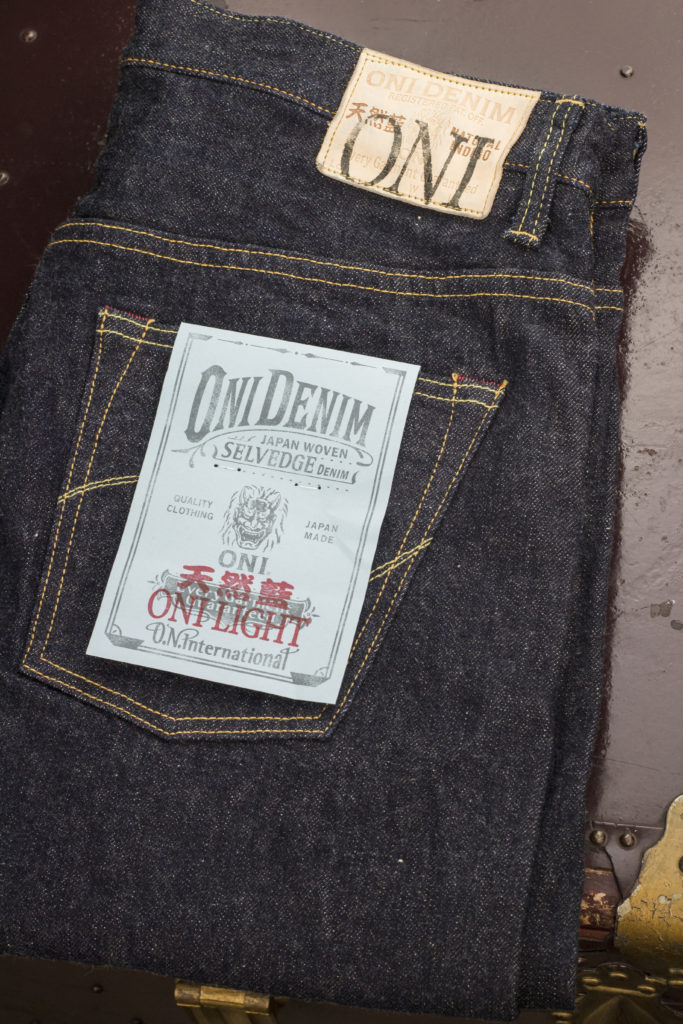 As you probably know by now, Oni is one of my all time favorite Japanese denim brands. I have 12 Oni pieces in my collection and counting, but this new cut and fabric is something I am very excited about. Just in time for summer, this pair is what I like to call "Summer Slub".
Cut: American Tapered. Low rise with slightly roomy thighs and a strong taper down the leg.
Measurements (size 32 one wash): Waist 33.9″, front rise 9.5″, back rise 14″, upper hip 19.5″, lower hip 22″, thigh 12″, knee 8″, hem 6.6″, inseam 33.5″
Fabric: A low tension 12.5oz unsanforized japanese selvedge made with 100% American and Australian cotton blend woven at an unknown mill. The warp is rope dyed with natural indigo and a natural unbleached weft. A very hairy denim with a equal amount of medium slub yarns in the warp and weft. A little bit of nep here and there as well. The low tension weave and light weight make this the ideal summer denim. The one wash process already giving way to subtle irregularities in the indigo color.
Details:
Veg tanned horse leather patch with "Oni" hand stamped on it
100% Cotton thread yellow and orange stitching with red stitching on watch pocket and back pocket bar tacks
Oni signature single needle pocket arcs
Peekaboo selvedge on watch pocket
Oni branded copper rivets
Matte silver star and laurel leaf buttons with copper posts
Hidden rivets on back pockets
Red and white selvedge ID
Woven Oni tab sewn on waistband behind patch
Chain stitched lower waistband and hem
Raised belt loops
First Impressions: The weight and texture of this denim reminds me of some of the original japanese selvedge denim in the 60's and 70's but in a cool modern slim tapered cut. Nice and hairy but not overly slubby or neppy. Very loose weave and one of the darkest natural indigo denims available on the market. Natural indigo is usually a lighter shade indigo that is often hank dyed and does not fade. This denim is rope dyed, so expect relatively quick and high contrast fades. I want to point out that this cut has a very low rise. Some people like low rise, for some it is a deal breaker. Even though this pair is super low rise, it is not uncomfortabble or "crushing" at all. I was between measurements so I sized up one on this pair and got the one wash option. I just wanted something high quality, simple and comfortable that I could thrown on right away. I definitely found a perfect option for when I want a rough and slubby textured denim that I can wear comfortably in warmer weather. Summer fades ahead.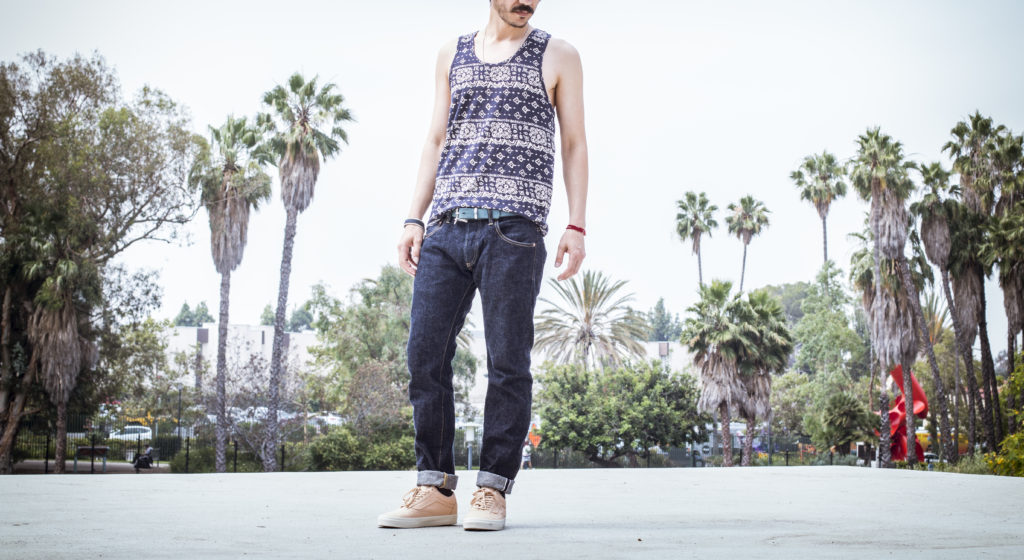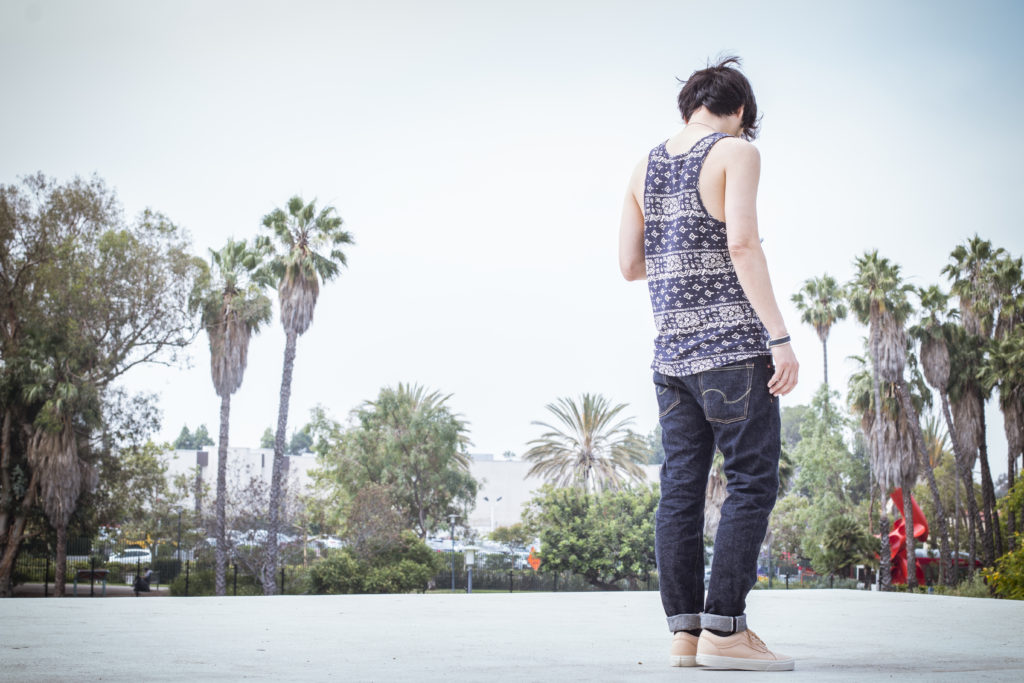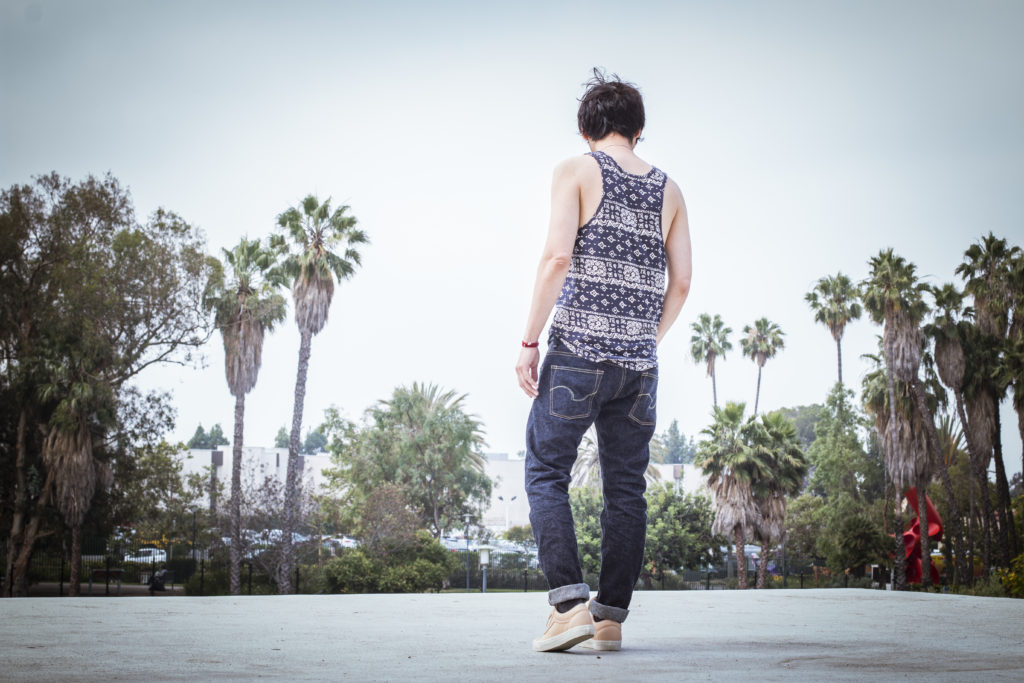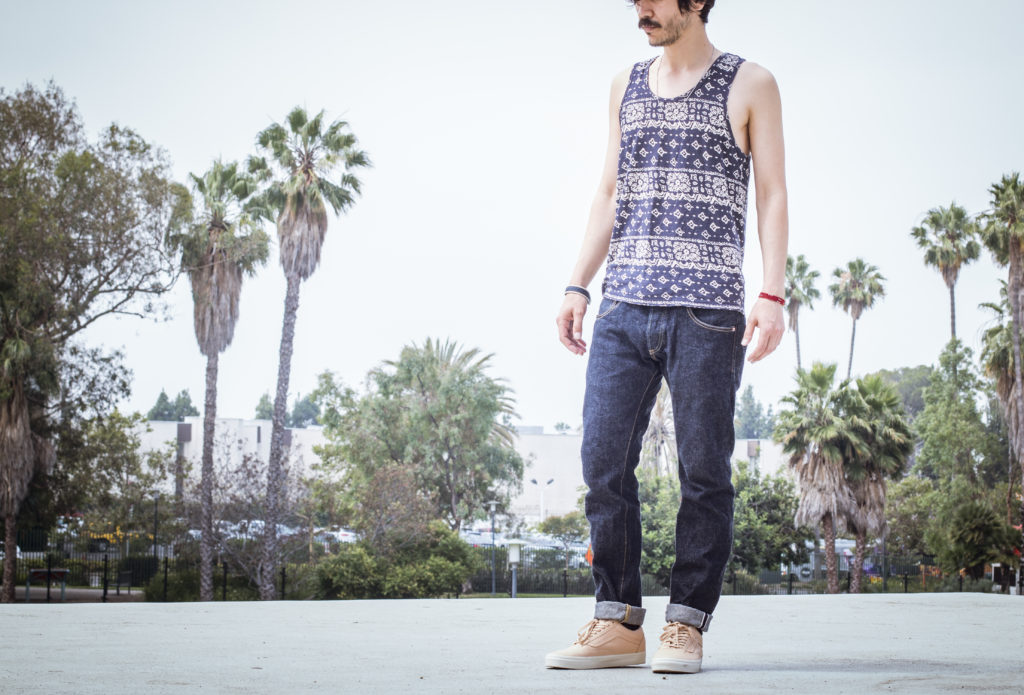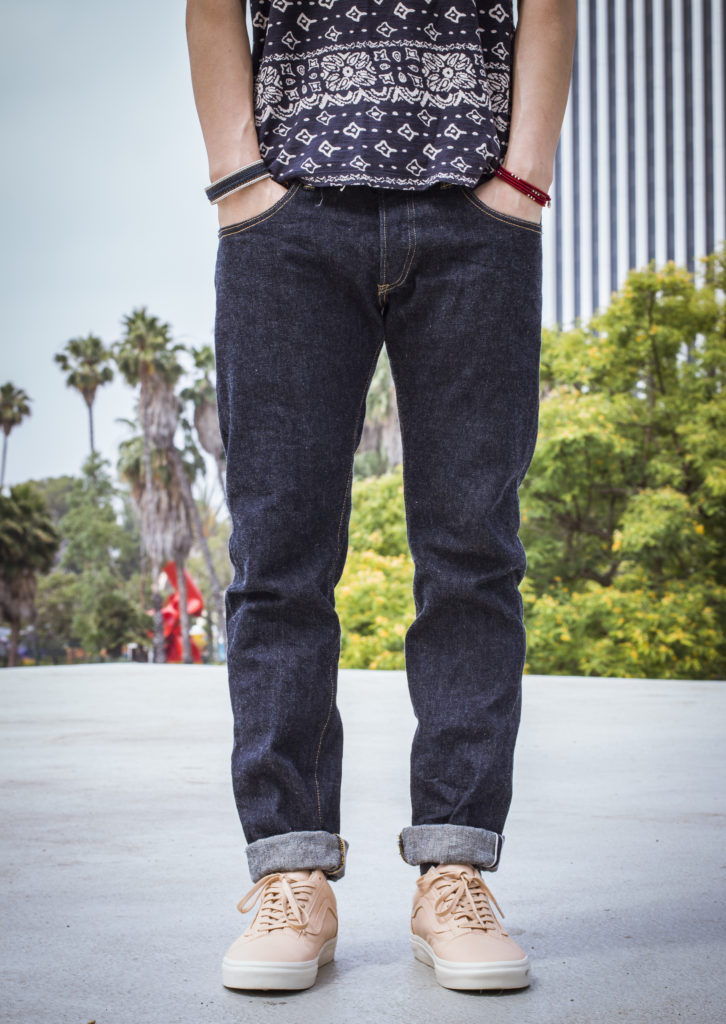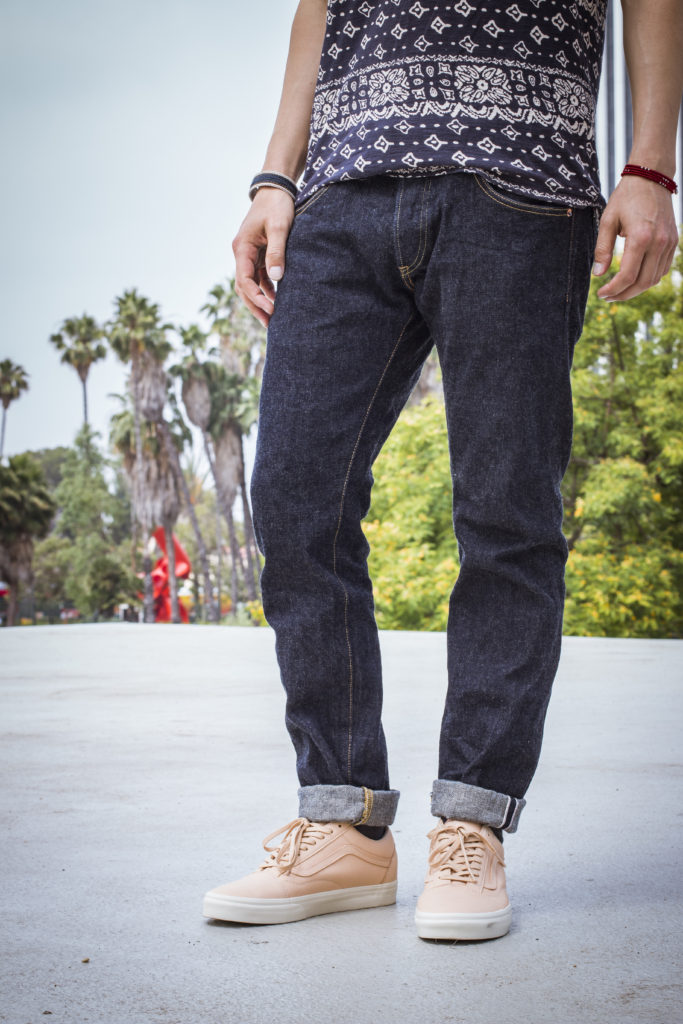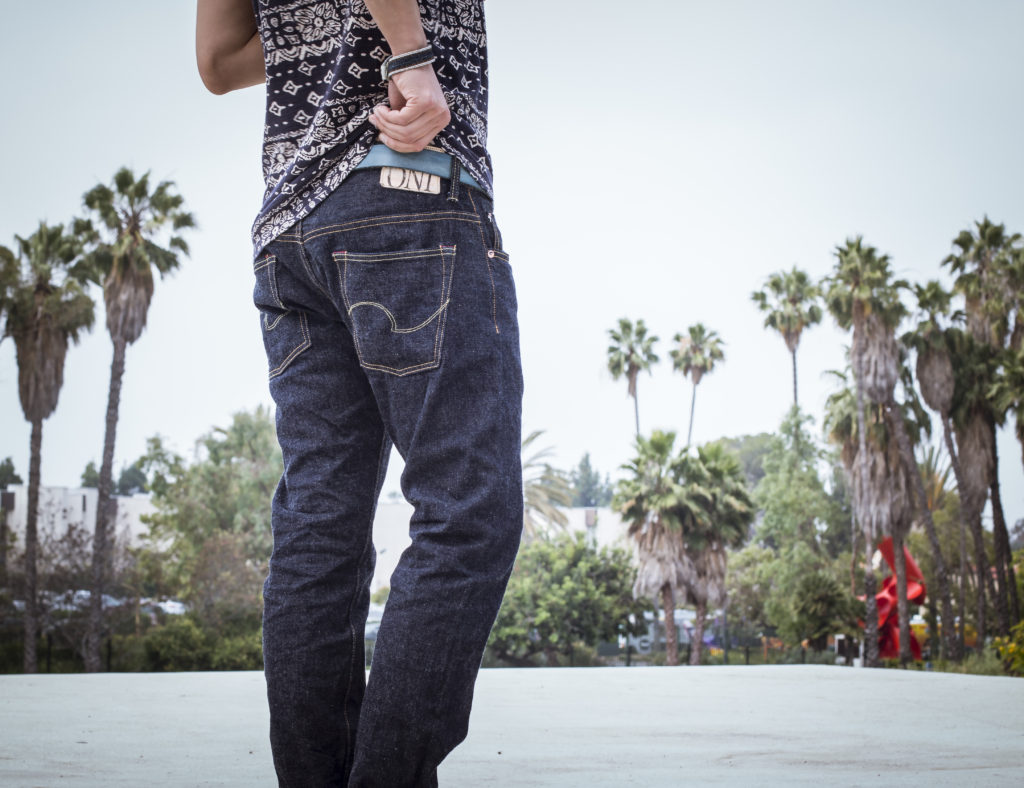 Available at Denimio
~ The Denim Hound 7-27-17