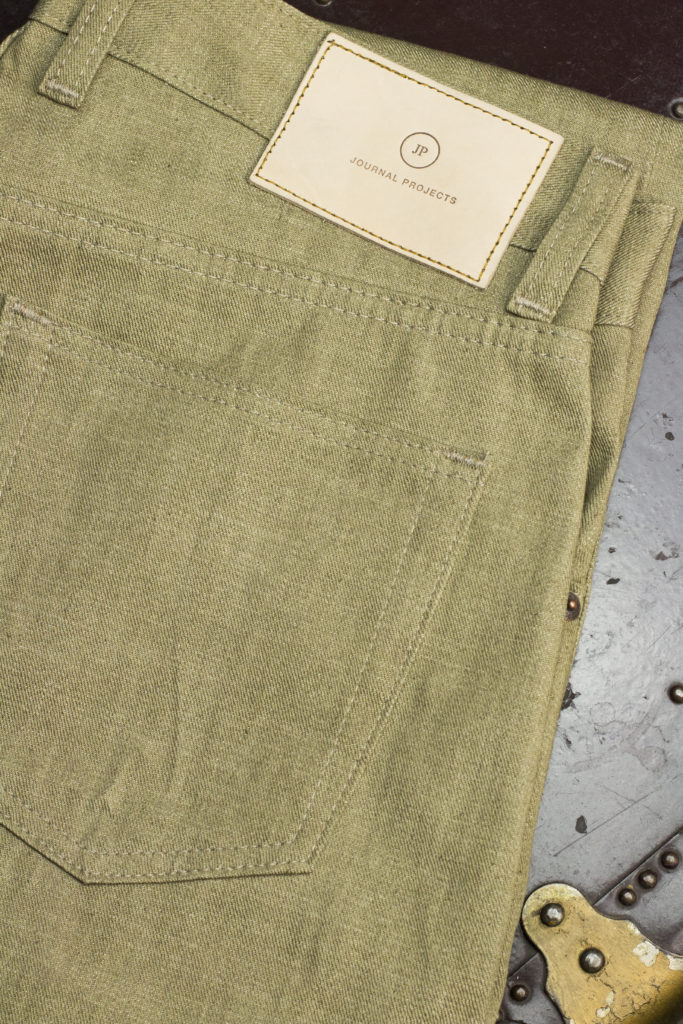 Journal Projects is a new denim brand that has just launched its first crowd funding campaign. Journal Projects is based out of Singapore, but the jeans are manufactured in Indonesia. This first run includes an offer for a "custom made" pair of jeans for around $126 (plus a free denim coin pouch). There are about 6 fabrics to choose from, including some denim from Japan. I was interested in what kind of quality JP was offering for such a great price. I decided to go with a lightweight olive selvedge in tonal stitching and a custom slim tapered fit.
Cut: Custom fit
Measurements: Since this was a custom job, I will show the measurements I requested, the measurements of the jeans once arrived, and after hot soak.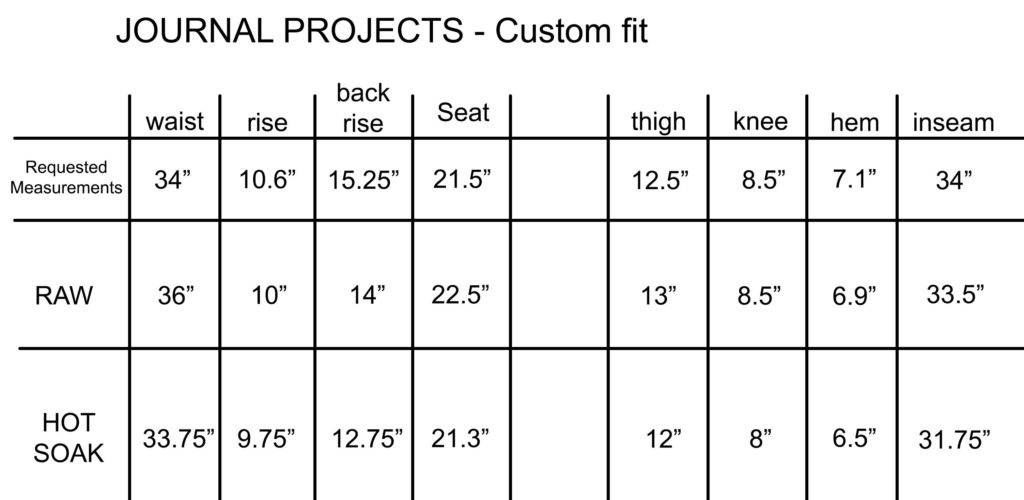 As you can see the measurements came in a little bit off. Now keep in mind I got an early sample made for this review so I was able to give feedback for improvements on quality control. I contacted Journal Projects about the sizing issue.
"…our production team in Indonesia did say they double-checked the measurements before shipping out direct from Indonesia and we are still trying to find the root cause. For the campaign, we will ship all the jeans to Singapore to do a second layer of checks before the final shipment to our customers. This will add another layer of quality control and hopefully solve any sizing issues."
Fabric: 11oz, 99% Xinjiang cotton, 1% elastane, sanforized left hand twill olive selvedge from Xinjiang, China. A very little stretch that adds a lot of comfort. I really like the color of the denim, it looks really cool combined with the red and white selvedge. It has nice little slubby crosshatch pattern. The denim feels soft, almost silky, and has a flatter surface although the texture looks rough and irregular. A great denim for summer comfort. The yarns are rope dyed so you can expect fading as usual, although because of the light olive color, the fades will be low contrast. Side note, this denim shrinks almost as much as some unsanforized denim, loosing 2.25″ in the waist, but stretches back out an inch or more.
Details:
Peekaboo selvedge ID on watch pocket.
Veg tanned leather patch
Tonal cotton poly stitching
Antique copper laurel leaf/one star buttons
Antique copper lauerl leaf rivets
50/50 red and whit selvedge ID
Tucked belt loops
Bar tacked back pockets
Chain stitched waistband and hem
First impressions: I really like the denim, very comfortable and versatile, although definitely not for the heavyweight high contrast fades crowd. In this case I choose a simple pair that puts more focus on the denim than the details, but because its customizable, you can spice things up a bit more if you like. The stitching is pretty clean and I see no major quality issues with construction. One issue I have is with the fit. The measurements are a bit off, but because of the extreme shrinkage it all worked out in this case. As I mentioned before, Journal Projects is very closely monitoring the fit issue. Another thing I think could be improved are the pocket bags, which are 98% cotton and 2% polyester. They feel a little synthetic and would be much better with 100% cotton. I would say that for the price this is a great pair that adds a little variety to your summer denim rotation. These are not going to outlive your 25oz Iron Heart jeans, but they are definitely a respectable pair of raw denim and a better option then buying that next pair of pants from the mall. They also have a 15oz Japanese selvedge that seems nice as well.
You can back the Journal Projects campaign here.
~ The Denim Hound 8-21-17