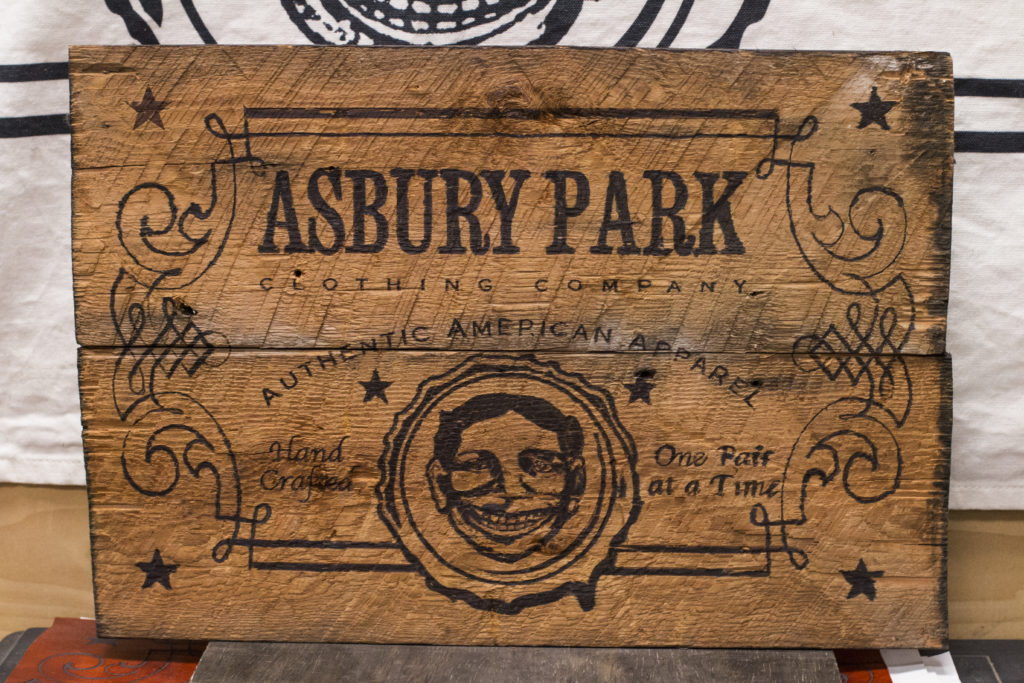 There are a lot of pictures circulating online of celebrities like Nicholas Cage and well known musicians wearing Asbury Park Clothing Co. denim. When you go to the Asbury Park website you see that each of their cuts have one raw version along side 6 different wash versions, all ranging between $200-$300. In the current climate of over hyped fashion brands and poor quality, celebrity endorsed clothing lines, it would be easy to write of Asbury Park as hype.
When Jimmy Hankins, CEO and founder of Asbury Park Clothing Co. contacted me inviting me to check out his brand, I was curious. I had no previous knowledge of the brand and had never seen their denim. I wondered… is their denim any good?
I arrived at the Asbury Park headquarters in DTLA and was greeted in the old 1920's style marbled floor lobby by Jimmy. He had that classic "I'm a rocker turned business man but I still live in LA so I don't have to clean up my look too much" kinda look. He was very nice and welcoming. I was excited to talk denim.
Founder of Asbury Park Clothing, Jimmy Hankins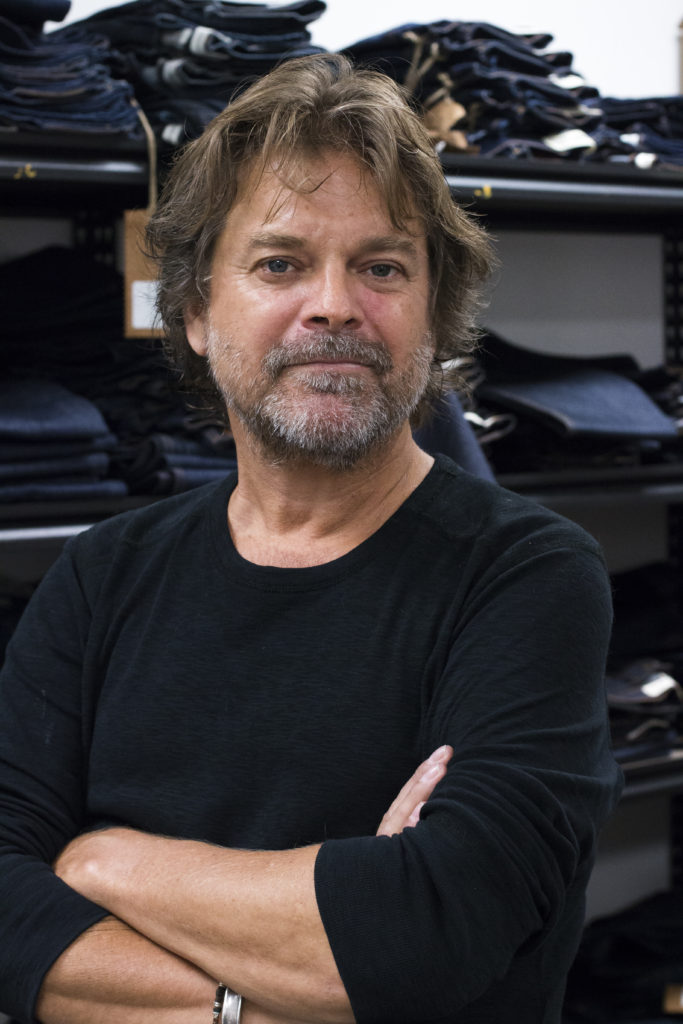 As we started talking I quickly got the impression that Jimmy had a true love for denim and he wanted his denim to tell a story. I looked around the office and it was cool to see the inspiration for Asbury Park. The city was known for its Boardwalk and music scene, and through the decades has seen its ups and downs. Like denim, Asbury Park is a total bi-product of American Culture. Jimmy grew up in a little neighboring town and would frequently go to Asbury Park for shows. As an adult Jimmy would visit Asbury Park from time to time. One day while walking down the street he saw a collage kid who looked like he could be in a band wearing some beat up jeans. It was the late 2000's and Jimmy was looking to start up a brand of some sort but wasn't sure what he wanted to do. He didn't know much about denim but he knew what it represented to him. He decided he wanted to learn, and to eventually create a denim brand that tells the story of a time and a place. He spent a couple of years in production working out the kinks and building his knowledge of the art of denim making. "There is a lot I still want to learn about denim, its an ongoing process but I am constantly researching and making efforts to make the best denim I can."
The story of Asbury Park, NJ is being told through the details of the jeans. See below, the tickets for Asbury Park rides were the inspiration for the leather patch design.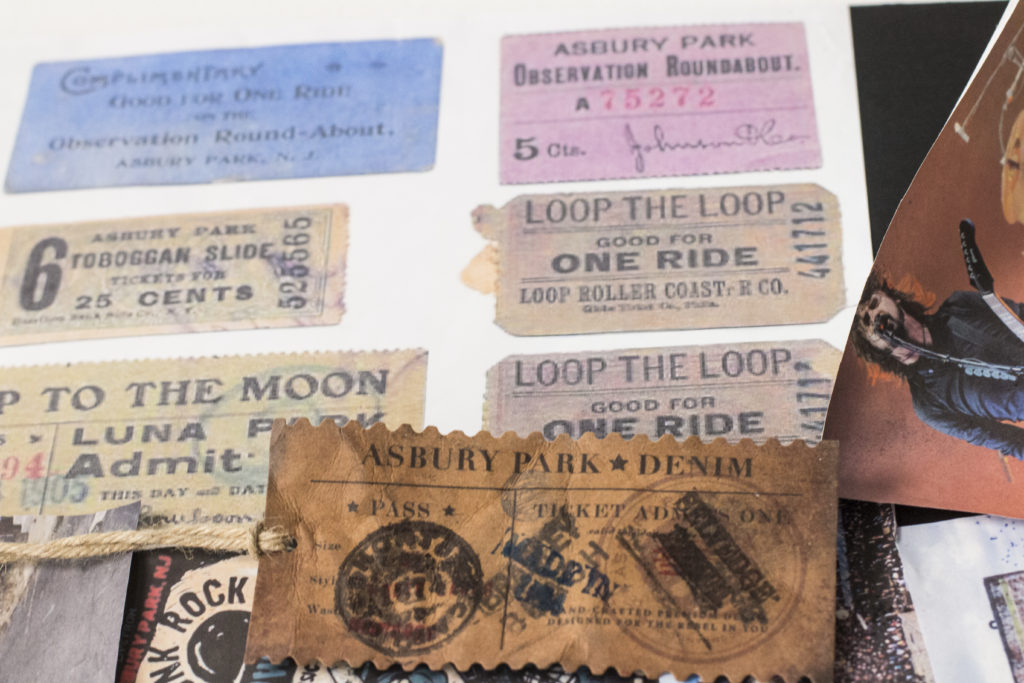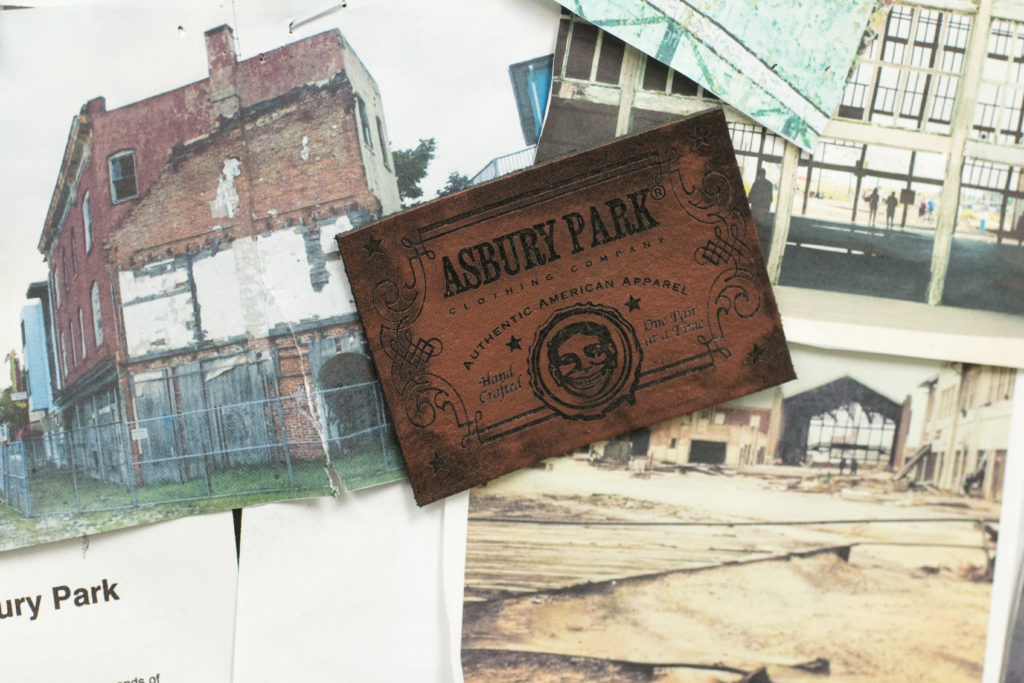 The button and rivet designs are inspired by the manhole covers of Asbury Park.
Here, I had a chance to review 2 models from Asbury Park.
~ The Denim Hound 11-14-16