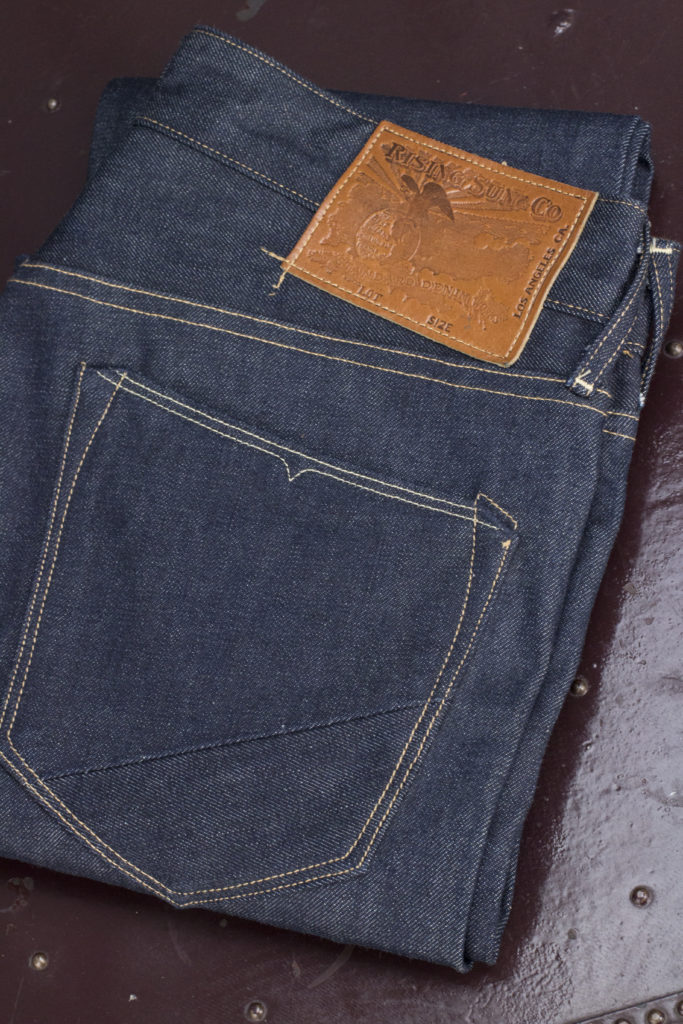 Cut: Bloke, mid rise, slim straight fit.
Measurements: Waist 33.1″, rise 10″, thigh 12.25″, knee 8.5″, hem 7.75″ inseam 35.5″.
Fabric: W214 denim from Cone Mills. 13.5oz sanforized 100% cotton selvedge woven on American Draper X3 fly shuttle looms from the 1940s. This is your classic right hand twill dark indigo, tight 3 x 1 weave Cone denim. Indigo warp and white weft. This denim will age beautifully and yield classic cone vintage fades. As you can see there is a slight irregularity.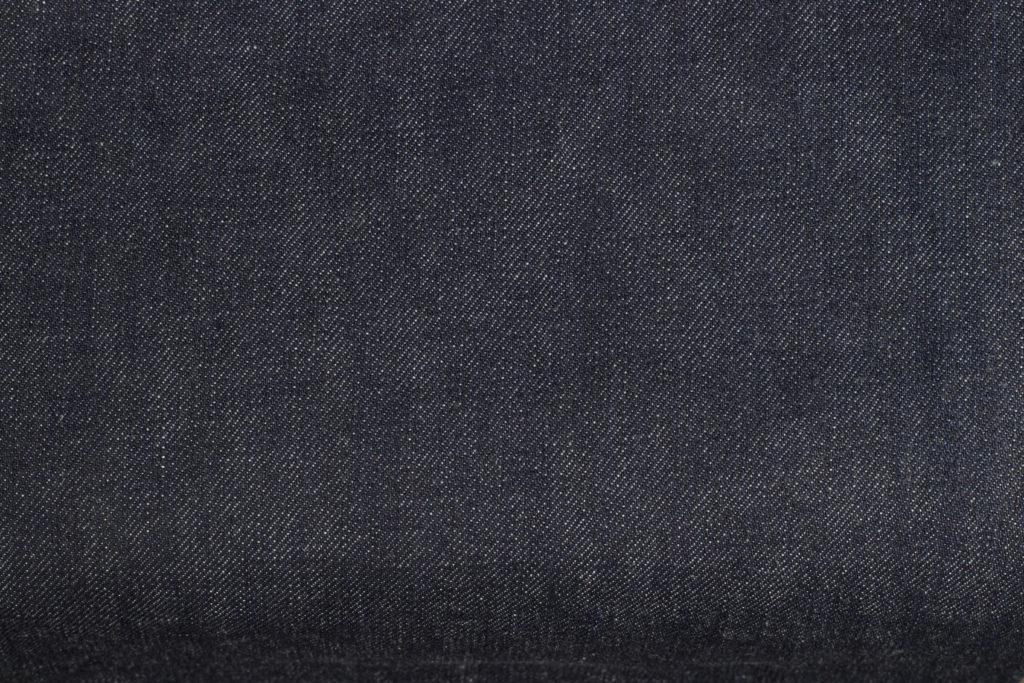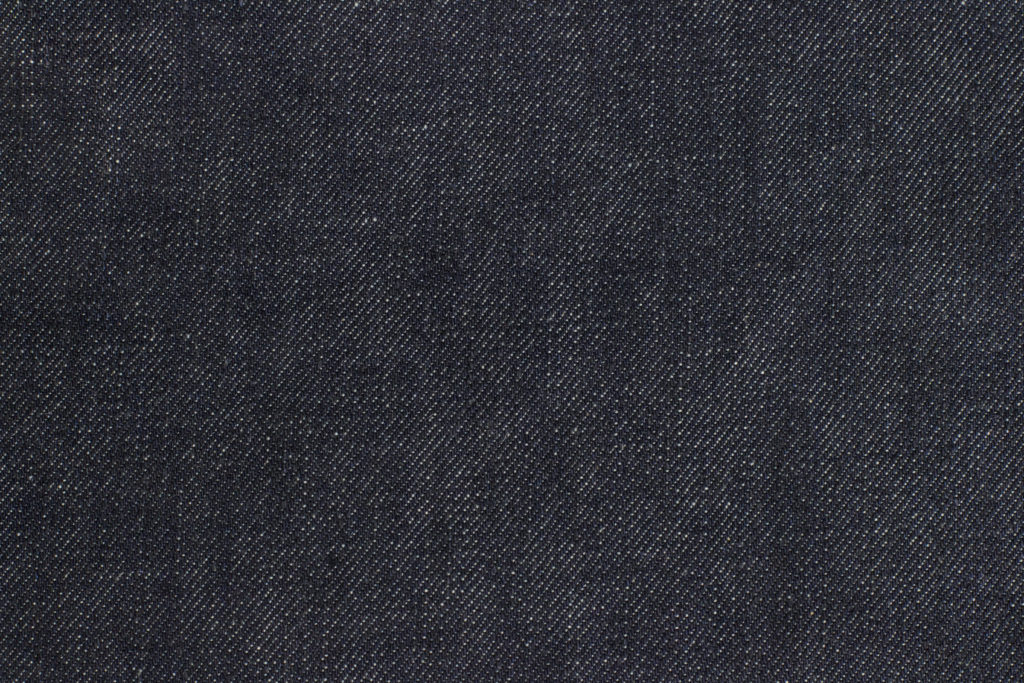 Details:
Shallow front scoop pockets
Hidden selvage in watch pocket
Signature 100% cotton natural twill lined back pocket
Mitered, cross grain cut, flat busted back pocket detail
Rising Sun apex stitch at top hem of back and coin pocket
Branded top button and laurel leaf/one star button fly
Aged leather patch
Pale yellow and orange poly/cotton stitching
Rising Sun patch sewn on the inside of leather patch
Branded copper rivets
All white selvedge
Canvas lined waistband
Chain stitched lower waistband and hem
First Impressions: This pair is as equally at home at the work site or just cruising around with friends on the weekend. The slim straight fit is very comfortable yet still flattering. With redwings and a type two jacket it looks very western-workwear. With chucks and a black tee, it starts to look a bit rock and roll. I really like the deep yoke, which allows ample room in the top block for activities such as picking something up off the ground or sitting down, in some jeans these can be uncomfortable tasks. I absolutely love the details on this pair. From the pocket stitching, to the canvas lined waistband. The substantial feeling pocket bags and some of the coolest rivet details I've seen, doesn't hurt either. Not to mention the eye catching leather patch. I would highly recommend this pair for someone who wants to fade some nice USA made cone denim jeans, but want to distinguish themselves from the Levis crowd.
You can pick up a pair of your own at Rising Sun's website. For the next two days, Rising Sun MFG Co. is selling these jeans at 40% off!!
~ The Denim Hound 8-25-17