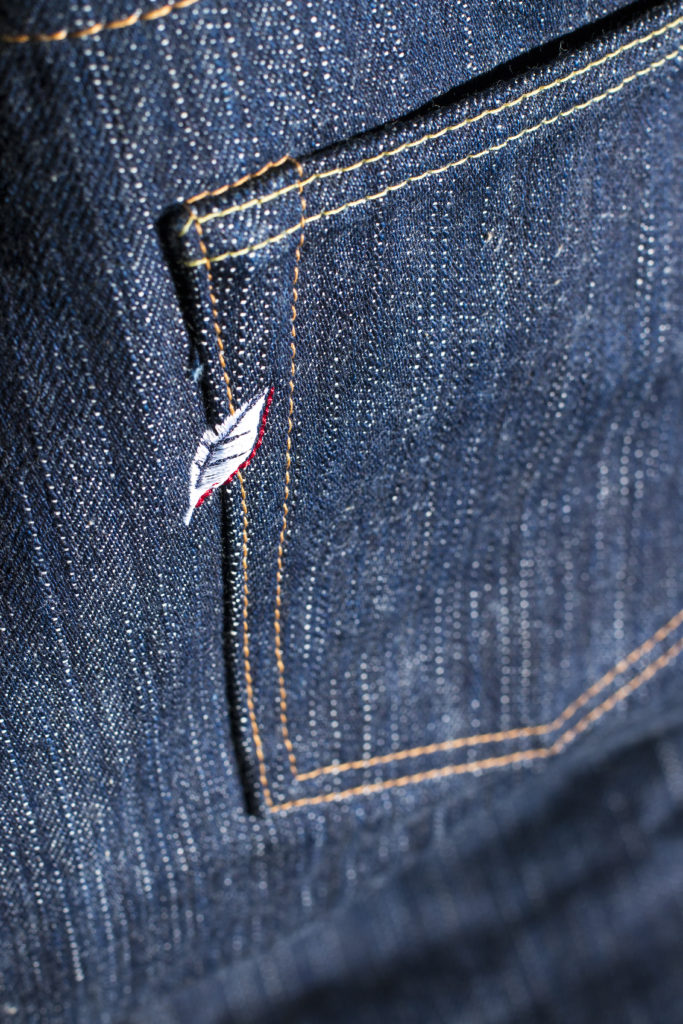 Pure Blue Japan AKA: Syoaiya, was started in 1997 by Kenich Iwaya and has become known as the makers some of the finest denim in the world.
Pure Blue Japan is 100% made in Okayama, Japan. It is a very difficult and expensive process to create the rough, slubby and hairy denim Pure Blue Japan known for. They use only one machine to produce their fabrics. This machine is set to a very low tension, and is meticulously maintained, as this kind of denim production wears heavily on the machine.  PBJ is the only company that uses this machine but the denim is woven by the same hands that crafts Oni's fabrics.
Pure Blue Japan denim is dyed with pure indigo dye from Japan by artisans who have studied their art for centuries. The PBJ leaf logo represents the Indigofera plant used to create natural indigo. Some of their more expensive denim is hand dyed using natural indigo harvested from Japan's Tokushima prefecture, a historic source of indigo. Government-certified expertise is required to apply it to denim.
PBJ is crafted in small lots and does not rush their production to meet demands. They insist on quality over quantity. This is one reason they do not usually do collaborations.
Here are The Denim Hound Pure Blue Japan reviews.