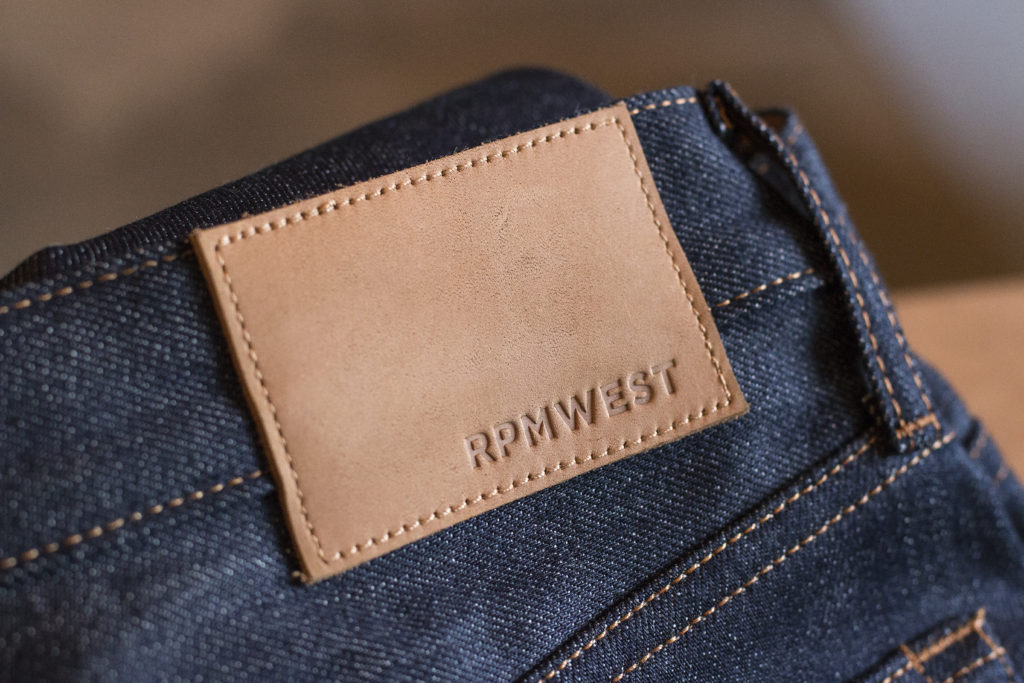 I have a respect for anyone that follows their dreams. Living in San Francisco, Manuel Rappard dreamed of making high quality, selvedge jeans. His vision was to produce minimalistic jeans, with fits that would turn heads. His goal was to take all the usual reasons why someone wouldn't buy raw selvedge denim, out of the equation. His solution was to offer affordable pricing, a fool proof online sizing delivery system, and no branding details to disagree with. But, with limited denim resources in San Francisco for the small denim brand, he had to make a decision; give up his dream, or follow it wherever it led. In, 2013 He packed up his bags and moved to LA where he could make this dream into a reality. A successful Kickstarter campaign that raised over $15,000 in less than 24 hours, proved he was onto something. In just over 3 years in business RPMWest has grown to include shirts, bags and accessories. All while maintaing it's vision – High quality, simple and affordable.
The Humble Beginnings of RPMWest:
"We ran everything out of this storage container and we grew from there."
~Manuel Rappard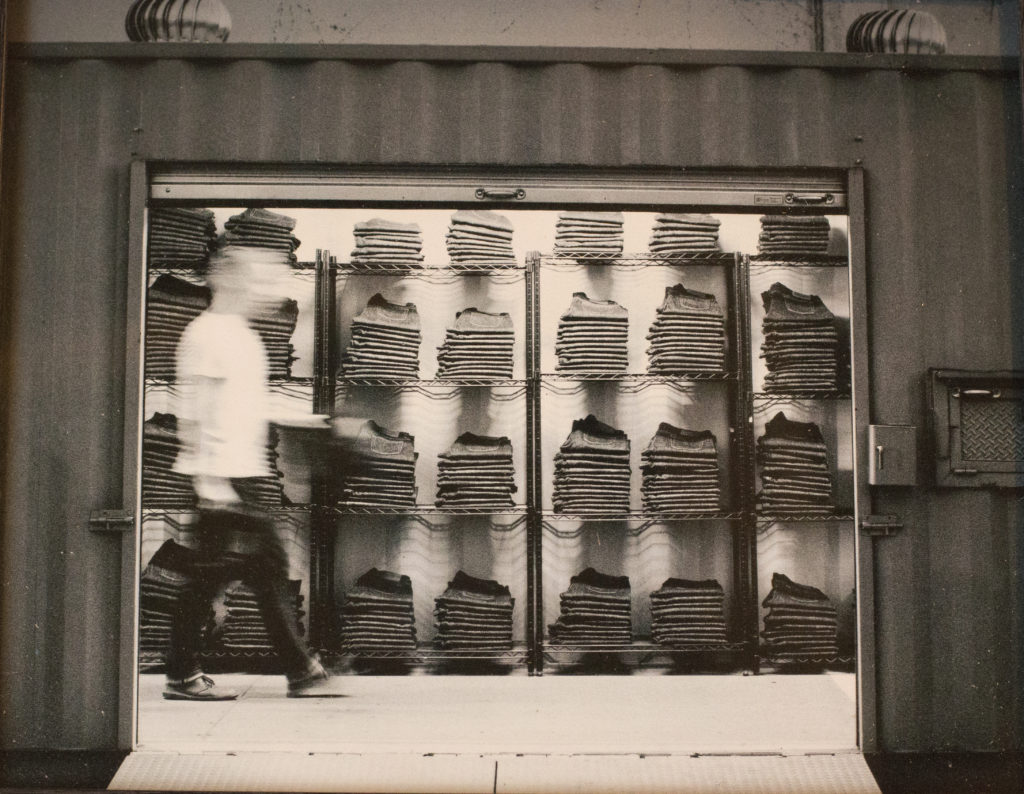 I had the opportunity to visit Manuel at his home base in Downtown LA. He is a true denim lover and was intrigued by my Oni "Secret Denim".
"I love Japanese denim! …I'm proud that RPMWest jeans feature high quality Japanese selvedge from Kuroki Mills." After a brief conversation, Manuel was called away to address some business. "I'm sorry, I have to do this but feel free to look around."
Here is Manuel Rappard and right hand Megan Somerville hard at work.
Let's see, do you want slim cut or… slim cut?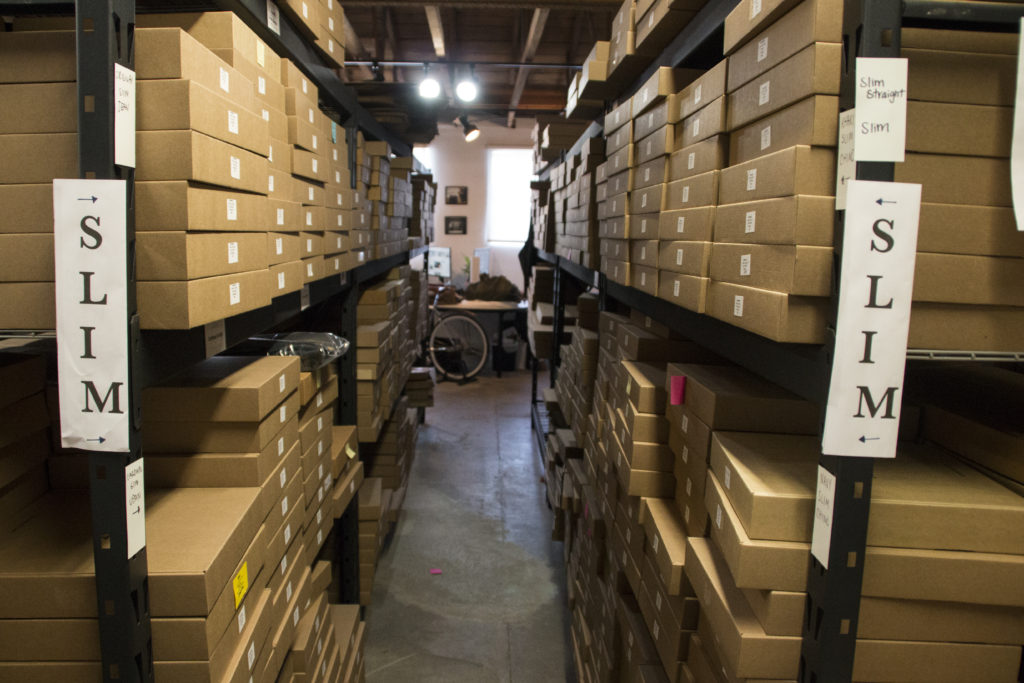 Red Selvedge ID on their 15oz Raw Indigo.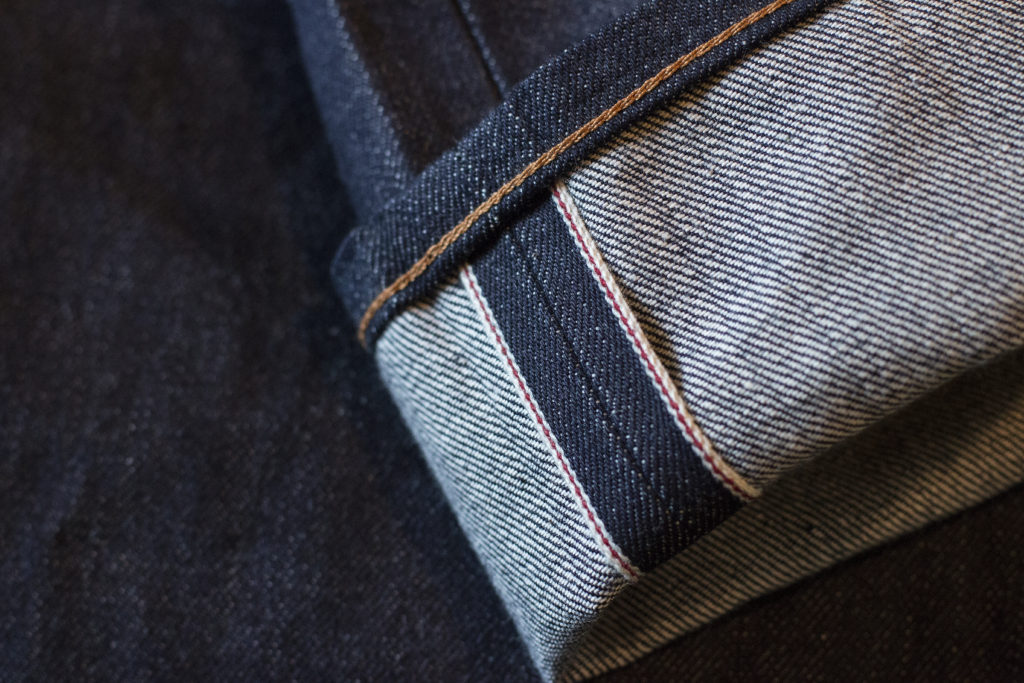 After checking out the 15oz Original Indigo and Charcoal Selvedge, I had a feeling there was something special tucked away. I was eager to sniff it out. "Do you guys make any heavyweight denim?" I inquired.
Manuel: No, not at the moment… wait! Megan, do we have any of those 18oz we will be releasing in the fall?
Megan: Hmmm, maybe, let me check.
She disappeared behind some shelves, then reemerged with a box in hand. "We only have one pair, I don't know if it's your size though" She said.
It was…
Here is a sneak peek at RPMWest's 18oz Soft Heavyweight Selvedge. Hopefully, to be released this fall/winter.
RPMWest really plays on my love of both denim and pizza. When you order a pair of jeans, this is what you will find on your doorstep.
Measurements: Tag size 29 (measured flat) waist 31.8″, rise 10.2″, back rise 14″, thigh 11″, knee 8″, hem 6.8″, inseam 31″
Fabric: 100% cotton, 18oz, sanforized, left hand twill, raw selvedge from Kaihara, Hiroshima, Japan.
First Impressions: A very thick but soft denim, with a nice hairy texture. Moderately loose weave but uniform in texture. Very thick, loosely spun weft yarns are used, causing a wide spacing between the warp yarns, allowing the weft to show through more than usual denim. Instantly comfortable the on the first wear. A very soft and warm denim, perfect for a comfy winter pair.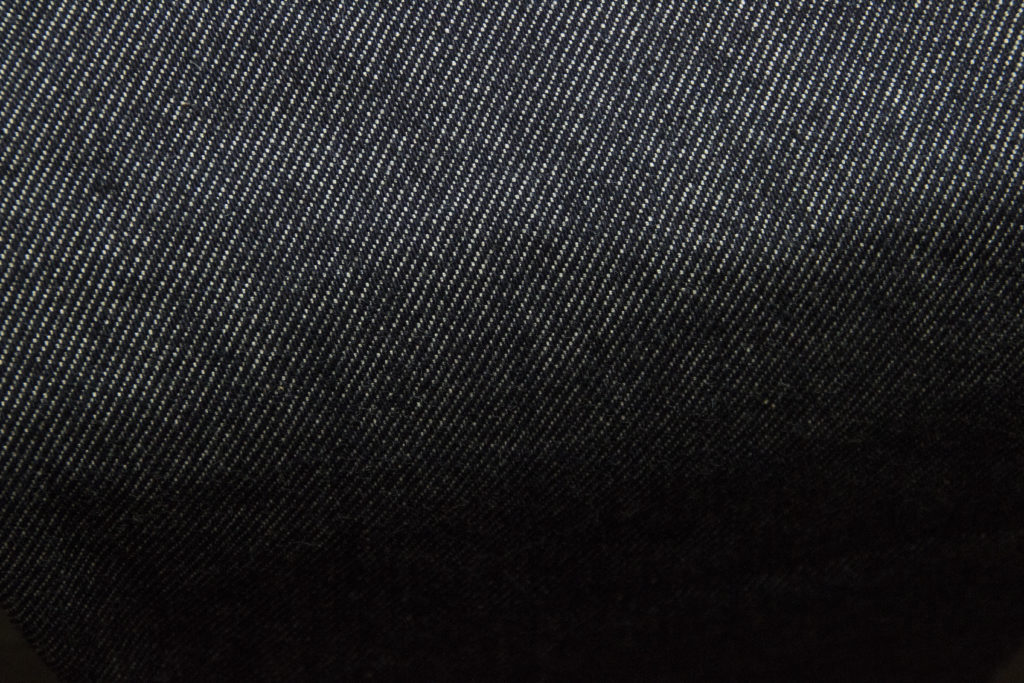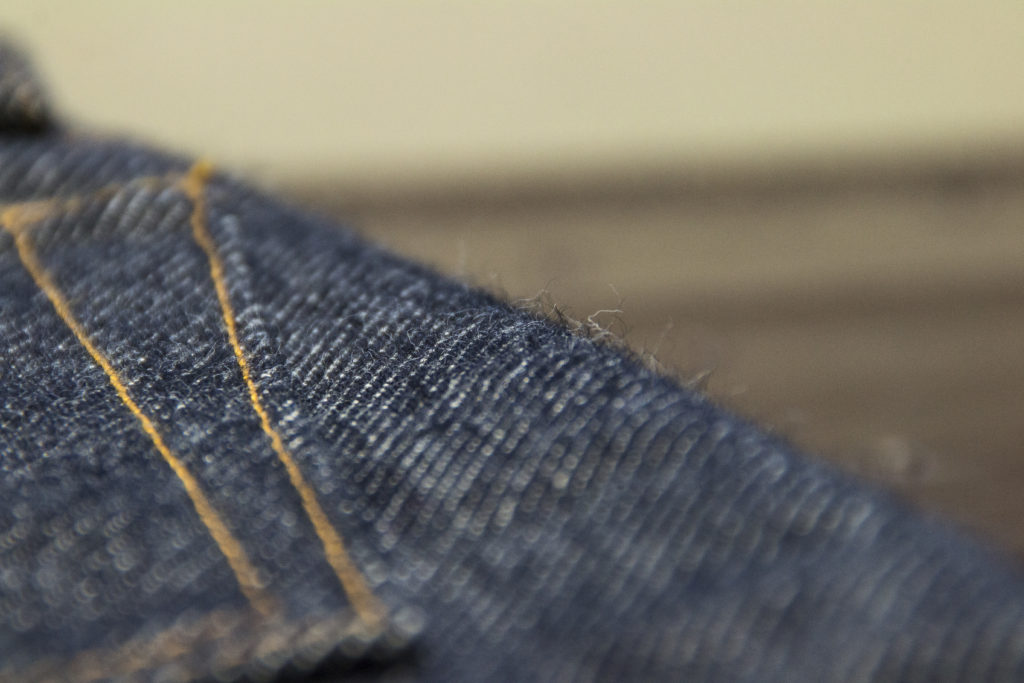 Details: 
Tucked belt loops
Custom copper rivets featuring the RPMWest "R"
Bar tacked back pockets
Custom copper top button featuring the RPMWest "R"
Genuine soft leather patch
Chain-stitched waist band (top and bottom), yoke, and watch pocket.
Herringbone weave cotton pocket bags
Red and white selvedge ID
Single color copper stitching
Fit: A slim silhouette that looks very sharp and modern. A medium rise with slim, moderately tapered legs.
Check out RPMWest's current denim catalog here!
Extra special thanks to Manuel and Megan!
~The Denim Hound 7-24-16
Photos: The Denim Hound
Additional photography: Megan Salmans