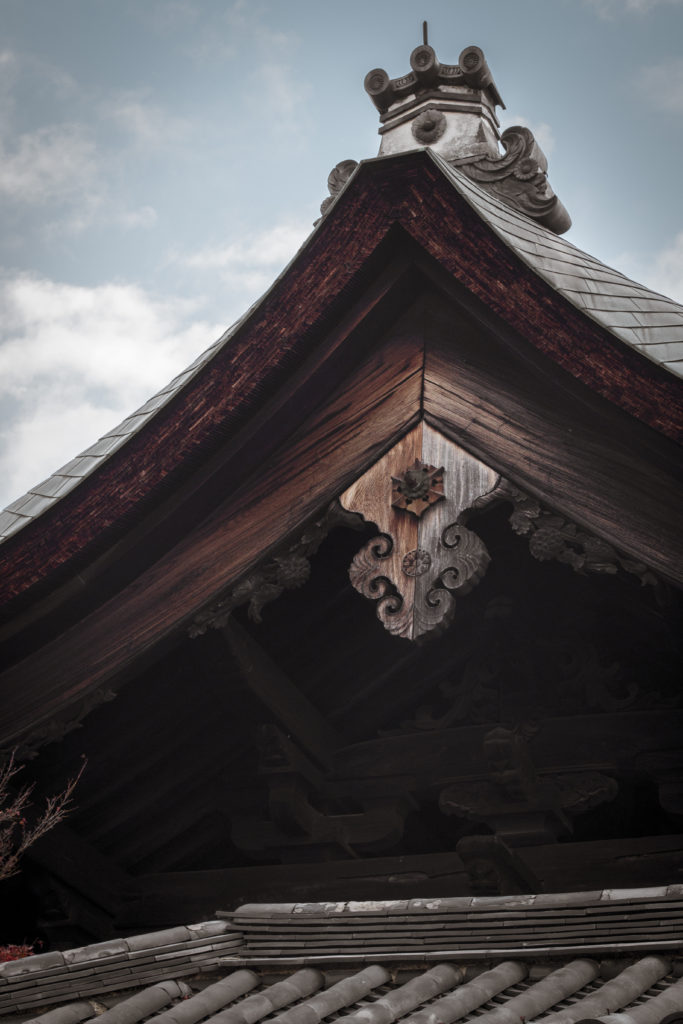 Every serious denim connoisseur has, at one time or another, fantasized about a pilgrimage to our holy land, Japan. When fellow denim Instagramer Victor (@selvage1) messaged me, "Just putting it out there, about to pull the trigger on a week in Japan." I went online and bought a ticket that night.
The plan was to hit as many denim destinations as possible. Victor had been compiling a map from his previous trips of some amazing denim and clothing shops. 3 days in Tokyo, 1 day in Osaka, 1 day on Jeans Street in Kojima. There was absolutely no way for us to hit everything we planned to, but we were going to try!
This article is by no means a complete look at Japan's denim scene. It is more of a taste test of a few plates within an entire buffet. Most people visiting Japan will have a small amount of time to dedicate exclusively to denim. I tried my best to come up with a few spots that you will definitely will not be disappointed with, even if you can only visit one. Also, I wanted to share a couple of my experiences while traveling to Japan for the first time.
All photos by The Denim Hound and @Selvedge1
Tokyo – Harajuku, Shibuya-Ku.
Just landed!
Denim: OTUS1 Oni x Tanuki collaboration natural indigo Secret Denim. Boots: DR Marten's. Jacket: American Apparel. Shirt: Kato Brand.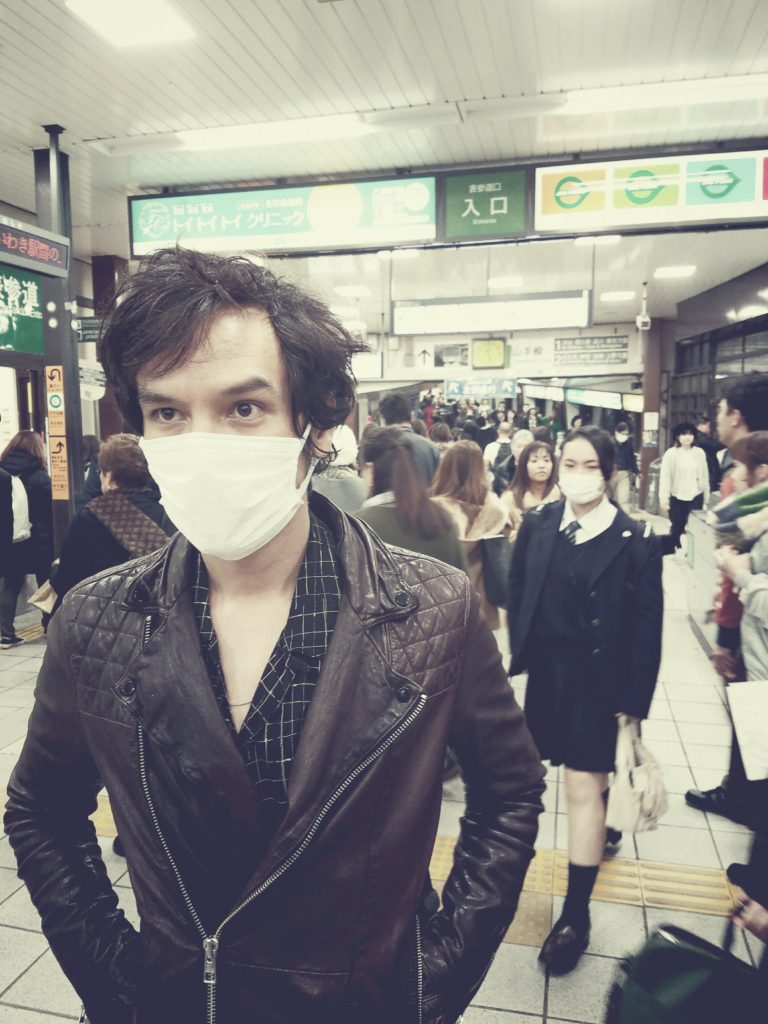 Attempting to fit in.
Harajuku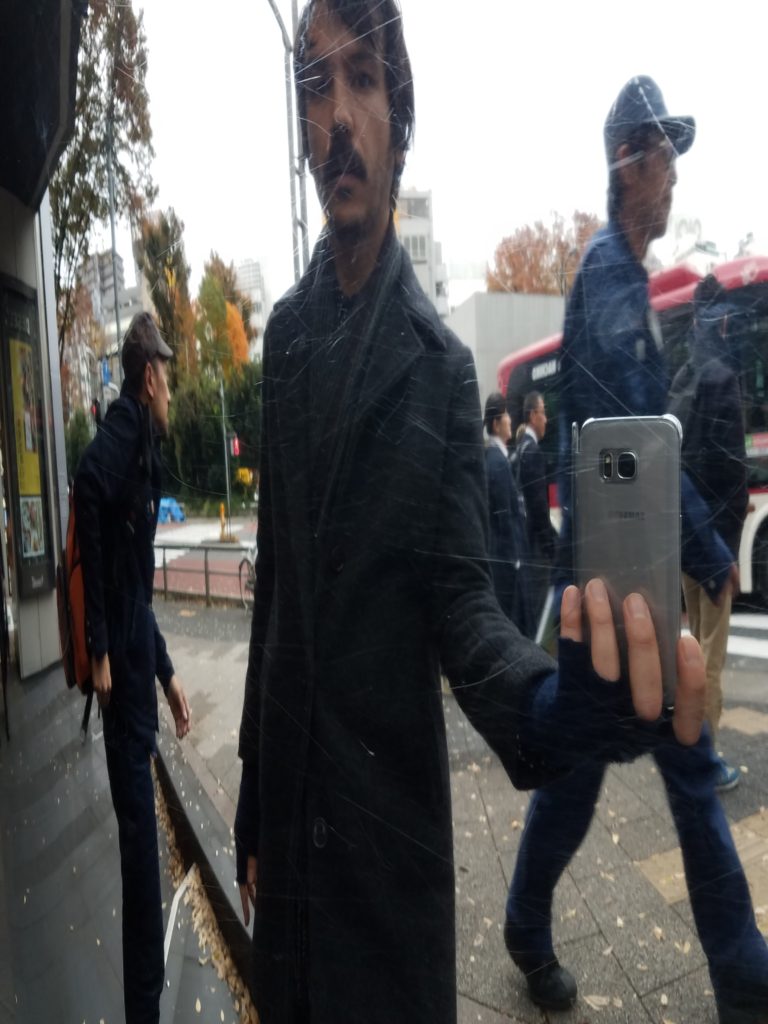 One of first locations was Harajuku. This is a very modern area with high end designer label shops, as well as boutique style shops. Lots of really cool, and usually pricier stuff. You could easily spend a day or two just in this area. If you visit this area 3 places I would highly recommend are M'arijuan (for Studio D' Artisan), The Real McCoy's and Pure Blue Japan. I could easily spend a small fortune at these three places alone.
Studio 'D Artisan
This guy was super cool and helpful. I purchased the SDA 15oz western shirt.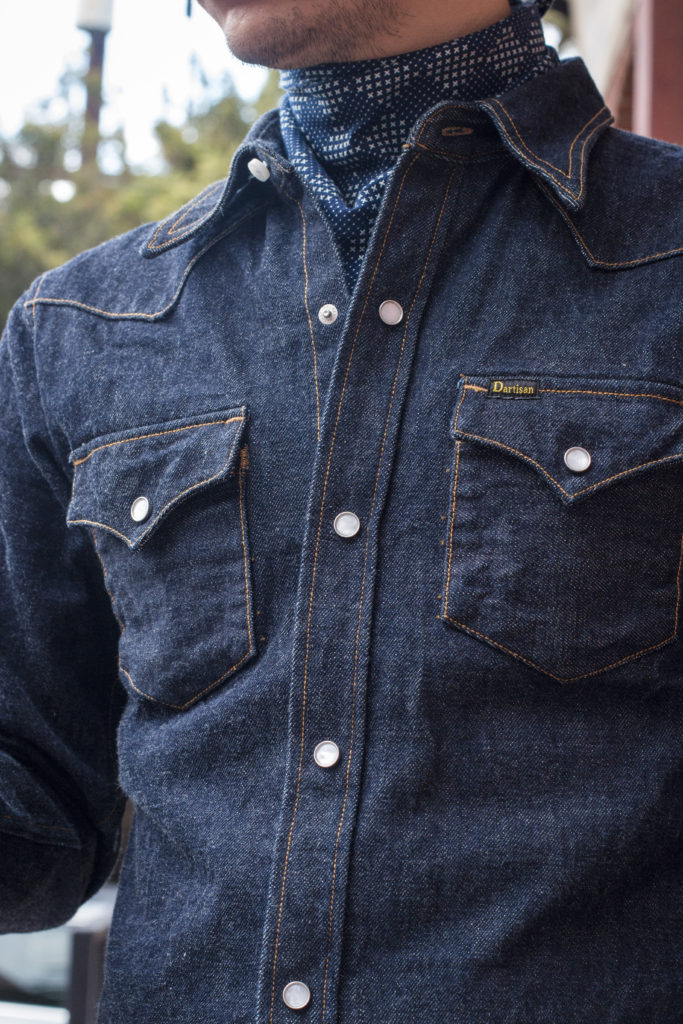 The Real McCoy's
If I ever win the lottery, one of the first things I am going to do is fly to The Real McCoy's and by a whole wardrobe. So cool, so well made, not cheap.
This jacket is perfect for the "Pirate Ship Captan" in us all. Retails somewhere around $2,000.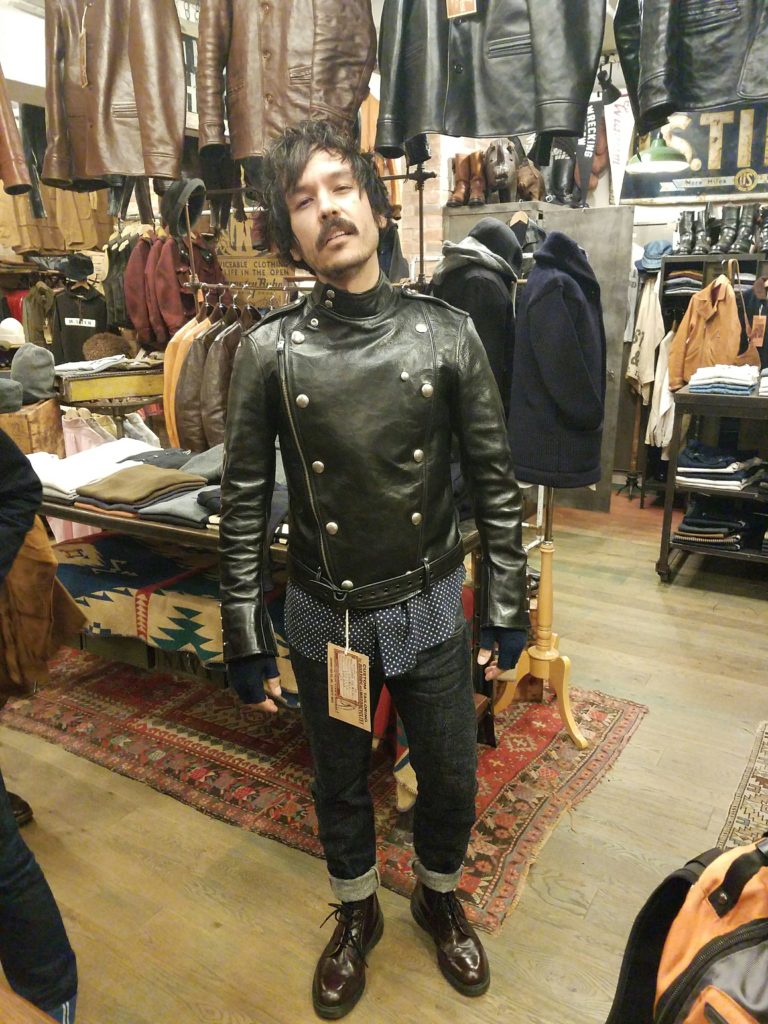 Pure Blue Japan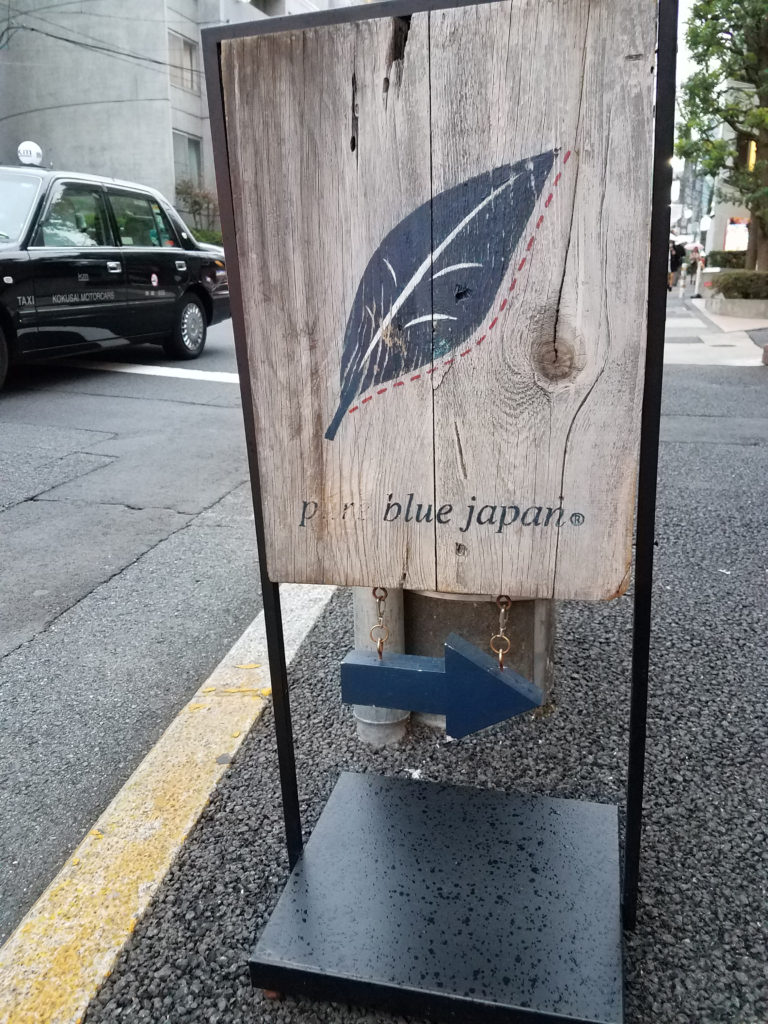 One of my top 10 denim destinations was Pure Blue Japan, one of my favorite Japanese denim brands.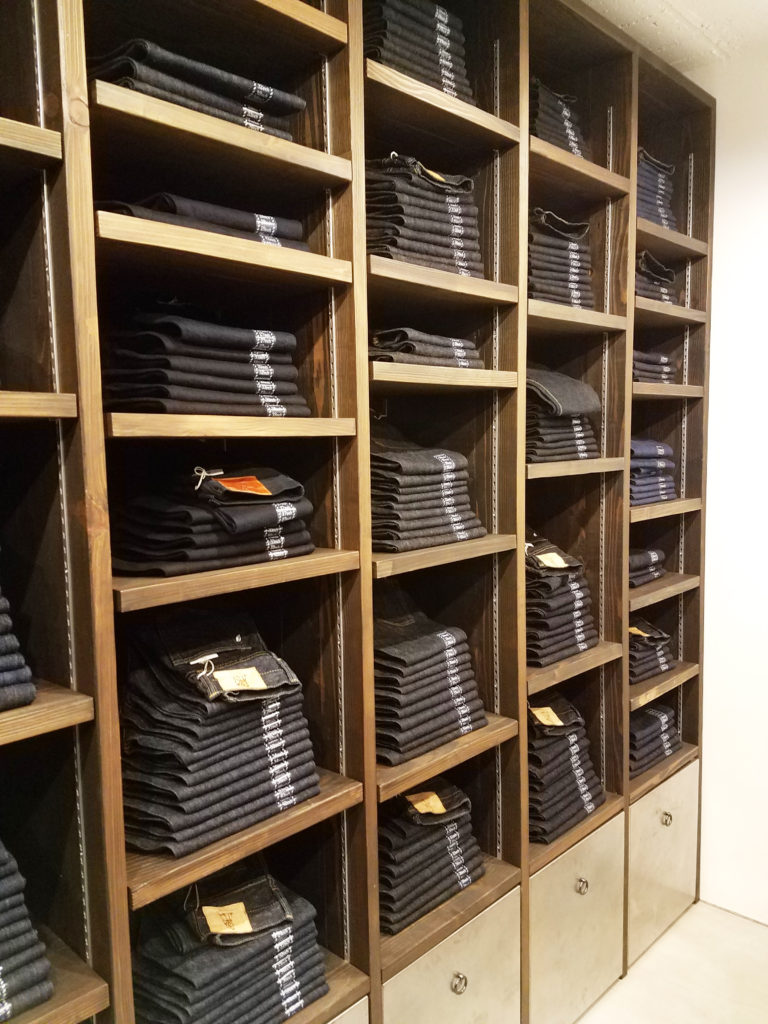 I tried on a couple of pairs of jeans but in the end came to the conclusion that the only cut PBJ has that works for me is the 013 (this was before the release of the 019) and they were pretty much out of 013's in my size. I almost picked up this natural indigo type II that was on sale due to a little defect in the denim but in the end opted for three shirts. The long sleeve indigo slub shirt, a long sleeve cotton pattern shirt, and the fake pull over shirt.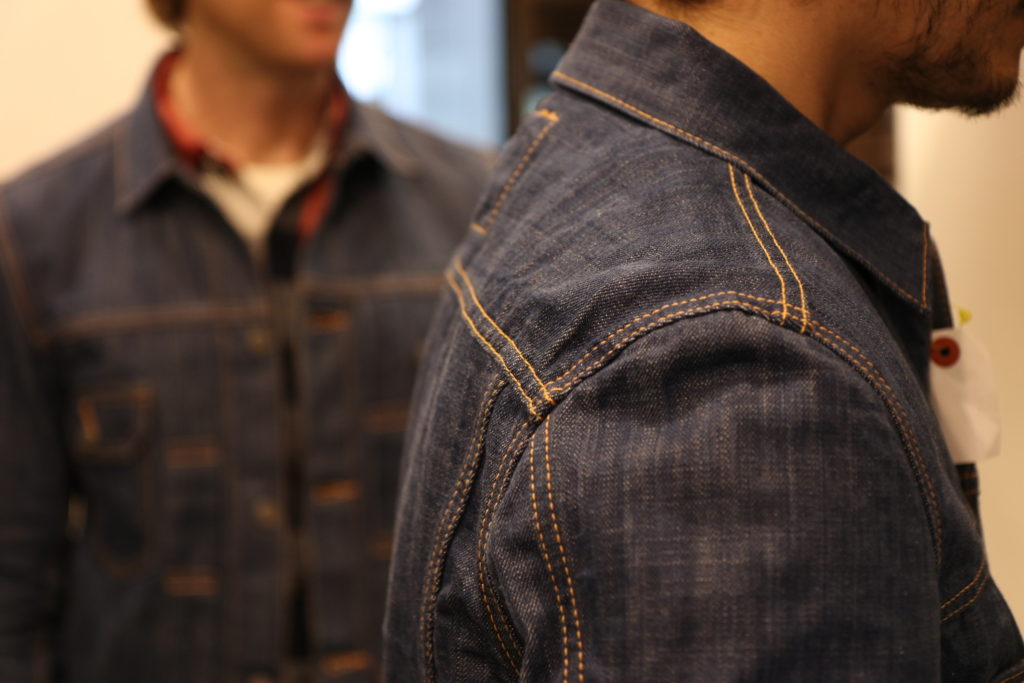 Trying on the PBJ natural indigo type II jacket with Mike (@wildfrontiergoods)
Heres some pics of the AI-001 hank dyed natural indigo jeans that have been worn for 7 years. I was crazy to see jeans so worn but hardly faded.
These two were very cool and are a great part of the PBJ experience.
Detail shots of the PBJ fake pull over shirt.
If you are like me and have your heart set on visiting a PBJ whenever you are in Japan, I'd advise that you email the location you are planning on visiting ahead of time to see what their stock is like. See if they have a good amount of your size and cuts in stock. Because of PBJ's limited production runs, they can get low in stock from time to time. If they are out of your size, there are a couple of locations in Japan, you may be able to visit another location that will have more for you.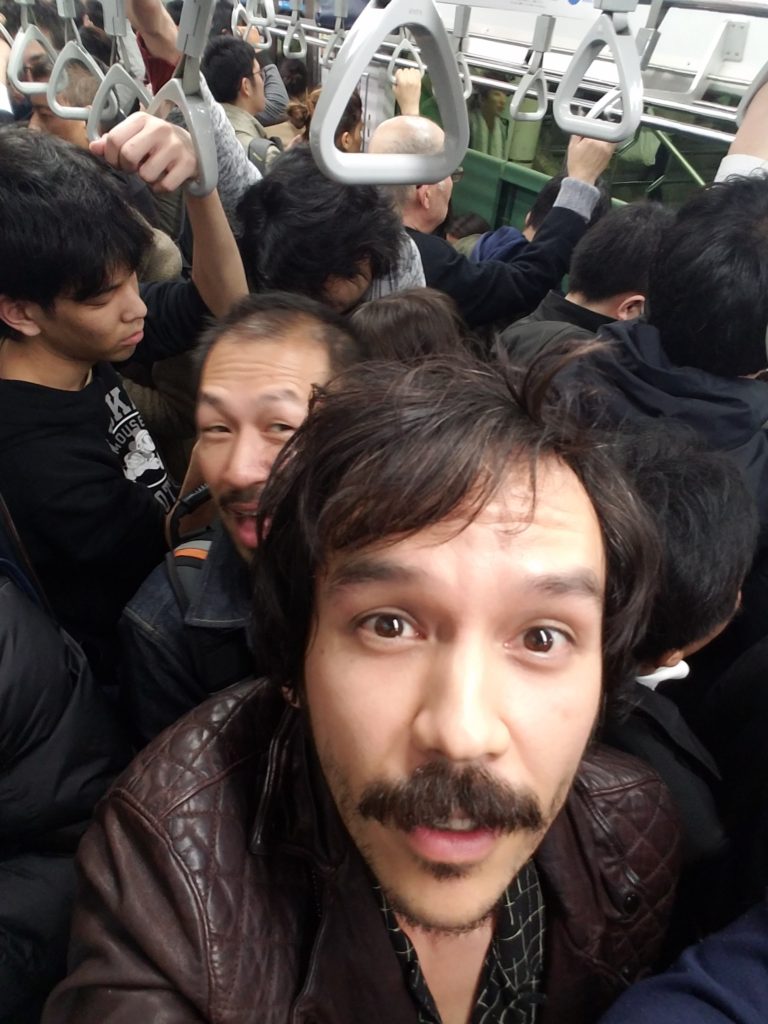 Back on the train!
Okayama Denim
We stopped by Okayama denim to hang out with Merv and Ryo, two very cool guys with tons of knowledge and love for Japanese denim. If you are not already familiar with OD, they were one of the first to bring Japanese denim retail prices to customers worldwide. Their vision was to bring Jeans Street to the world. We hung out and looked at their crazy stock of some of the best denim brands Japan has to offer. We also snuck in an interview for the Okayama Denim blog. I picked up a PBJ 18oz type II jacket which is now one of my favorites. If you are ever in the Shibuya-Ku area you have to stop by Okayama Denim, not just because of their great stock but also just to connect with some really cool guys who truly love denim and will probably teach you a thing or two. I know I definitely learned a few things. Oh and if you have a chance to meet Merv, ask him about a few places to eat. You wont be disappointed!
Check out the Interviews:
A Chat With Two Denim Heads pt.1
A Chat With Two Denim Heads pt.2
A Chat With Two Denim Heads pt. 3
Quickfire Questions
Nine Lives
I wasn't able to get any photos but I had a chance to meet up with Ian from Nine Lives in Tokyo on my last night in town. He took me to one of his go to Yakiniku or Yakitori (Japanese BBQ) spots, and Ohh… My…God! I'll just say that I haven't eaten pork or chicken in about 18 years. That night I ate both, lots of it :0 Over dinner I was introduced to a few Nine Lives pieces that really really blew my mind, including there Indigo Slim Tapered jeans. One of the very exciting discoveries on my trip to Japan. Thanks Ian!
Koenji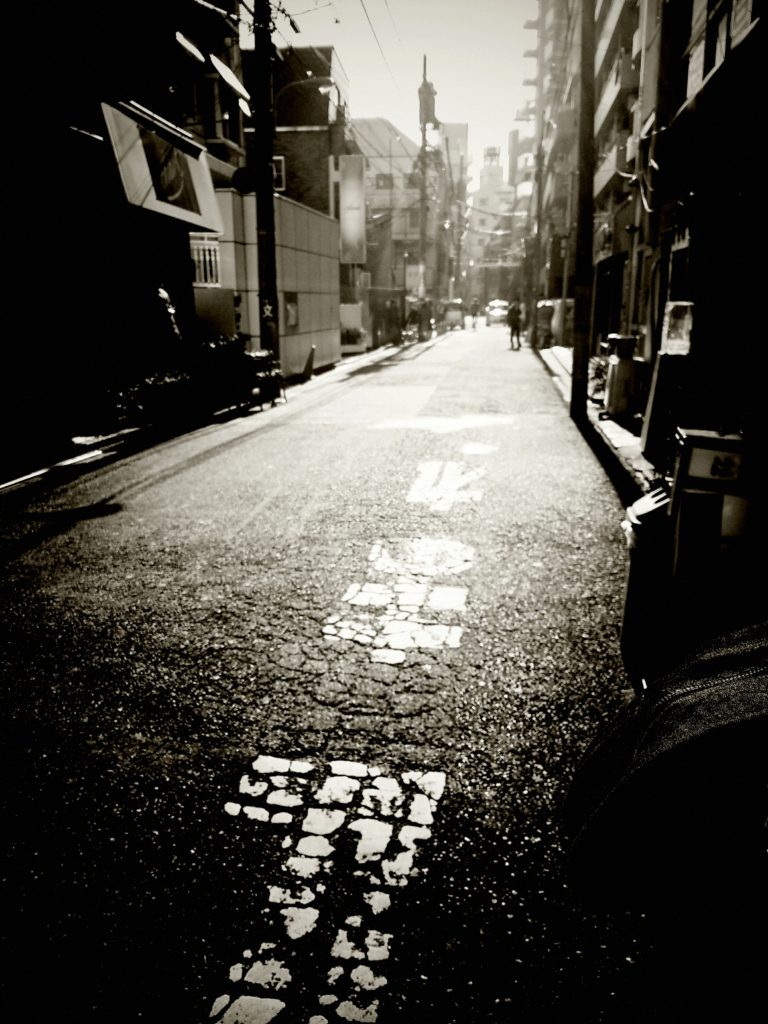 Koenji is a great little area that my Dad grew up in. Dozens of second hand and vintage shops packed into a couple of block radius. You could easily spend two days there and still not rummage through everything. I found a couple of cool Orslow pieces for about $70 each but decided to save my cash.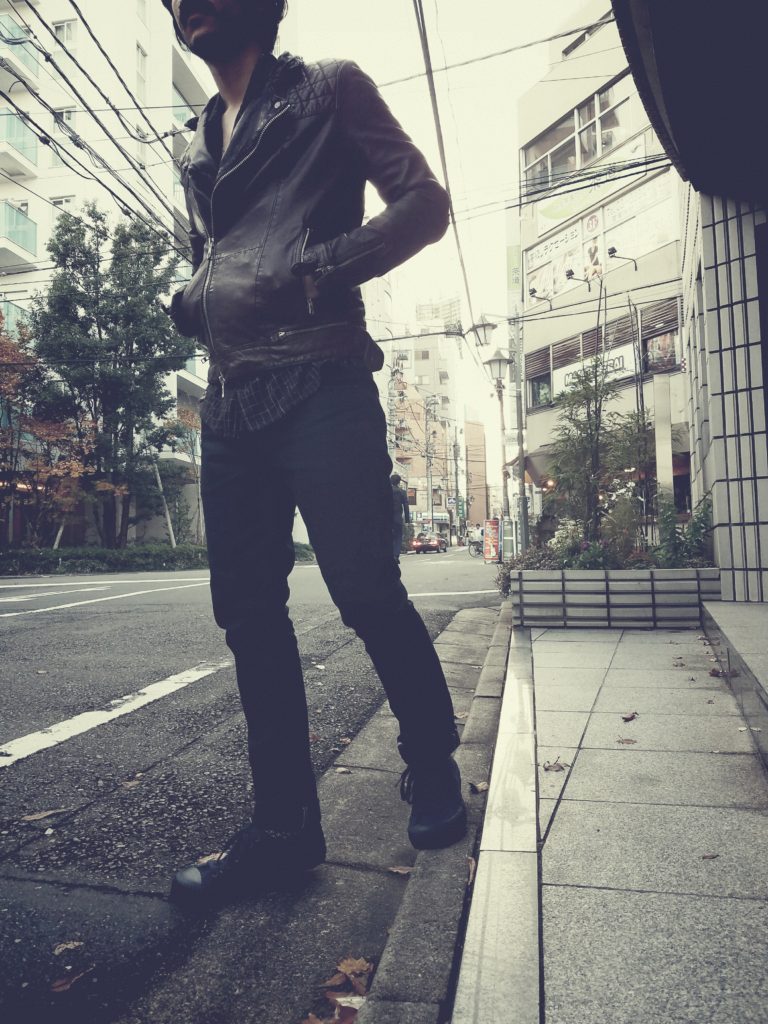 Yokohama
Denimio
If you come to Japan and can't spend all of your time looking for denim, One of the places you should go to is Denimio. In one place they stock about 85% of all the denim I saw on this entire trip!! This place is a denim heads heaven.
The only day I could go to Yokohama (just to see Denimio) happened to be Kinrōkanshahi, Japan's Laborday-Thanksgiving. The crew at Denimio were very kind and actually came in so I could visit! I was so grateful and honored, and I also felt very bad to make them come into work on their labor holiday. I rushed as quickly as I could the whole time I was there, but still somehow managed to be there for 3 hours. Thats how much denim they have! This place is my DREAM closet! I picked up a sick Japan Blue x Denimio collaboration type II jacket and was off to Kyoto. Thank you again to Denimio, I can't wait to visit again!
Rockin my Denimio x Oni Contest 517XX with the crew! See the Oni Battle Log here.
Kyoto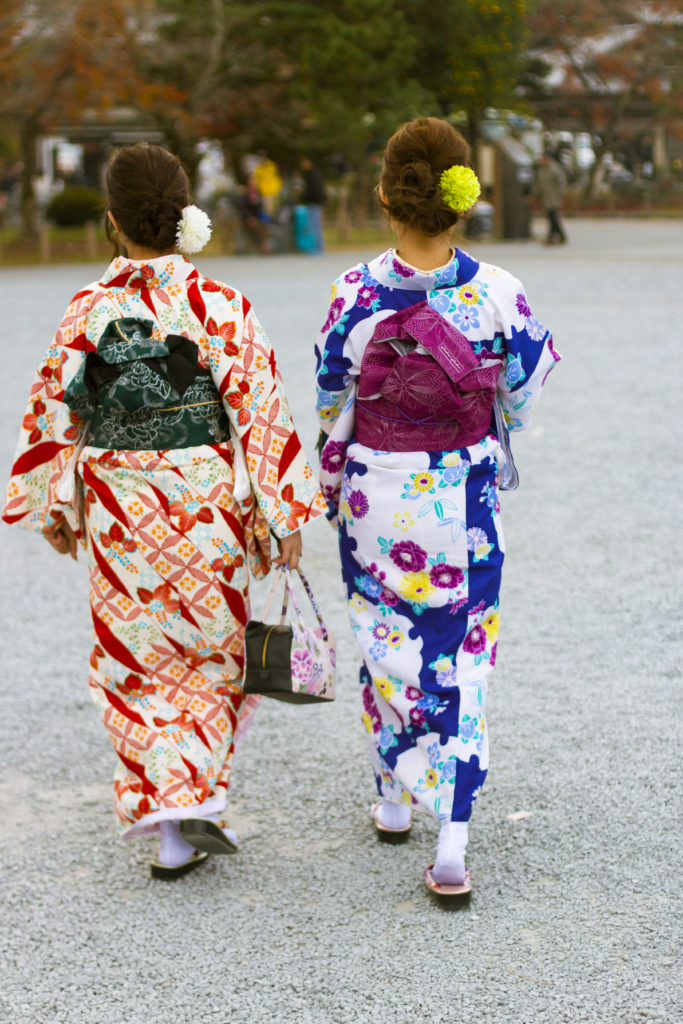 We took a little break from denim, to soak up the beauty of Kyoto and take some photos… of denim.
@Selvedge1 getting some pics.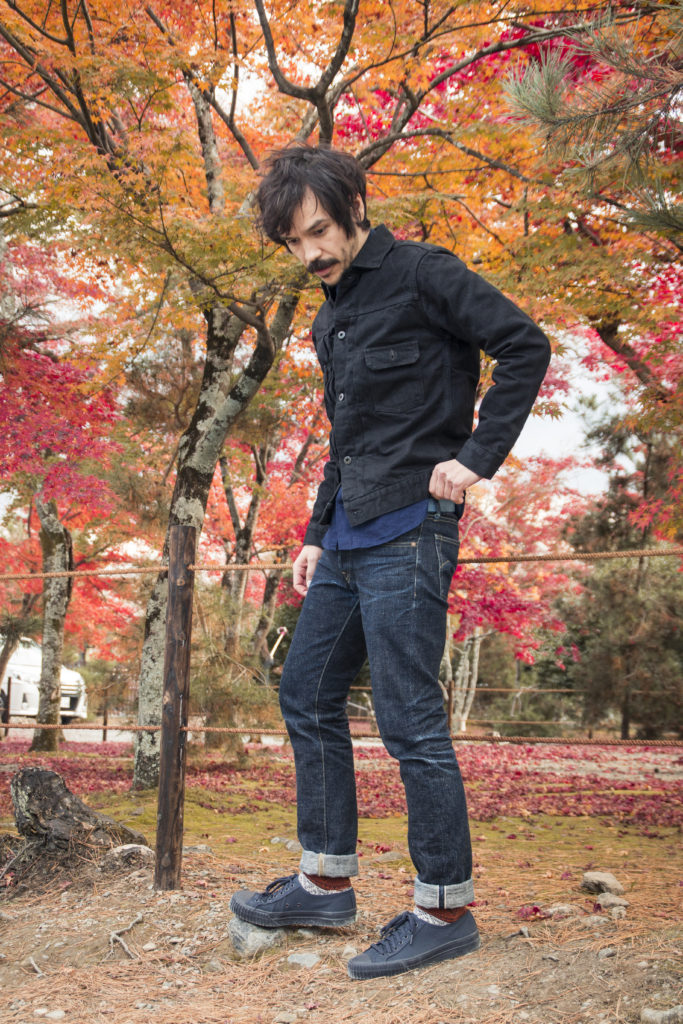 Osaka
We had a very short stop to Osaka on the way to Kojima. Too quick to visit any of the Osaka 5, but it was cool to walk the streets and soak in the energy of a place that contributed so much to the world of denim.
Jeans Street – Kojima, Okayama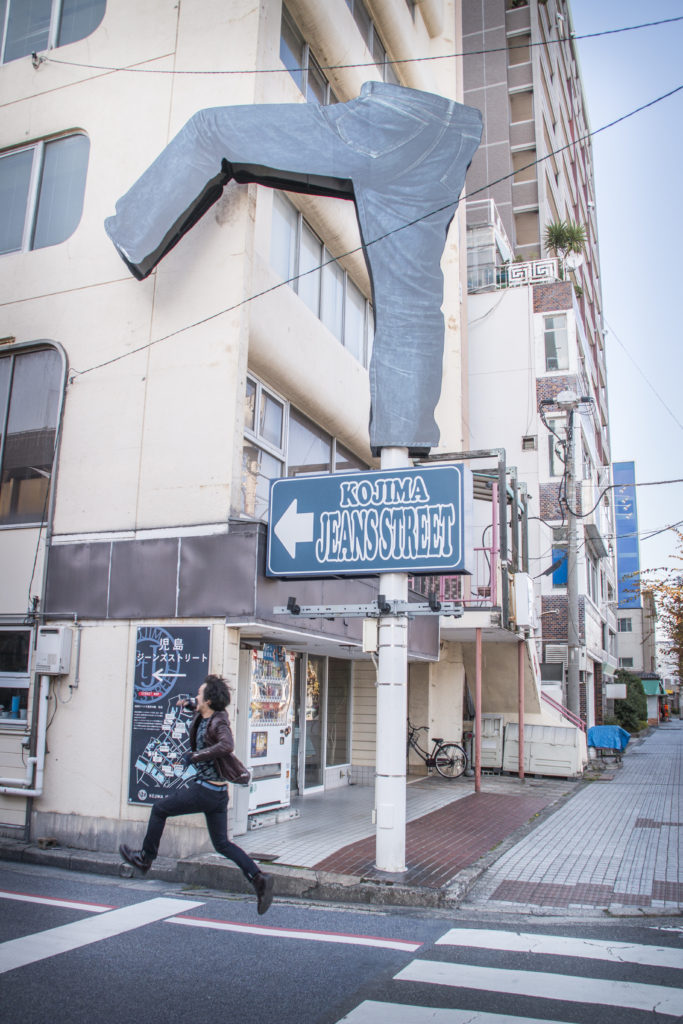 At last! The epic finally!! The Denim Mecca, Jeans Street!!! I don't think I have to describe the excitement @selvedge1 and I had upon exiting the train at the Jeans Street station. There it was, the jeans vending machines, the denim lockers, the denim staircase! We are home.
Ok, so now that we have our bearings… Lets Go!!
Kojima Genes
The first stop was the original Kojima Genes. They offer classic cuts with some nice heavyweight options. A very good value for the price. I have reviewed some of the Kojima Genes x S.F. here.
The Strike Gold / Tenryo Denim
Next stop was the home of The Strike Gold and Tenryo. Under the same maker these two brands have set themselves apart with their ultra slubby and colorful wefts. @selvedge1 picked up a pair of their 5109. I cant believe I passed up the TSG type II jacket! Nest time.
Kamikaze Attack
I was very excited to get to meet Norihiko Kanazawa, owner and founder of Kamikaze Attack. Along with his wife and pup, Kanazawa san runs every aspect of his operation from cutting patterns to running the shop. Very cool people who love what they do. Definitely a brand to support!
We were lucky enough to stop in just as these bad bad boys were being put out. This was the very first batch of the new Kamikaze Attack slim tapered cut, drying after the one wash process.
Japan Blue Jeans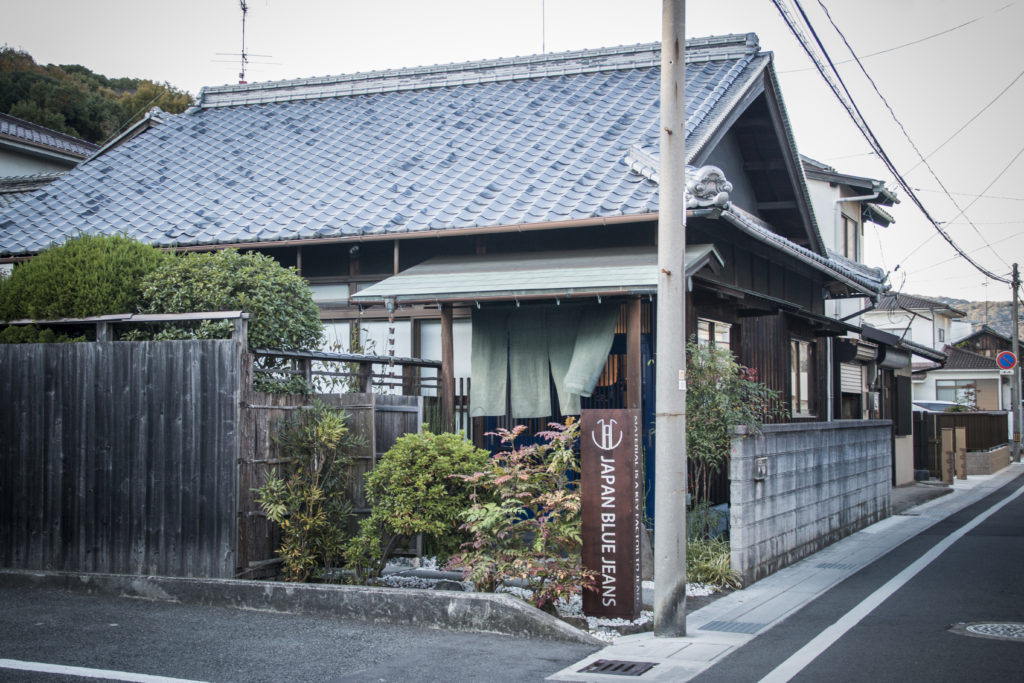 Japan Blue is one of my favorite Japanese Denim brands because of the simplicity and value. I've reviewed a few of their models so far, JB0626, JB512S, JB0601, ODJB006, JB0412
I ended up getting their type 1 black selvage jacket. Essential.
Momotaro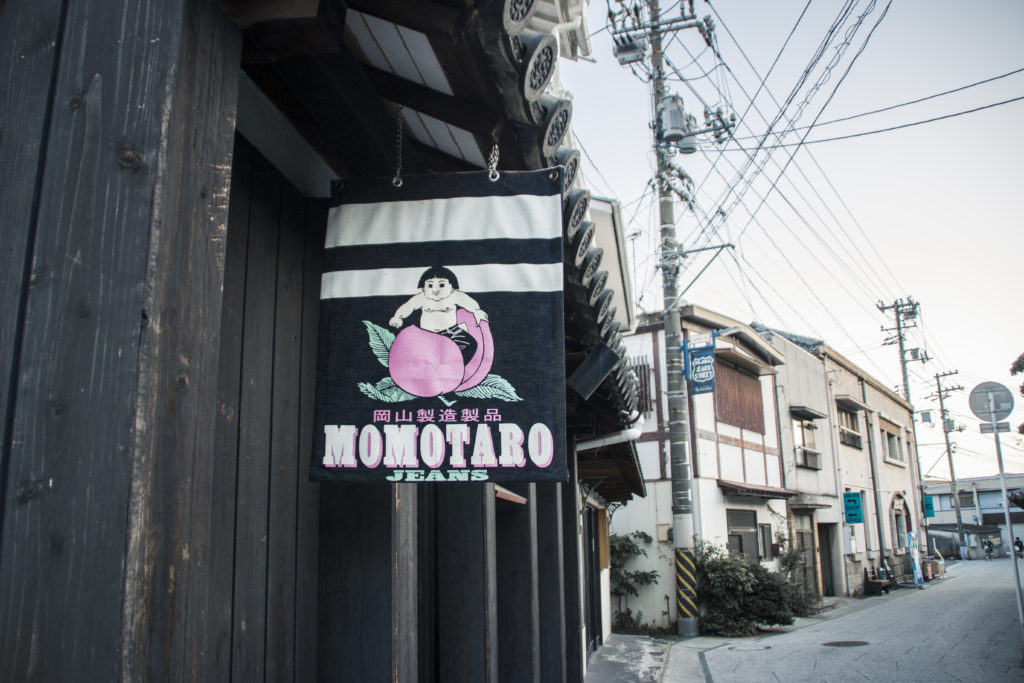 One of the most anticipated stops on Jeans Street was to visit Momotaro's handloom and the home of their Gold Label ($2,000) jeans. I just wanted to touch the denim first hand! But sadly the Momo shop that had the loom was closed :(. For everyone going to jeans street looking for the hand loom, be aware that there are two Momotaro shops. Luckily the other Momotaro was open!
Pallet Life Story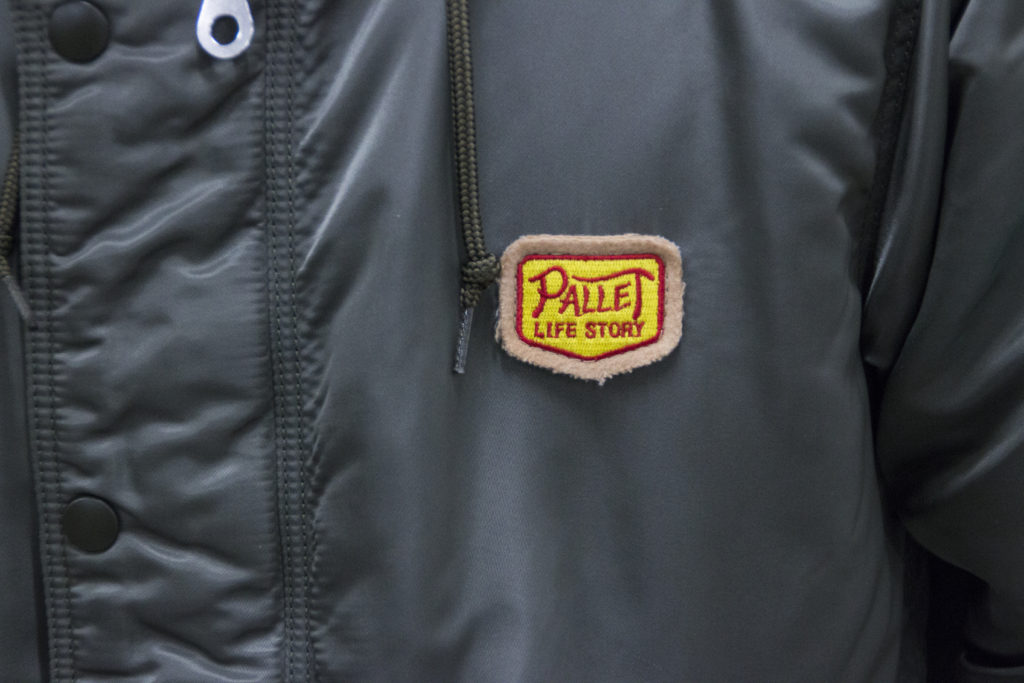 One new discovery I made on Jeans street was Pallet Life Story. I really dig the Jackson Pollock inspired patch!
A nicely faded before and after comparison.
An Insta story moment.
Yoshi, one of the owners of Pallet Life Story was super cool and took us to his factory to give us a tour!!
Bitow Co.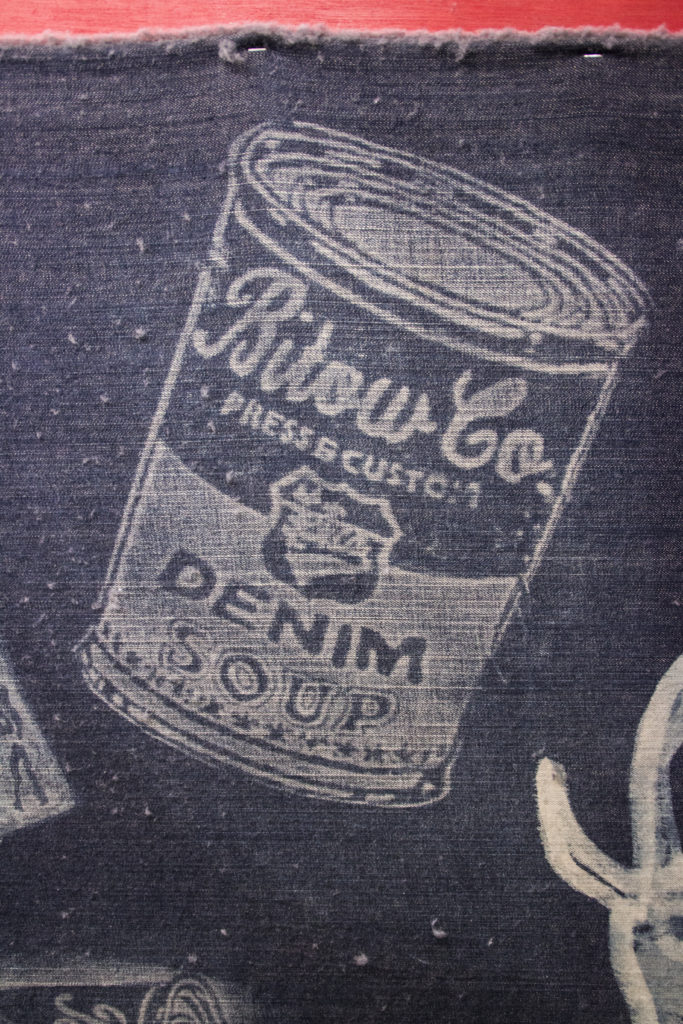 The Bitow factory in Okayama, not only sews Pallet Life Story denim but hundreds of other Japanese denim brands as well. I can't say the names of the brands but I promise you it was impressive.
Last dinner in Japan 🙁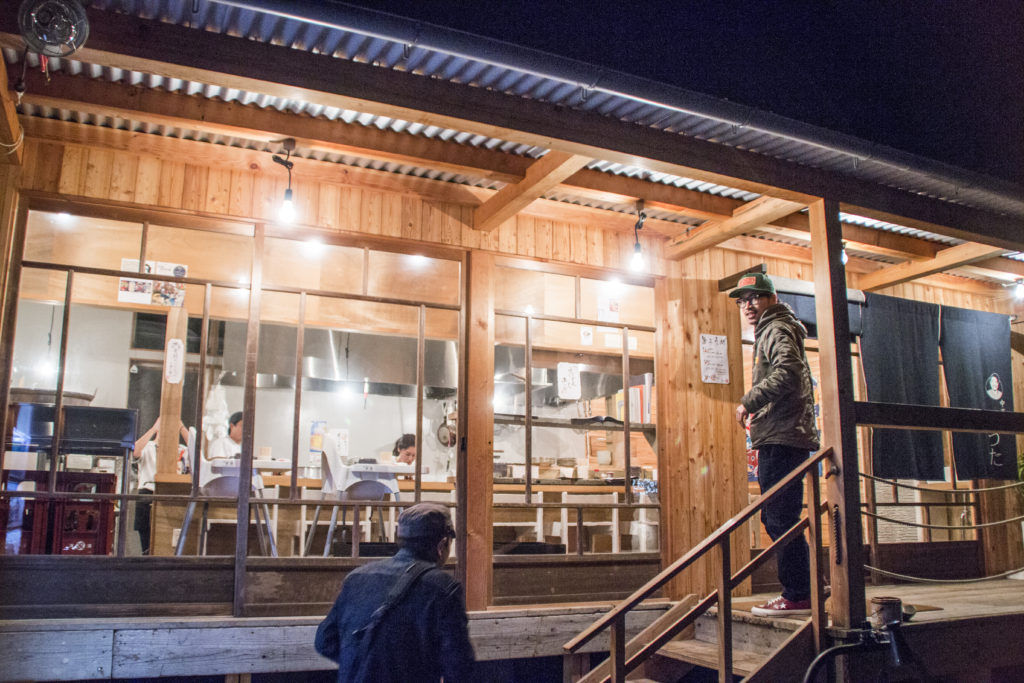 Yoshi took @Selvedge1 and I out for our last dinner in Japan. It was Amazing. The perfect meal to end the perfect denim hunt of Japan.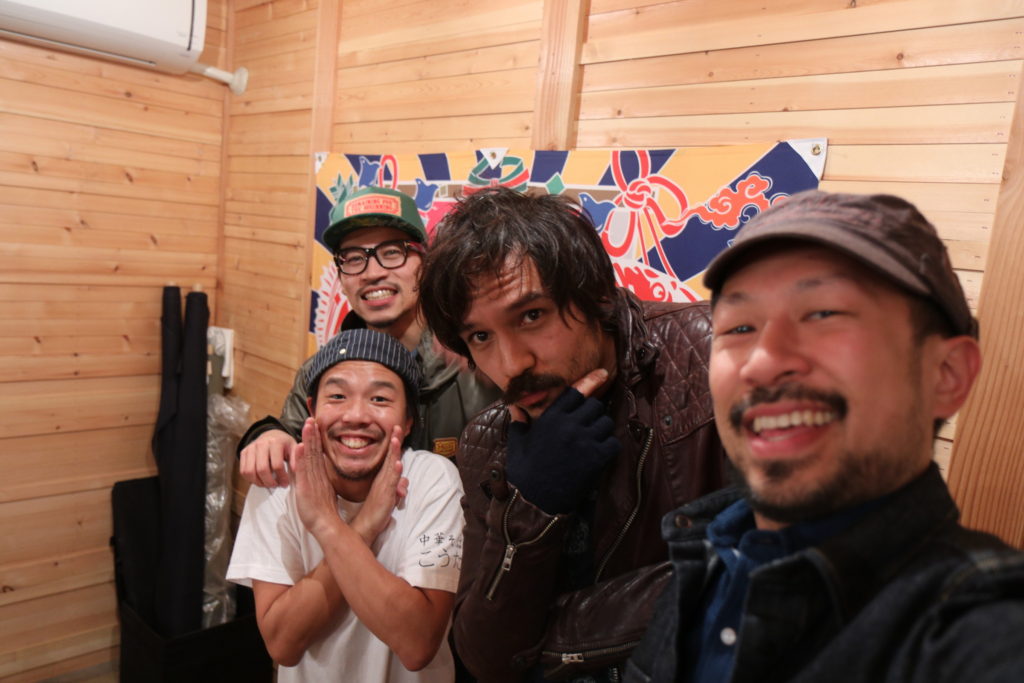 So many places I wasn't able to see, but at least I have some to look forward to next time!!
~ The Denim Hound 6-23-17