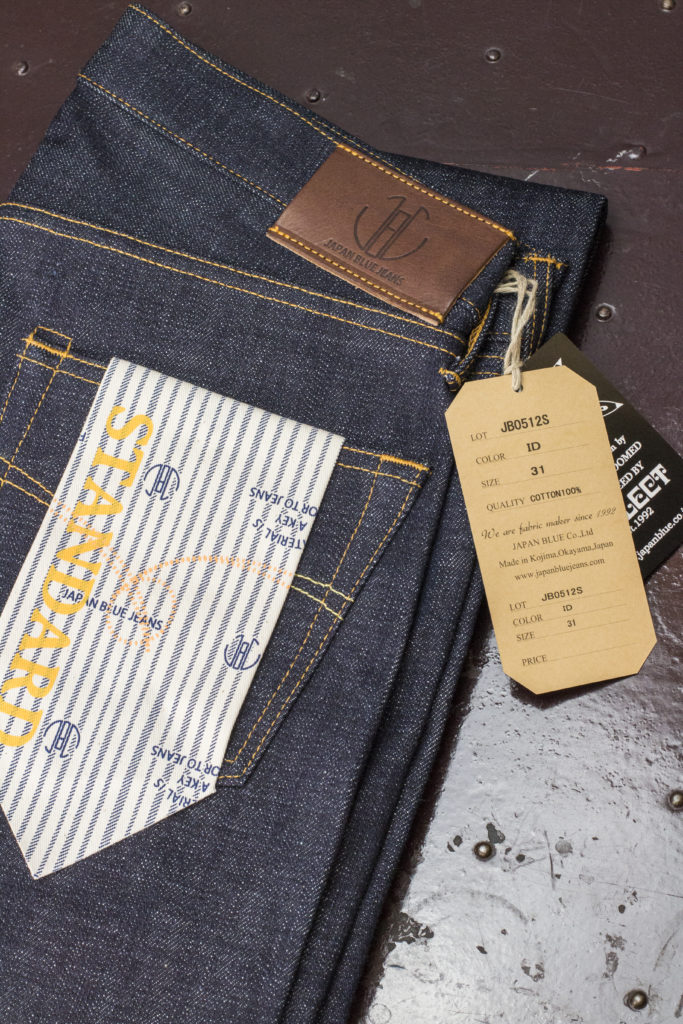 Because I'm constantly breaking in new denim I have been feeling the urge more and more to keep it loose. I've never been a fan of baggy denim (excluding the 90's lol) but I've been making a point of trying to put some standard cuts into my rotation. Here I'm testing out some of Japan Blues JB0512s Standard cut. If you would like to read an in depth brand spotlight on Japan Blue click here.
Cut: A high rise with a roomy top block and full leg with a nice taper.
Mesurements (size 31): Waist 33.5″, rise 11″, back rise 15.7″ thigh 12.25″, knee 9″, hem 8.1, inseam 34.5″. Verly little shrinkage with hot soak, about 1-2%.
Fabric: Sanforized 16.5oz U.S.A x Australia Cotton Vintage Selvage sourced by Collect Co. from Shinya Mills. Indigo warp and white weft. Rope dyed with pure indigo with a red-cast, by Rampuya. A low tension weave done on old shuttle looms. Nicely rough and very solid feeling denim. A slubby warp and weft give this fabric a beautiful crosshatching pattern. This reminds me of a more heavy and slubby version of their flagship 14.8oz Vintage Selvedge. After first soak the texture really comes out, especially the hair.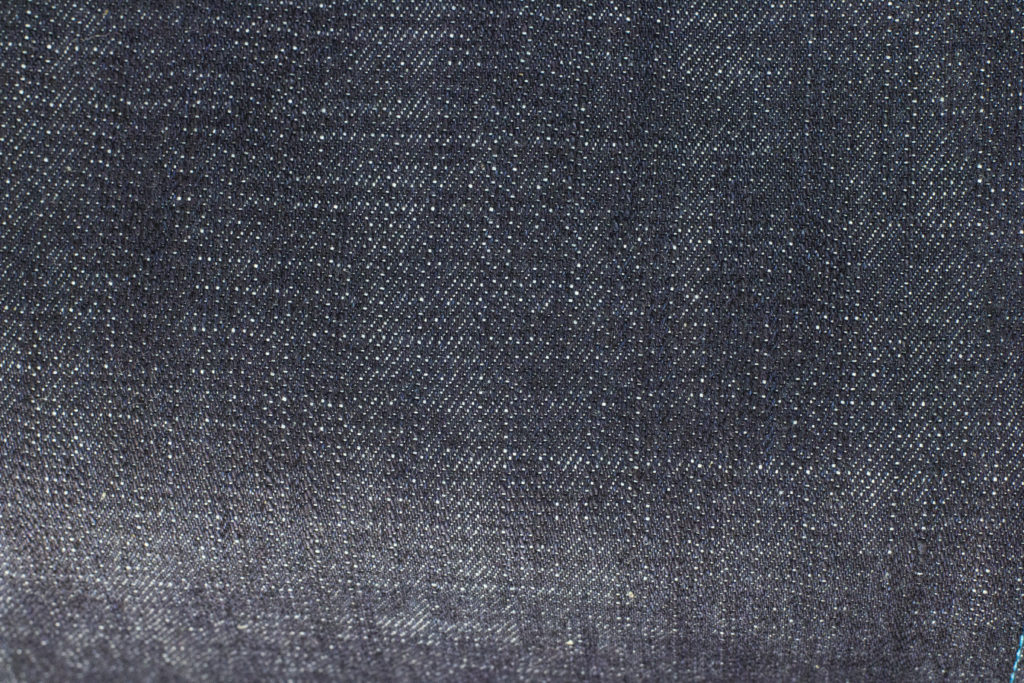 Details:
Blue inseam stitching
Tanner Goods leather patch
Heavy, Japan Blue striped pocket bags
Japan Blue two tone yellow and orange pocket arcs
Orange poly stitching
Japan Blue branded, Original Antique Gold rivets and hardware
5 button fly
Red line on white selvedge ID
Peekaboo selvedge ID on the watch pocket
Bar tacked back pockets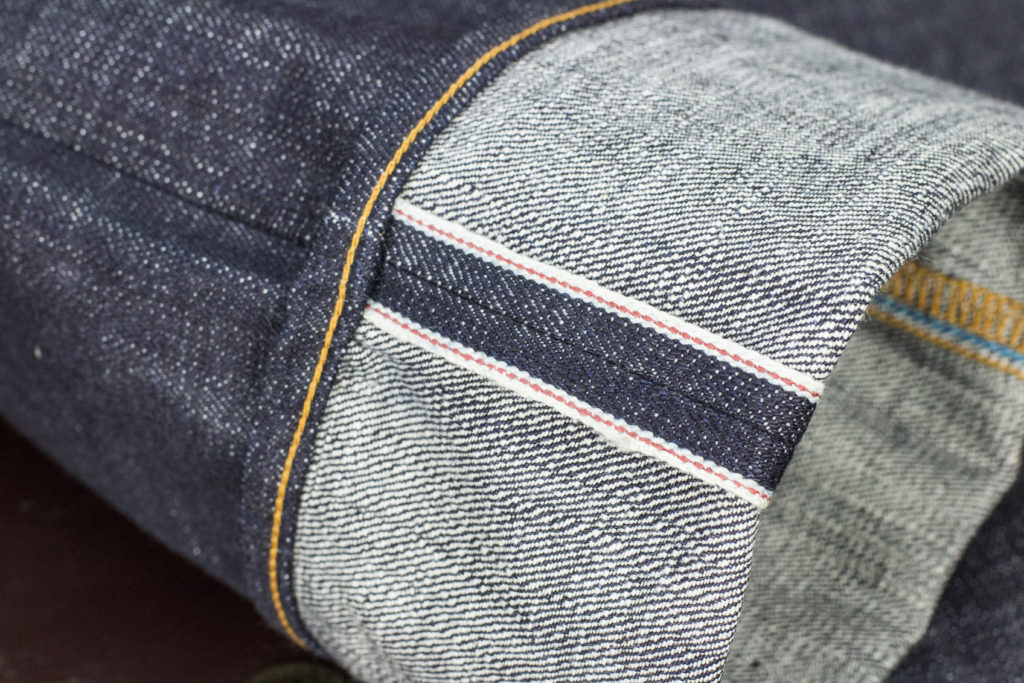 First Impressions: The denim is really great and is an amazing value. The straight cut is very comfortable but still flattering, especially after the denim breaks in and settles. The color of the stitching and pocket arc design make for a slightly bolder contrast against the classic dark indigo. This will become more subtle as the denim fades and becomes lighter in color. Another go to pair by the brand that delivers high quality jeans, made in Japan by experts, at a very good price. This pair will hopefully be kicking around my wardrobe for the next 20 years.
Avaiaible at Denimio
~ The Denim Hound 4-19-17