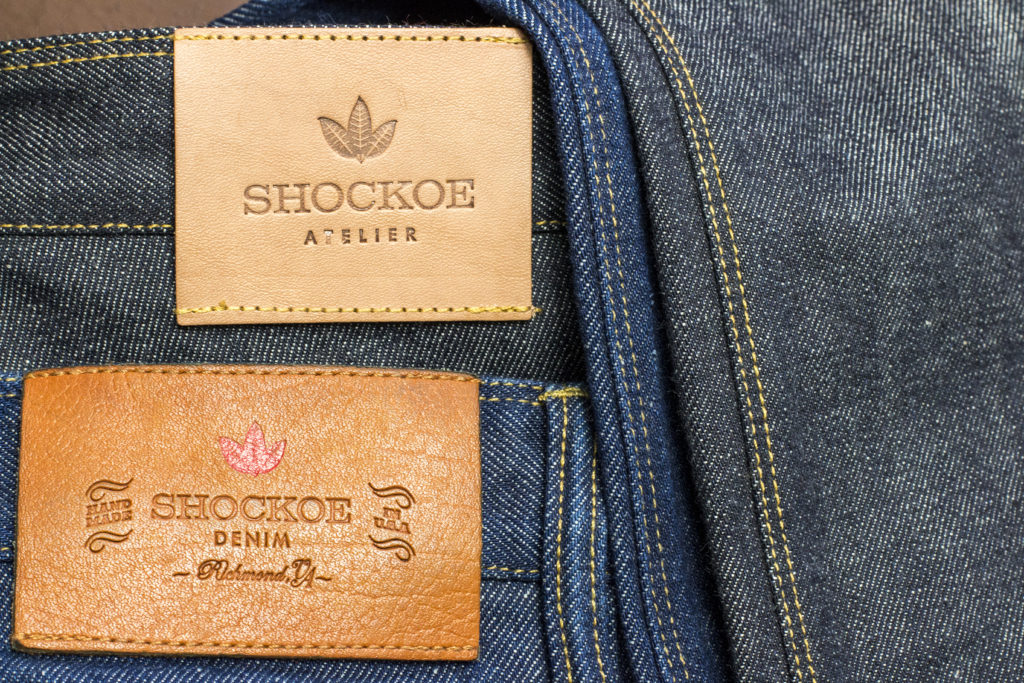 Shockoe Atelier started in 2014 and is quickly becoming one of my favorite American made denim brands. The family owned and operated company located in Richmond's historic Shockoe Bottom, was once the bustling center for tobacco and cotton traders. Each piece is crafted by hand and takes about two hours. The Shockoe showroom resembles an artists loft, where you can actually watch a pair of world class jeans come to life! If you're not in the area, they have an online shop. My jeans were shipped and received in under a week. On top of that, they are really cool people and have a genuine love for denim.
I first came across Shockoe Atelier on Instagram. I noticed the below pic, and the inner back pocket detail caught my eye. "Ooooh, that would fade nicely" I thought to myself. I also really liked the look of the various fabrics they were using, which I would later come to find came from Collect Mills, Kuroki Mills, and Candiani.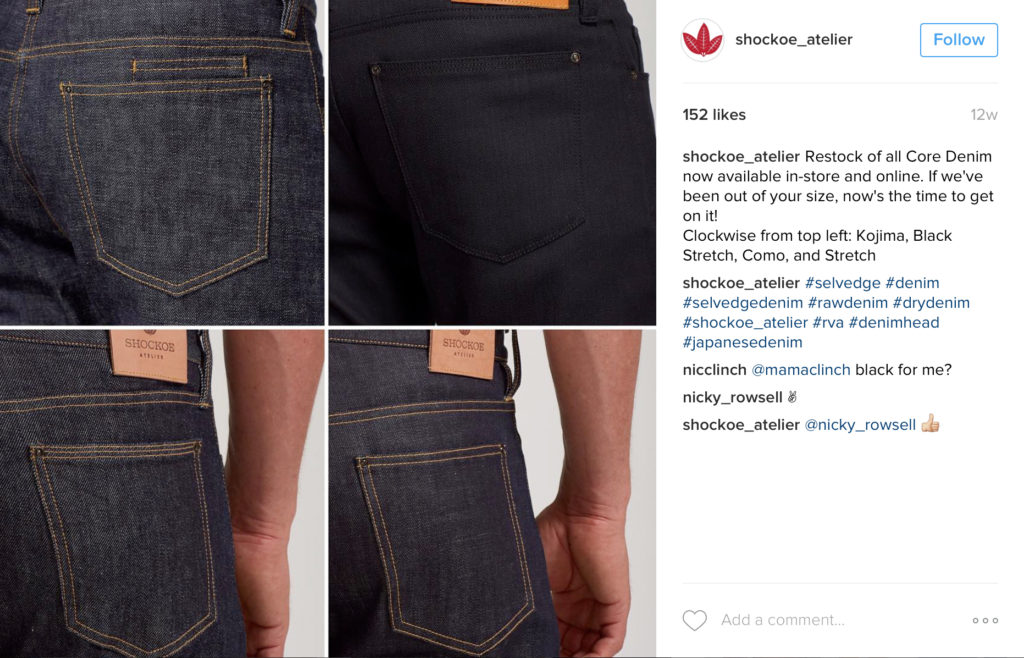 I ended up ordering a pair of their Deadstock Dungarees and Standard Kojima. At first I ordered the wrong size online but was able to easily call them and straighten out. I got a chance to talk with Matt Rho who was very friendly and was happy to answer any questions I had.
Here, I have the distinct pleasure to review two offerings from Shockoe Atelier.
~ The Denim Hound 6-7-16