For most of us, Levis was the first brand to represent quality, long lasting denim. Maybe your dad or uncle going on about how "they don't make em like they used to." Maybe through films and music. Levis are usually the first thing people learn about jeans.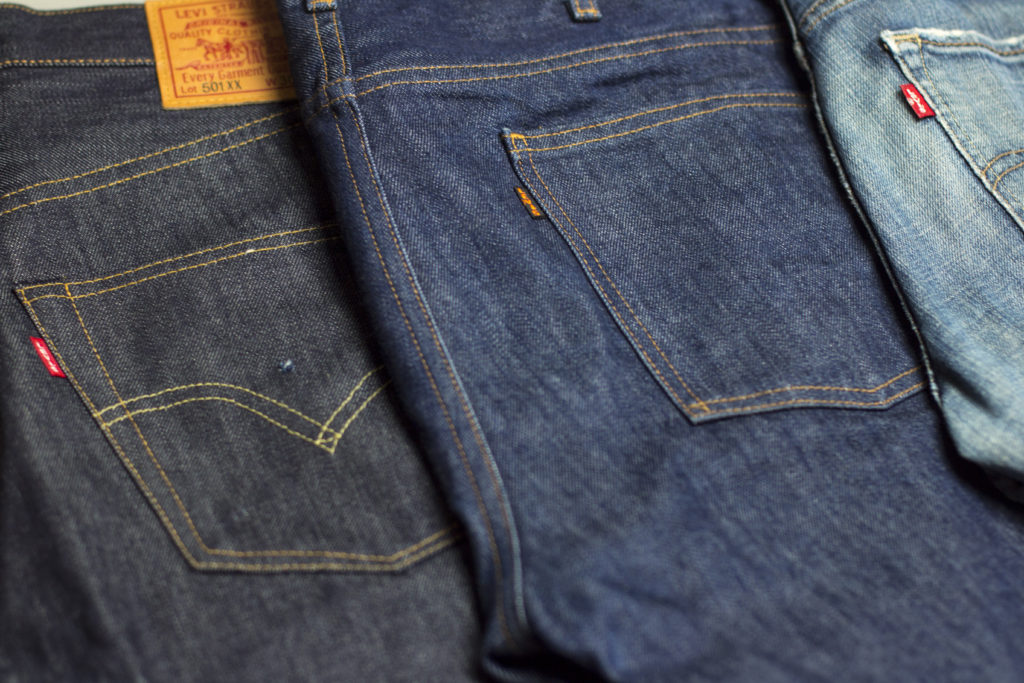 My love of denim began in the 80's when I met a kid at school who wore a black t-shirt, slim indigo Levis cuffed high, black and white Converse All-star's and a digital watch. It was the first time I've ever seen a kid wear a watch …it was the first time I saw Levis. He listened to the Beastie Boys in a walkman and didn't talk to anyone. He was the coolest kid I'd ever seen.
"Why don't I have a Walkman? Who are the fucking Beasties Boys?!" I thought about it seriously. I was too young to understand that when my parents divorced a year or so before it took everything my mother had to raise my little brother and I. She was busy worrying about how to close the gap between my fathers child support and our bills. I was so disappointed when I got black acid wash stretch pants instead of 501's. Payless knock offs instead of Chuck Taylors.
In the late 80's I got really into glam rock, leather pants and jackets. I didn't like when leather would look too clean and new. I didn't yet know the word patina. Obviously leather clothing was out of the question for a child.
By the time the 90's rolled around I was a full blown skateboarder who loved garage rock and gangster rap. I finally got my first pair of Levis. A dark black warp with a white weft. I wore them every day for a couple of years until I grew out of them. As the 90's rolled on I got into shopping at army surplus stores. Camouflage cargo pants, scratchy cotton tees. I wore one shirt and pair of pants at a time watching them get softer and softer until they slowly dissolved away completely.
In the mid 2000's I picked up a pair of Levis 501's super skinny and it slowly rekindled my current obsession with denim fabric and watching it age.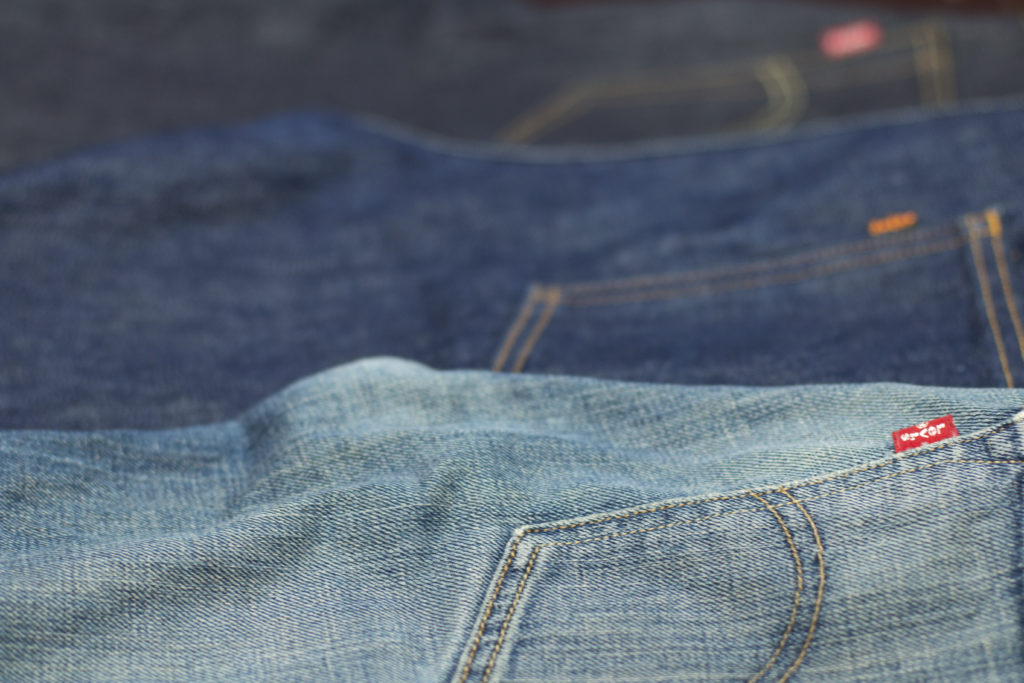 Here I have reviewed two of my favorite incarnations of these legendary jeans.
Levis Vintage Clothing 606 Super Slims