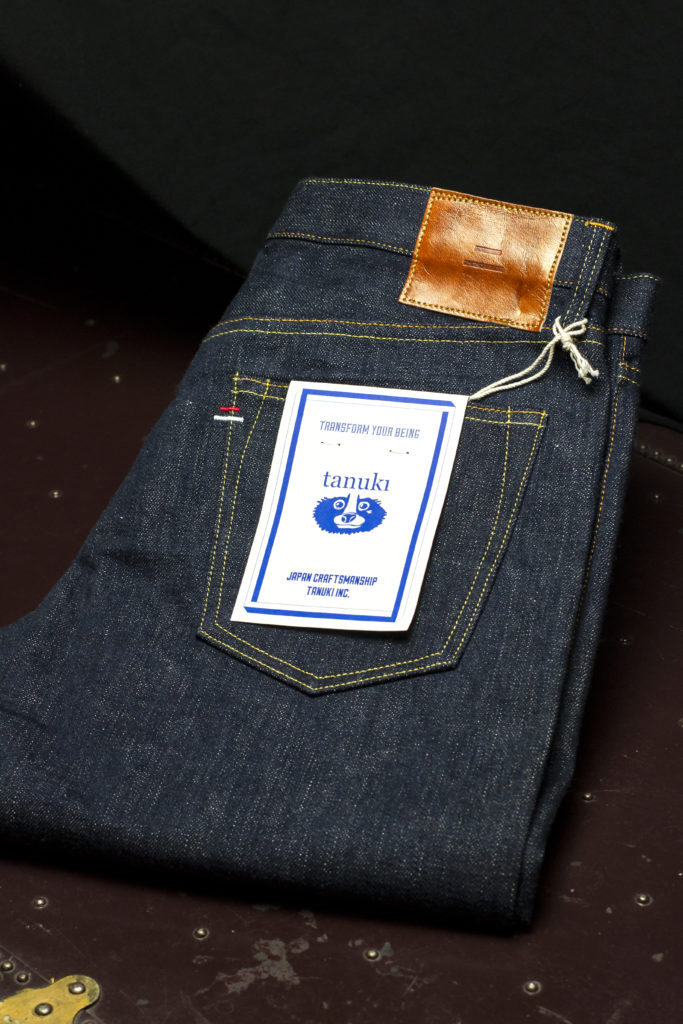 Today, I have the honor of being the first person to review Tanuki Inc. and their NS1 (Natural Indigo) model.
Fabric: A 16.5oz, thick, low tension, unsanforized, loom state denim. It is made of 100% Texas cotton, one of the best cottons to use for a low tension weave. Rope-dyed with natural indigo from India made exclusively for Tanuki. Usually with natural indigo the yarns are dyed to the core. The rope dying process used here, ensures this natural indigo fabric will still have high contrast fades. Moderate to high amount of slub, nep and hair. The exact specifications of manufacturing process of the fabrics and the dye is not disclosed.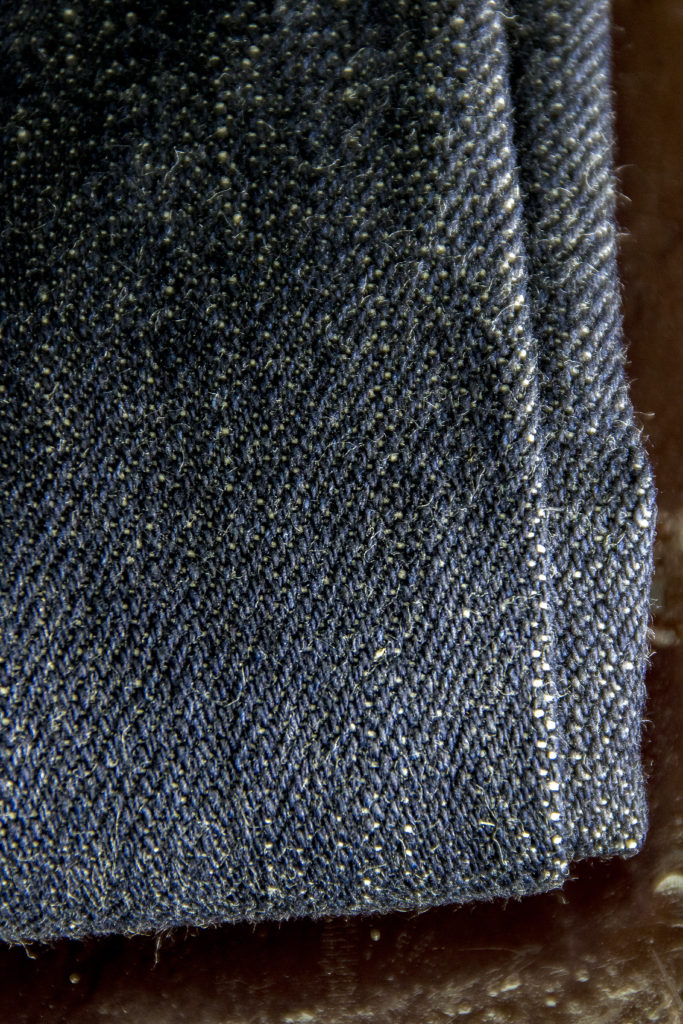 Cut: Tanuki's slim cut. It has a roomy top block with a mid rise and tapers generously from the thigh to hem.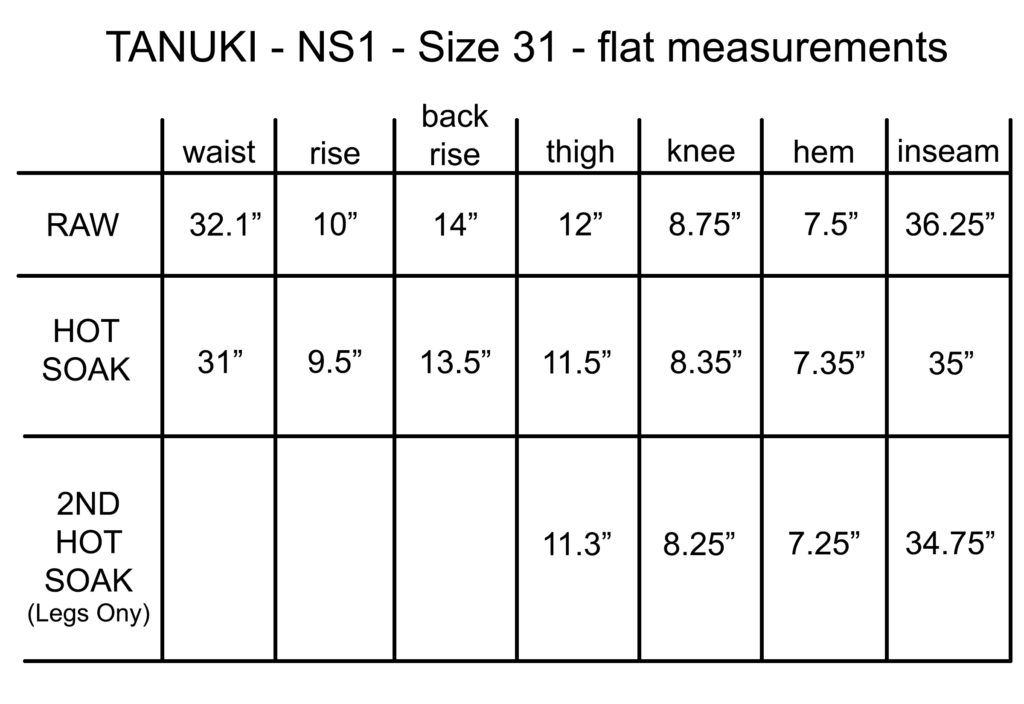 One thing that I have never seen before with denim, when I hot soaked it the water did not turn blue or green. It turned BURGUNDY!! It looked like someone poured a whole bottle of red wine in the tub. Luckily it did not stain the beautiful white selvedge ID.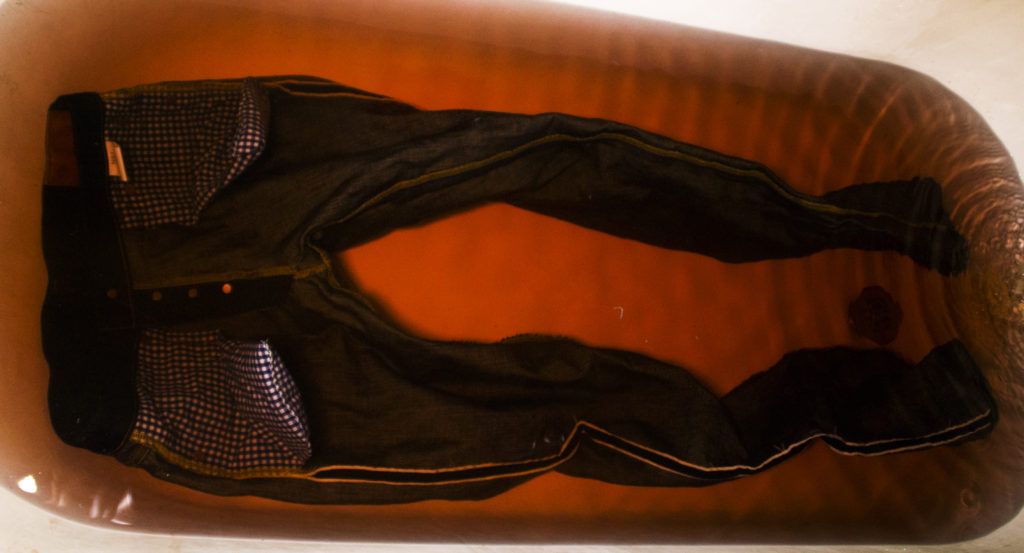 Before (left) and after (right) two hot soaks.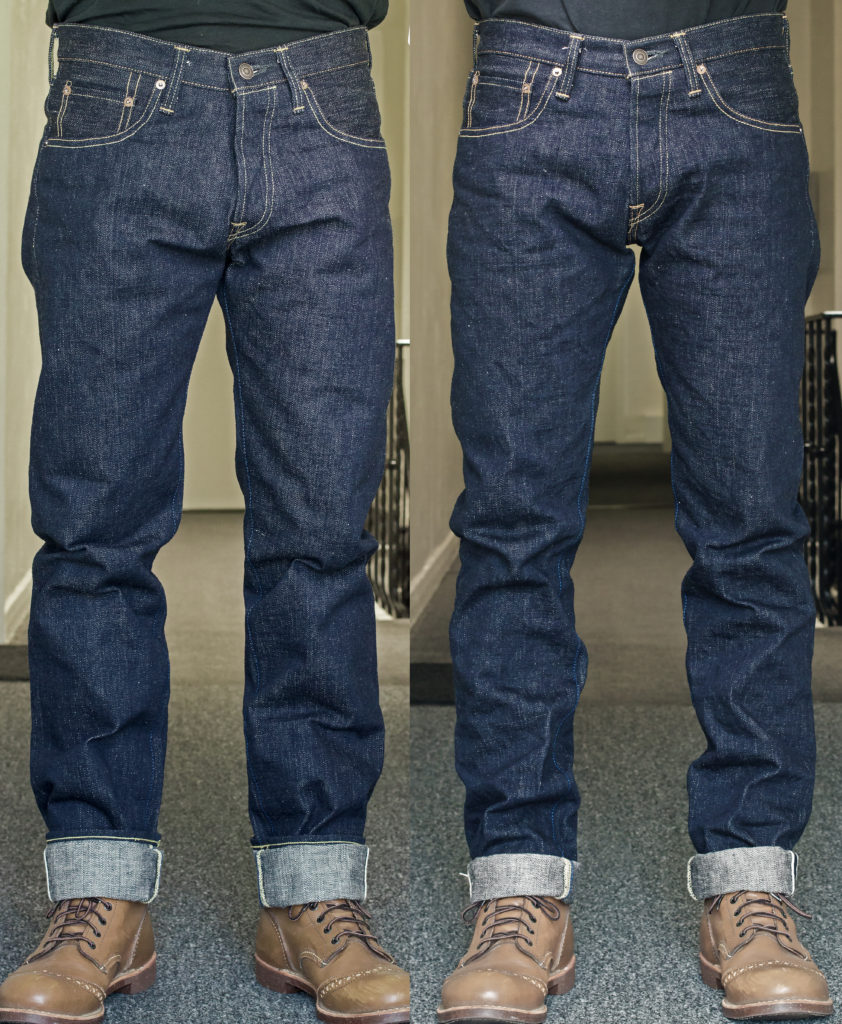 Details:
White selvedge ID
Custom engraved buttons
Raised belt loops
Copper and yellow stitching
Cobalt blue stitching on the inseam
Blue gingham pocket bags
Bottom of back pockets reinforced with blue gingham fabric
Hidden rivets
Hidden selvedge ID on watch pocket
Red and white Tanuki logo embroidered on back pocket
Chainstiched hem, waistband and yoke
The head of Tanuki says, "Tanuki is like river of indigo, our source is indigo but like liquid we transform and go around obstacles, like stones." The blue line on the inseam represents this concept of the river in the design of Tanuki products. 
First Impressions: Wow! Even with all that has been said about how great this denim is, I was still impressed when I first held it in my hands. A very well balanced combination of slub, nep and hair. Not one element overpowering any other. A very thick, ridged and ruff hand. Impeccable sticking and construction. Just the right amount of details to make it interesting but not get in the way of this beautiful denim. If I had to compare it to any other denim, I would say it is almost like Oni's XX fabric but dyed with natural indigo, although that comparison would just be a starting point for describing the denim. I am very excited to start wearing and breaking them in. I know it will get even better and more interesting as time passes.
Tanuki NS1 are available at Tanuki's website. I highly recommend you go pick up a pair!
A very special thank you to Tanuki!! I will keep you posted on the progress. ~ The Denim Hound. 7-13-16