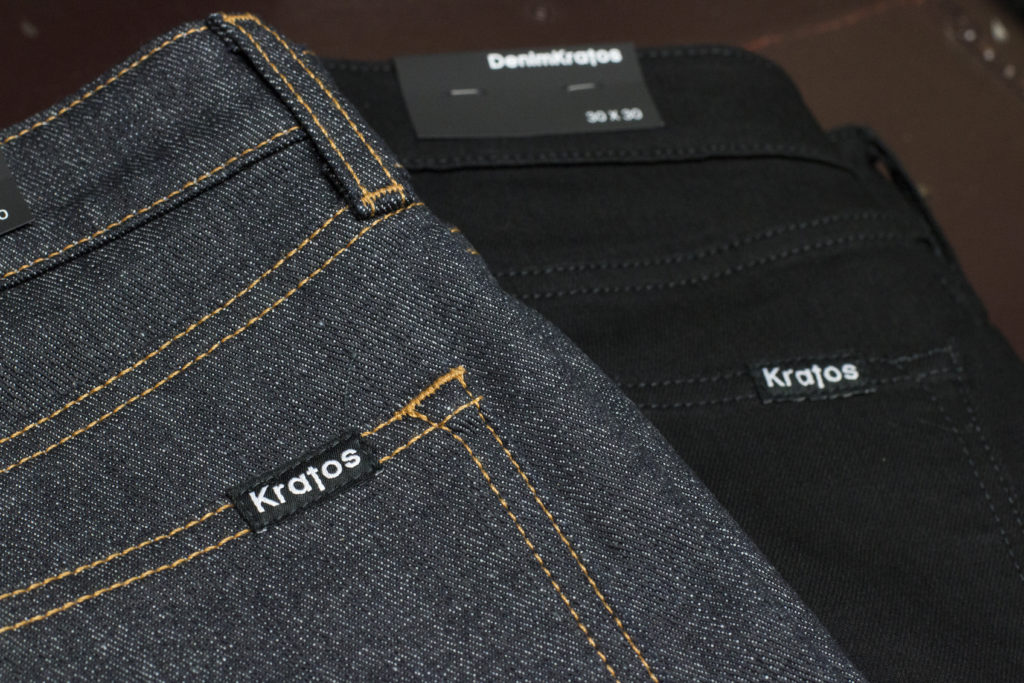 If you know me or follow my reviews, you know how I roll. I'm all about that top shelf Japanese selvedge life. That being said, I like to think that I am NOT a denim snob. I can appreciate good quality work anywhere I see it. DenimKratos just launched about three weeks ago. A brand new baby into the family of raw denim. Sure, like all infants, they have much to learn and plenty of mistakes ahead of them. But this baby is eager to learn and off to a great start already.
DenimKratos is a family business out of Los Angeles, CA, run by Jerry and Olivia Chiu. They have teamed up with Anh Vu-Lieberman on board as their designer. Anh was previously a designer for DSTLD.
I met with them at Cafe Midi in American Rag Cie and talked about their background and goals for the brand. What really struck me the most is their commitment to first, making the best quality denim possible, and second making that denim available for the lowest cost possible. They want to build a brand for the long haul and have long term customers in mind, rather than making a quick buck.
"We want to get people who may not be 'Denimheads', for lack of a better term, into better quality jeans. College students, early twenty somethings, or people just getting into raw denim, we want to make something that they can afford. Quality jeans they can wear and love for years to come. Something that lasts and has a unique character all their own." Jerry explained over coffee and a delicious looking pastry.
I think this is the goal we want all denim brands to have, and the good ones do. So let's see what it all adds up to and how their vision materializes into reality.
Here I am reviewing their; Astikos Raw Slim Fit, Dynami Raw Straight Fit, and Marad Skinny Black Denim. The Astikos and Dynami are the same denim with two different cuts, essentially a skinny tapered and slim straight.
The Astikos Raw Slim Fit and Dynami Raw Straight Fit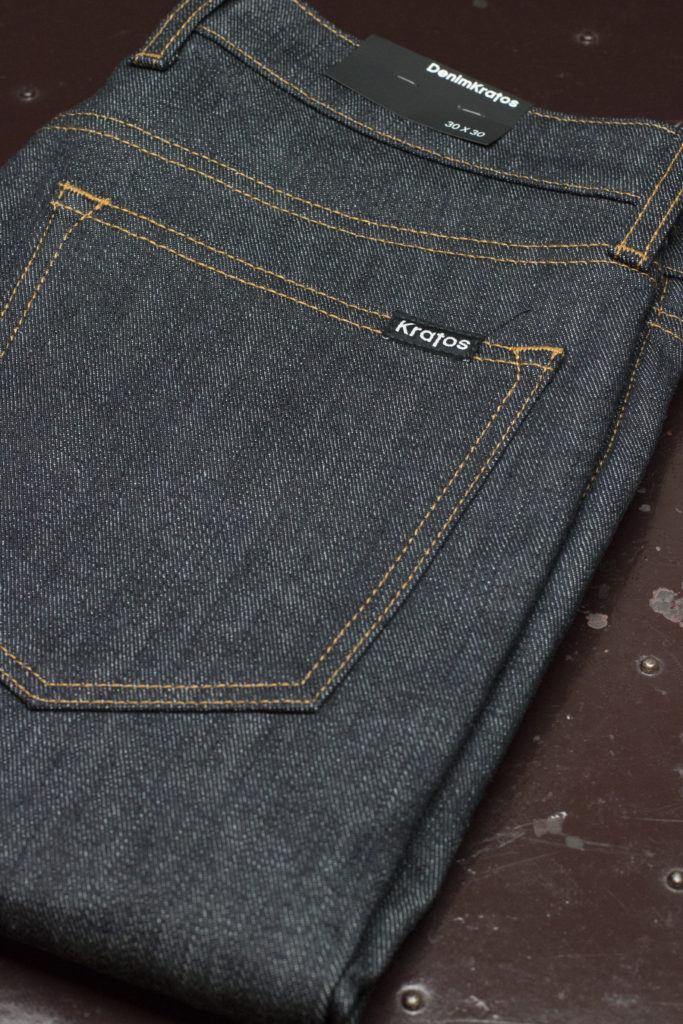 Measurments (tag size 30 x 30): waist 32″, rise 10″, back rise 14″, thigh 11″, knee 8″, hem 6.25″ inseam 30.5″
Fabric: 12oz sanforized Cone Mills non-selvedge. 99% cotton, 1% Spandex (cotton wrapped)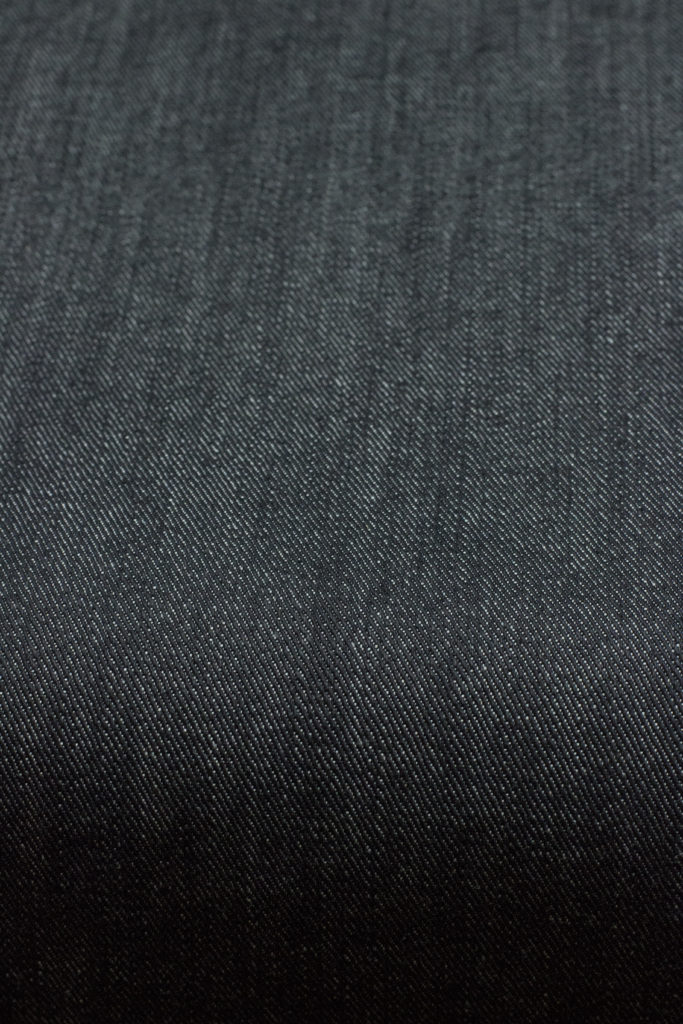 Here is a picture of before (left) and after (right) a warm wash with Woolite Dark.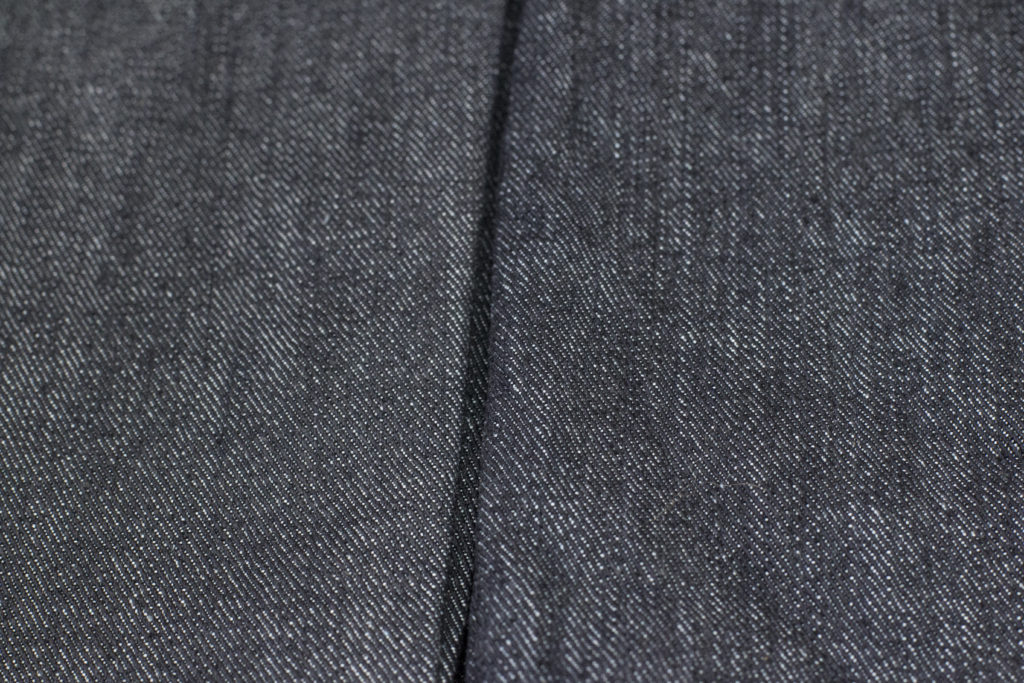 Details: 
Cotton wrapped poly thread copper stitching
Large all American herringbone weave pocketing
Pocket bags sized for mobile phones
Heavy duty #5 YKK zipper
Custom copper top button
Copper rivets
Bar tacked back pockets
2 ply waistband
Chain stitched waistband, yoke, watch pocket, back pocket opening and hem
Double felled inseam
Small Kratos tag on back pocket
First Impressions: I have to say, before I tried these jeans out I was skeptical. I am not a big fan of stretch fabrics and the non-selvedge factor wasn't helping me cozy up to the idea. But it was Cone Mills denim so I held my reservations until I could get a closer look. I have to say I am surprised and impressed. The stretch factor is very minimal, just enough to be a bit more comfortable than non stretch but didn't have that springy, "jeggings" feeling. Plus it is cotton wrapped spandex so it still has that raw denim hand. What I really like about these jeans is the vertical streaking pattern created by the slightly uneven texture of the denim. The stitching also seems to be up to par. The only thing I noticed off the bat that could use a little improvement is the top button. It had a "rattley", loose feeling with a bit of a hollow sound when tapped which made it feel less than solid. But time will tell if it is going to last the life of the jeans. It looks cool though.  All in all it's a simple and solid pair of jeans. Right now (until the 6th of Sept.) they are only $40!!! $80 after the sale. A much better investment than something you would get at a fast-fashion shop.
Fit: For me, this cut is the perfect skinny jean. Slim in all the right places and very comfortable.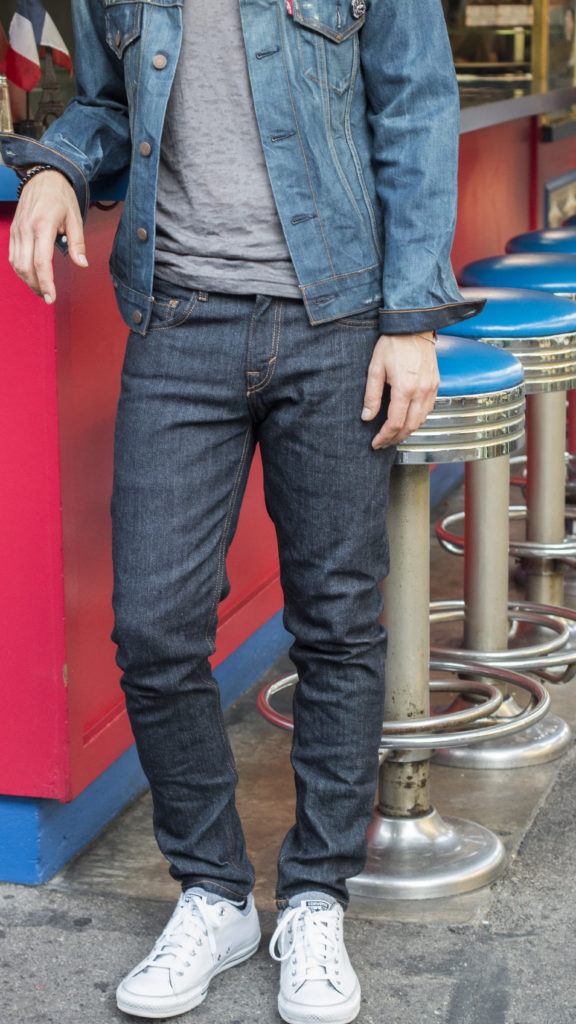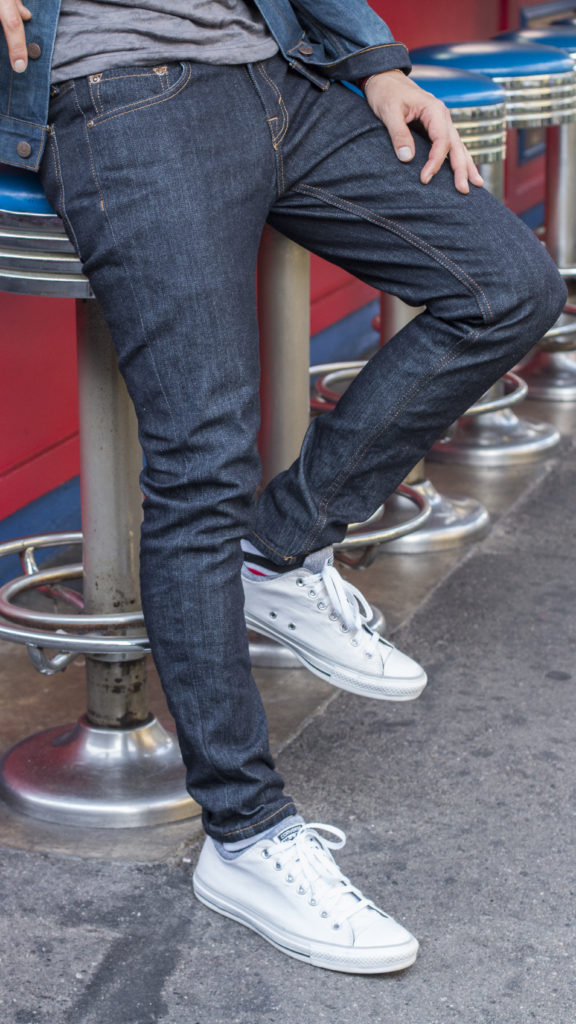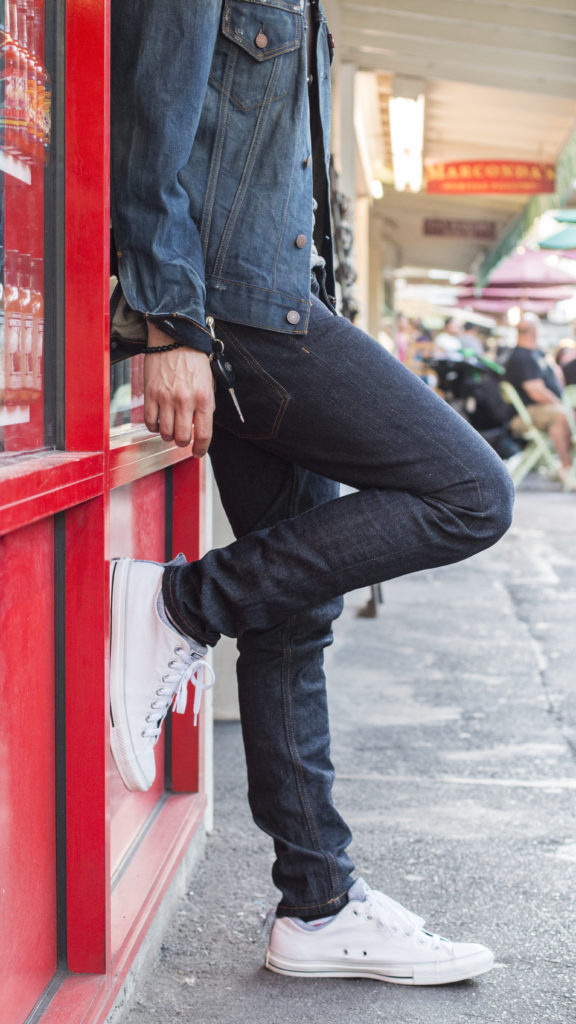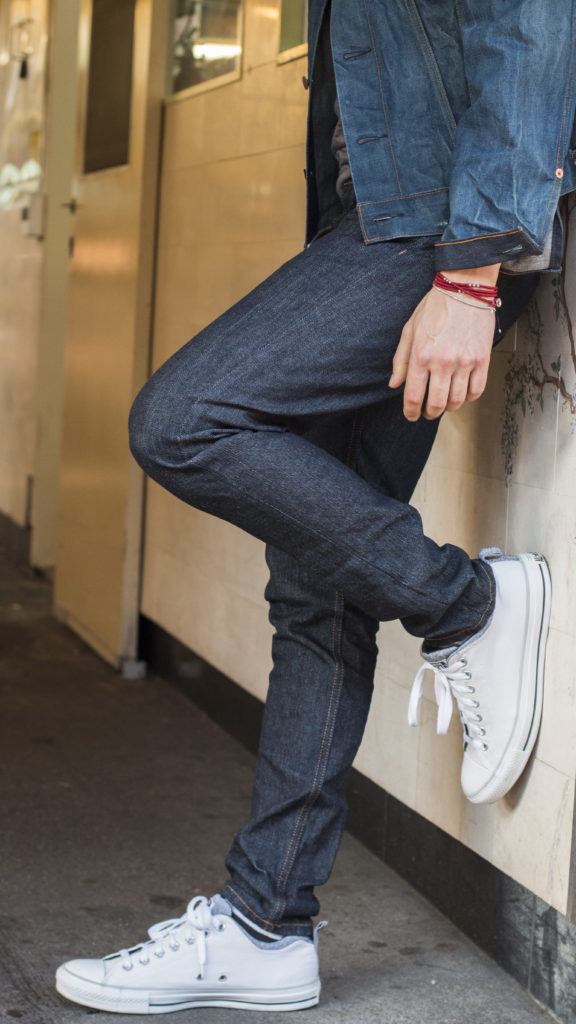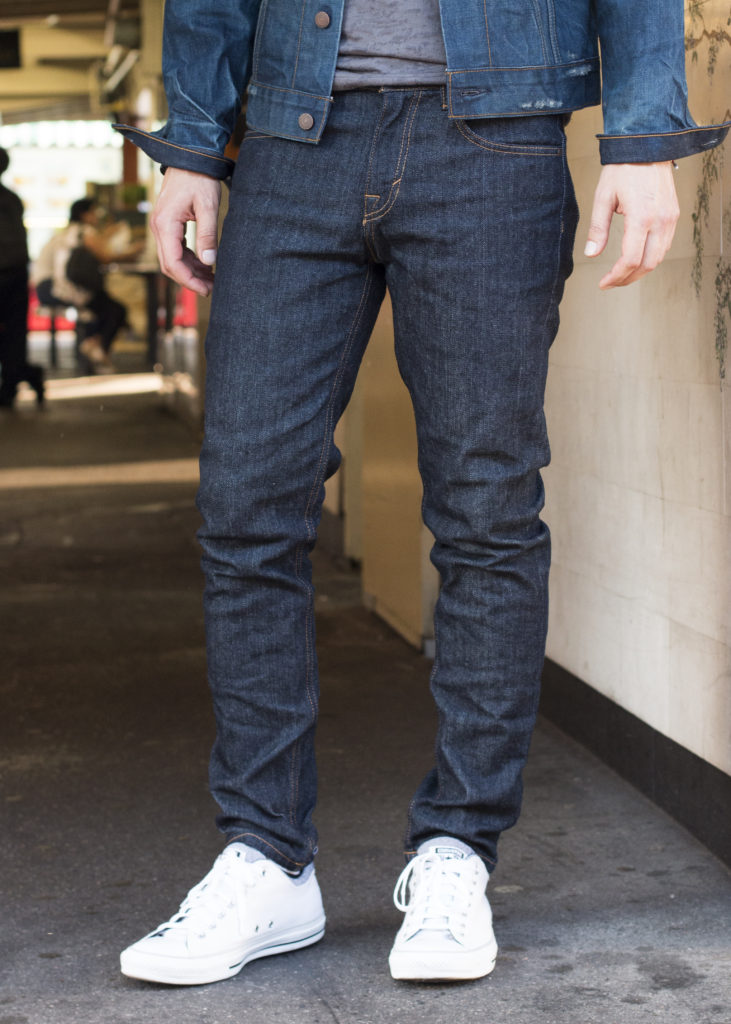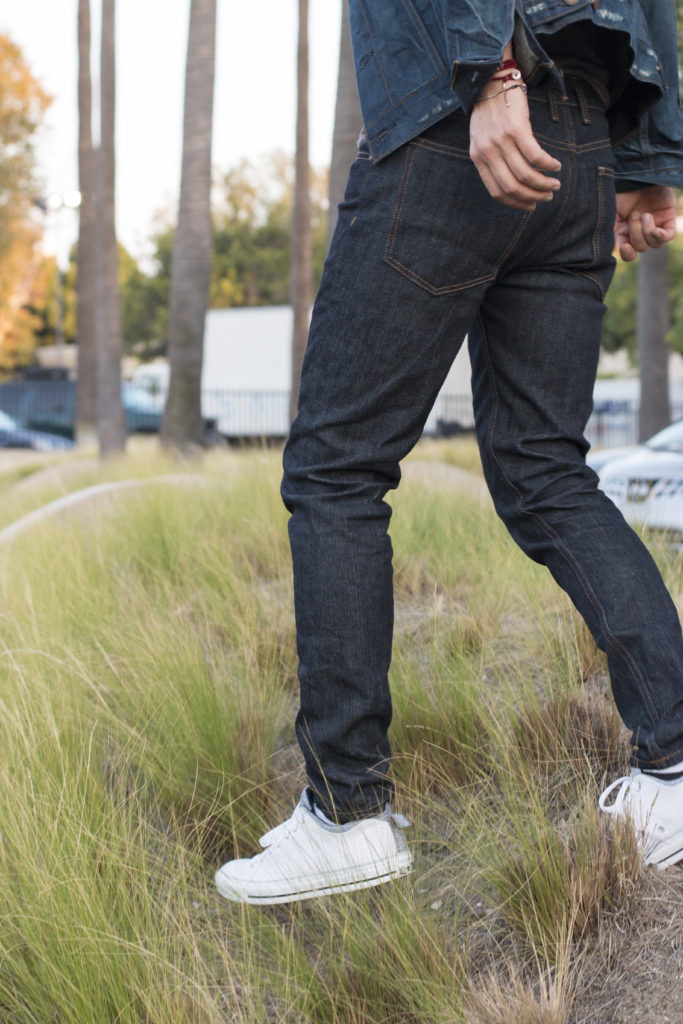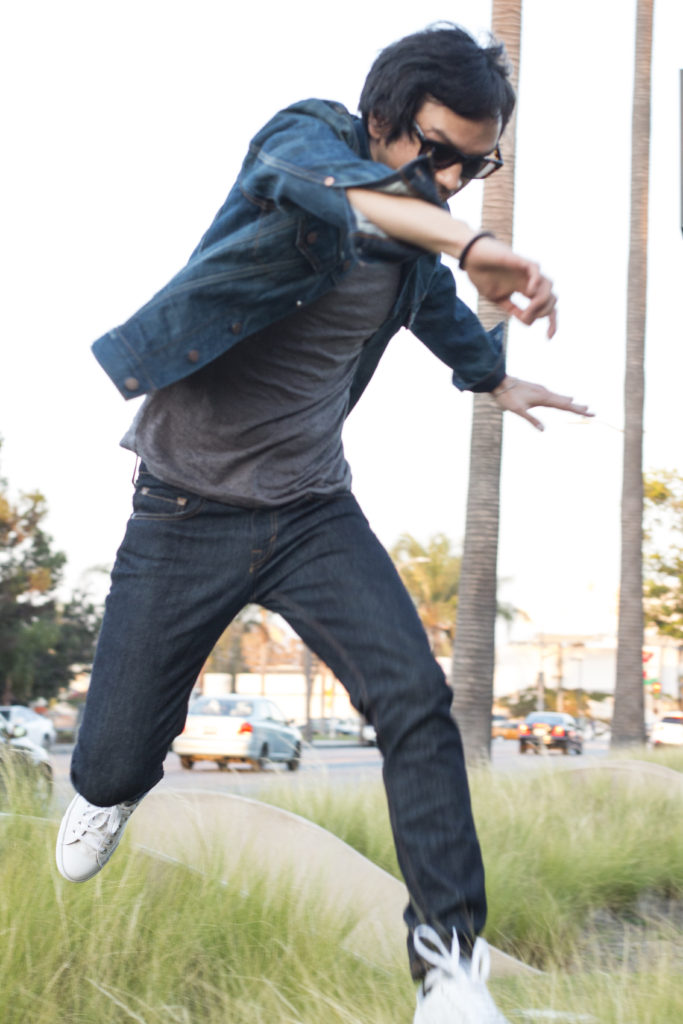 Measurments (tag size 30 x 30): Dynami – waist 32″, rise 10.5″, back rise 14.25″, thigh 11.6″, knee 8.25″, hem 7.25″ inseam 30.5″
Same fabric and details as the Astikos, but with a roomier more classic cut and higher rise.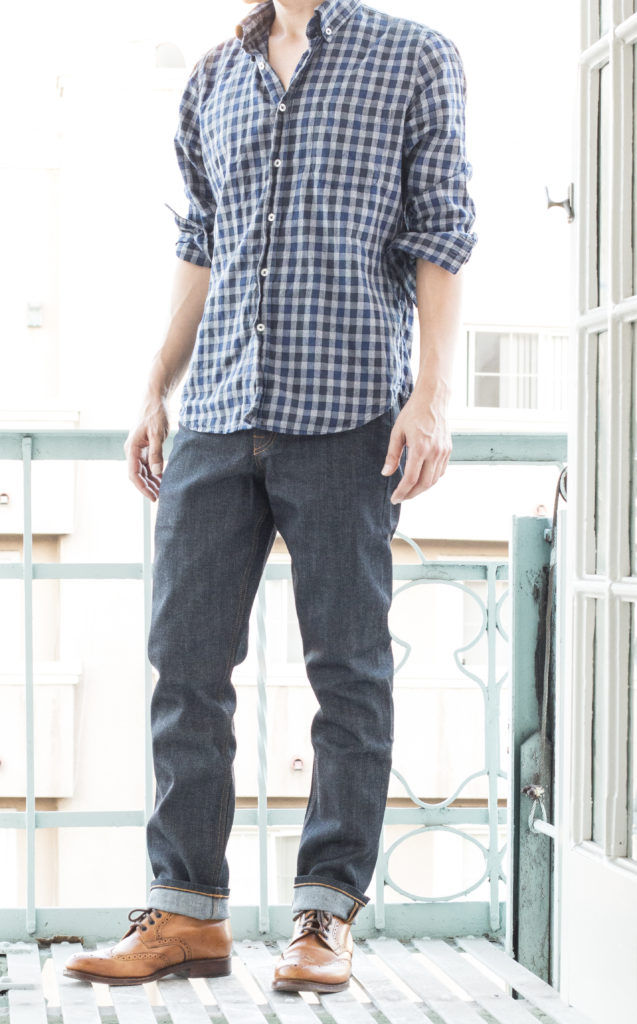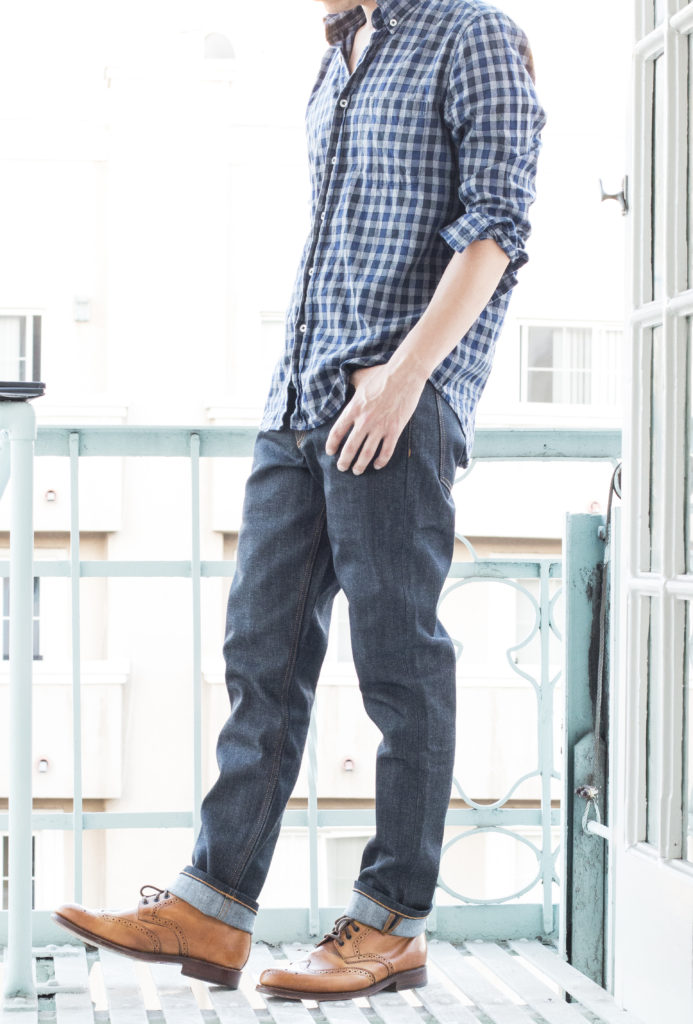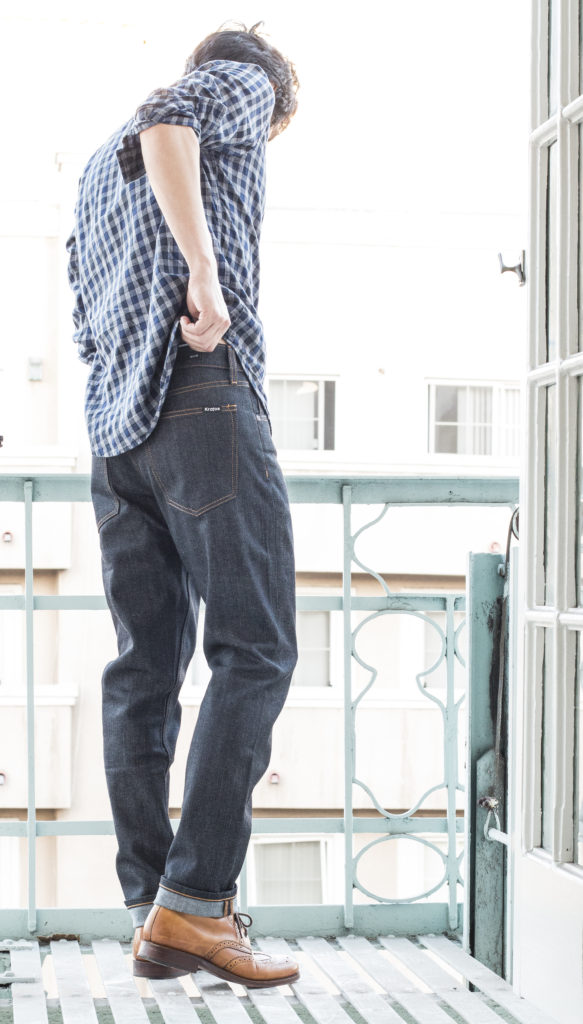 Marad Skinny Black Denim Jeans
Measurments (30 x 30): waist 32″, rise 10″, back rise 15″, thigh 10″, knee 7.1″, hem 5.5″ inseam 30″
Fabric:  Resin coated sanforized Cone milled 11.5oz twill. 69% Cotton / 29% Poly / 2% Elasthane.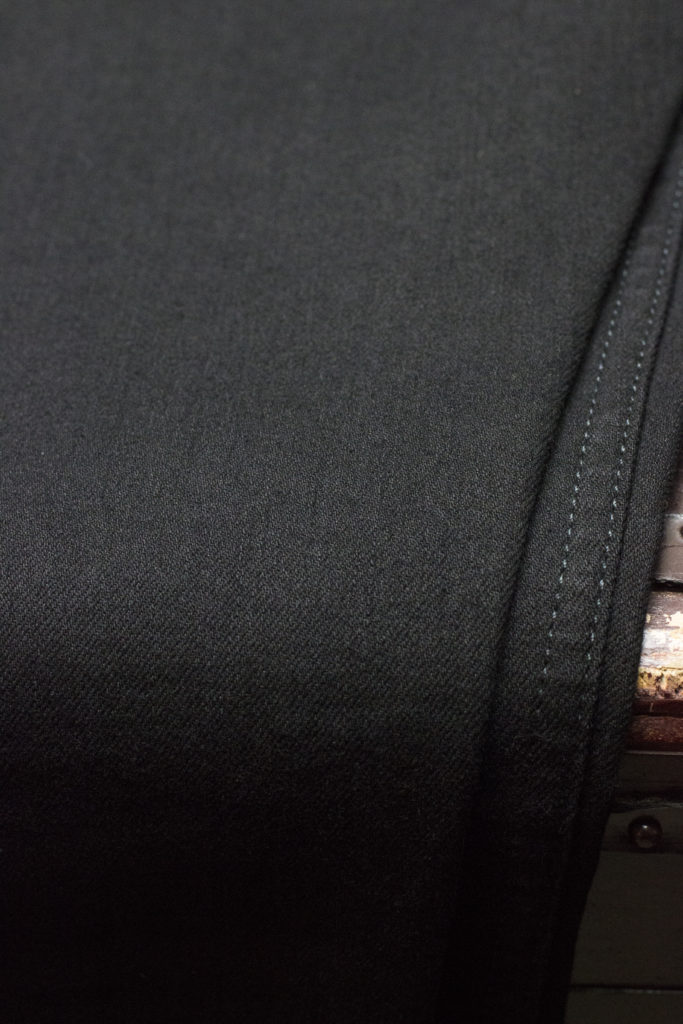 Details:
Large, all American durable twill weave pocketing
Heavy duty #5 YKK zipper
Black tonal cotton-poly stitiching
Silver "moon" top button
Dark silver rivets
Bar tacked back pockets
2 ply waistband
Chanin stitched waistband, yoke, watch pocket, back pocket opening and hem
double felled inseam
Small Kratos tag on back pocket
Fit: Super skinny tapered stretch pants. Still comfortable because of the super stretch. Not for everyone but if your looking for that painted on look, you've found it.
Right now (until Sept 30th) the will be Available for $40 (normally $80) at DenimKratos.com by using the code KRATOS50
9-2-16 ~ The Denim Hound