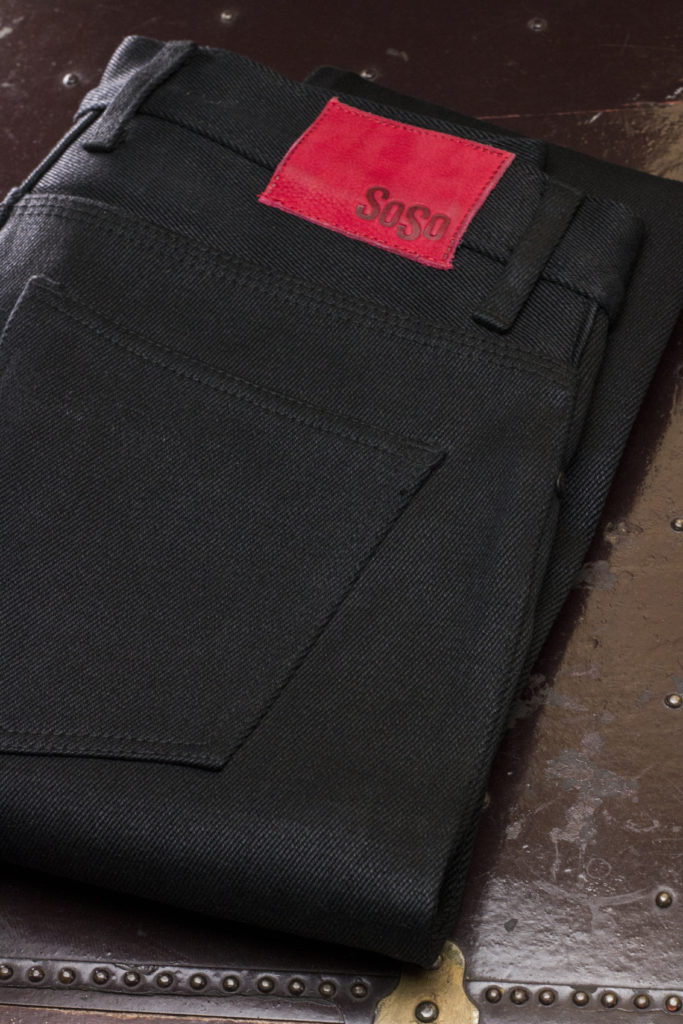 Cut: Skinny Luke. Mid to low rise with a moderately roomy thigh and strong taper down the leg.
Measurements (size 31): waist 34″, rise 10.5″, back rise 13.5″, thigh 11.5″, knee 8″, Hem 6″, inseam 30.5″
Fabric: 22oz sanforized selvedge from Fansun Mill, China. 100% Xinjiang cotton. Dark black warp and weft. Very flat and uniform weave. The weft side has almost a reflective shine to it at certain angles and almost does not feel like 100% cotton. The yarns are dyed to to core so little to no fading is to be expected on this pair.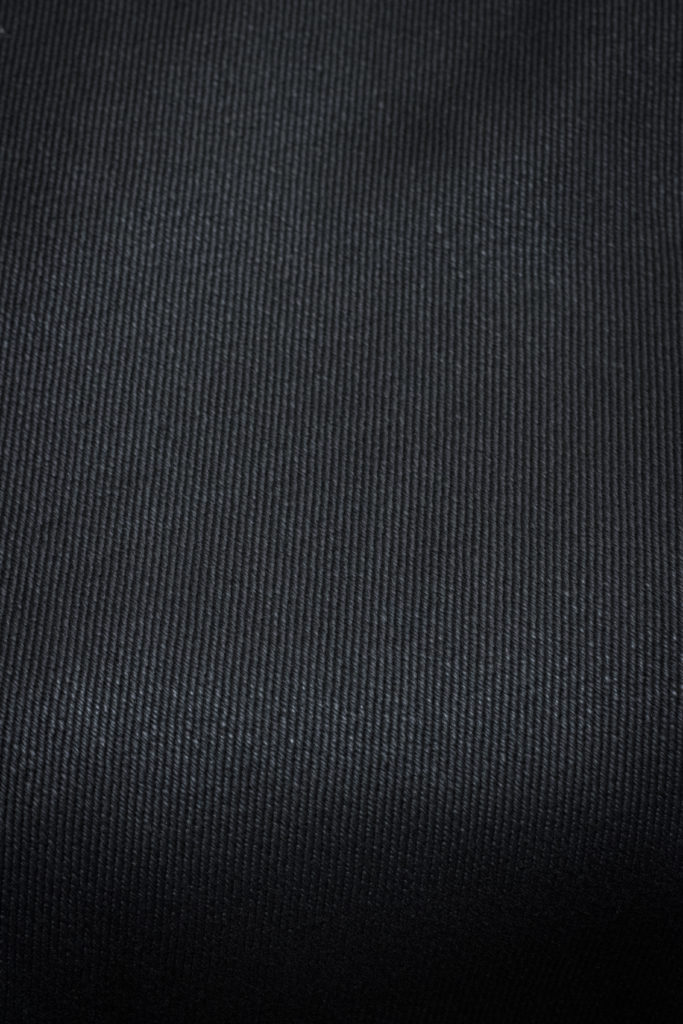 Details:
Black SOSO rivets and buttons
Triple chain stitched yoke and inseams
All red selvedge ID
Red 1.8mm soft leather patch
Belt loop selvedge ID
Key loop selvedge ID
Visible watch pocket ID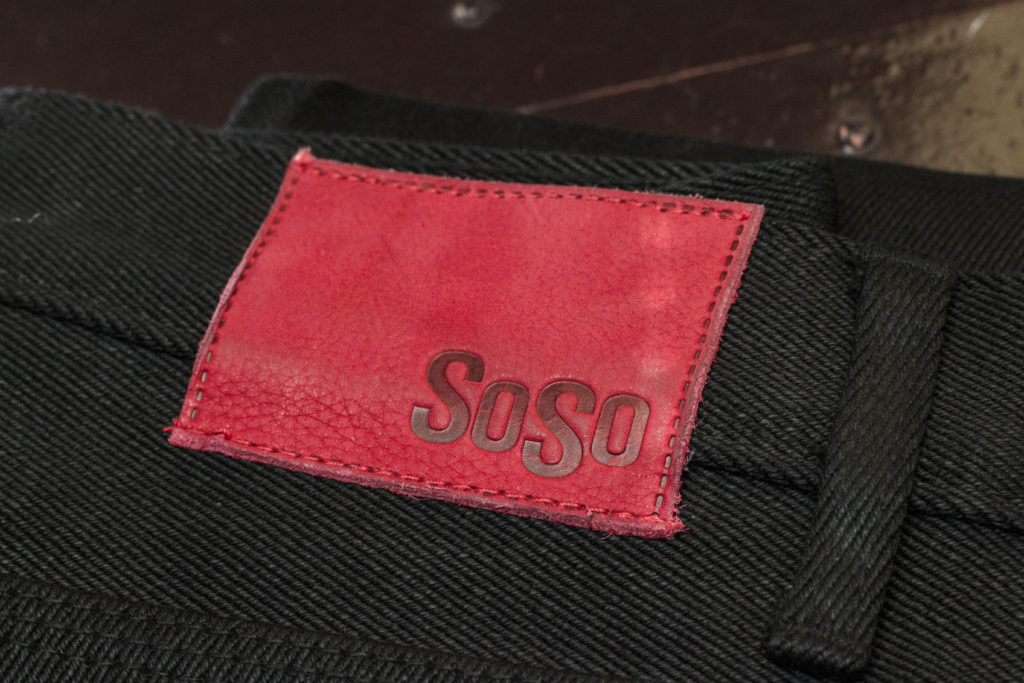 First impressions: The denim wasn't exactly what I was expecting. I wanted this pair to be my black heavyweight fade pair but was surprised to find out that the yarns in the denim are dyed to the core. So no fades for this pair. I got the same cut and size as the first pair but this pair seems to fit slightly looser. Maybe to compensate for the extra weight and thickness of the denim. Still pretty sharp looking though. These will be good for the winter months when I need a dark pair of black denim.
You can get a pair made how you like at SOSO Clothing's wbesite.
~ The Denim Hound 1-3-17