HUNT FOR THE DEVIL
Early on in my years of denim collecting, I realized I was gravitating towards the slubby/neppy/hairy texture of slow, loose weave denim. artistry and talent being applied in the mills of Okayama, Japan. When I went looking for the slubby-est, and most interesting example of the qualities inherent in Japanese denim, I discovered ONI Denim.
I read the stories surrounding this mysterious company and it's 80 year old reclusive master-weaver, Oishi-San. Only Mr. Oishi can operate the old shuttle loom that makes Oni's fabrics. Because of his health, he cannot work in cold weather. Oni jeans are very limited because the denim is only woven certain months out of the year. Mr. Oishi is famous for denying interviews with the top denim magazines in Japan. They focus on making the best jeans in the world. There is only one retailer in the country Blue in Green and they were about 3,000 miles away. How could I get my hands on these devils? The hunt was on!!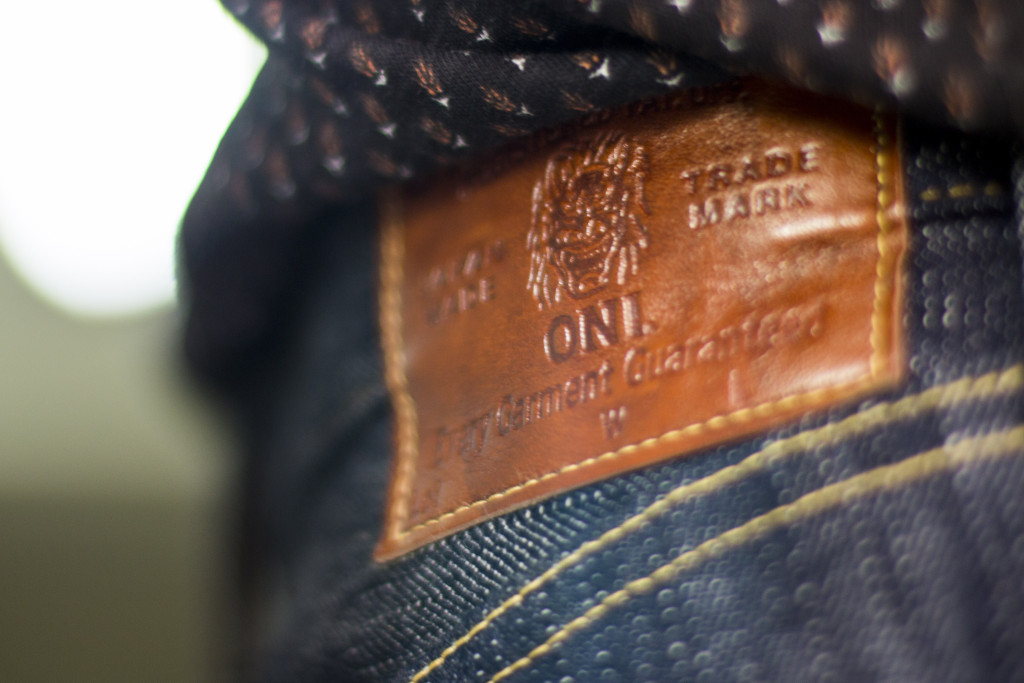 After some research I discovered that it would be much less expensive to buy directly from Japan because of the weak Yen and have imported into the US. The way it sounded made me feel uneasy. I had never purchased anything online from overseas before and did not know what to expect. I could only imagine returns were not quick or cheap, therefore not really an option I wanted to explore. I had to get it right the first time. Anyone buying new jeans from an unfamiliar company knows how much trial and error goes into finding the right fit. Not having the ability to try them on or even touch the fabric in person and having to get it right the first time? Seemed almost impossible. I spent two solid weeks researching everything ONI. I measured my favorite pairs of jeans and compared to the measurements posted on denim.com. I spent hours instant messaging with their customer service. A guy named Peter was extremely cool and helpful, even though I asked a lot of very specific and I'm sure annoying questions.
"When the first Oni denim was produced, the extremely uneven and slubby texture was unlike any other.
'This denim is slubby like the Devil!'..and so the name "ONI DENIM" was born." ~ O.N.International
I learned about every cut and fabric that they had on their site. First, I was looking for slim cut, slightly tapered jeans with a high rise in a heavyweight fabric that was as slubby as they could make. Although they didn't have a cut slim enough to be perfect they had a few that were very close(within .5″-1″). The problem was most of them had too low of a rise. I need at least 10″, preferably 11.5″. I found three cuts that work for me. 507, 546, 517.
I finally ordered two pairs. The first was a pair of 507KHN 18OZ "KIHANNEN" TIGHT FIT STRAIGHT the most extreme example of slubby ONI fabric. Second, was the 546ZR – "SECRET DENIM" One of the most impressive and distinct fabrics ever woven, ONI's signature fabric. I was lucky enough to get the last pairs in stock(in my size). I wanted the arc stitching on the 546's but they were out. 🙁 Since then
ONI 507KHN 18OZ "KIHANNEN" TIGHT FIT STRAIGHT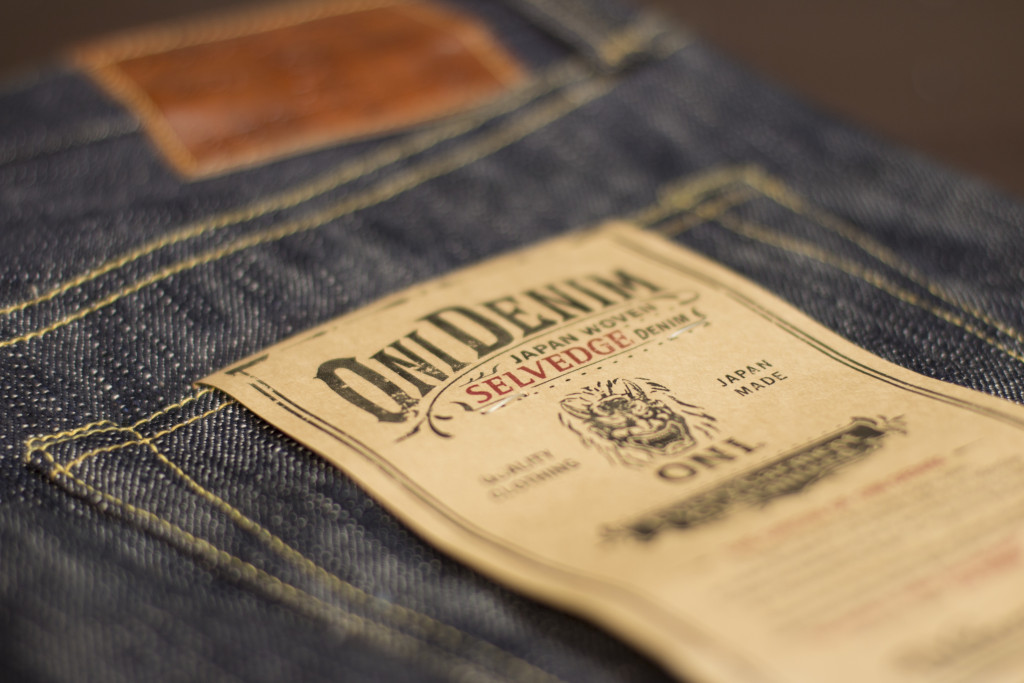 546ZRNA 20OZ SECRET DENIM TIGHT STRAIGHT "NO ARC" VERSION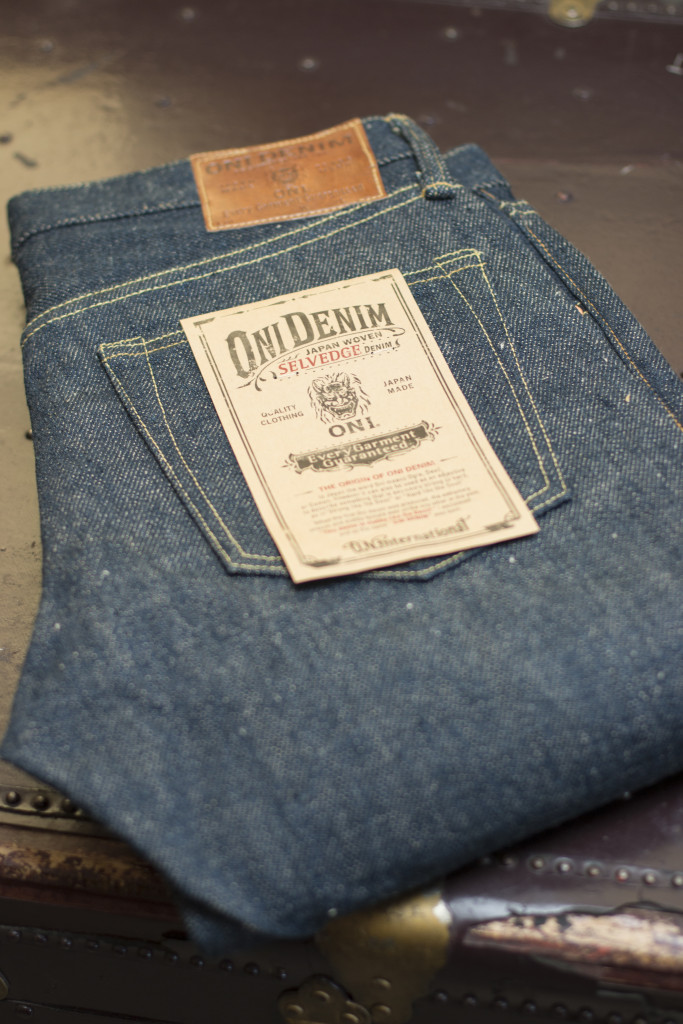 517XX ONI VS SAMURAI CONTEST EDITION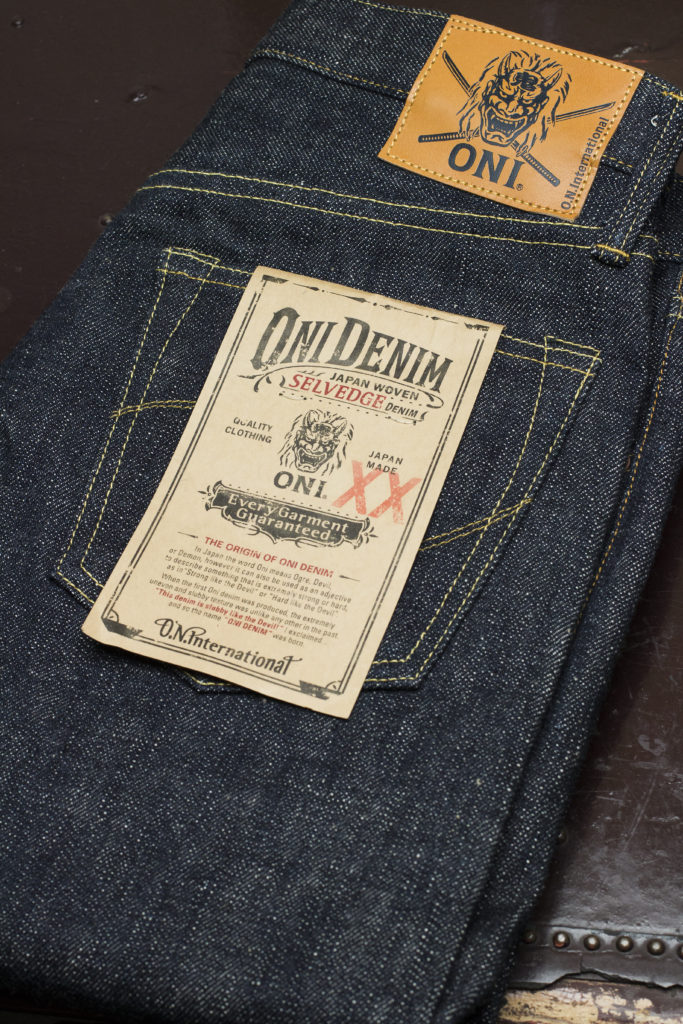 672LWZR 12-5oz Low Tension Natural Indigo – American Taper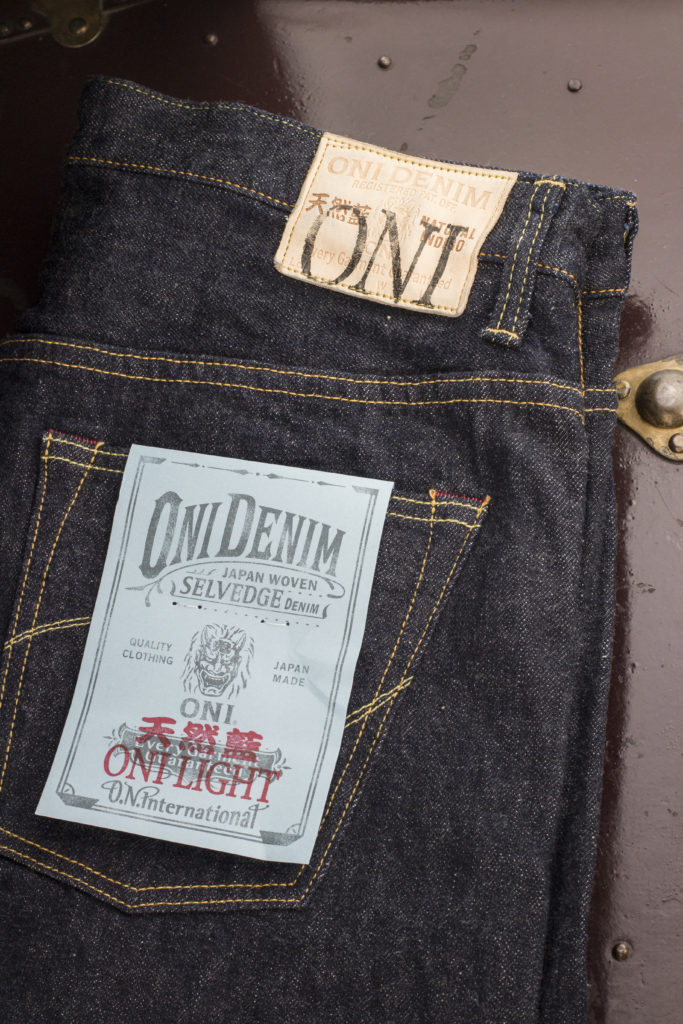 622ZRBK – 20oz Black Secret Denim – Relaxed Tapered Cut