DR. COLLECTORS – Endangered Denim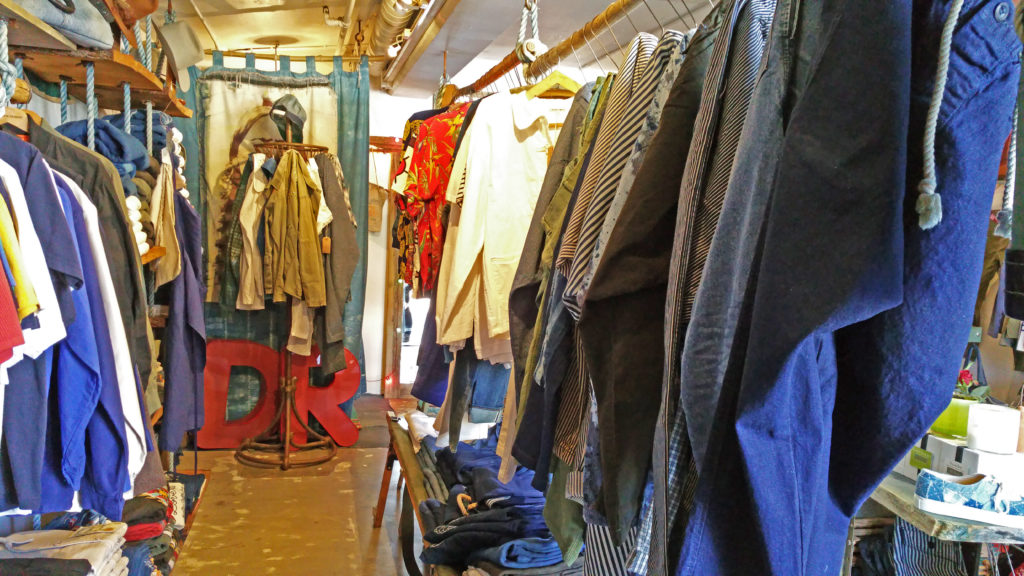 Trading Post LA – 177 S. La Brea. LA, CA 90036
Tucked away at next to General Quarters, across the street from American Rag and Self Edge, is a little shop called Trading Post LA. This is the home of Dr. Collectors, a French father and son (Olivier and Teddy Grasset) apparel brand based in Los Angeles.
Dr. Collectors makes vintage French and American inspired clothing and accessories, with attention to detail and a focus on long lasting quality. The brand was launched in 2010 by Olivier Grasset and in 2014 Teddy came aboard and they opened up the Trading Post LA. Dr. Collectors Spring/Summer '16 line features nautically inspired pieces, with details such as cotton rope ties in the waistband of lo crotch, tapered pants, and indigo dyed tops. Most importantly, Dr. Collectors makes jeans! Or at least they used to…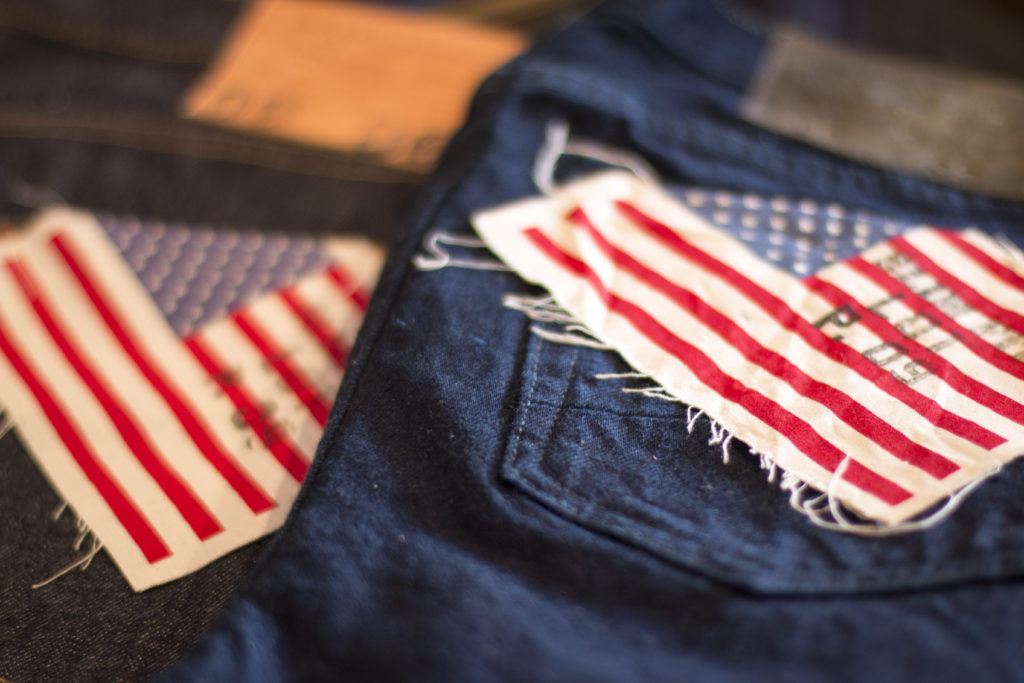 As I entered the shop I was by meet Teddy, who was welcoming and friendly. We would eventually have a chat and I would ask him about their denim. But first a little look around!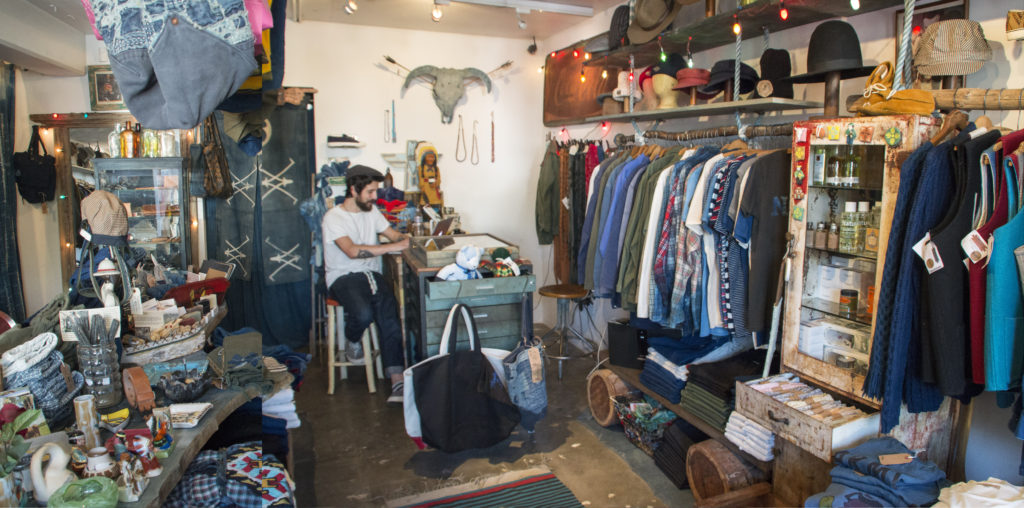 As I got familiar with the shop I stumbled across this really cool pair of soft, middleweight, 140z Cone Mills denim that had been over-dyed in indigo 12 times. The copper rivets, printed pocket bags, chain-stitched waistband, and leather detail on the reinforced back pocket, make these jeans standout in a good way. I love the use of leather on the back pocket!
Second, I discovered their raw denim version. A classic sanforized 14oz Cone Mills denim. With its well known ridged, slightly hairy texture and great fading potential. Featuring copper and yellow stitching and veg-tanned patch.
I started to become very excited to discover a new and interesting denim company right in my neighborhood! I introduced myself to Teddy and started asking him about the brand. Sadly, he told me that they were no longer producing jeans for the US and that he had just sent most of their remaining denim to China. The Los Angeles denim market being so competitive, Dr. Collectors will be focusing on their most popular items in the states and only producing denim for their Chinese distributer Dr. Cowboy located in Taipei, Taiwan.
There are however, a few pairs left of both styles shown here. So if you are in the area, I would definitely stop by and check them out before they are gone forever!
Teddy was nice enough to bring in his pair of 2 year old (2 washes) Dr. Collectors jeans so I can show you a comparison. Look at the beautiful fades and patina on the leather!
Thank you Teddy Grasset and Dr. Collectors!!
The Denim Hound.