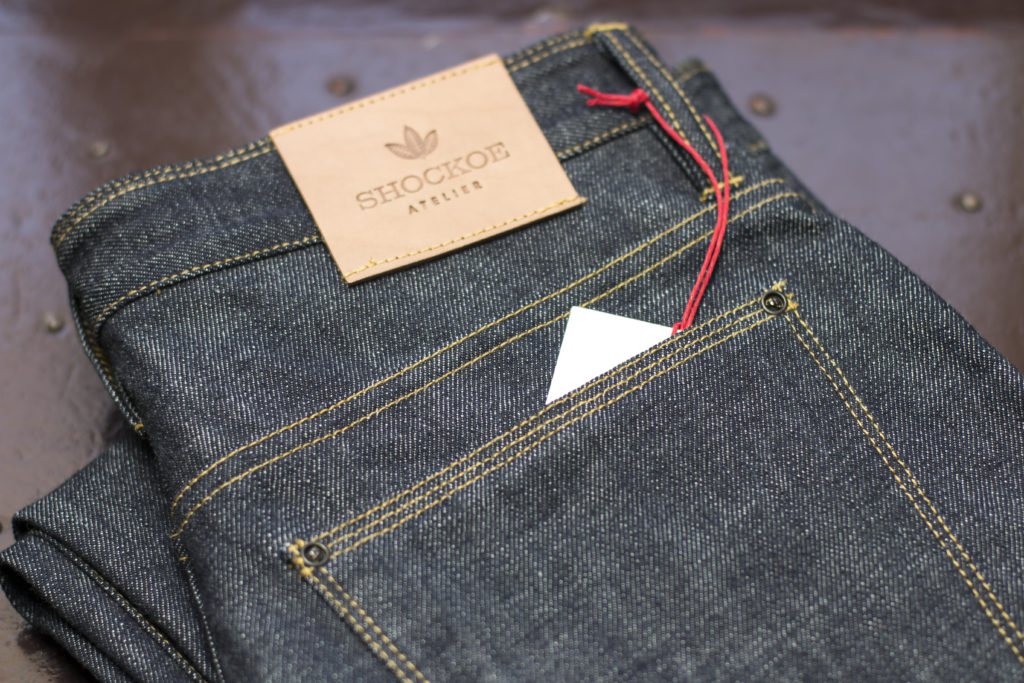 Fabric: 14.5 oz, sanforized, silver cast denim from Collect Mills in Japan. 100% pima cotton from Memphis, Tennessee.
Details:
Rolled and tucked belt loops
Lock-stitched yoke and waistband for stronger seam
Chain-stitched hem
Two-piece waistband
Double-pronged copper rivets with black finish
High-density serving on inside fly and inseam for durability and cleaner look
Shockoe tobacco leaf logo-stamped rivets and buttons
Veg-tanned leather patch from small-batch family producer in North Carolina
Hand-numbered and signed

free repairs for the life of the jean!
As you can see, very excited to receive a package from Shockoe Atelier.
First impressions: An elegant pair of jeans that are built to last. There is an understated class about the simplicity of these jeans. The details used are focused on reinforcing longevity and durability. The leather reinforced buttons and rivets are at the same time practical and luxurious. The quality of Shockoe Atelier's work is especially apparent in the narrowly spaced double and triple stiching. Triple stitching can give an industrial or western feeling to denim but here it comes off very stylish and sleek. The warp has a little coarseness to it while the weft inside is nice and soft right off the bat, probably due to the Memphis pima cotton. The black buttons and rivets work very well with the silver cast denim, creating a sharp looking pair of jeans!
Grab a pair at Shockoe Atelier.
I like to do a hot soak on the legs to get them as slim as possible and shorten the inseam so the honeycombs won't move up when I first wash. Even though the denim is sanforized it will still shrink a little. I also like to remove excess starch from the fabric so it will last longer.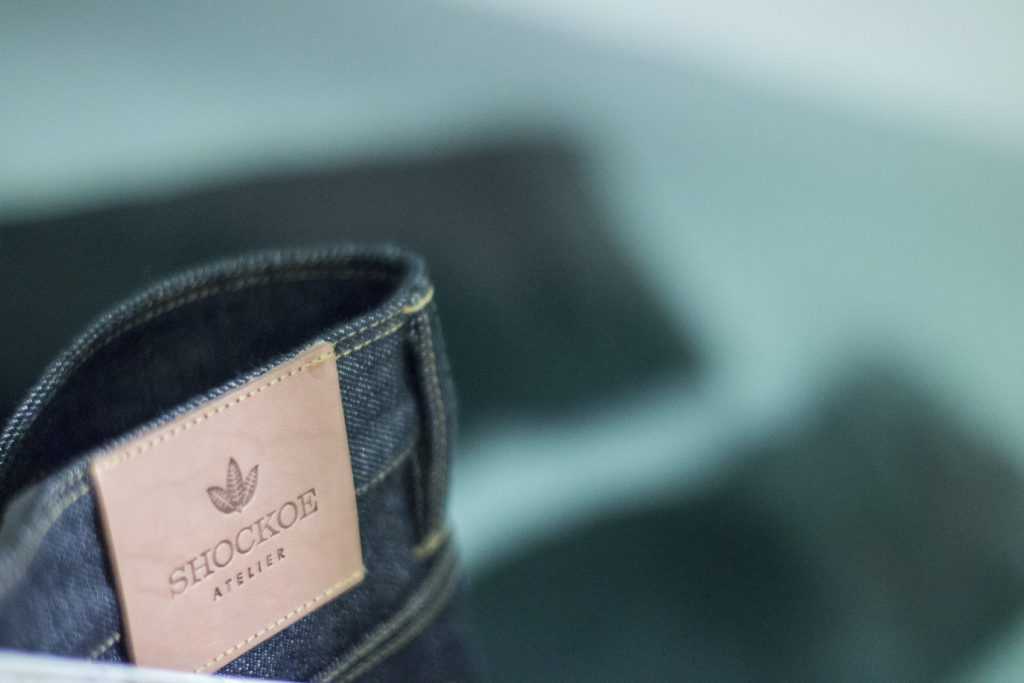 There was some shrinkage. Most of it was vertical, but it did slim up the legs a little.
I can't wait to see how this denim evolves over the summer. Will be updating the progress, stay tuned!
The Denim Hound.