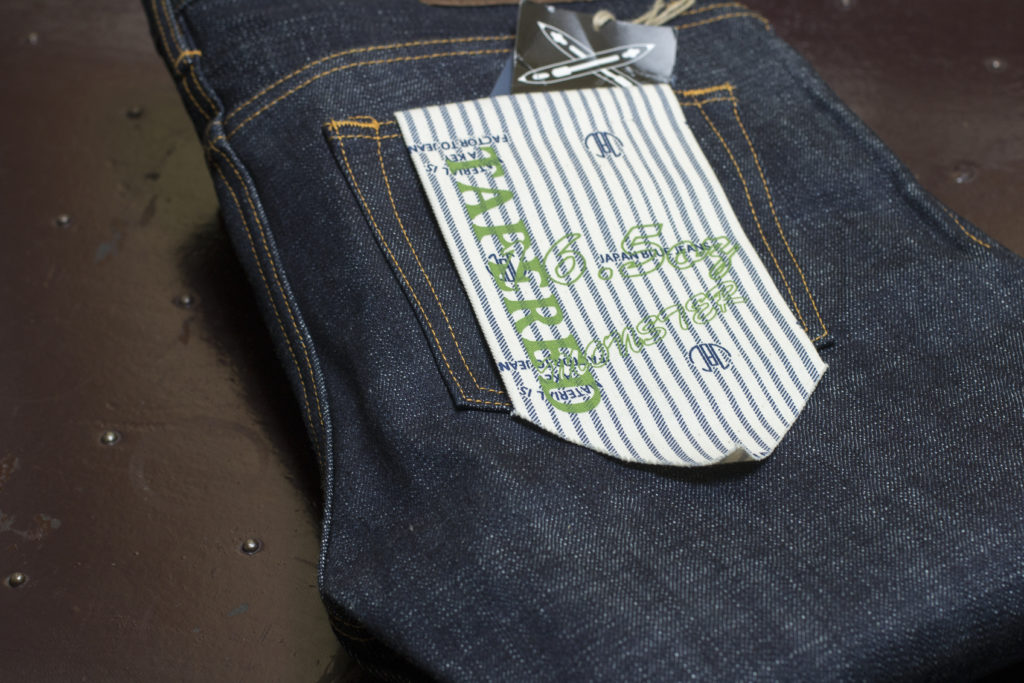 Measurements (size 30): waist 32″, rise 10″, thigh 11″, knee 8″, hem, 6.75, inseam 36.
Fabric: 16.5oz Sanforized COLLECT selvedge from Shinya mills. The slub in the warp and weft create a nice crosshatching effect. Woven on a vintage shuttle loom. Warp is rope-dyed pure indigo with a white weft. 100% cotton from USA and Australia.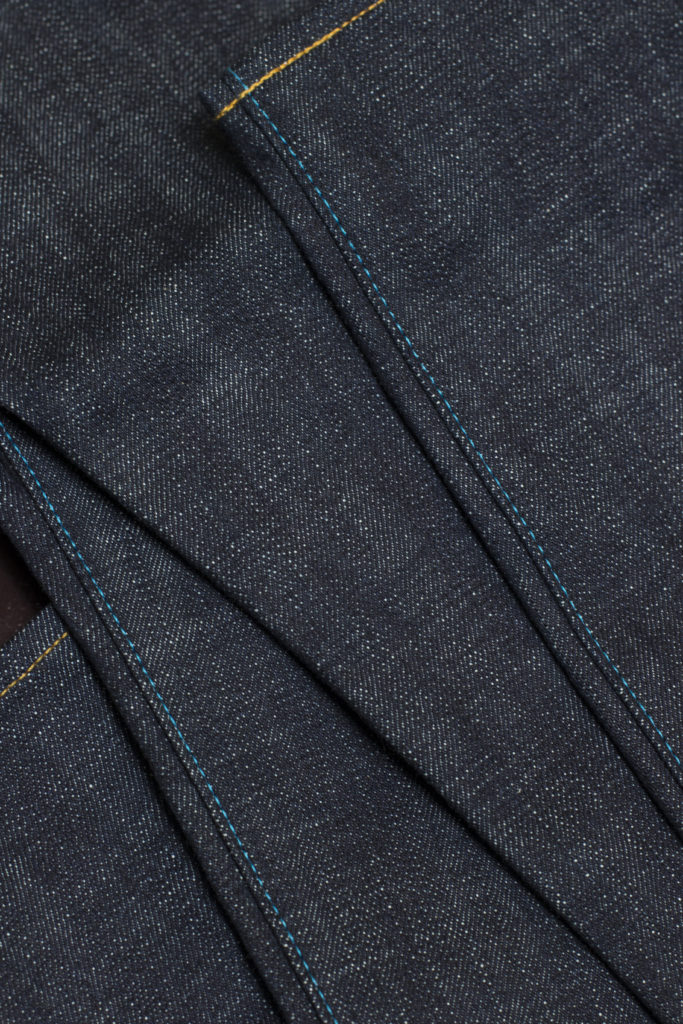 Details:
Thick fabric Japan Blue original striped pocket bags
Japan Blue custom engraved brass "Antique Gold" buttons
Custom brass rivets
5 Button fly
Red and white selvedge ID
Peekaboo watch pocket selvedge
Tanner Goods cowhide leather patch
Chainstitched lower waistband, yoke and hems
Bartacks on back pockets instead of rivets
Orange stitching
Blue inseam stitching
First Impressions: I love this fabric, it is very similar to the fabric used on Naked & Famous's Elephant 5. Solid construction and clean stitching. If you are just getting into raw Japanese denim, Japan Blue should definitely be one of your first buys.
Fit: The waist fits but the top block and thighs are very tight. A slight taper from the knee to hem. I personally prefer the High Tapered fit from JB. That cut has enough room in the top block and thighs and a stronger taper from the knees to the hem.