For those of you who don't know me, my name is Isaac Paul and my brand is Pigeon Tree Crafting. I make leather accessories for fine folks such as yourself, and I love absolutely every minute of the process.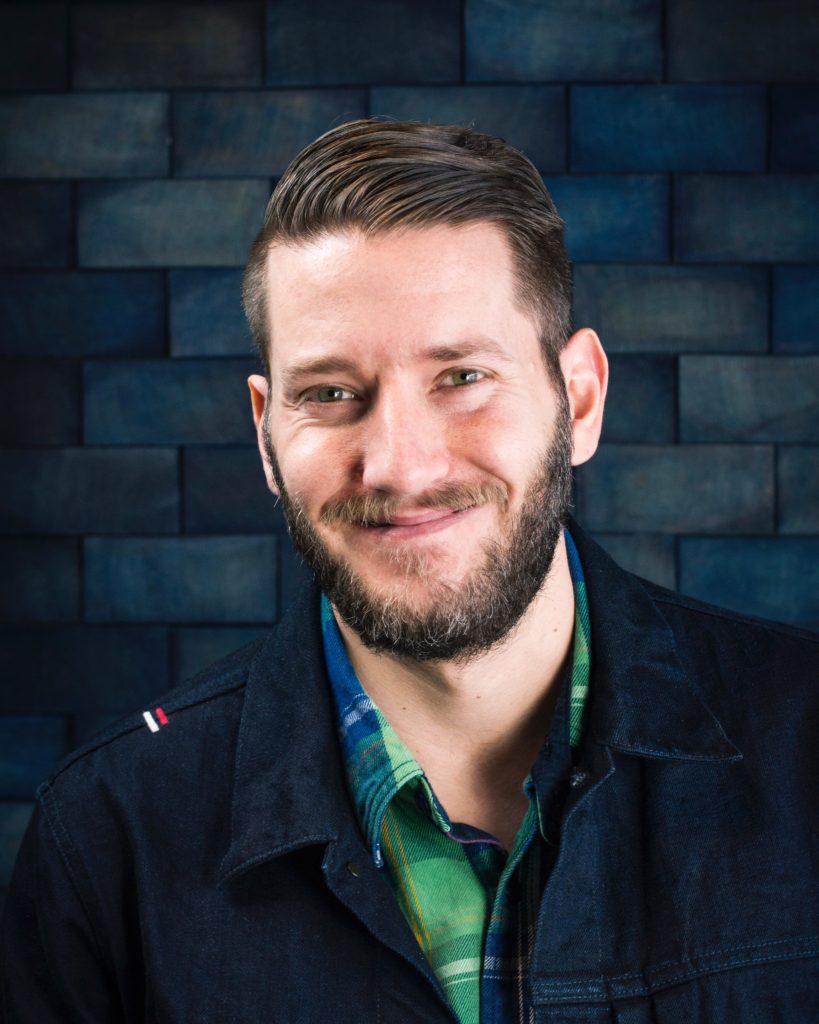 It's no exaggeration when I say that I owe a great deal of my happiness and success to raw denim; if it wasn't for this community and industry, I can say with confidence that I would not be working in the field that I am. I wanted to preface my review with this quick glimpse into just how important denim is to me, so that you know when you read my review, you can leave the salt on the table. Now onto what you came here for!
Today I am reviewing the newest releases from the giants at Tanuki, the EJKT "Earth Series" 18oz modified "blueprint" type III jacket, and the ET 18oz "Earth Series" Tapered jeans. These two pieces are not my first from the brand, I have been enjoying their Red Cast Tapered (RCT1) and their Double Indigo Type II (IDJKT2) since I got them in January. Let me just say that there is a reason I opted for another jacket + jeans combo from Tanuki.
Tanuki as a brand has faced quite a bit of adversity within the denim community. There is an air of mystery surrounding the brand, it's touted as being a collection of anonymous masters from various brands, who came together to create denim on their terms. For reasons I don't understand, some people get angry at this vagueness, and turn to forums to vent their discontent with the brand's decision to operate within the shadows. I personally think it's cool for there to be a mystery behind the brand,
and so long as they are not lying about anything, and keep putting out the absolutely amazing pieces that they have been, I will be a customer for life.
Cut: Tapered cut. Let me dive into what it is that I love about Tanuki's fits. The jackets are perfect for my body type. I'm tall and lean, without too much muscle mass but I'm not a stick (6'2″, 175lb). I find that the added length in the jackets not only allow for the addition of hand-warmer pockets (which you might not realize you need in your life until you experience them, ask my TSG type II why I've been neglecting it), but it also creates a flattering silhouette by hitting below the belt. Let's face it, we all pretty much wear our shirts untucked these days, and the old silhouette of a type II or III jacket tends to land a bit high on the waistline, leaving a whole lot of shirt hanging below the bottom. The added length in the EJKT doesn't completely negate this, but it shouldn't; it strikes a perfect balance while maintaining the appearance that we've come to expect from a denim jacket.
I opted for the tapered cut in these jeans, the same as the red cast tapered that I've been wearing for the past 6 months. Reason? It's one of the most comfortable and flattering fits I've come across. The top block is roomy, and the rise I can only describe as ideal for me, it's not ball-crushingly low like a lot of Japanese brands are, but it's not diaper-level high either. The taper is my favorite aspect of the fit, it's just perfect; not too slim, not too wide, it looks great rolled up with a double cuff and paired with a
more svelte boot silhouette like the Red Wing Beckmans or Trumans.
Measurements: Both of these pieces have arrived in a one-wash state, meaning that although the denim is unsanforized,
they've already been hot-soaked, so subsequent washes will have a minimized effect on the fit, compared to if they were unwashed. The denim although 100% cotton with no elastane, has quite a bit of stretch, which is quite common for a loose weave denim such as this. The initial fit impressions had me wondering if they changed the tapered cut since the red cast that I am so familiar with, but after a couple of wears, the top block has stretched out significantly to a comfortable fit. I've compiled my measurements below:
EJKT (Jacket) size 42
21" Pit to Pit
18.5" Shoulders
26" Sleeves
25" Length down center back
ET (Jeans) size 33
17" Waist
10.5" Front rise
12.5" Back rise
11" Thigh
33" Inseam
7" Cuff
The measurements that I've taken more or less align with what I've seen online. I'm not sure if this is relevant, since I think these may only come in a one-wash state, but nonetheless, a helpful tip for any unsanforized denim shoppers: always size for the pre wash waist measurements. All other measurements you should pay attention to the post-wash sizing, but the waist you can almost always count on stretching back out to at least pre-wash measurements. The inseam would have scared me off not too long ago, it comes in a bit shorter than I used to prefer at only 33", but I've shifted my preference from having a good bit of break or stacks, to hitting just below the top of my boots with zero break. Everyone has their preferences, and everyone's style evolves over time, so you might feel differently, but I think it's a clean look and a nice way to show off those boots you're wearing.
Fabric: The earth jacket and jeans both share the same 18oz denim, and let me tell you, it is glorious! I can't help but compare it to The Strike Gold; it's hairy and has all of the texture that one could hope for from a quality pair of Japanese denim. At this point in my denim "career", I look for several things: unique fabrics, details, construction and fit. All of these things are very important, and while you might think fit is up there before the others.. It is but it also isn't, I'm a fan of diversity in my fits, which doesn't mean that I'll wear an ill-fitting pair of jeans, but I do like to mix things up with a straight leg, versus a tapered look from time to time, because I have so many different styles of footwear, and not everything looks good with that same slim cuff.
Details: Tanuki has upped their game with these releases, adding branded Tanuki (Raccoon) buttons, and improved pocket linings. Like I said earlier, one of the things I look for in piece of denim is the details. These aren't things you may notice at first glance, but it's where the heart of the piece lies for me. I go to great lengths in my own work to create details that set me apart from the herd, and Tanuki is doing the same. Their signature "NI" branding (the red and white stripes), signifying both tradition and change, the beautiful herringbone pocket liners, the blue inseam stitching, the top blue button on the jacket, and the raised pocket flaps on the jacket are just some of my favorite details in these pieces.
I'm not a construction snob, but I do like a jean that's well made. Tanuki's pieces have nothing to scoff at. When I compare all 4 of the pieces I own from them, I see consistency all around; the stitching and the attention to detail are all on point. I found that with the Red Cast Tapered, the more they were washed, the more interesting the denim became. I wore these probably close to 5 days out of every week since January, and I've washed them 5 times in that period. They've accompanied me to Europe for a nearly month long vacation, and have been my go-to work jean, so they've seen a lot of different conditions. I plan on treating the Earth Denim much in the same manner, I won't be afraid to wash them, and I will wear them like jeans were meant to be worn. I expect the fades to be exceptional, but until then, I will enjoy every single wear along the way. Now if only Tanuki started making shirts, then we'll all be in trouble. I'd like to thank my buddy Greg the Denim Hound for creating a welcoming atmosphere here for me, I've enjoyed my stay and I'm sure that I'll return in the future!
Cheers,
Isaac
Available on Tanuki's website.