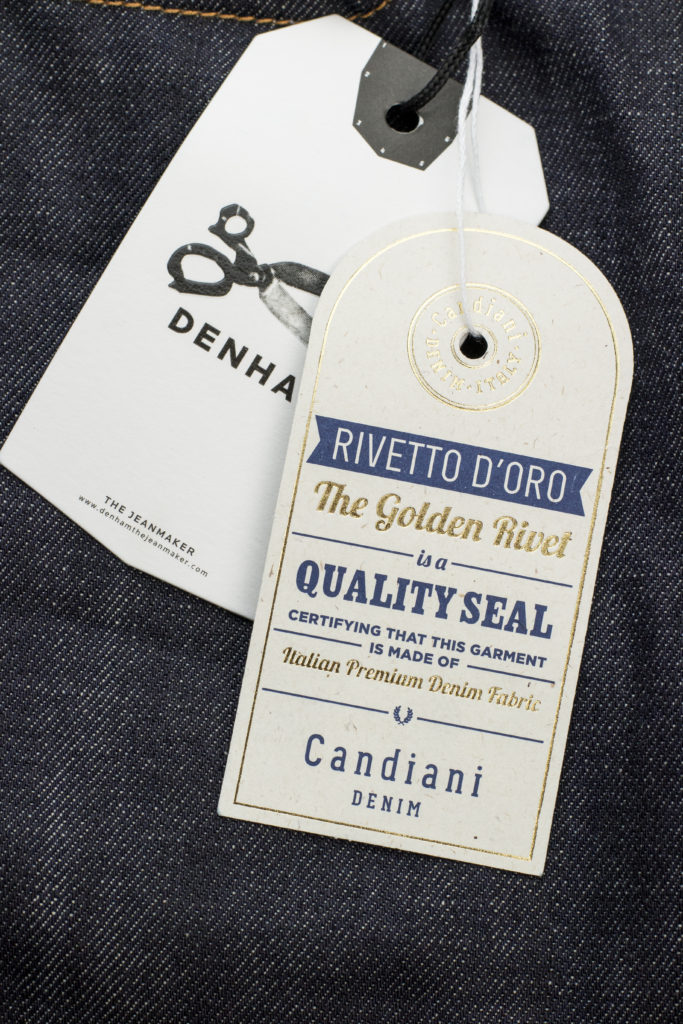 I've been curious about Denham the Jeanmaker for a while now. Denham has been operating in the UK for almost 10 years, is sold in more than 20 countries, and has over 200 employees worldwide. I've also been very interested in checking out some denim from Candiani, one of the most respected denim mills in Italy. So I was very excited to hear that I'd be reviewing a pair of Denham Razor VCSS featuring Candiani denim.
A little background on Denham
Denham the Jeanmaker was founded in Amsterdam in 2008 by Jason Denham, an English jeanmaker who's obsessed with creating premium quality denim. Denham's passion for design began as a teenager in the 1970s. He studied fashion design and business at the University of Manchester and spent years working his way up in the business while gaining experience working with denim.  Denham is hugely influenced by Japanese culture, retail practices and passion for product. The brand is rooted in an obsession for premium quality product that balances innovation with a respect for tradition and attention to detail.
Today we are looking at the Denham Razor VCSS
With only a couple of raw denim options offered by Denham, compared to dozens of washed and distressed options, it is clear that to support the scale of the brand Denham must cater to the tastes of public at large. Tastes that are mostly set by the fashion industry. From looking at their website and promotional videos, it is also clear that they are very concerned with quality producing high quality jeans. So I am very interested to see first hand, the quality of these jeans, taking into account their market and the large scale at which they operate. I'm curious to see how they compare to Japanese and American made jeans from brands that support a smaller operation. I'm also really looking forward to discovering the characteristics of Candiani denim for the first time on the blog.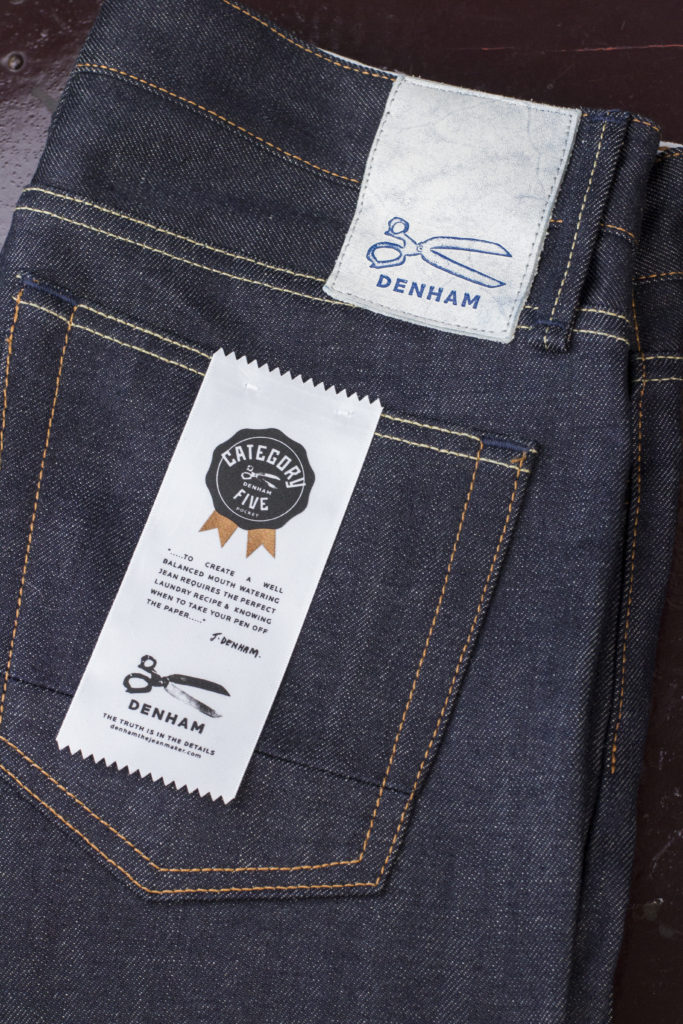 Cut: Mid rise, with a moderately roomy top block and thighs and a strong taper down the legs.
Measurements: (size 32): Waist 34″, rise 10.5″, back rise 15.5″, upper hips 18.5″, lower hips 21.5″, thigh 12.5″, knee 8.5″, hem 7″, inseam 35.5″. Looses about 1″ in the waist and 1.5″ inseam with hot soak.
Fabric: 100% organic cotton sanforized Italian selvedge denim from Candiani. Probably between 11-13oz A nice dark indigo warp and brown weft right hand twill. Made from medium tension yarns, woven together at a moderately tight setting. There are very small, slightly irregular slub yarns in the warp and weft, which will create a nice subtle pattern as it fades. Very soft and comfortable from day one. After the first wash you will notice a slight irregularity in the indigo dye under direct sunlight, which is very nice.
A little about Candiani Denim
Founded in 1938 near Milan, Italy, Candiani Denim is one of the most sustainable fabric mills in the world. A family-run business, Candiani is also committed to working with sustainable ingredients – like organic and recycled cotton (25% of its cotton from the Better Cotton Initiative) – and developing ecologically friendly dyeing and wash technologies. Candiani is constantly developing new patents and technologies for each area of the denim production cycle (spinning, dyeing, weaving, finishing) to increase sustainability.
For over nine years, Denham and Candiani have worked in close collaboration to master the art of vintage replication, and strike the right balance between tradition and modernity.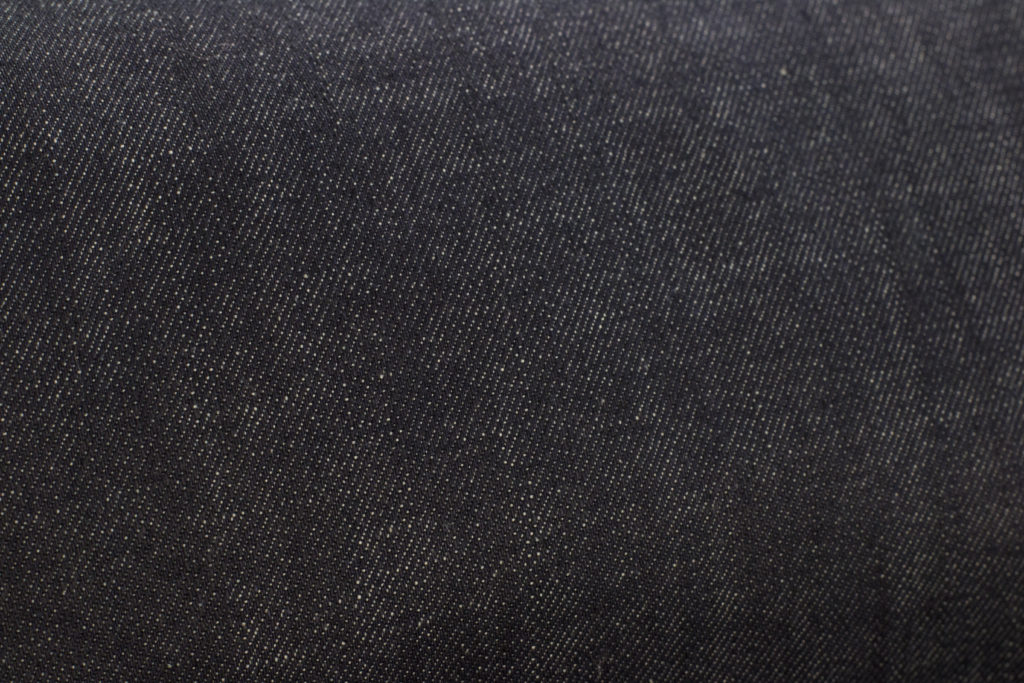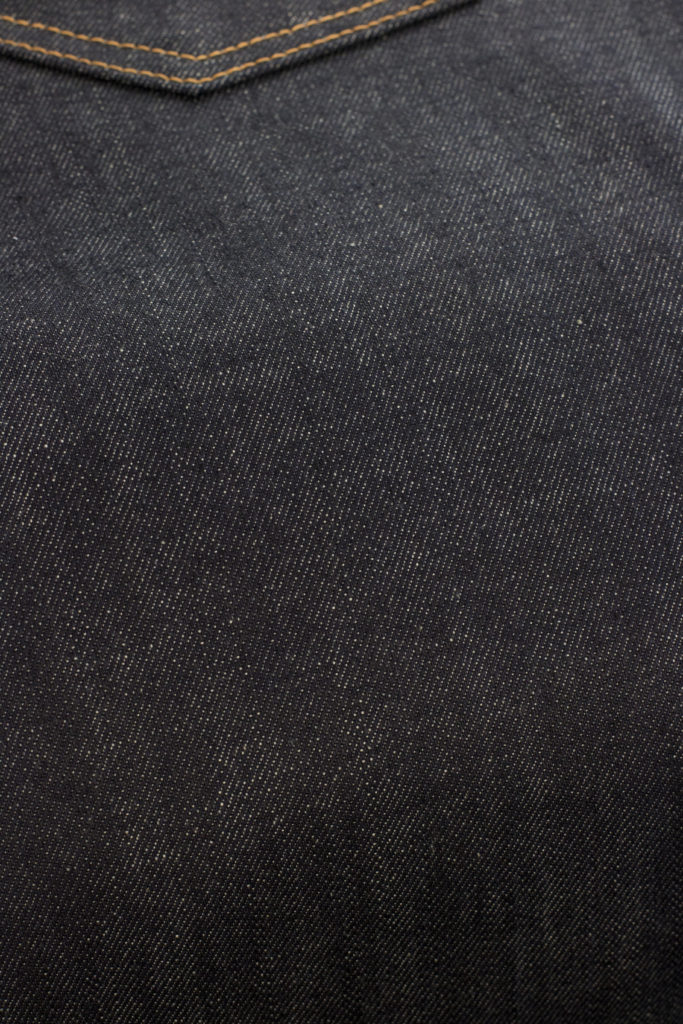 Details:
Golden rivets on watch pocket – Golden rivets ("Rivetto D'oro") are a seal of the premium quality of Candiani denim. Candiani has selected a limited number of jean makers worldwide who are entrusted to use these rivets ensuring that the garment is made of the finest Italian fabric. They are only used on jeans that have been made by the Candiani Mill.
White and indigo leather vertical patch
Single stitch belt loops
Solid white and blue selvedge ID
Chain stitched waistband, yoke, double felled inseam, and hem.
Yellow and orange stitching, tonal stitching on fly and bar tacks.
Hidden selvedge on watch pocket
Denham branded black buttons with brass post on the top button
Black branded rivets with copper punch through backing
Woven Candiani tag hidden on fly
Hidden selvedge on fly
Extra wide, two piece coin pocket
Denham scissor logo embroidered on back pocket with 691 stitches in every one.
Scissor print fabric for pocket bags
Scissor print inside yoke
Fully lined back pockets with scissor print fabric
First Impressions: Really impressed with the details and thought that has gone into designing on this pair. I think I may have gotten one size up from the intended fit, creating a comfortable loose tapered fit. I love the golden rivets and the scissor print details, as well as the very distinctive selvedge ID. The two piece watch pocket is interesting, will probably fade nicely and give an interesting wear pattern but things can slightly snag on the way in our out, putting extra wear on the stitching. I haven't had this pair long enough to know if, or when this will start to come apart. But it looks cool. I really like the cut, I may get a pair one size down to see how that fits but I really like the comfort and relaxed look of this pair. This is a pair that will be perfect in full faded glory. The denim is very soft and has a slight texture and a great color combination with the brown weft and blue ans white selvedge. One of my most comfortable pairs and a great option for summer.
Available on Denham's website.
~ The Denim Hound 8-7-17