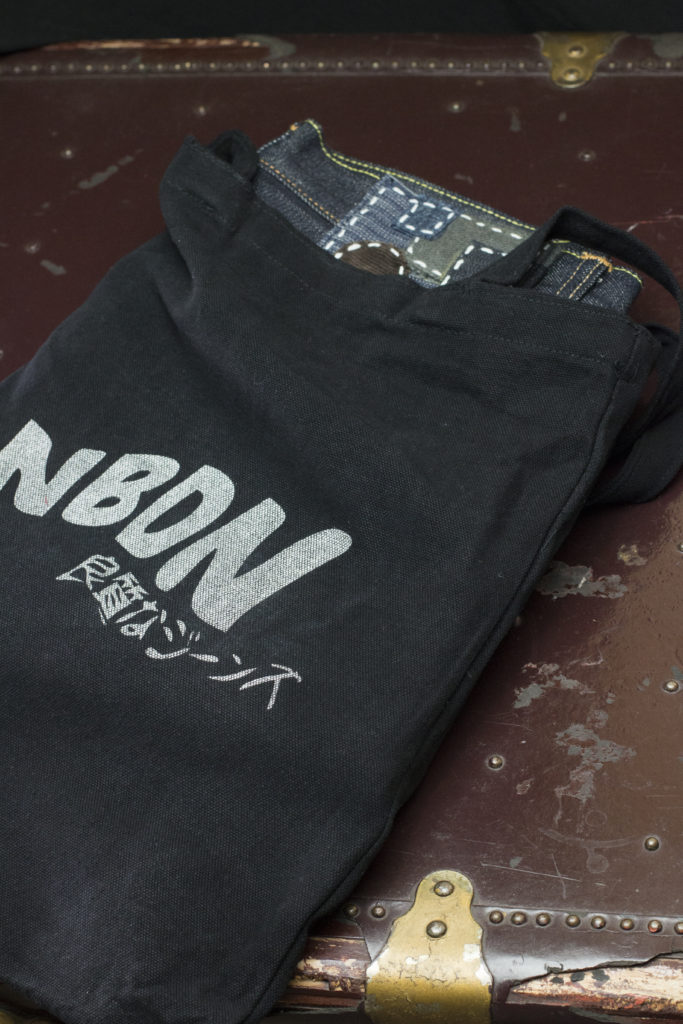 Nobrandedon aka NBDN, the Indonesian denim brand is celebrating their 5th anniversary this year. They make made to order and small batch, handmade denim (sometimes handwoven denim taking 36 hours to complete 1 pair). Once they are sold out you have to wait for them to make a new batch, which can sometimes take a few months. I just discovered them within this past year and have been very interested in reviewing their denim.
A couple of weeks ago I received a package from Indonesia. Not really knowing what to expect, I eagerly opened it up…
I have to say I am officially blown away with what I found inside, the 14.2oz European Hare. If I didn't know any better, I would have thought these jeans were made in Japan. The quality of the work and the amount of details featured here are very impressive. Not to mention, this pair sells for $120 shipped! Mind blowing!!
This pair was delivered in a cotton NBDN tote bag, hemmed with the cuttings and a replacement top button included.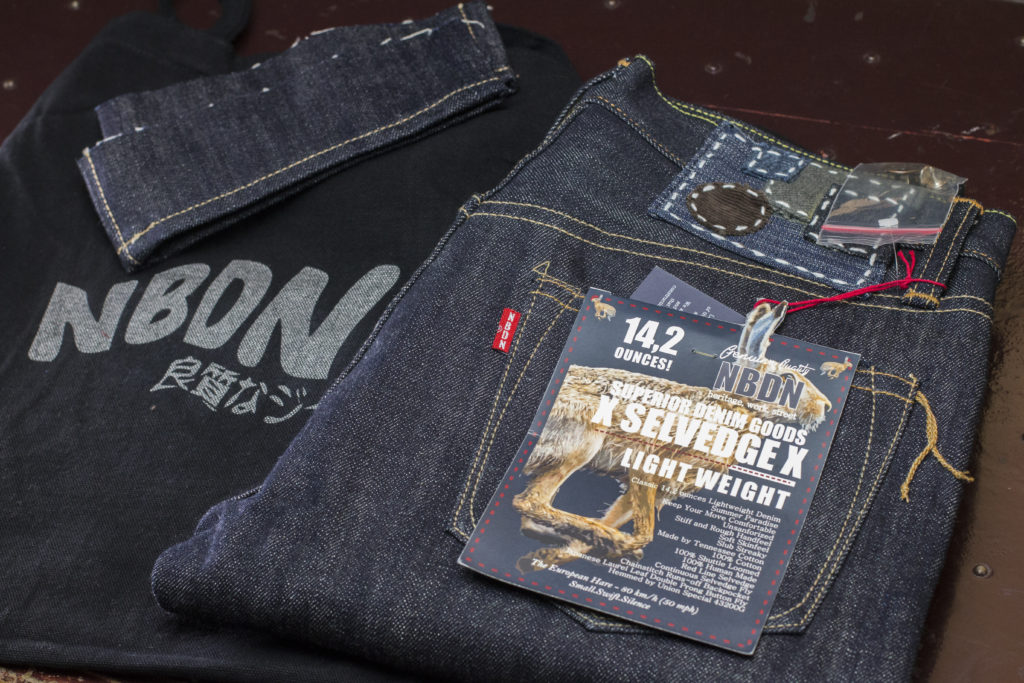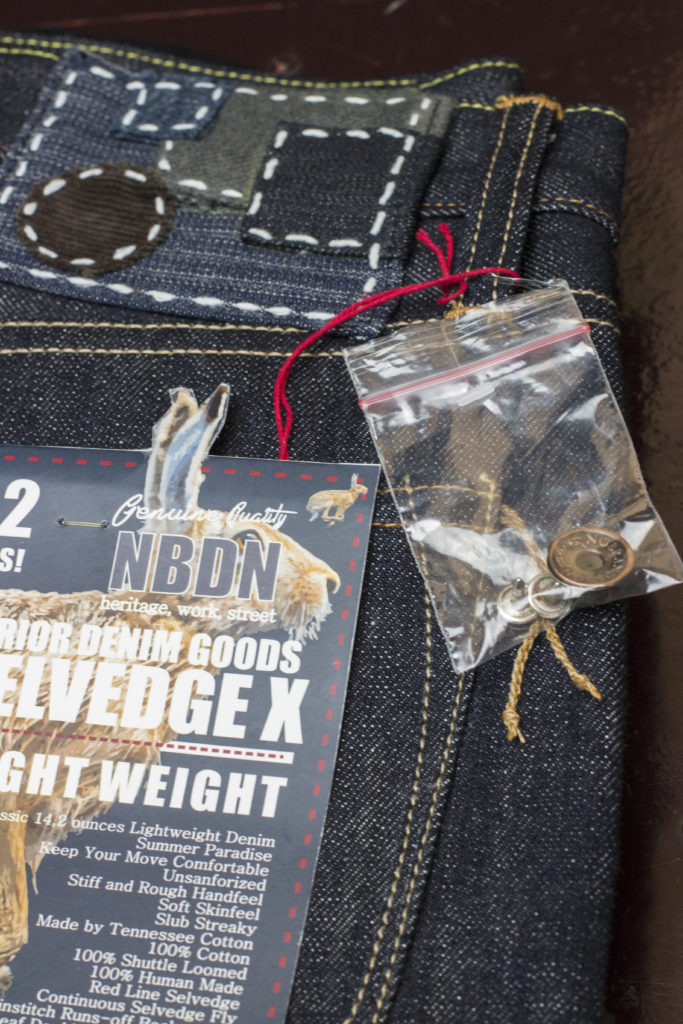 Cut: One of the two cuts offered by NBDN, the Slim Fit has a medium/low rise and a slim leg with a moderate taper. Standard V yoke.
Fabric: 14.2oz unsanforized, shuttle loomed selvedge, using ring spun cotton from Memphis, Tennessee. Lightly slubby with a good amount of hair. A weave of medium tightness with an Indigo warp, white weft. This denim feels heavy and thick for a 14oz, I would have guessed it was around 16oz. Moderately rough on the warp side with a softer weft. NBDN wouldn't say which mill they use but is located somewhere in Indonesia. Definitely on par with a good quality Japanese denim.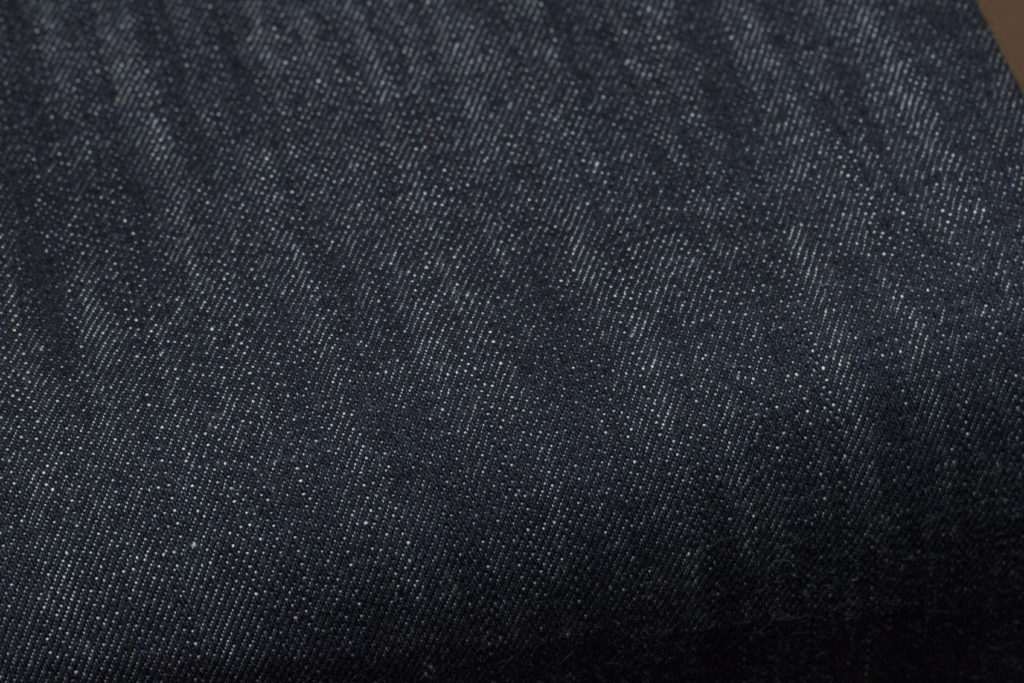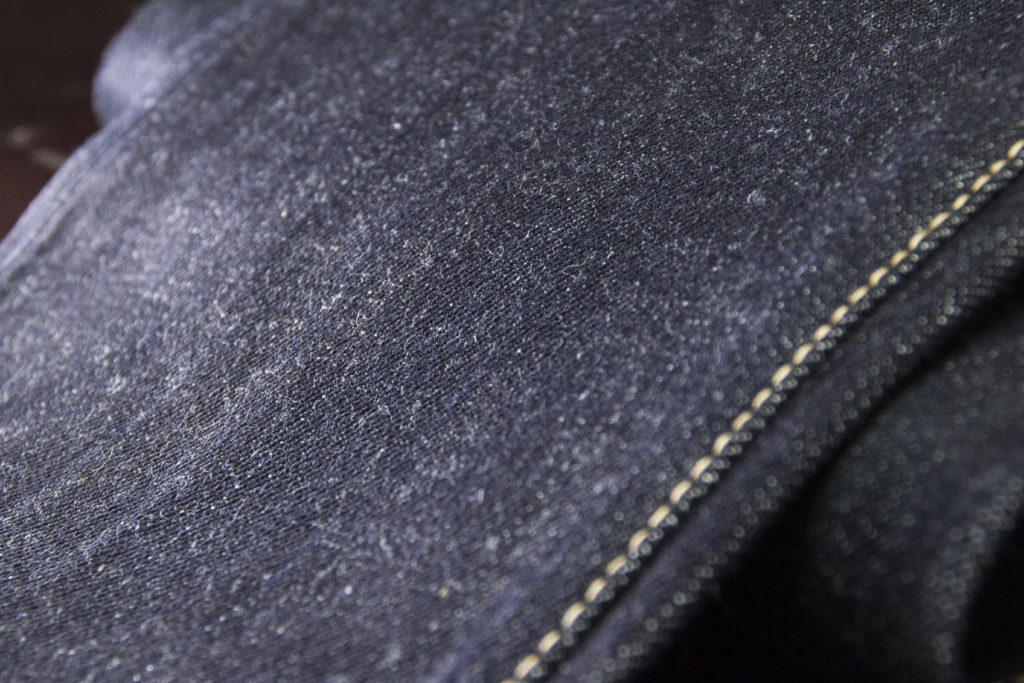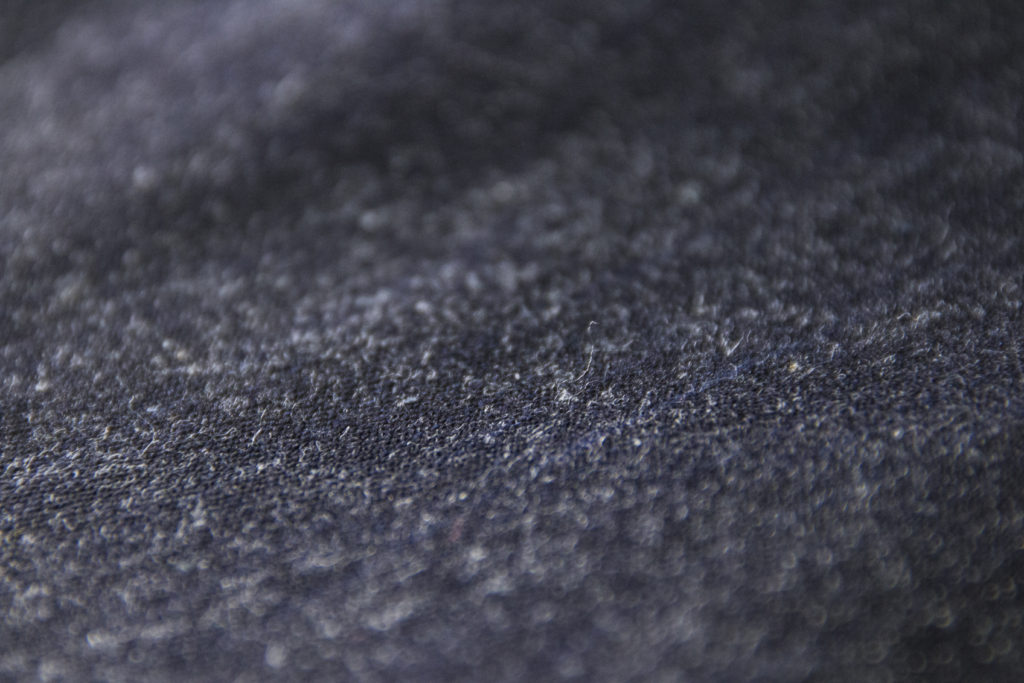 Details:
Raised and tucked belt loops
Offset back belt loop
Custom NOBRANDEDON top button, laurel leaf and star 2nd and and 4th button, plain donut style 3rd button
Red and white selvedge ID
Hidden fly selvedge
Peekaboo watch pocket selvedge
Rope inserted, raised back pocket openings
Heavyweight twill pocket bags
Back pockets fully lined with pocket bag material
Run off chainstiching on back pockets
Red NBDN tab on back pocket
Universal copper rivets
YKK hidden rivets
Copper and natural primary stitching, with a green tinted yellow accent stitching on top waistband, button holes and fly
Chain stitching on waistband, yoke inseam and hem using a Union Special 43200G
Denim, felt and corduroy sashiko style stitched patch
First Impressions: Well constructed, quality denim packed full of details. If I had a say in the matter, all denim would have rope inserted, tucked belt loops and rope inserted back pocket openings. Usually, one to two of those deals are seen on a pair, I love that these have all three.
While it may not be for everyone, the NBDN patch is one of the most distinct patches I've seen. One of the very few non-leather patches, for all you vegans out there 😉 In theory I would think that the greenish yellow stitching would be a deal breaker for me, but it actually works on this pair. It is only visible on the top of the waist band and top button hole when worn and is really not as loud as I thought it would be.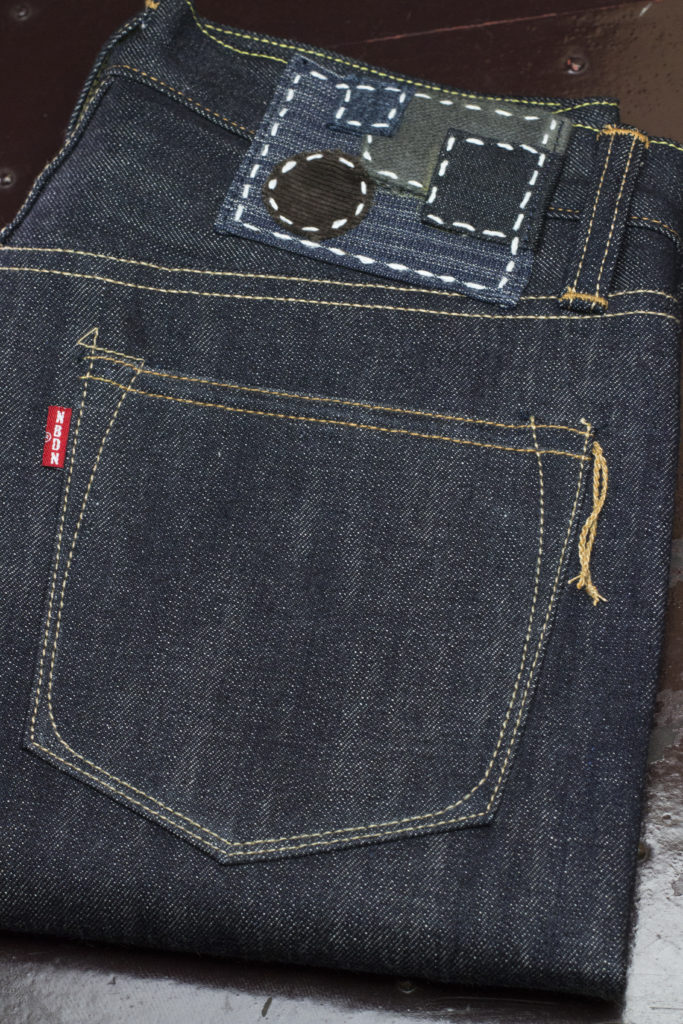 I really like the NBDN pocket flasher. Something about the broken english and phrases like "Summer Paradise" makes me smile. A good design with tons of info, my kind of flasher.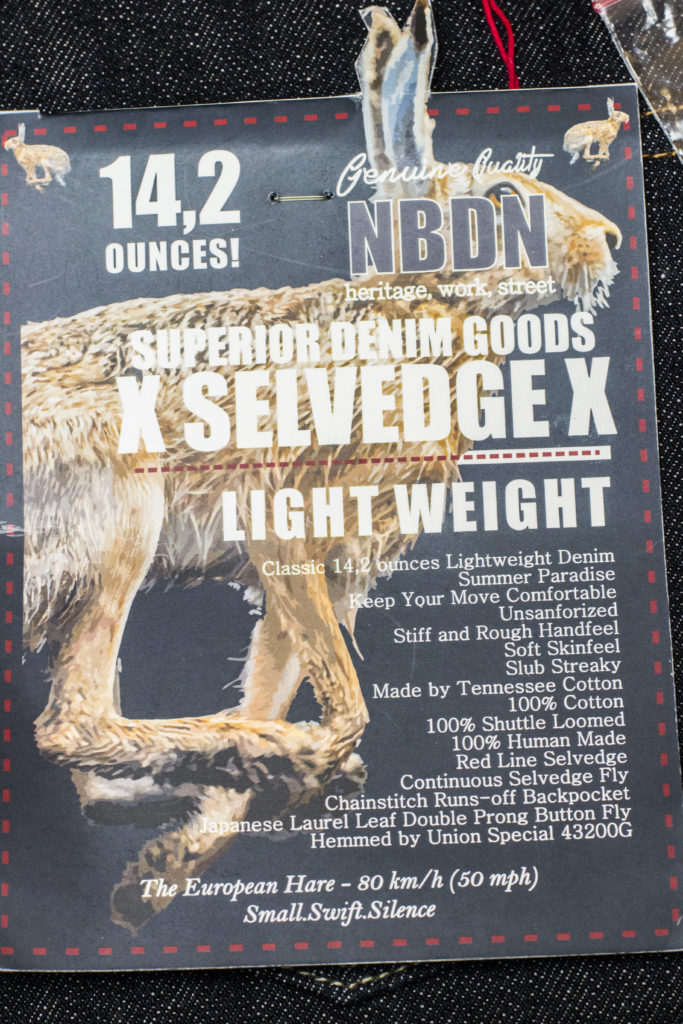 Fit: It is slimmer and more tapered than the NBDN slim straight. I would describe the fit as "slim comfortable". It gives a nice silhouette with plenty of room for mobility. I gave the legs two hot soaks to get them a bit slimmer, see results below.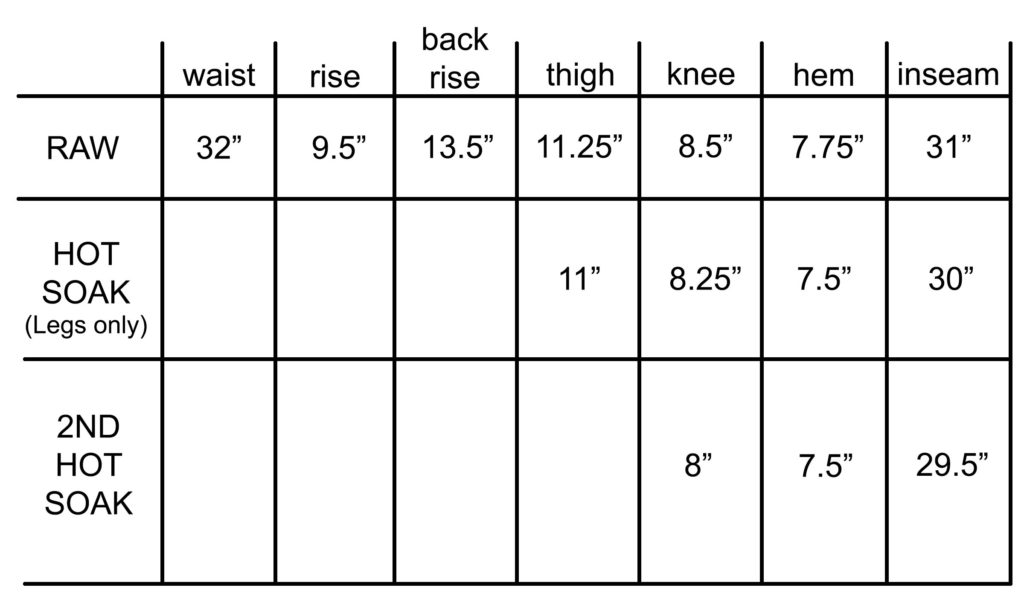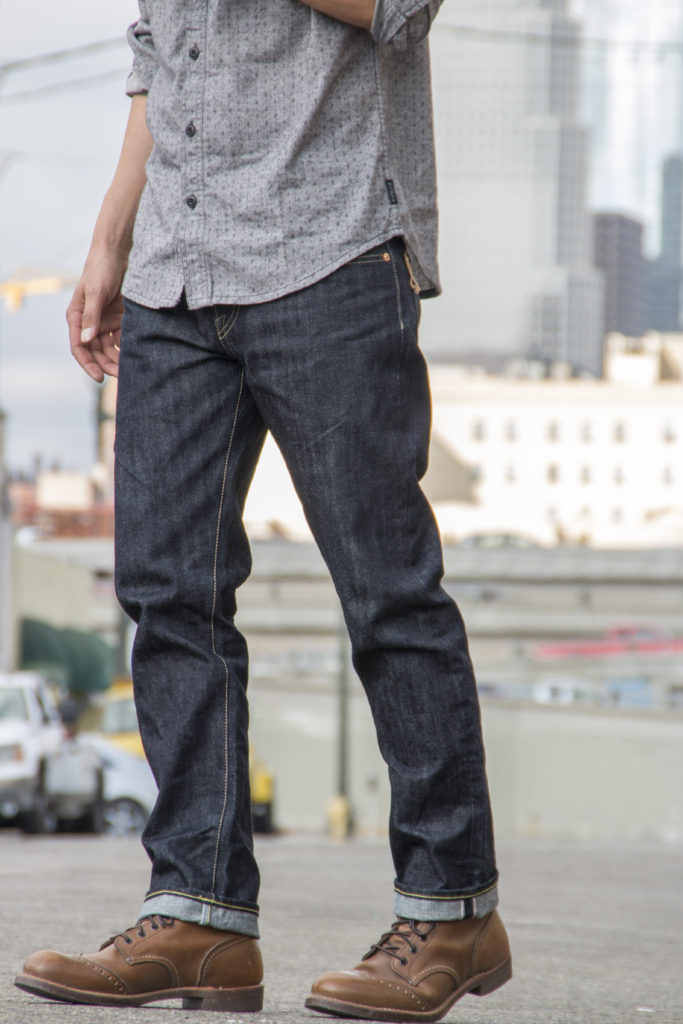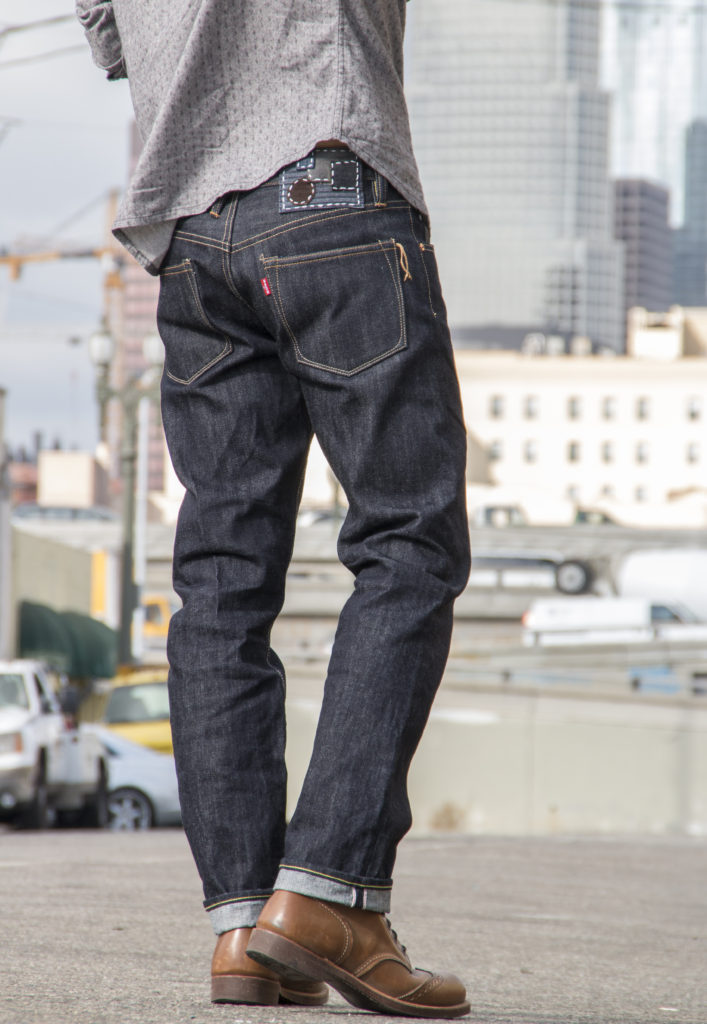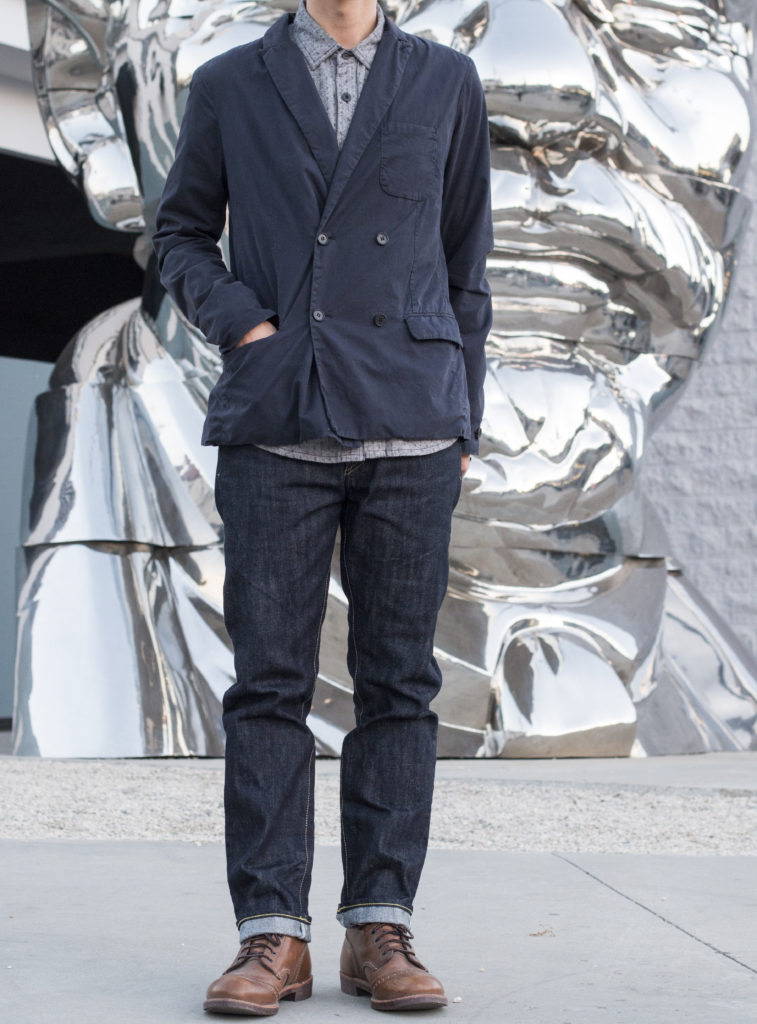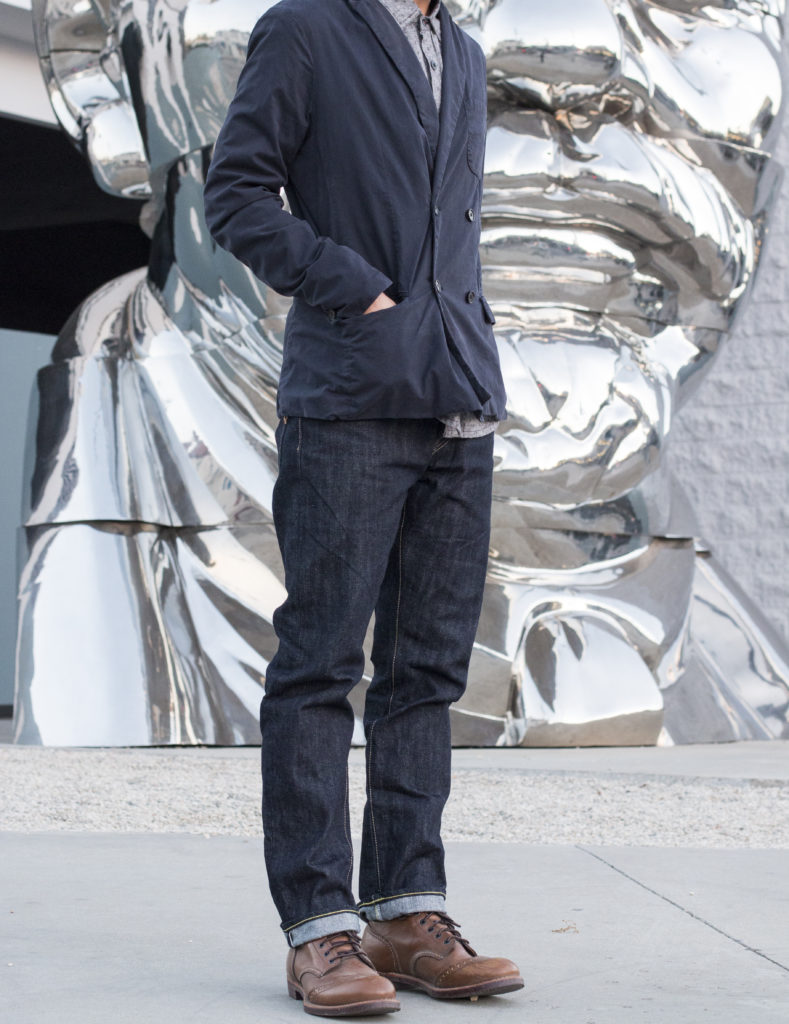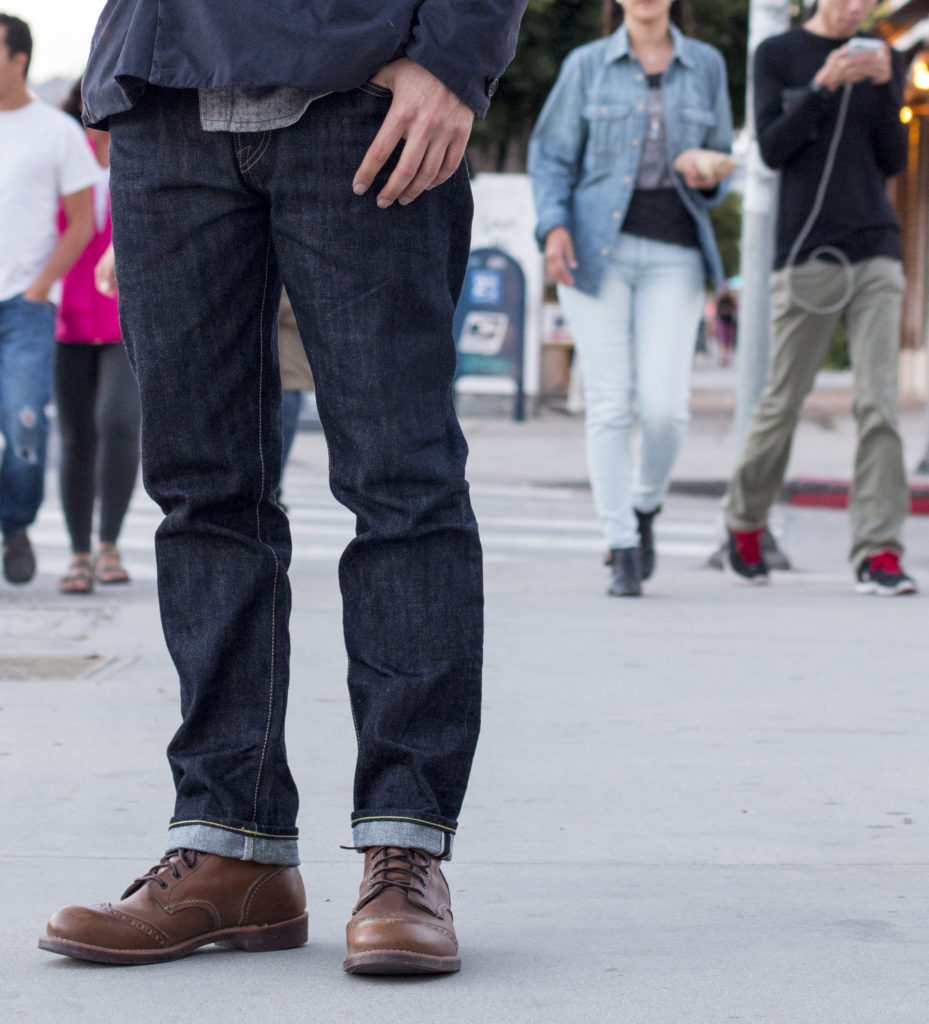 All in all, a very impressive offering from Nobrandedon. I would highly recommend trying a pair, as long as you are not looking for a super slim or skinny cut.
Check out the NBDN website to see their current stock.
Here is a video of NBDN makes a pair of jeans.
~The Denim Hound 9-30-16