For me, this was one of the most exciting releases of 2016. I waited for months for them to come out. I picked them up from denimio.com the second they were available. Since then I've been staring at them in my stack of denim for months, itching to review. So finally, here we go!! …the infamous, "Godzilla" denim!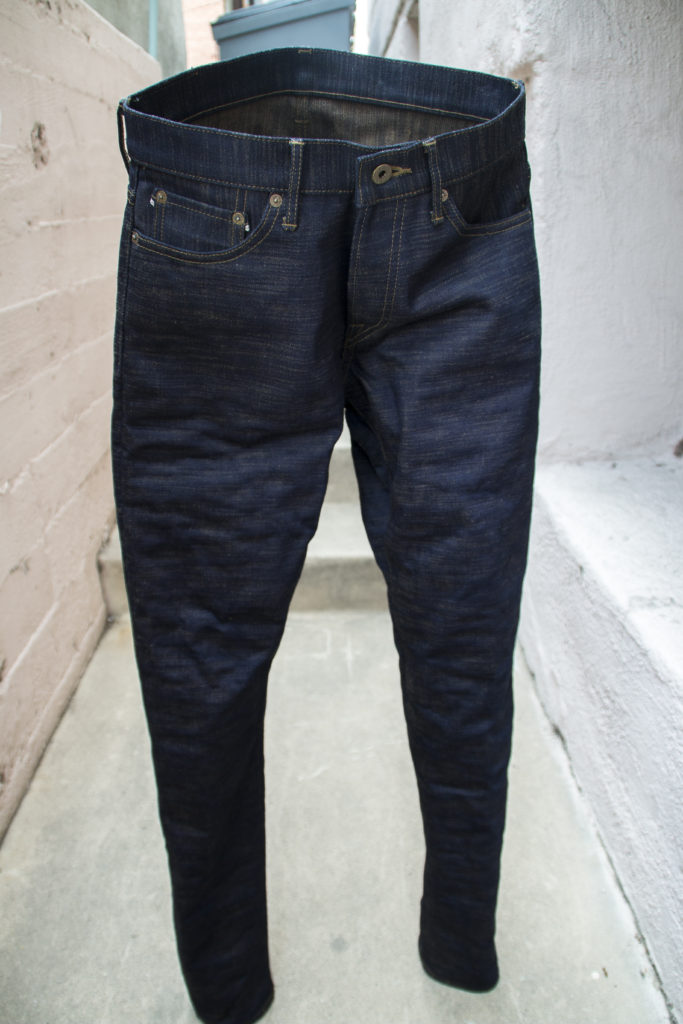 Measurements (Size 30): waist 31.1″, rise: 10.75″, back rise 14.5″, thighs 12″, knee 8.5″, inseam 34.5″
Fabric: 18oz sanforized, rope-dyed COLLECT Co. selvedge from Shinya mills. A vivid indigo warp with an extremely slubby "Mud" weft. Through the warp, you can see the short and very thick slub yarns used in the weft. Little bits of nep appear here and there but I would not consider it a neppy fabric. Not a very hairy denim. Hair will probably develop a little with wear but the fabric has more of and inky reptilian sheen.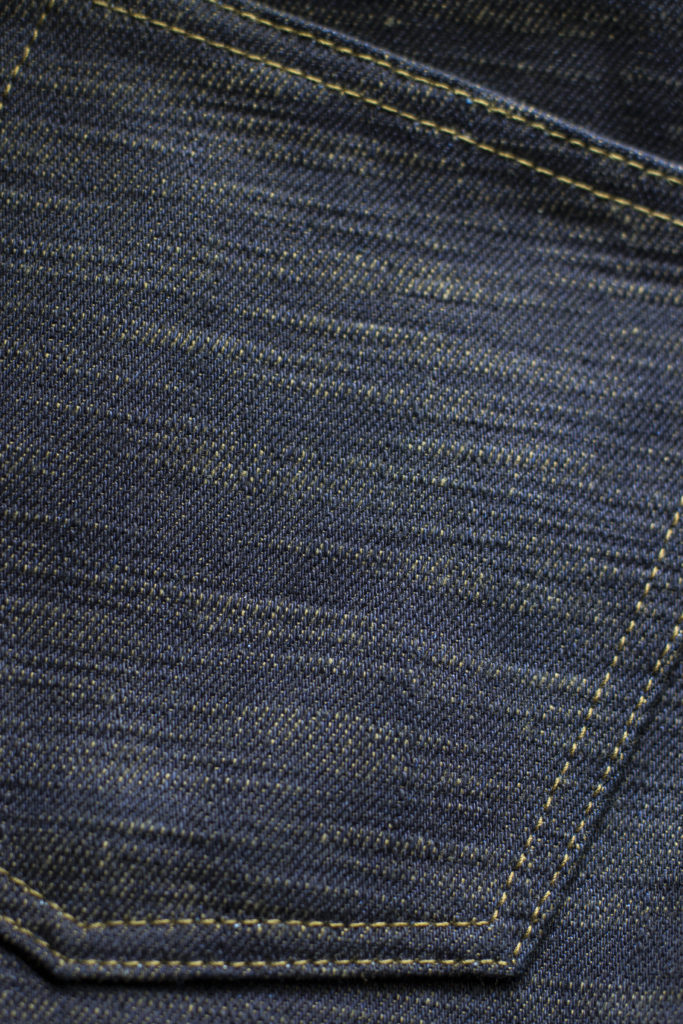 Details:
Sashiko fabric pocket bags
Japan Blue custom engraved "Antique Gold" brass buttons
Custom brass rivets
5 Button fly
Brass rivets
Red and white selvedge ID
Peekaboo watch pocket selvedge
Indigo-dyed cowhide leather patch
Chainstitched lower waistband, yoke and hems
Bartacks on back pockets instead of rivets
Brown stitching
First Impressions: One of the biggest slub yarns in a weft I have ever seen! You can really feel it when you put them on. There is definitely nothing like this out there. The hue of indigo weft is very vivid and deep. There is a lot of the brown weft showing through. Once you get past the fabric you notice that there is a good amount of details like sashiko pocket bags, peekaboo selvedge, and custom buttons/hardware. Solid construction. For the price, there is definitely nothing else out there like this. This is top self "entry level" Japanese denim.
Fit: A high rise with a roomy top block and thighs. A very strong taper from the knee to the hem. Good for people with big thighs that want a skinny fit.
After a couple wears these things are already showing sings of fading. They should be some serious vintage style fades. Will keep you posted!! ~ The Denim Hound 8-24-16
Available at Denimio.com and Okayama Denim