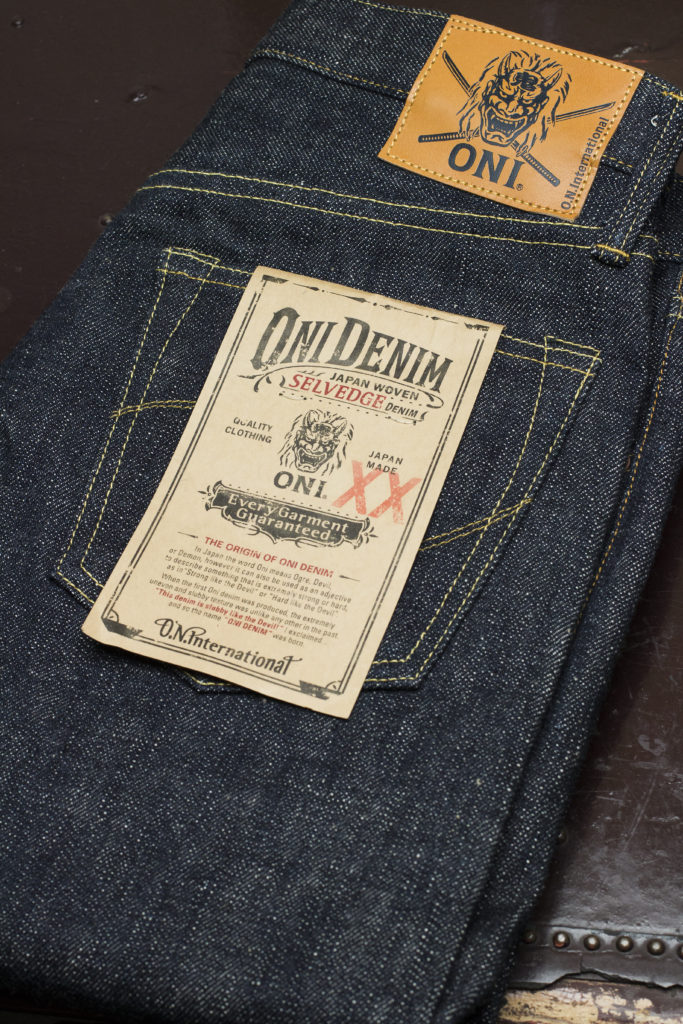 Fabric: Oni's original low tension weave selvedge. Unsanforized, 100% American and Australian blend cotton. The warp is rope dyed with pure indigo and a natural weft.
Cut: Slim straight with medium/low rise. A very slight taper from knee to hem.
Details:
Universal copper rivets
Laurel leaf and star butons
One red button second from the top.
Raised belt loops
Denimio "i" tag on watch pocket
Hand numbered
White and pink selvedge ID
Chainstitched lower waist band, yoke and hem
Special edition Oni patch with samurai swords
Hidden back pocket rivets
Yellow and copper stitching
Hidden selvedge id in watch pocket
First Impressions: My third pair of Oni's and I'm still amazed when I hold a new pair in my hands. Like all Oni fabrics, this denim is a work of art. More subtile and balanced than the "Seceret Denim" or the Kihannen but just as remarkable. This denim is very coarse, rough and ridged. Equal parts Slubby, Neppy and Hairy. Its dark indigo fades quickly. The loose weave of the warp allows a good amount of the slubby weft to show through. Here, the slub is masterfully applied to strike the perfect balance of undeniably, Japanese denim.
Before (left) and after (right) hot soak (legs only) & ocean soak: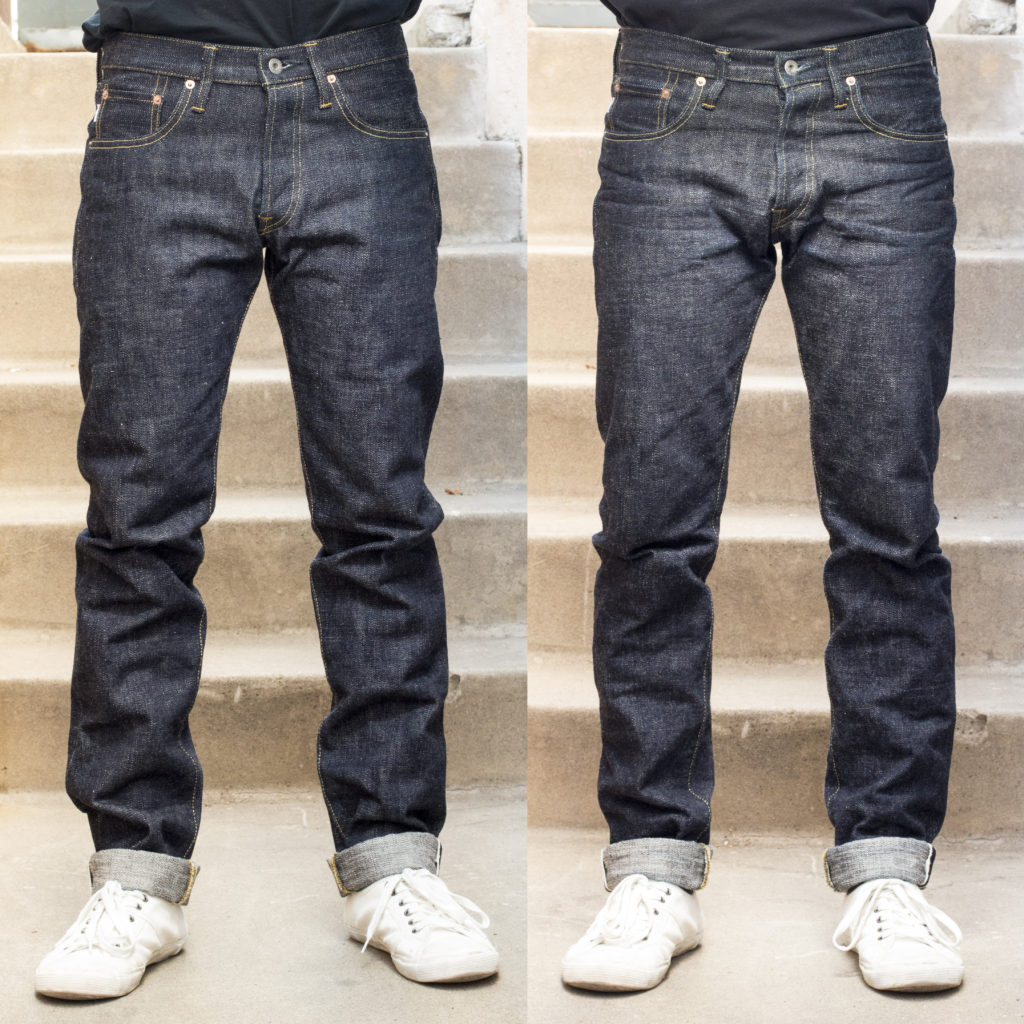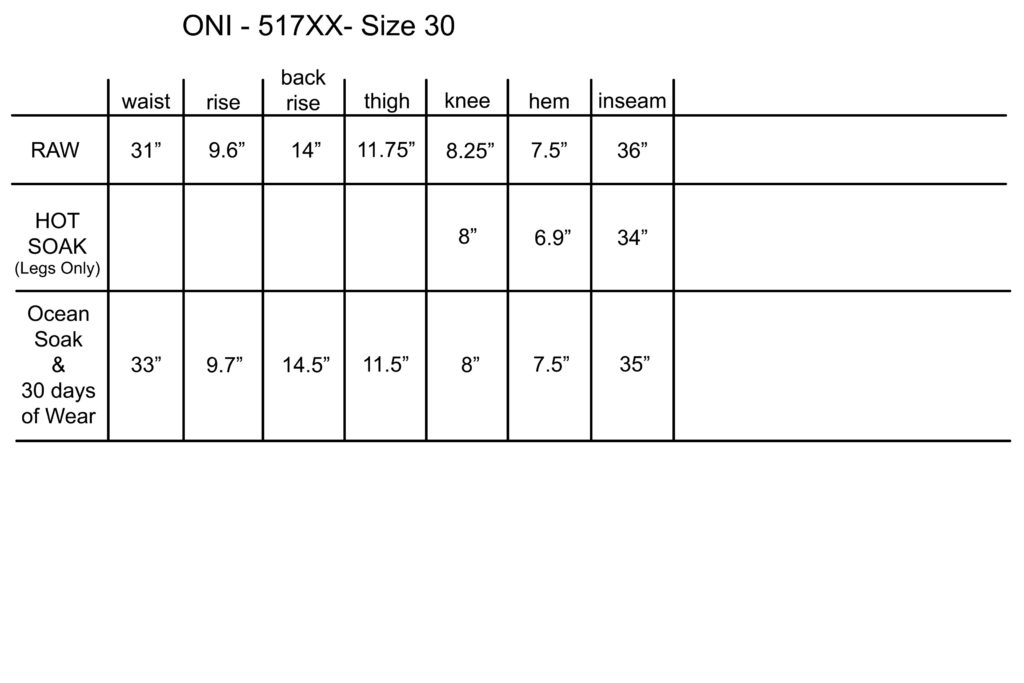 I will be wearing these Oni's as my main rotation pair for the next year and will be updating their progress on my Oni Battle Log. I very much look forward to watching them fade!!
~ The Denim Hound 8-6-17