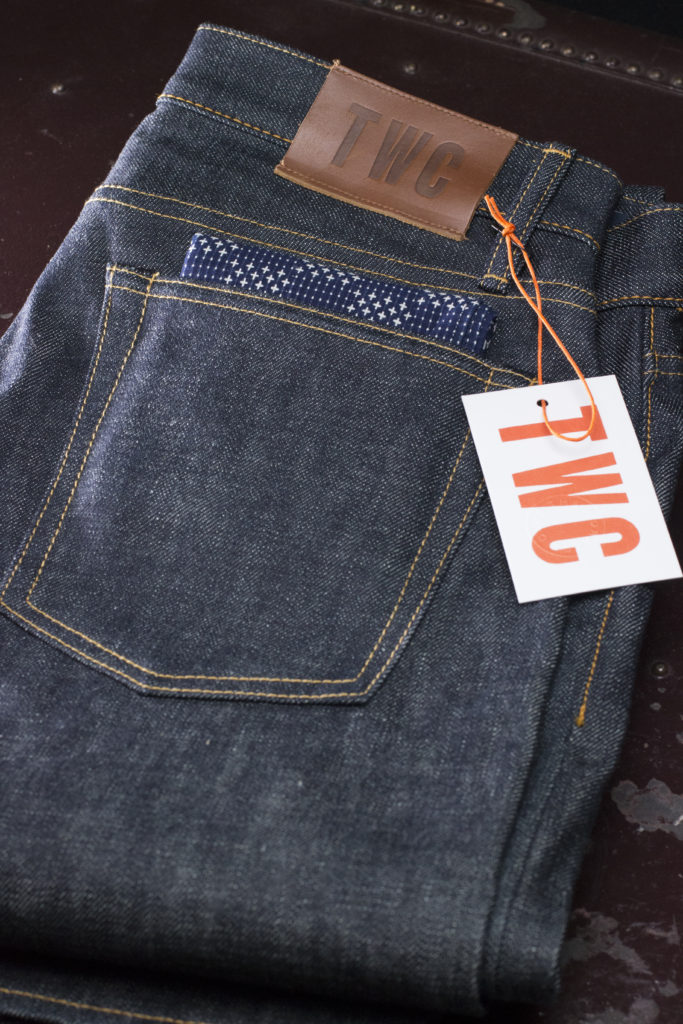 Most denim enthusiasts are a bit weary of a brands denim if denim is not their core product, something added later as an addition to a clothing line. This feeling can be intensified if the price point is equivalent to top tier, well established, denim only brands. But of course, I am always intrigued by a new pair of made in Japan jeans, with denim produced in Okayama, so I wanted to scout it out.
After talking with TWC about their jeans, they revealed to me that they are constructed in Japan by the same people who have been making denim for over 25 years for a well known brand, although I can't disclose who. Now lets dive in and review!
Cut: A slim tapered fit, with a medium rise.
Measurements, size 31: waist 32.5″, front rise 10″, back rise 14.9″, thigh 11.3″, knee 8″, hem 7″, inseam 33″. It has very minimal shrinkage after first soak, about .5″ in the waist and 1.25″ in the inseam.
Fabric: 13.5oz sanforized narrow loom selvedge from Kuroki Mill in Okayama. This denim has a fairly tight weave, it feels more like 15oz. A nice light crosshatching of slub in the indigo warp and white weft. It has a greencast and silvercast to it, giving it a nice distinct color. I highly recommend pre-soaking this denim, it really brings out it's full texture and starts to develop a bit of hair.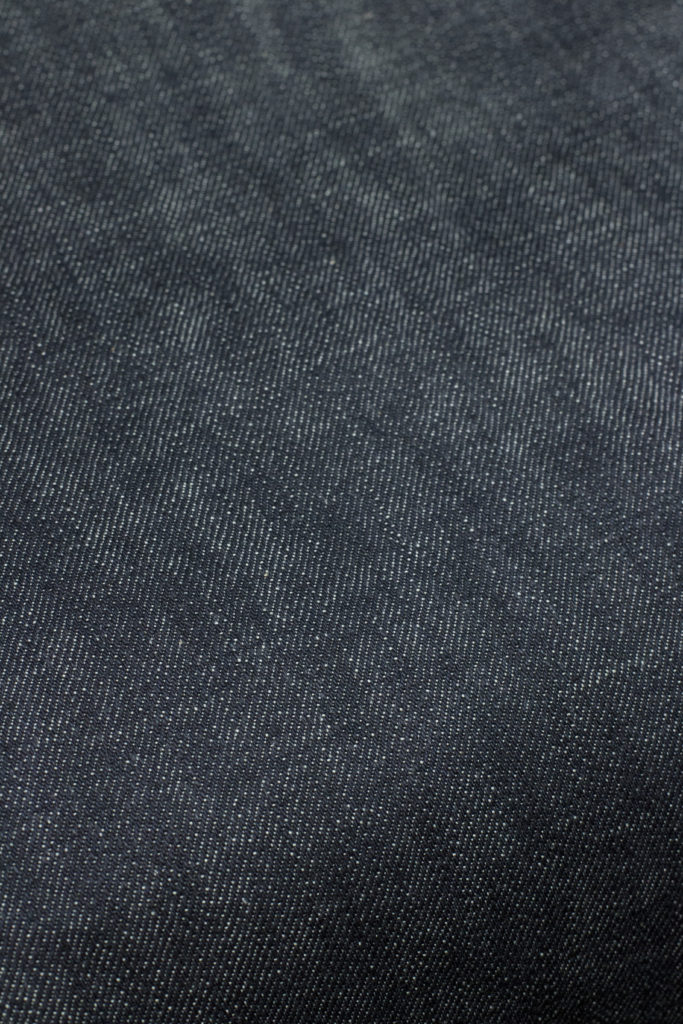 Details:
Button fly
Custom branded TWC buttons
Red (edge) and white selvedge ID
Hidden selvedge on watch pocket
Raised belt loops
Raised back pocket openings
Bar tacked back pockets
Sashiko handkerchief in back pocket, fabric from Nihon Menpu
Punch through copper rivets
Copper and natural stitiching
Chainstitched bottom waistband, yoke, inseam and hem
TWC branded leather patch
Tonal indigo stitching on watch pocket
First Impressions: A very clean and well constructed pair of Japanese made jeans. Really nice denim fabric used, with a good texture and a distinct color that sets it apart. Clean and well executed stitching. I love the TWC Sashiko handkerchief that comes in the back pocket. It is made from the same fabric they use in their Embroidered Shirt, fabric from one of Okayama's oldest mills, Nihon Menpu. A good candidate for those looking for a high end denim in the $300 range that is off the beaten path of the usual japanese denim brands. I already liked this pair before soaking but after giving it a hot soak, it really made it fit and feel even better.
You can purchase TWC – Rigid Jeans here.
~ The Denim Hound 10-11-16