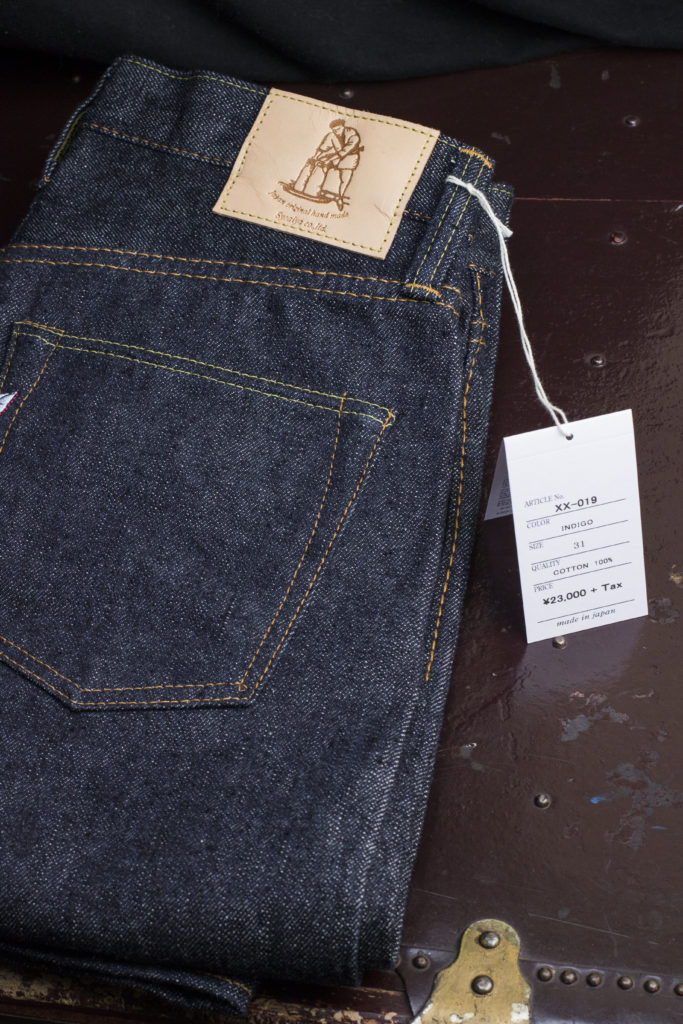 The latest cut and denim fabric by Pure Blue Japan is definitely one of the first really exciting drops of 2017. I didn't waste anytime getting my hands on this pair.
Cut: Relaxed Tapered. High rise, very roomy thigh with heavy taper down the leg and narrow leg opening.
Fabric: 13.8oz unsanforized low tension shuttled loom Original Japanese Nep Selvedge Denim. A right hand twill with rope dyed indigo warp and white weft. One of the most neppy and hairy denim fabrics I've seen. A moderate amount of slub. Very rough at first, especially after a soak but softens up very quickly. One of the looser weaves and lighter weights for PBJ.
Details:
Lambskin patch
Raised belt loops
Raised back pocket opening
PBJ branded buttons
Copper punch though rivets
Hidden rivets in back pockets
Blue and white selvedge ID
Hidden selvedge in watch pocket
Lemon and tangerine stitching
PBJ leaf embroidered on back pocket
Chain stitched lower waistband, yoke and hem
Extended stitching on watch pocket
Fit: I like the high rise and the slim leg opening on this cut as the past PBJ models were not tapered enough for me. For me, the thigh is a bit too loose but it makes for a very comfortable cut with a good range of motion.
(Left before soak, right after two hot soaks up to the waist)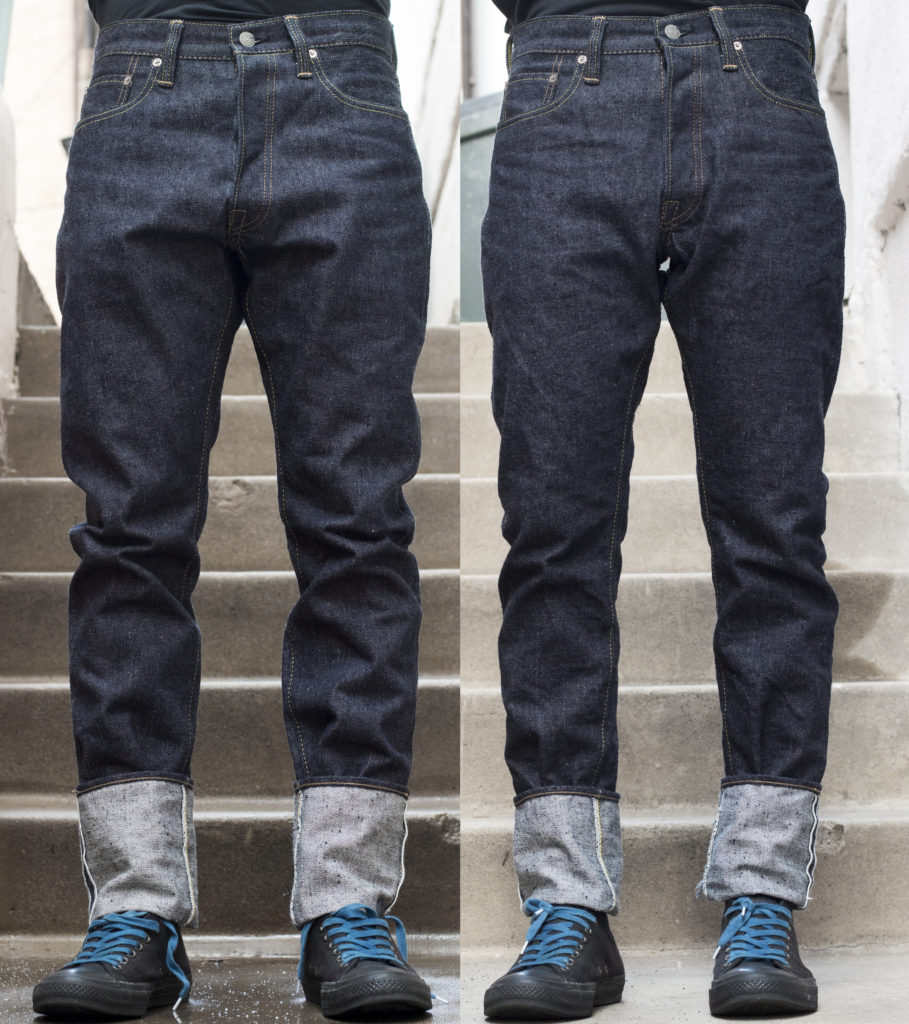 First Impressions: Another amazing denim fabric from PBJ! This denim texture is reminiscent of a light weight Secret Denim. The light weight and roomy cut makes this pair perfect for someone looking for Japanese denim with strong character to wear in the warm summer months. This fit is really perfect for those of average weight but larger thighs. If they took an inch off the thighs the fit would be perfect for me as I have slightly bigger than average thighs, but not what I would call large thighs. That being said, this new cut is the best fitting PBJ cut for me (previous best fitting, 013).  I would love to see this cut in one of their heavyweight denims, which I'm sure is soon to come.
Available at Okayama Denim
~ The Denim Hound 3-19-17