It's been a while since I've reviewed a leather good, but I just had to on this piece. One of the latest drops by Pigeon Tree Crafting, the Limited Edition Black Quick Release Belt with Brown Bridle Keeper. This belt is Backdraft level, fire!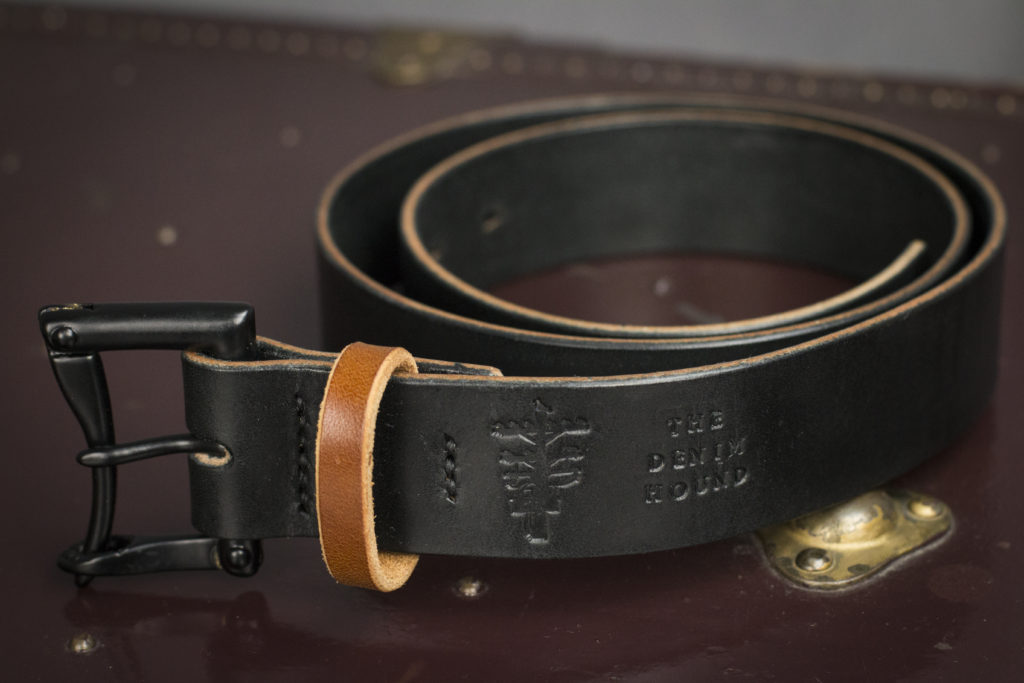 I've been a big fan of Isaac's work for a couple years now and am very happy to see PTC is really taking off, he just had a whole spread in the latest Clutch magazine!! Great to see the well deserved success.
Each belt is handmade and made to order by Isaac himself, so you get the perfect fitting belt made to your measurements.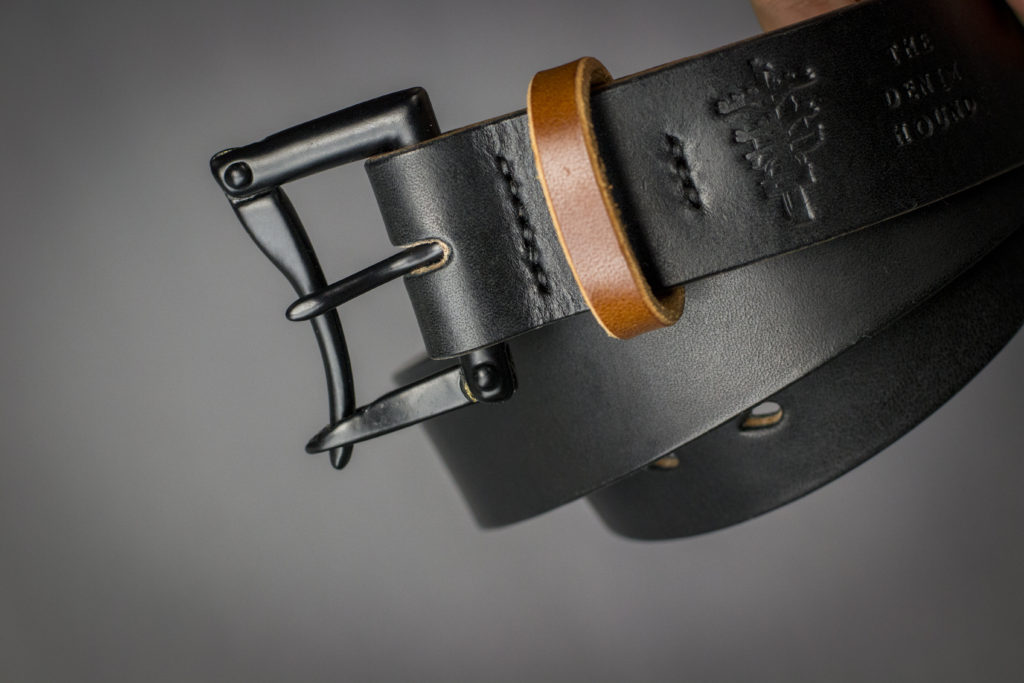 Details:
Black plated solid brass quick "Firefighter" release buckle
 1.5″, 9.5oz Full grain black bridle leather from the USA
brown english bridle leather keeper
Hand stitched with black waxed ritza tiger thread
Bees wax burnished edges
Treated with jojoba oil before shipping
"Not to be confused with "Top Grain" or Genuine Leather", "Full Grain Leather" is the highest grade leather there is, and will last you many lifetimes." Isaac, Pigeon Tree Crafting
First Impressions: This is a very refined handmade belt. All the quality and percussion you hope for when purchasing something handmade from a one man operation. Is Isaac the Roy Slapper of leather goods? All I know is that Pigeon Tree Crafting is unlike anything else out there and the quality is second to none. Needles to say, with this belt he absolutely nailed it. It is not a light weight belt, but not overly heavy either. The buckle is solid and should last a long time, the trade off is the balance of weight on this belt is slightly front-heavy. after a couple weeks, it breaks in nicely.
No matter how much the brand may grow, Isaac is a very cool and down to earth guy. So if you have any custom ideas for your dream piece, hit him up, he may be able to make it a reality for you.
If you're quick enough, you can purchase this limited edition belt from Pigeon Tree Crafting.
~The Denim Hound 9-1-17