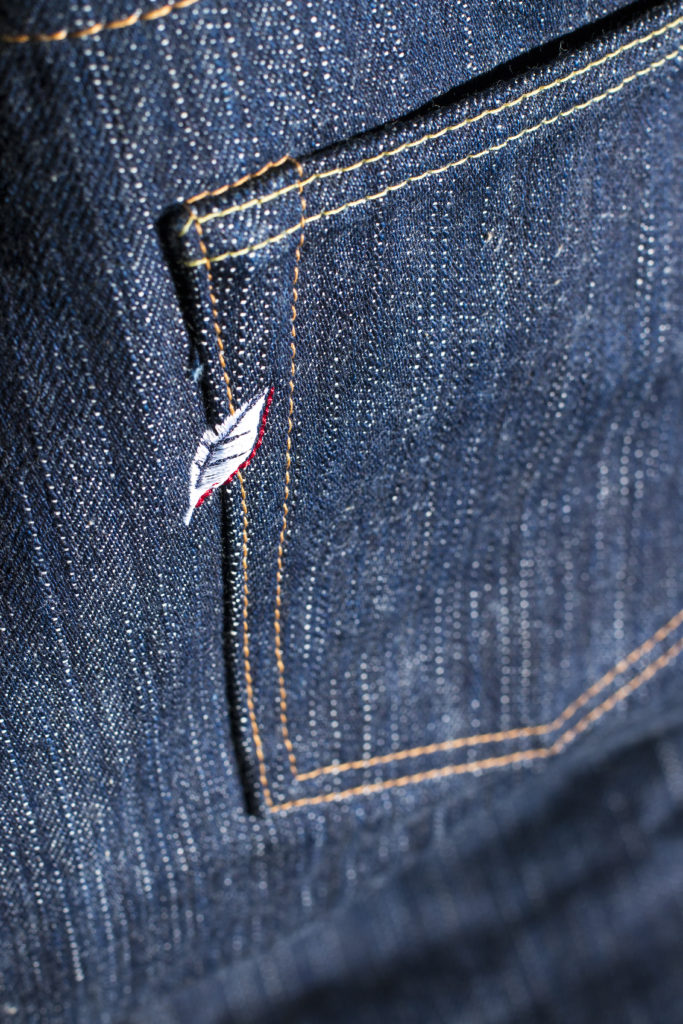 There are many milestones in the life of a denim enthusiast; The first pair of raw denim, the first ocean soak, the first repairs on a well faded pair. I just hit one of those milestones… My first pair of Pure Blue Japan jeans. These KS(Knubbed Selvedge)-013's are a gorgeous representation of PBJ's world renown craftsmanship.
Fabric: 16oz, unsanforized, extremely slubby denim from Okayama, Japan, with an irregular indigo dyed warp and a white weft.
Cut: Slim tapered with medium rise.
Details: 
5 button fly
White and Blue Selvedge ID
Custom PBJ Buttons
Copper rivets
Hidden rivets in back pockets
Lambskin leather patch
Leaf Logo on back right pocket
Hidden watch pocket selvedge
Two tone copper and yellow stitching
PBJ leaf engraved button undersides
Raised belt loops
Raised back pocket opening
Chain stitched lower waistband, yoke, back seam, and hem
First impressions: You can immediately feel the quality of the construction when you first pick them up. The stitching is impeccable. The texture of the fabric is similar to the Oni 517KHN but with slightly smaller vertical slub yarns. The uneven indigo is really amplified by the sun, giving of hues that range from deep indigo to light vintage blue. indoors the uneven indigo is subtle and can go unnoticed, making it perfect for theses who want interesting texture and color but not a "pattern" look.
When you first try them on they feel fairly thick and ridged and rough, but break in to be very comfortable. They were a bit tight in the top block and thighs at first but stretched out very quickly to give a perfect fit.
Before (Left) and after (right) hot soaking the legs. Note: pic on the left has a three fold cuff, pic on the right has a two fold cuff.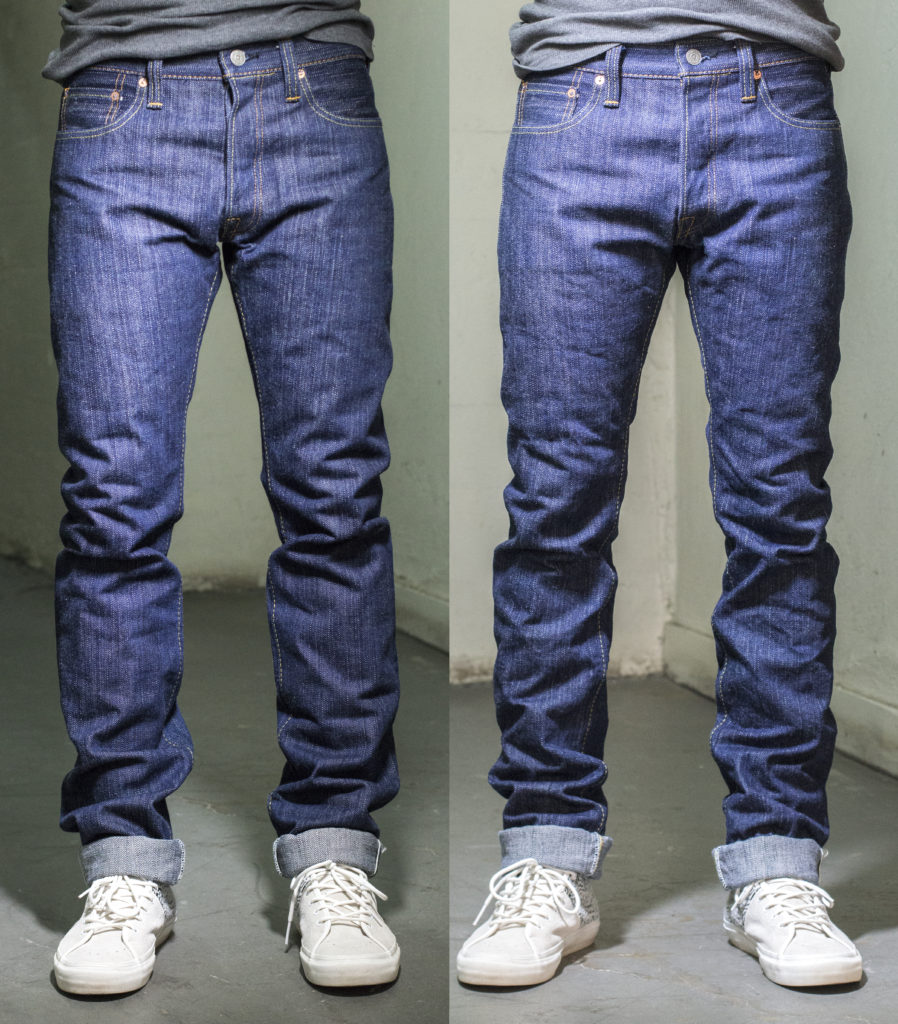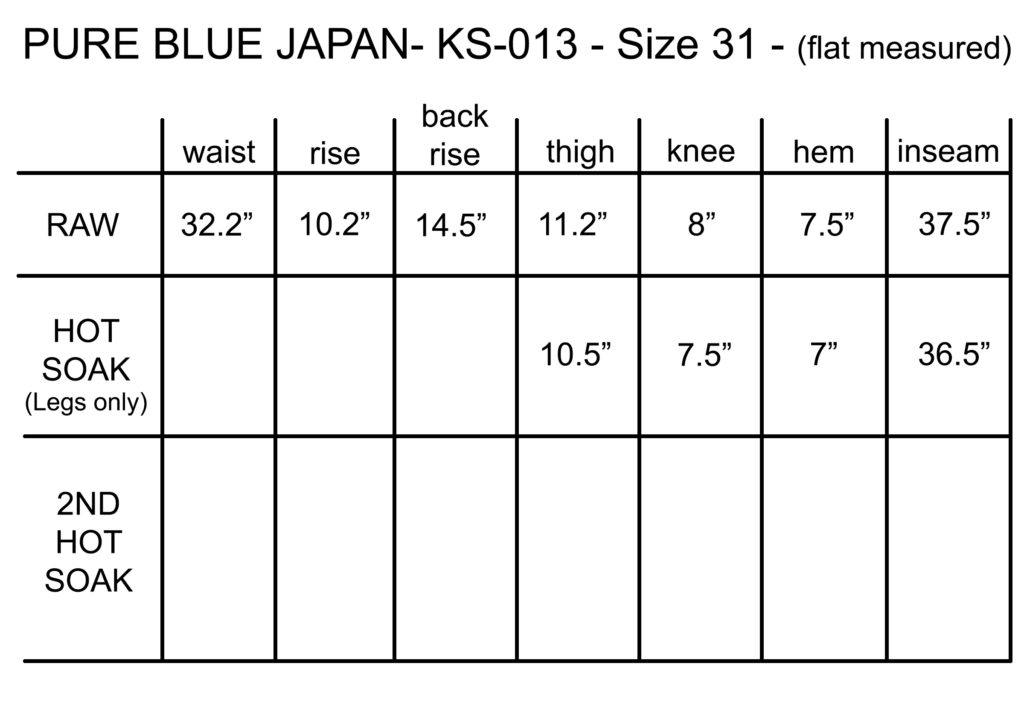 Subscribe to get updates on these jeans as they evolve!
The Denim Hound 7-25-16