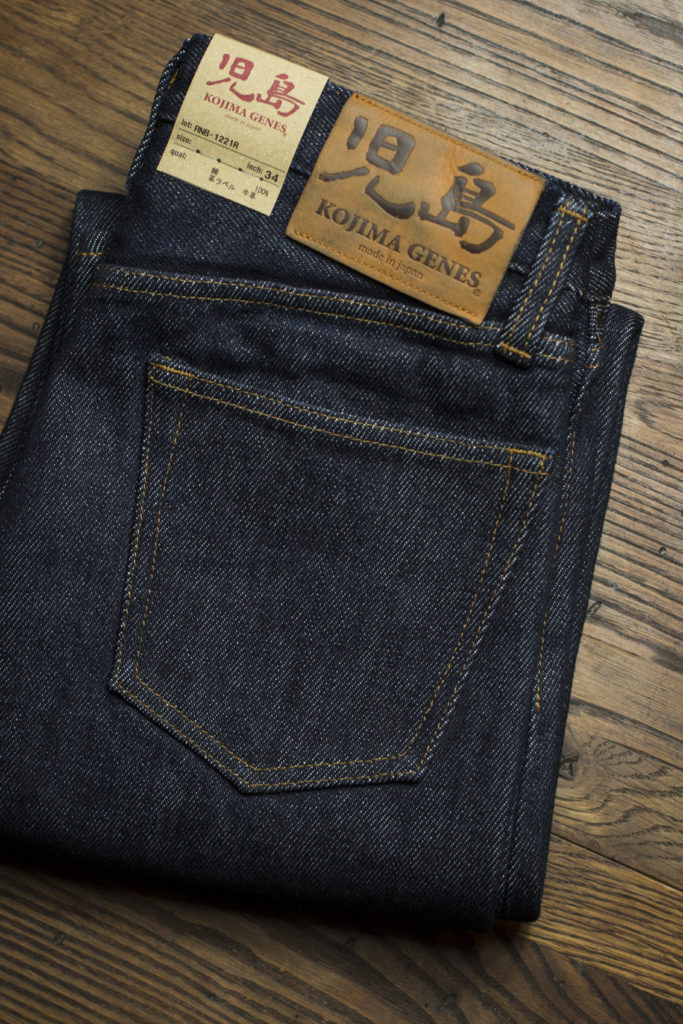 The Kojima Genes x SF project has been going for a couple of years now. The concept is to make the fabrics and quality construction of Kojima Genes to the western world, in limited edition crowd funded pieces at a price that is unbeatable. The latest offering that just launched is the one wash Kuroki 21oz. Extra Heavy Jeans.
Cut: Straight Cut. This straight cut is not slim per say but not super baggy either. Very slightly tapered but appear straight when wearing.
Measurements (size 34): Waist: 34″, Rise: 11.5″, Back Rise: 15.5″, Thigh: 12.5″, Knee: 9″, Hem: 8.5″, Inseam 34″ Be aware that Kojima Genes tag sizes run very true to size a 34 will have a waist size of 34″ and so on.
Fabric: 21oz. 100% cotton, sanforized right hand twill non selvedge denim from Kuroki Mill. Indigo warp and white weft. Low tension yarns and a loose weave with very subtile slub in the warp and weft. Mildly irregular peek through of the weft on the warp side of the denim in an otherwise uniform weave. One washed to eliminate any shrinkage and make a comfortable pair of jeans from day 1. All the rigidity of this denim is removed with the wash but there is still a slightly coarse and rough feel to the surface of the denim, this will soften up pretty quickly. The indigo on this denim will have a strong chipping effect and already shows signs of this from the first wash.
Details:
Rounded copper rivets
Leather patch
YKK Universal zip fly made in Kentucky U.S.A.
Bartacked back pockets
Kojima Jeans Japan branded button with Made In Japan branded backings
Kojima Genes print on twill pocket bags
First Impressions: $129 for a pair of 21oz. Japanese denim handcrafted in Kojima, Okayama is an incredible value. Kojima Genes has skilled craftsmen who have been making jeans for years sewing all of there jeans. This pair is very minimal in details but the clean and solid constructing is what is on display here. A perfect pair for someone just getting into the Japanese denim world and looking for an ultra heavyweight pair to fade. The chipping effect will provide a nice character to the fades on this denim. The very limited number of jeans that will be produced adds an element of exclusivity that we all can appreciate. This is a comfortable, no struggle pair of jeans to break in and would be perfect on the job.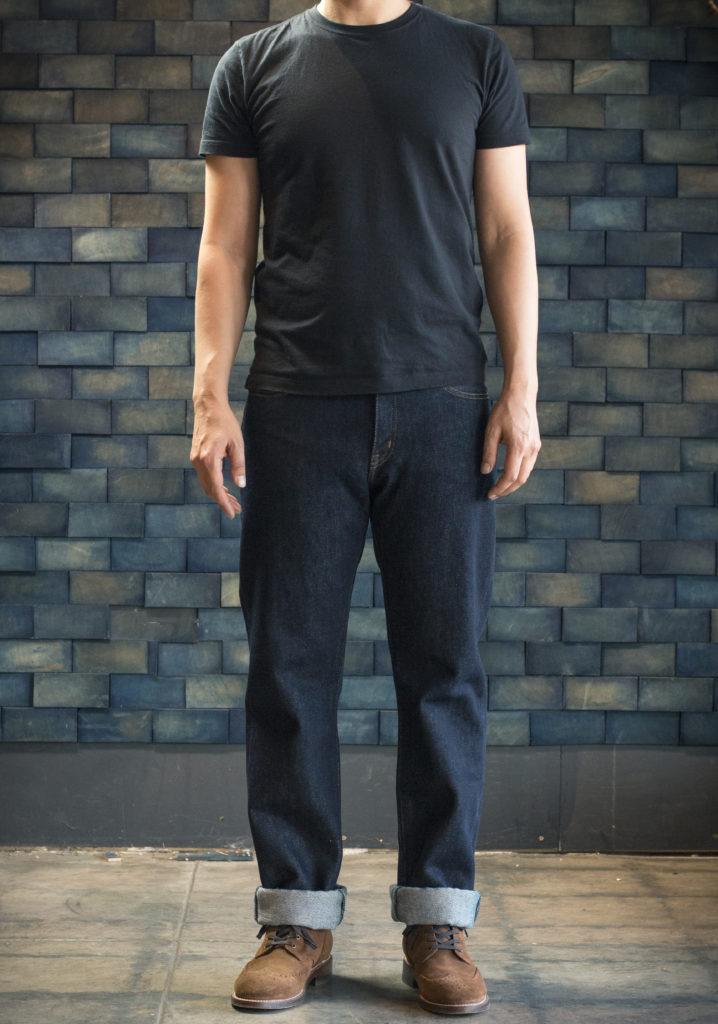 You can get this pair here at Atriumsf.com
~ The Denim Hound 12-16-18